My name is Rebecca Davidson and I am currently taking the Children's book illustration course with tutor Maggy Roberts. I started the course a while ago, but due to having my long awaited daughter, I have extended the course a couple of times. I now have time to dedicate to the course each day which is great.
Continually drawing, sketching, doodling and thinking about each submission has really helped me focus and develop my ideas. Maggie has been really helpful in her feedback with pointers on what I should think about for the next submission. I have started to spend more time looking at other artists and illustrators work and find reading articles written by artists about how they manage to work commercially really inspiring. I am really hoping I can move on to the Children's Book Illustration extension course after completing this course as I would love to work commercially as an illustrator.
I do find each submission a challenge as some of the techniques used are outside my comfort zone. I like to think of ideas for interpreting the brief that meet the criteria, but have an original twist to them. I love looking at other students work both on the Children's Book Illustration course and other London Art College courses so have included some of my images below.
Rebecca Davidson
Children's Book Illustration Course
Set One Assignments – Wet on Wet Exercise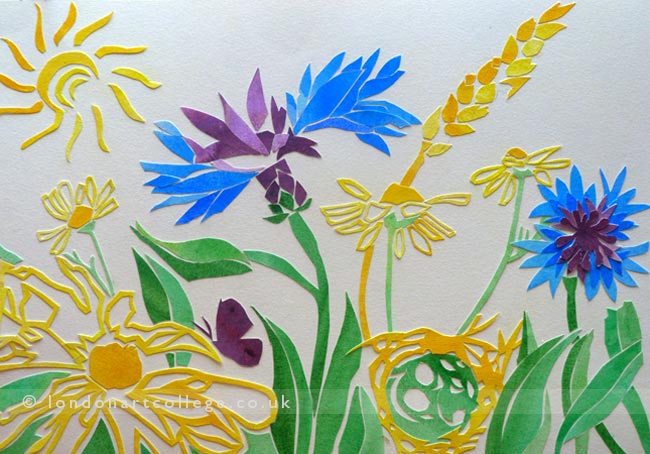 Set One Assignments – Row, Row, Row Brief



Set Two Assignments – Sebastian's Sink City Brief

Set Two Assignments – Drawing Exercise