Happy Halloween to all of our London Art College students and readers of our College News blog!  Here is a collection of some amazing Halloween inspired pieces of artwork from our students. We hope you enjoy them….Don't get too scared…!!
The first two images are by student Rob Wilkinson and you can see more of his artwork on his Rob Wilkinson Art Facebook Page >>
This is a wonderful illustration by Rachael Chattelle who is currently studying the Illustrating Children's online Art Diploma Course. Rachael created this image as one of her exercises in the course illustrating the poem 'When all is Dark'.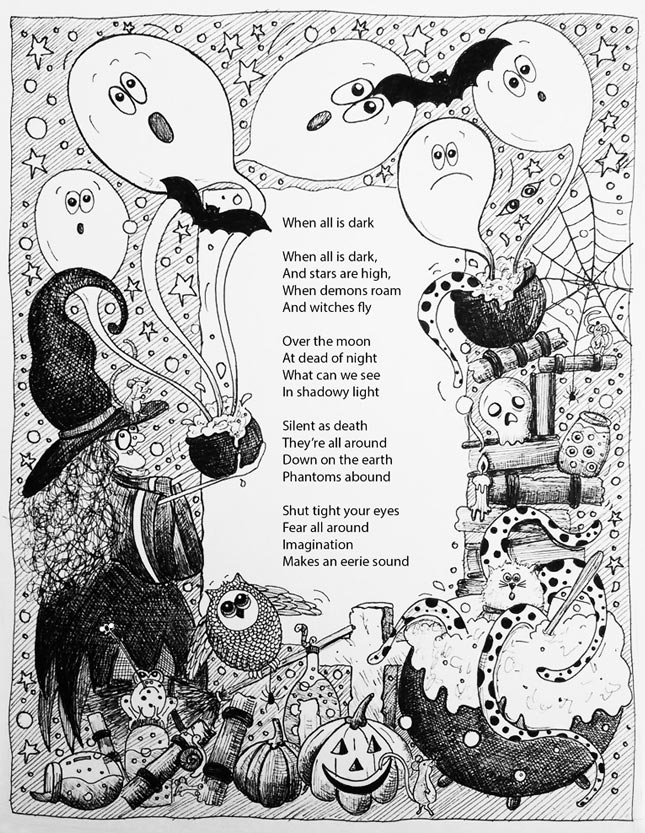 This very handsome chap has been drawn by student Gisela Robinson…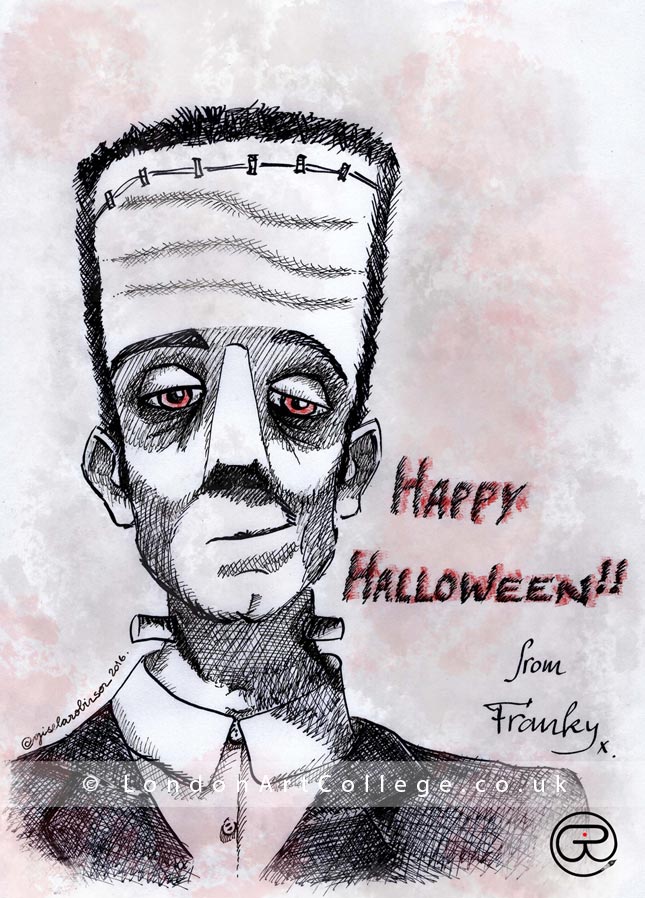 And finally Pam Cherry created this fantastic painting of pumpkins and squash while studying on the Still Life course.