We would like to officially thank all of our students for entering into this years London Art College 2016 competition. It was a very difficult task not only to choose the finalists from the amazing entires but also to choose our winner and runner up. Many of the finalists came very close and we would like to mention Mokhtar Ibrahim with his 'Carpet Seller' painting who came a close third.
So without further ado, the winner for this years competition is – Shuli Han Dulley for her 'Kingfisher and Lilipad' watercolour painting. Shuli will shortly be receiving £200 of Amazon Vouchers.
The runner up with her wonderful children's illustration painting called 'Giraffe and Lighthouse' is Natalia Romankova who will be receiving £100 of Amazon Vouchers.
In the next few days we will have a blog post written by each of the winners so do stay tuned to find out more about each of these fabulous paintings. Again thank you to all of our students who entered. Everyone can now start planning what they will be entering for next years competition…..
Winner – Shuli Han Dulley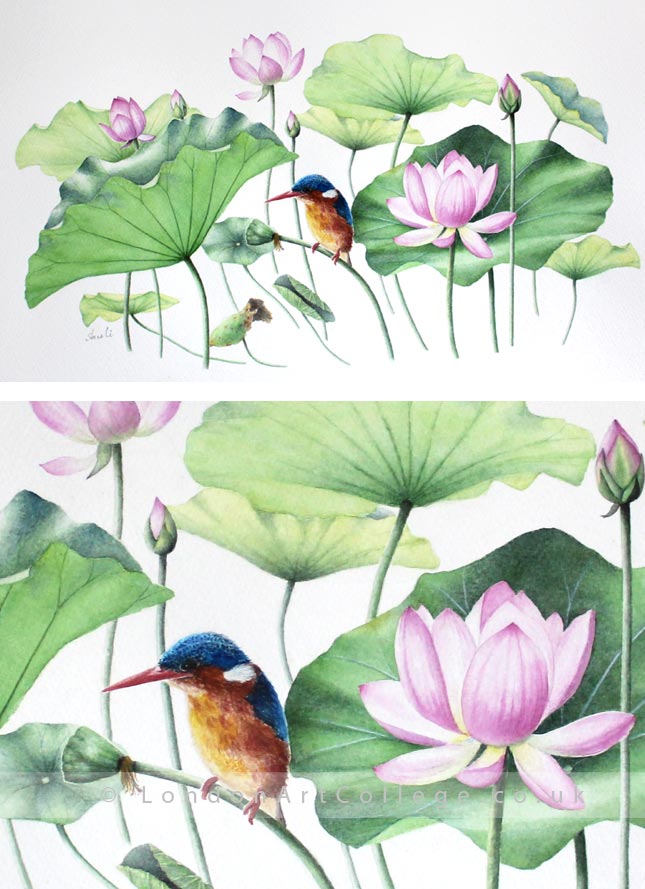 Runner Up – Natalia Romankova