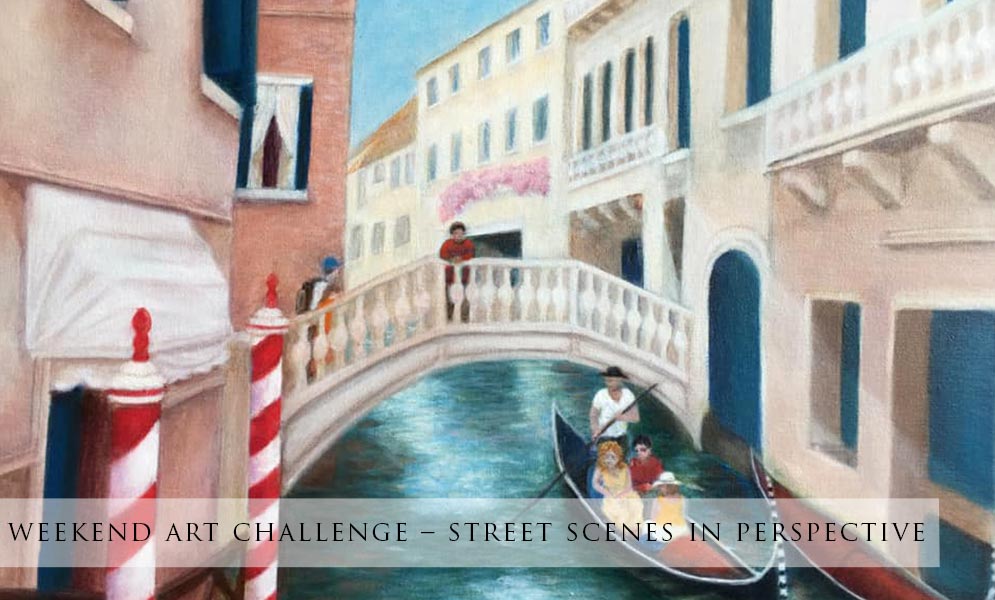 Welcome to this weeks art challenge results. We set our students a rather tricky task this week to try to create a street scene in perspective from their own photos or imagination. We have received some incredible and very beautiful scenes which we have added below.

Our featured image this week is by student Dorothy Robinson and is stunning. We love it. Dorothy explains…..
My entry for the 'perspective' weekend challenge, from one of my holiday snaps. It was taken at a point where the canal bends, hence the bridge is offset. An unusual perspective. Oils on canvas board.
We also very much like the submission from Hu Zete and love the story behind the painting too. Have a read below to find out more.

The street scene by Gwen Revely is also wonderful and very worthy of a mention. Lovely use of fresh watercolour and pen and excellent drawing too!

All of the paintings, drawings and mixed media and digital artwork below are stunning. You should all be very pleased with your results! Keep up the great work everyone. Don't forget to submit to the London Art College Art Competition as the deadline is nearly up now. Also stay tuned for the next challenge coming along here tomorrow.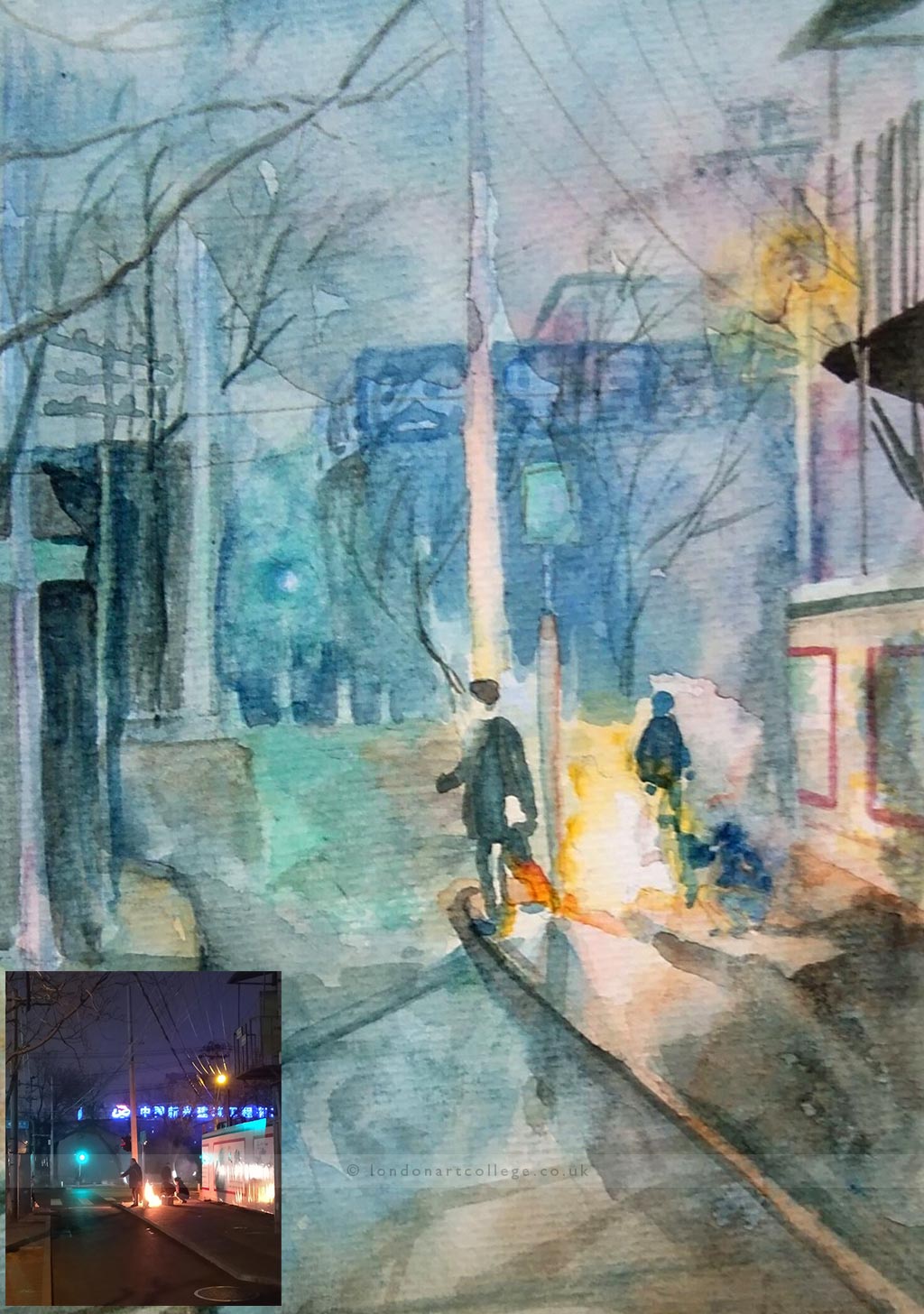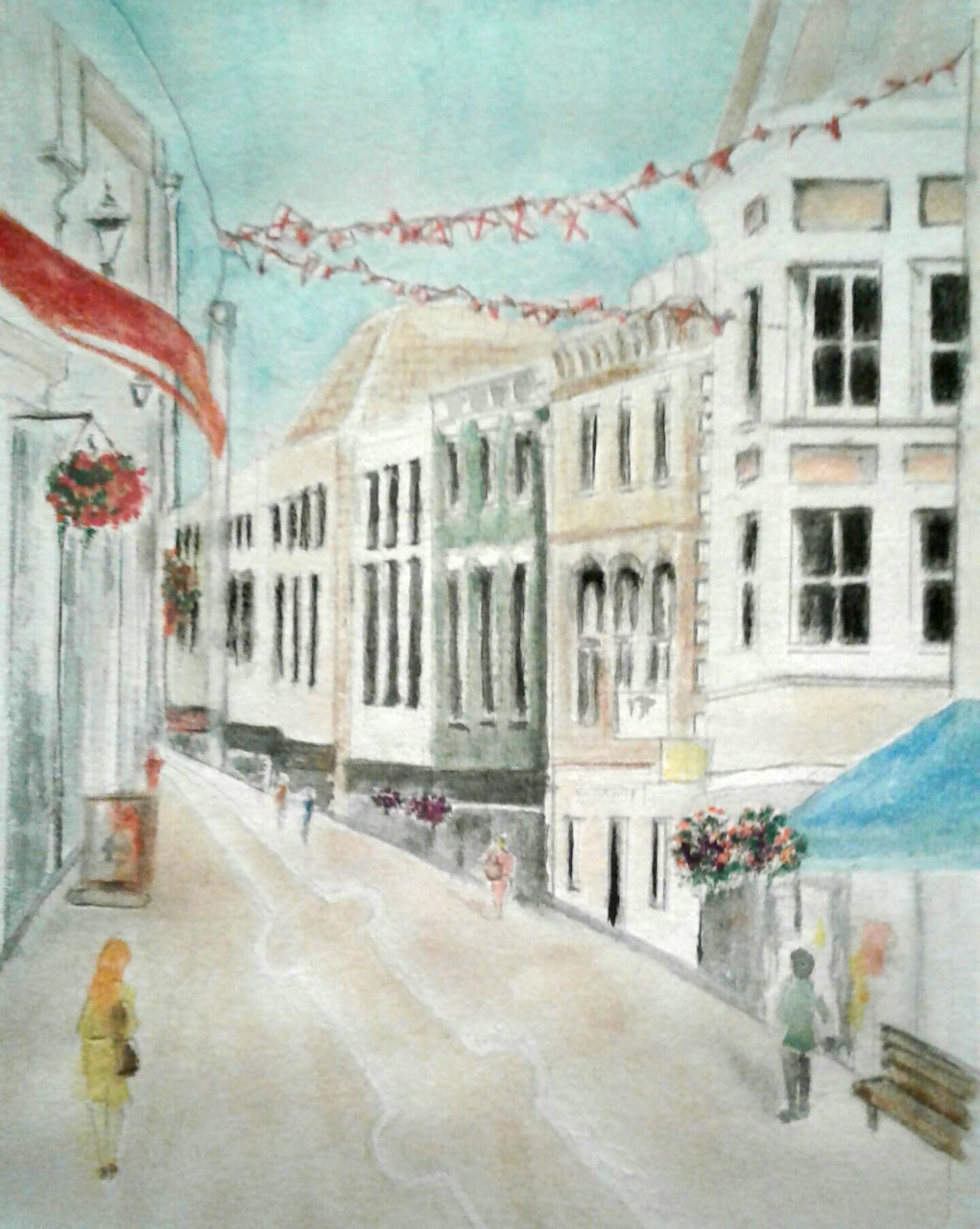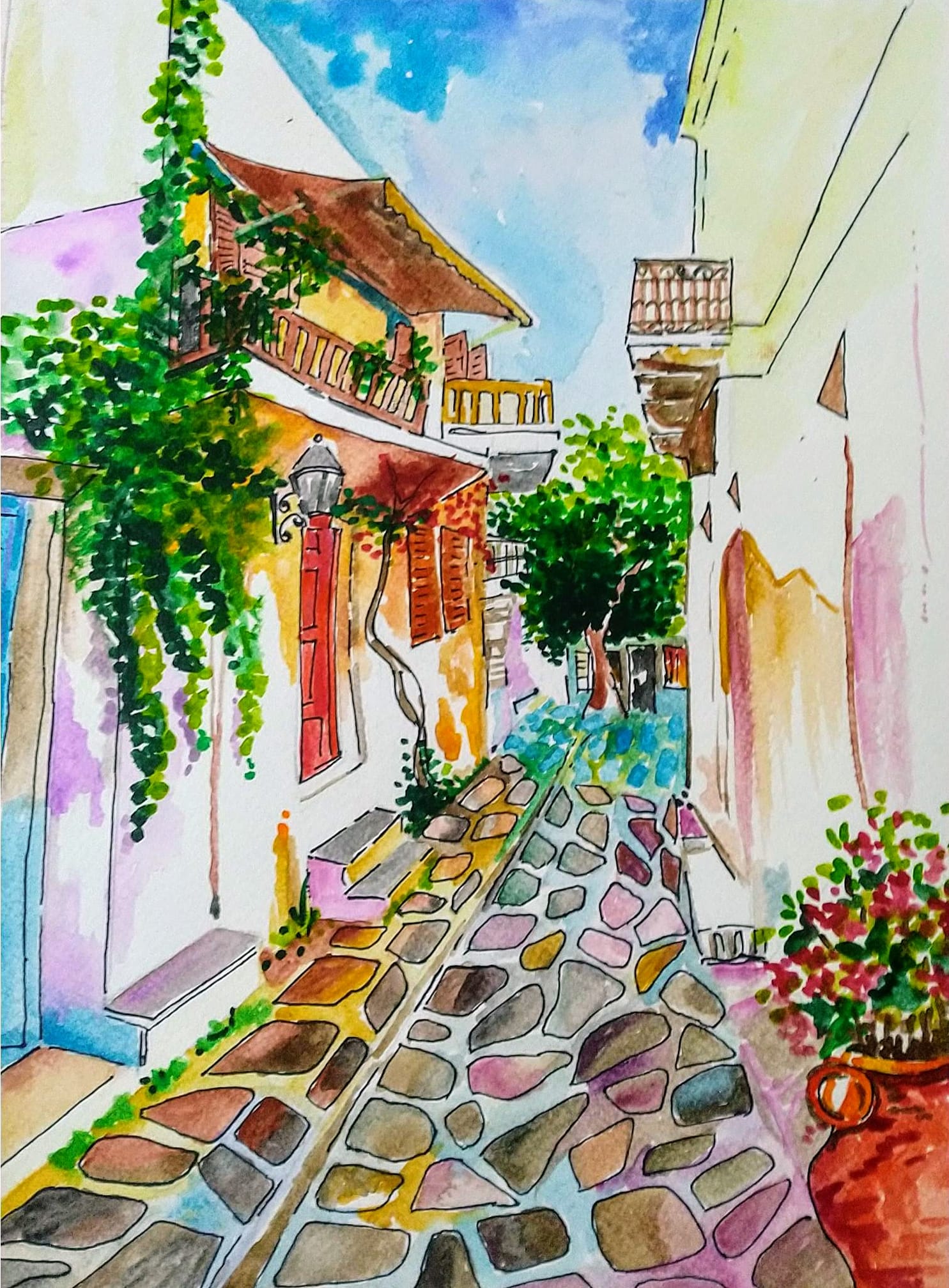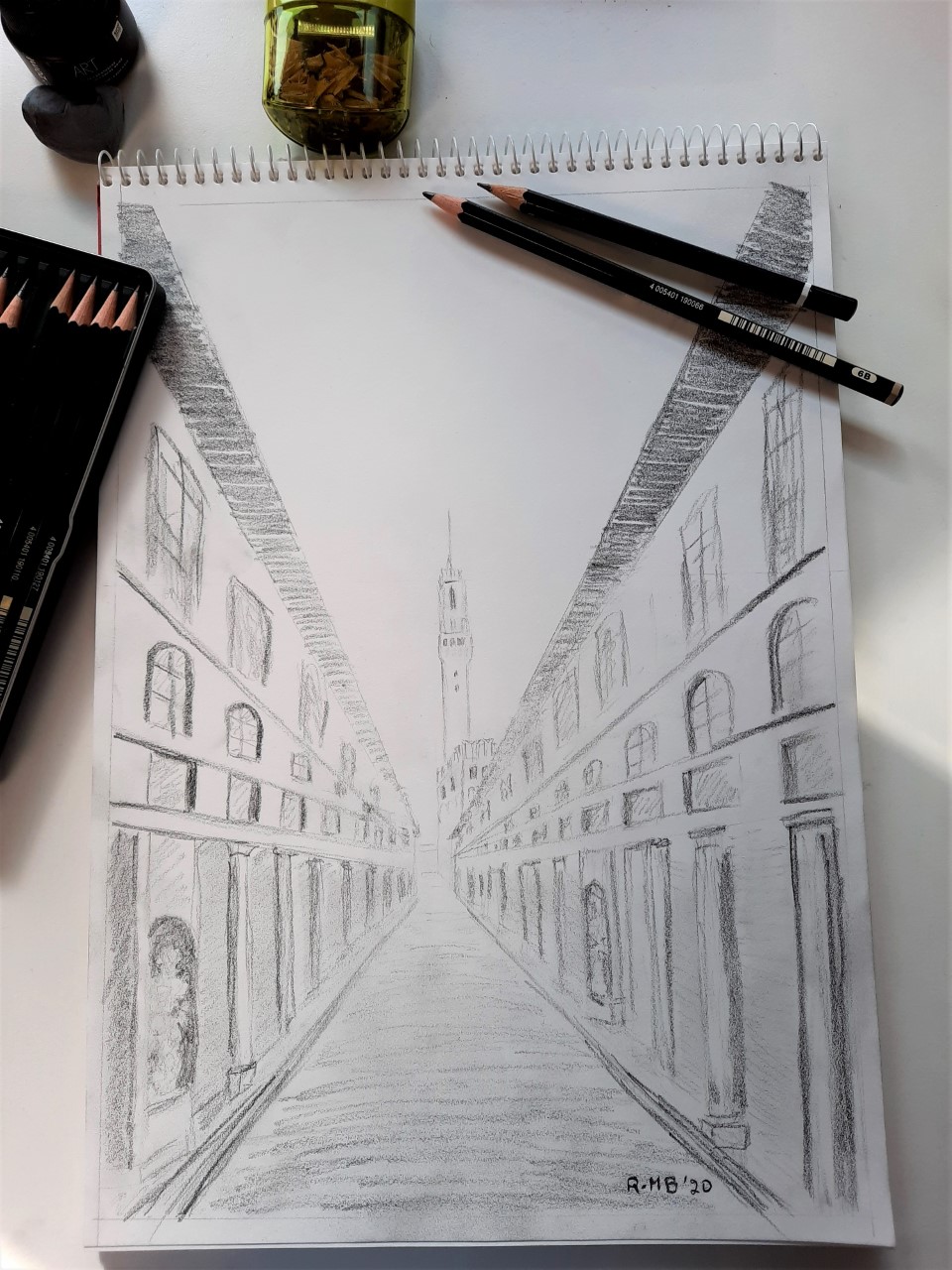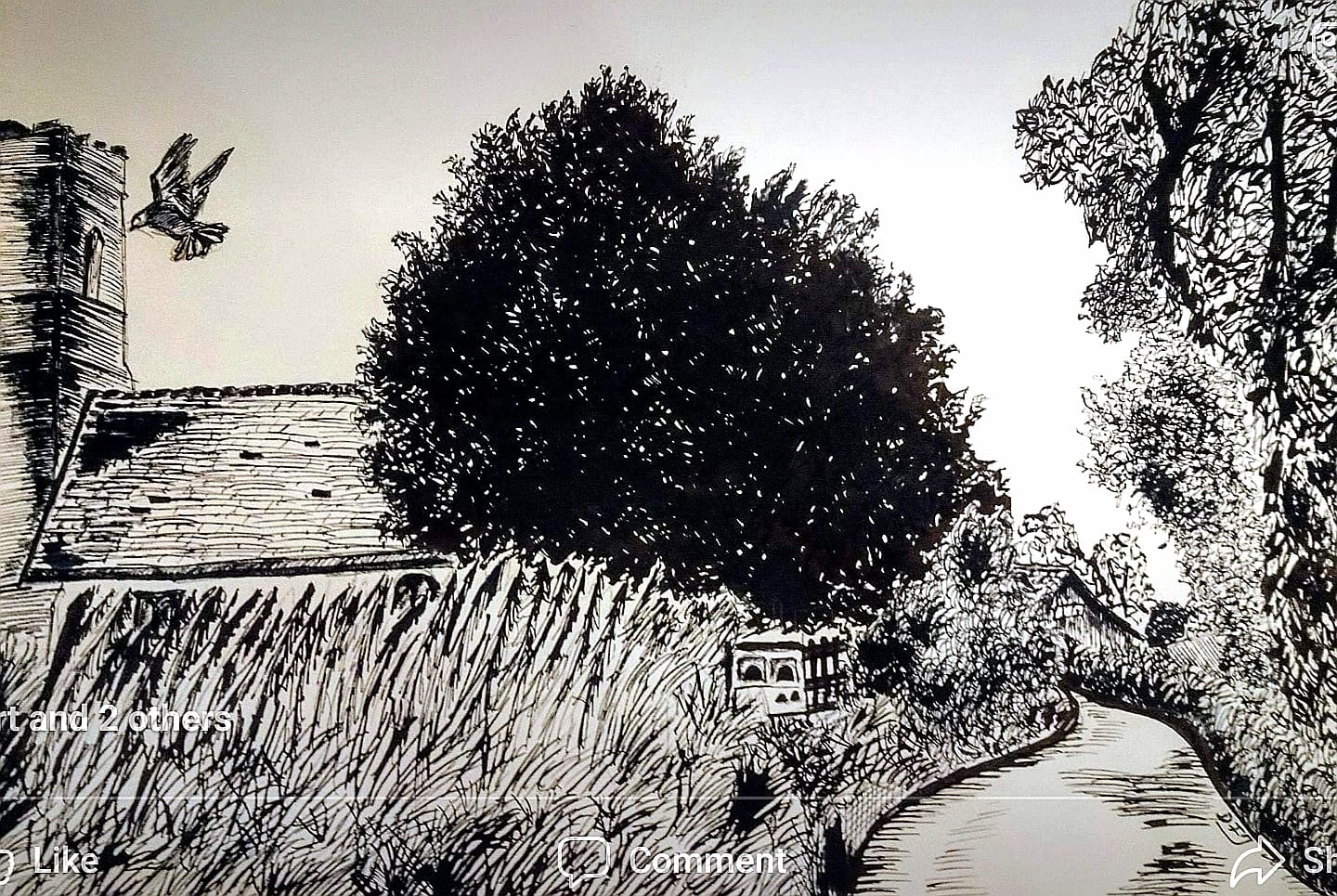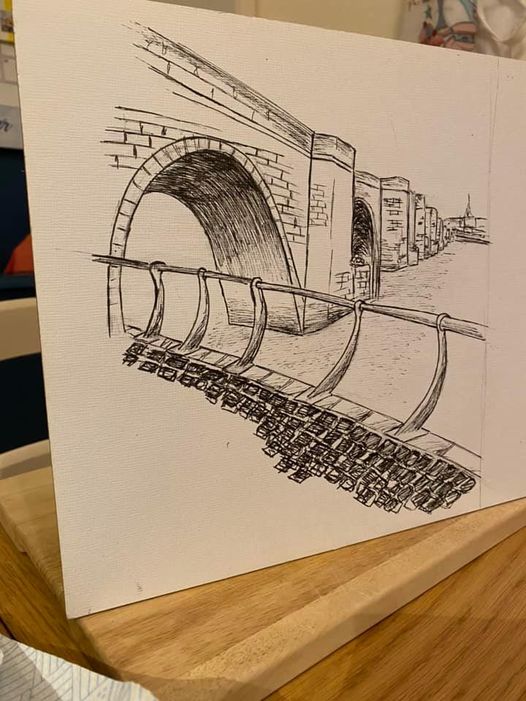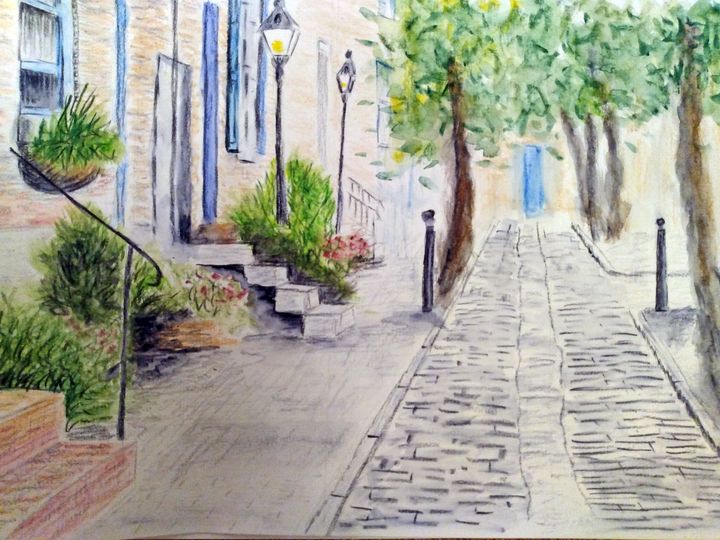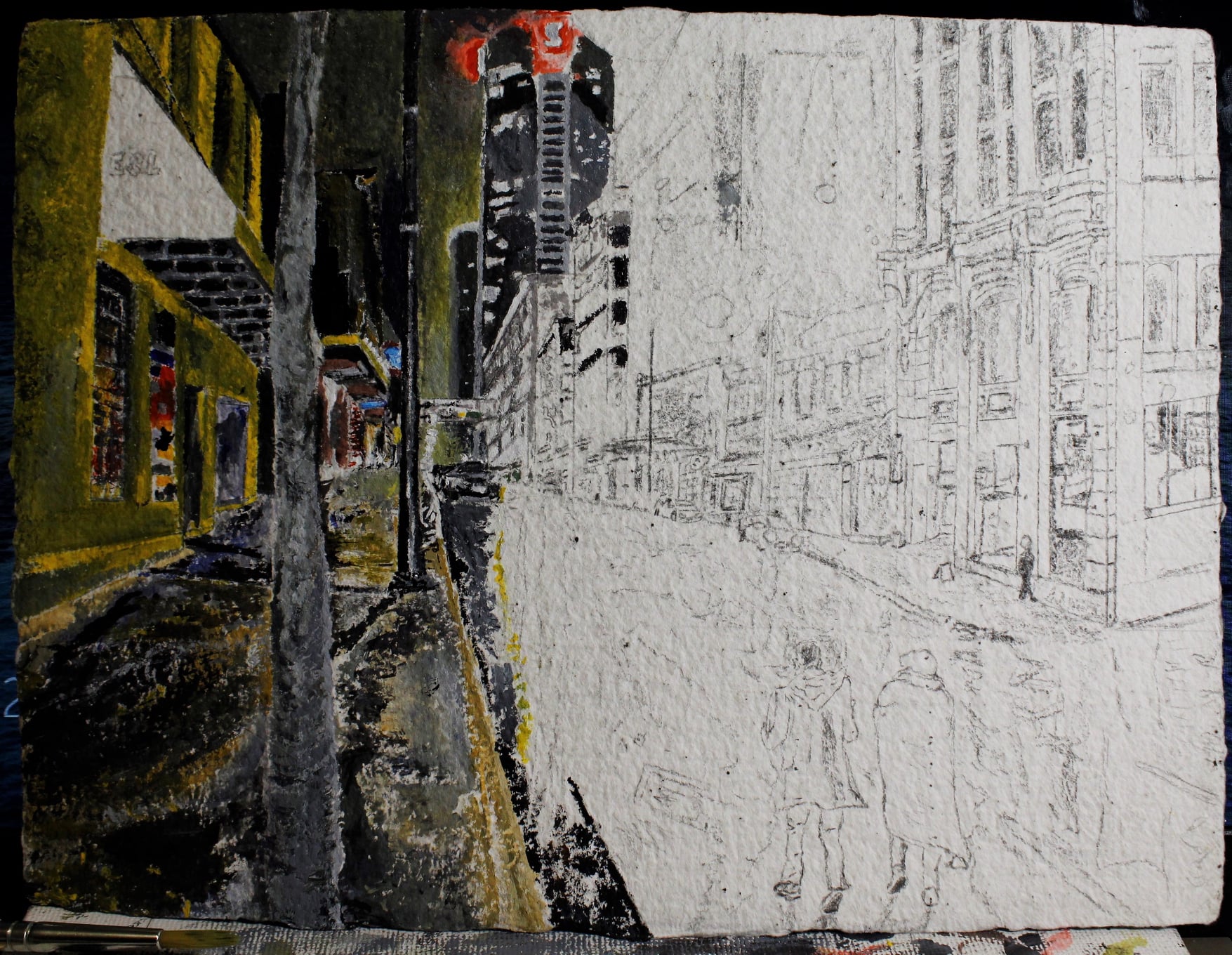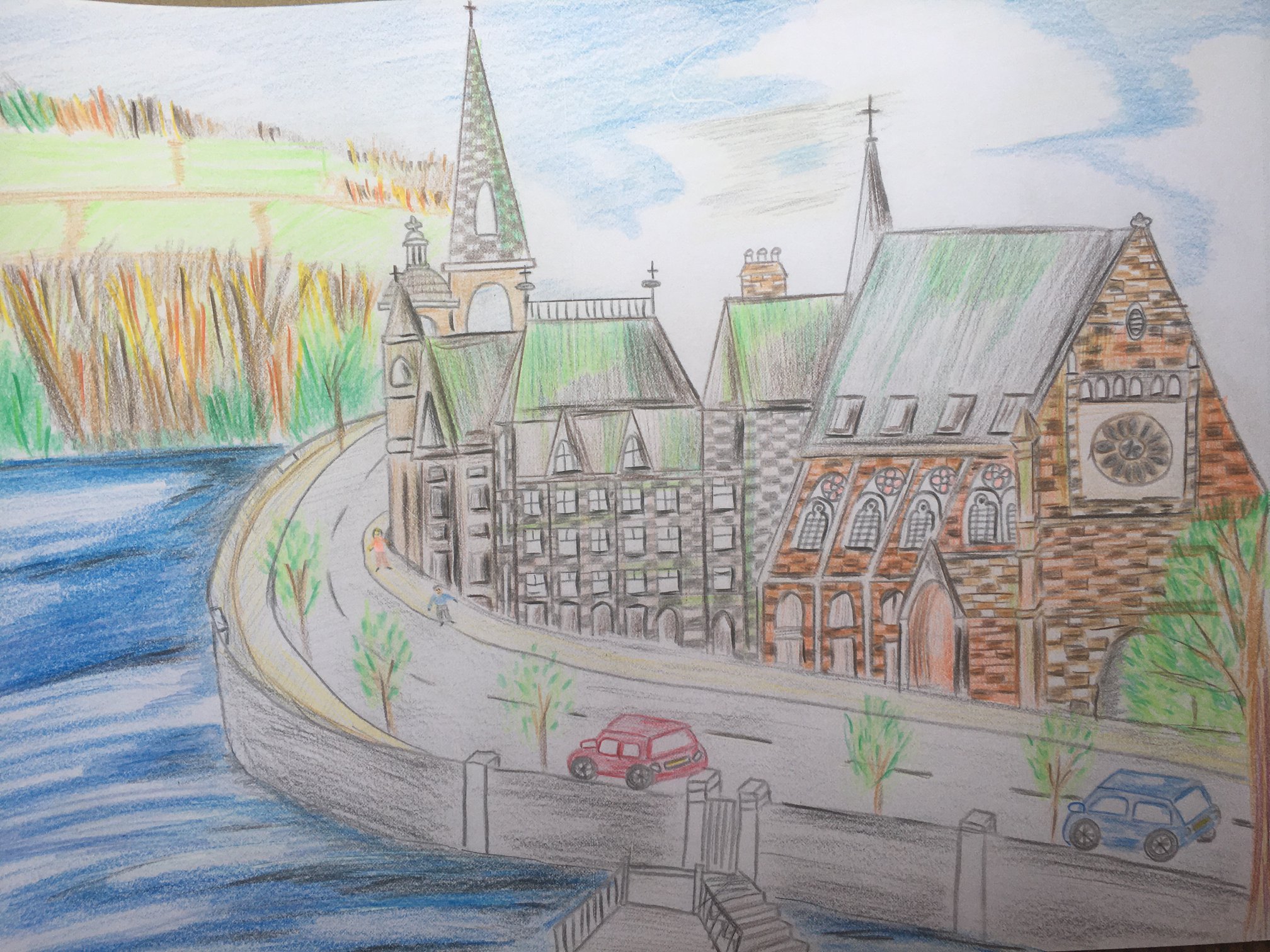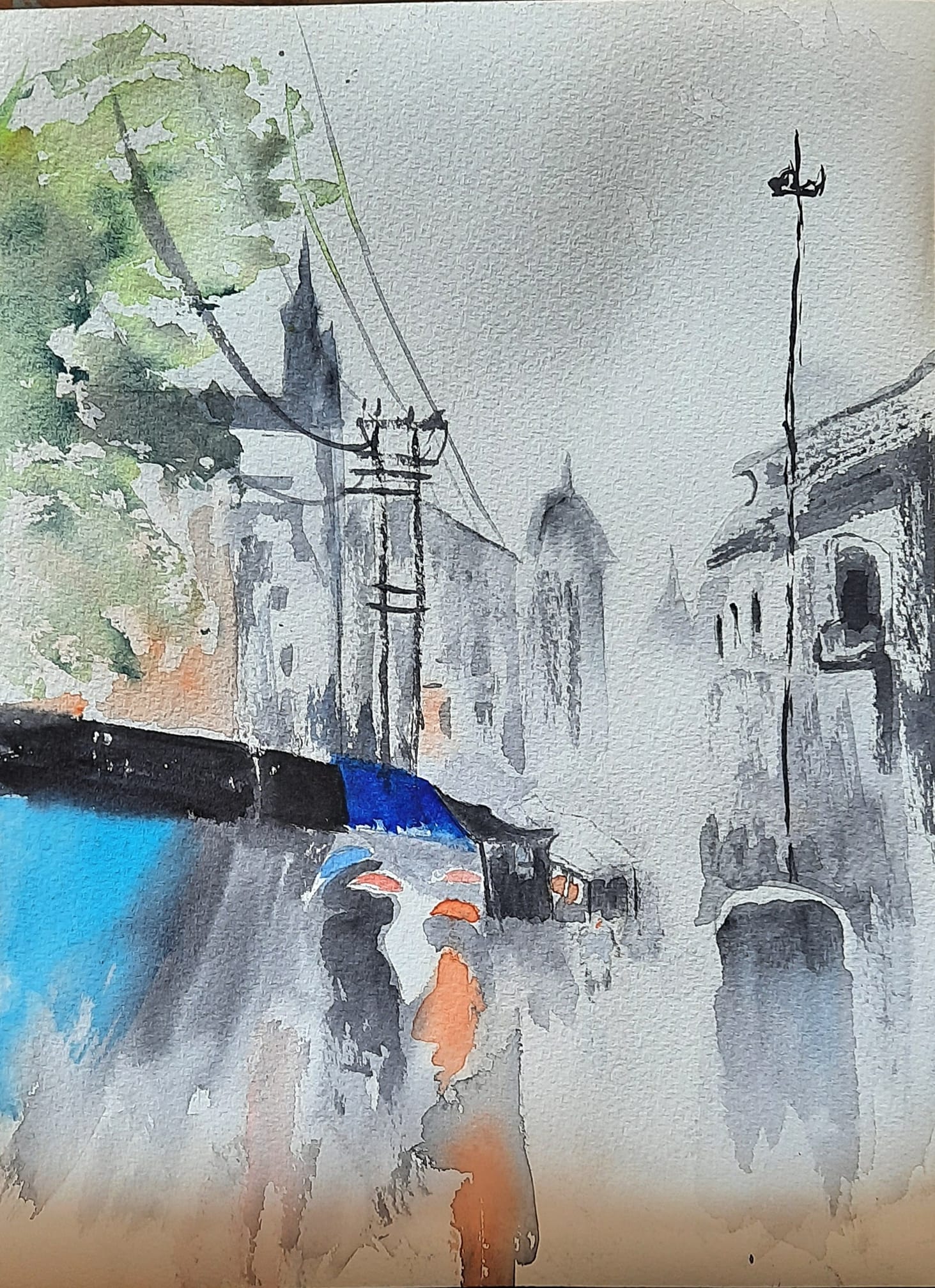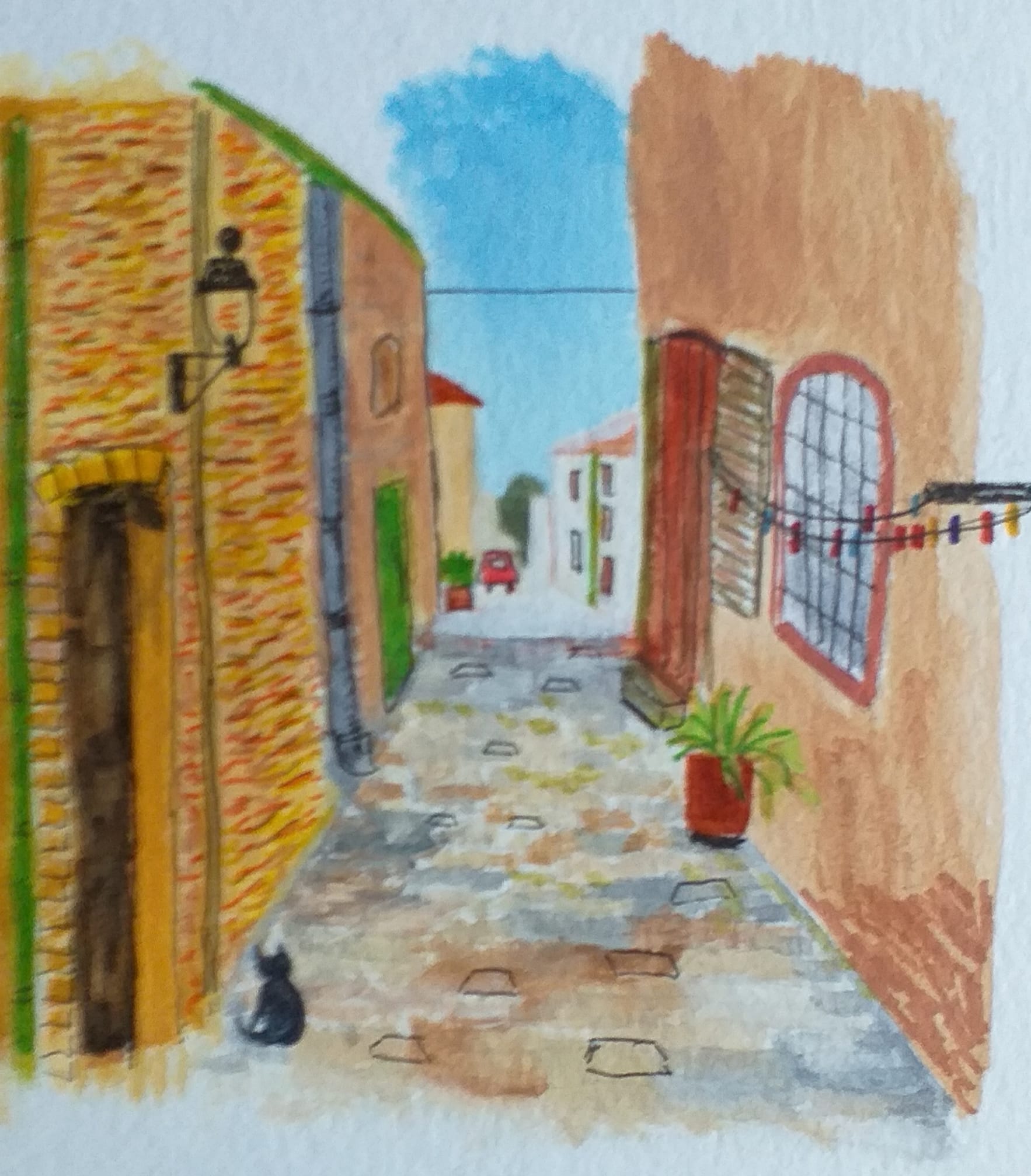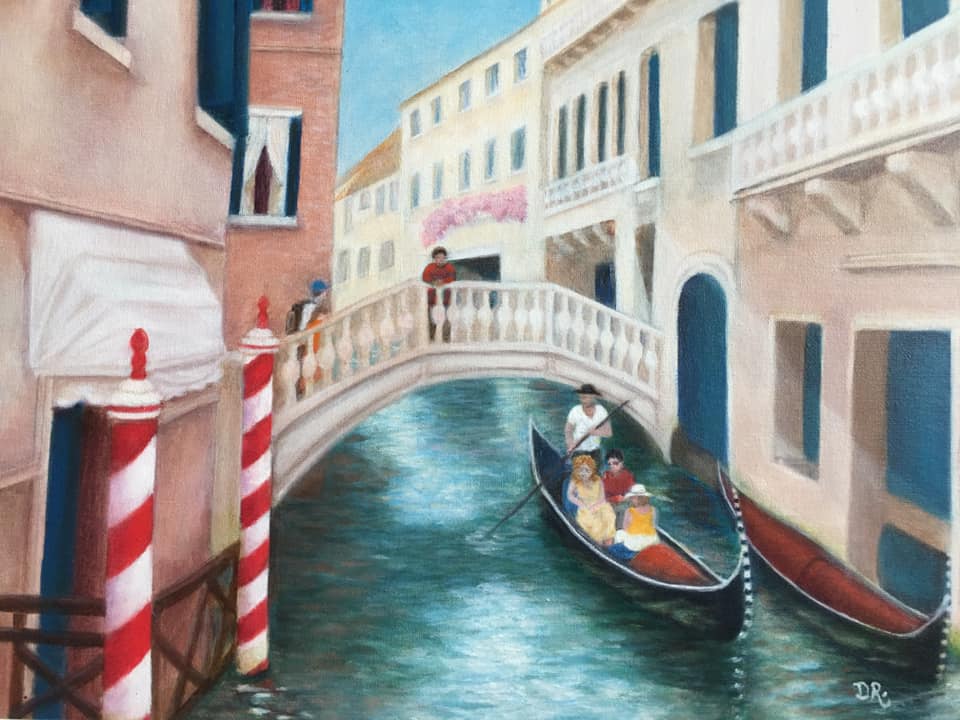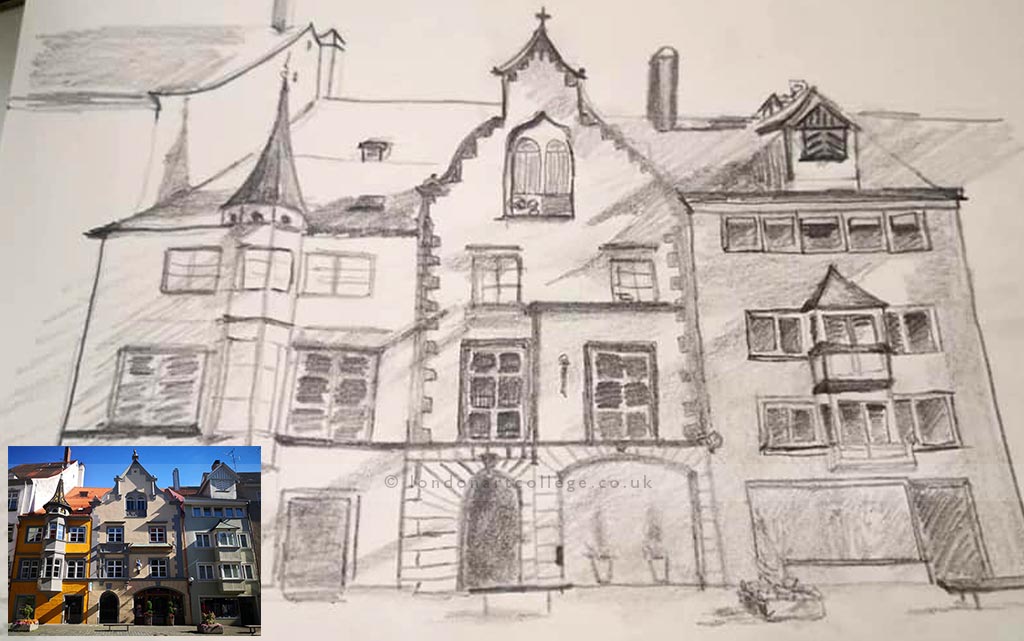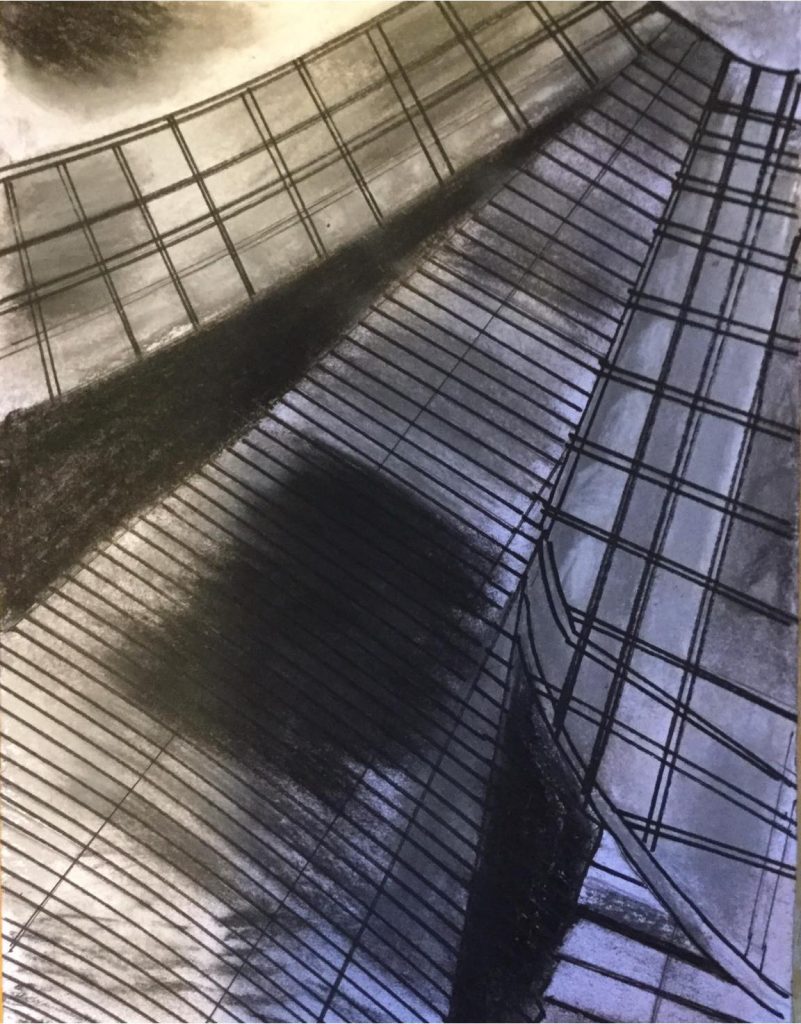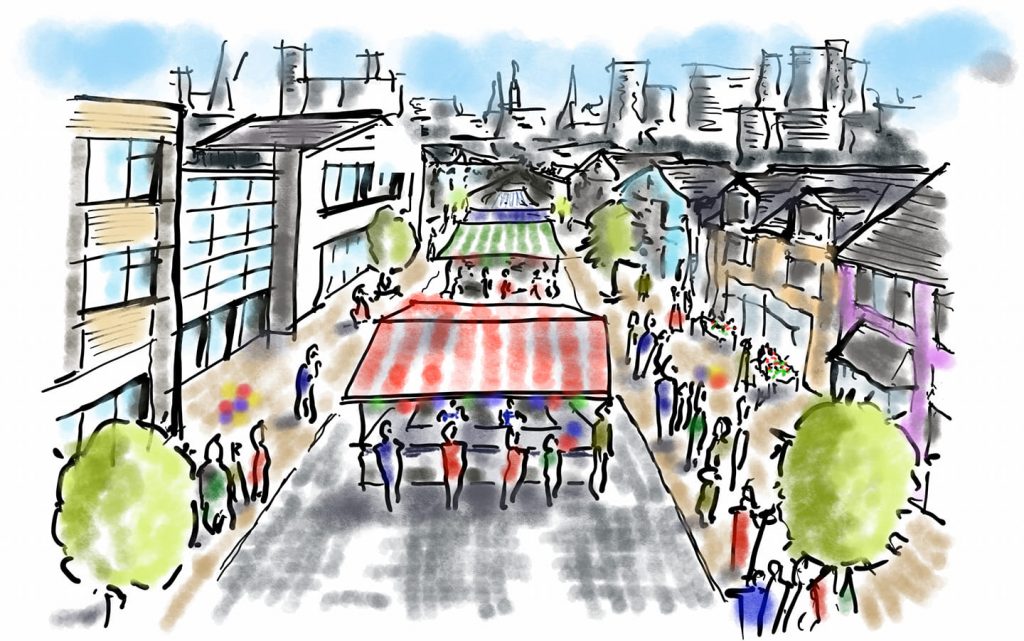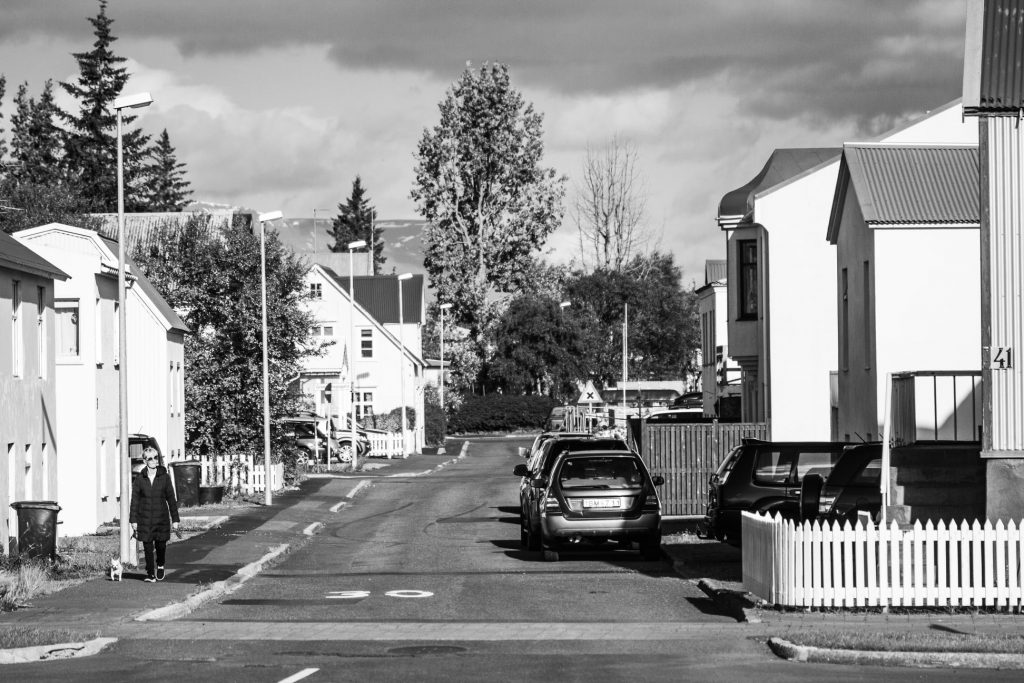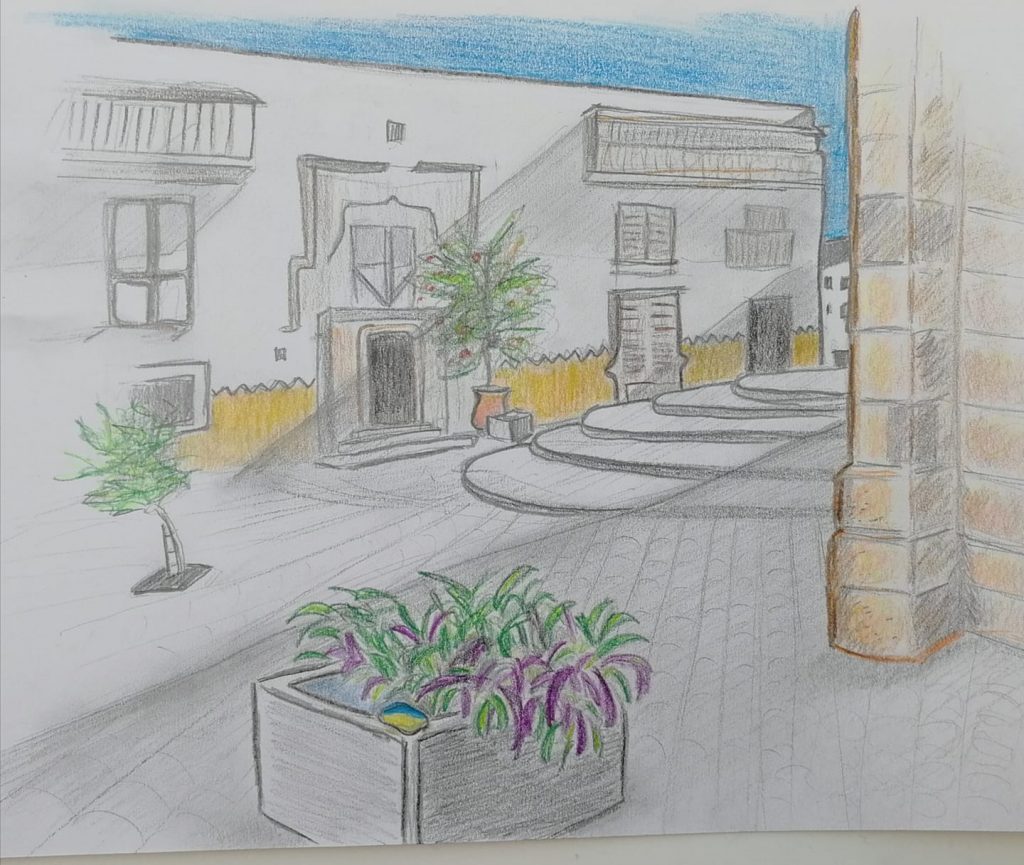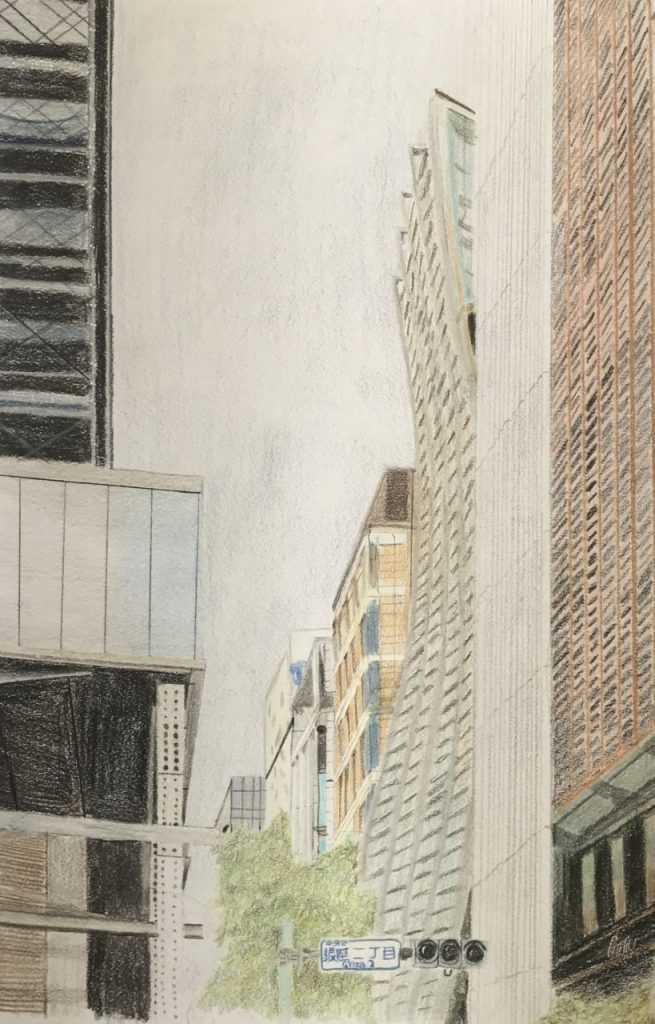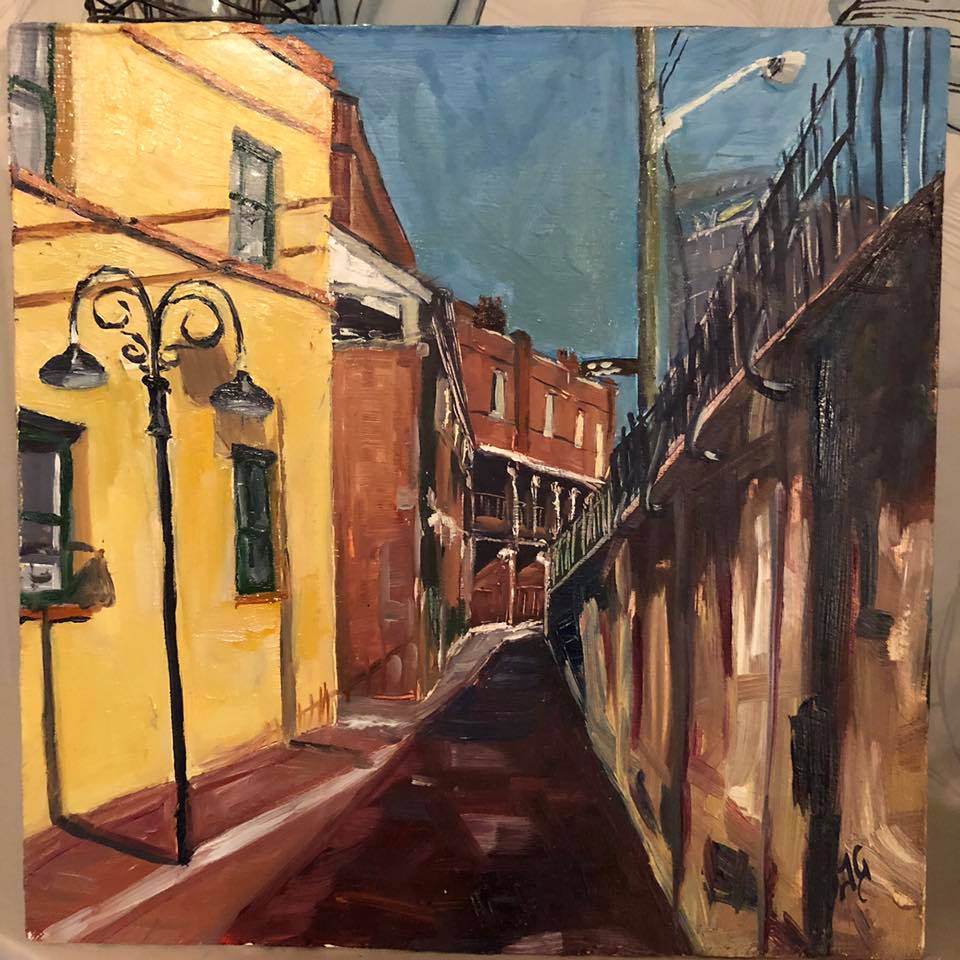 If you would like to receive a roundup of all of our blog posts once a week to keep you inspired in your inbox, why not sign up to our newsletter. You can access our sign up at the top of our page. If you are a London Art College student and you would like your artwork featured here, drop us a line at any time.