The two pieces of artwork below were created by student Alison Davies on her final set of the Coloured Pencil Drawing Course. Alison has written about each piece and also a lovely testimonial which we have included below. We hope you enjoy reading about Alisons artwork and we wish her the best of luck for her future drawings in coloured pencil.
This was my final set and I want to say thank you so much for Ida's positive feedback and encouragement. I have learnt a lot on this journey to see whether I actually have potential and also to take risk in areas that I have not tried before.

Alison Davies
Coloured Pencil Course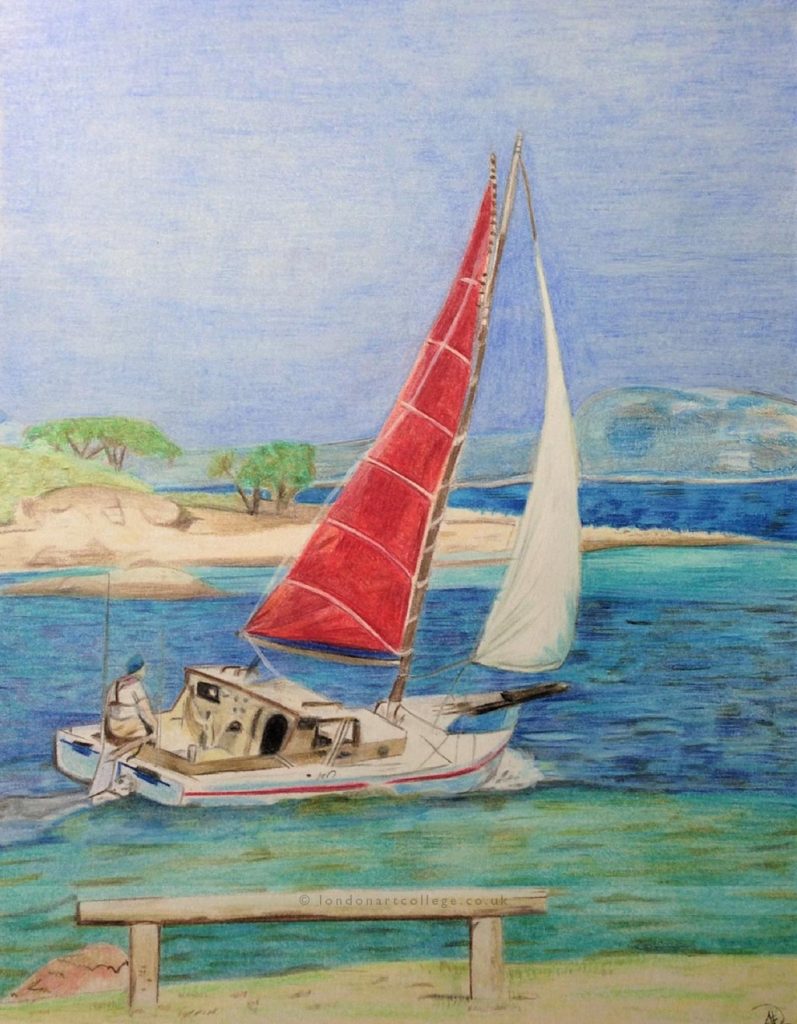 Emu Point – Albany Australia – Total hours – 10 hrs. Bristol Vellum A4. Colorsoft, Lyra Poly,polychromos. I tended to make the colours perhaps a lot brighter as Australia's waters are so pristine and throws intense colour. I think I could have given more detail but I did not want the water to become muddy. Perhaps going much larger on this would allow for more detail. Also the paper I will not use again, it just does not take the beating like others but that is a personal choice.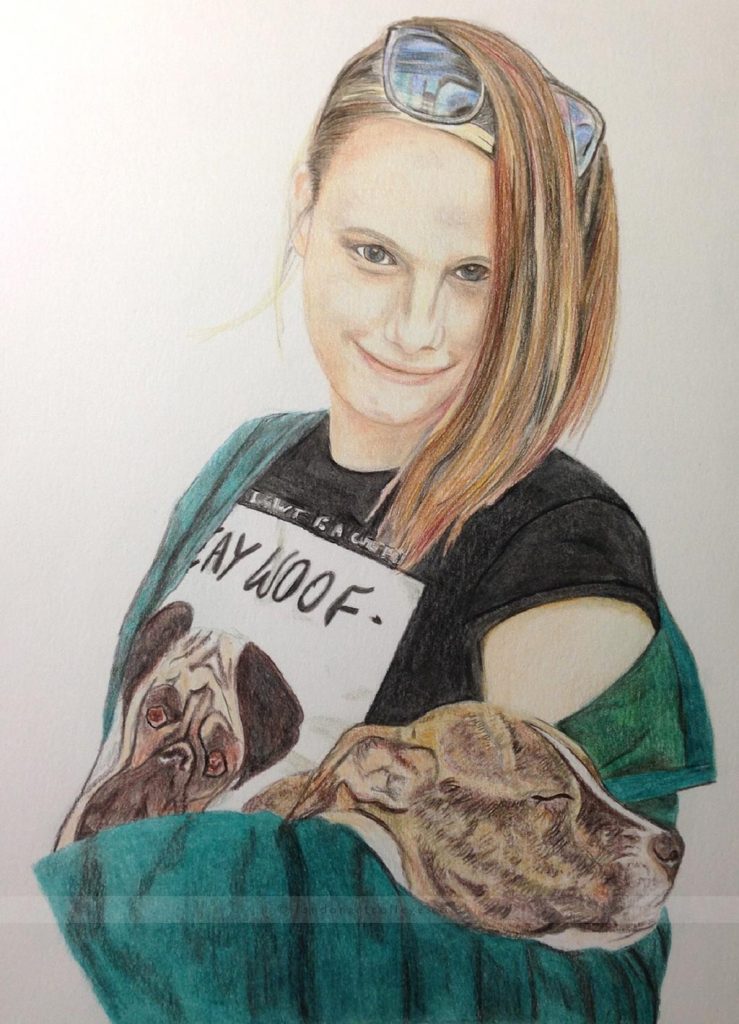 Puppy Love. Total hours= 8hrs Bristol Vellum A4. Derwent Color soft, polychromos. I loved this photo. My eldest daughter is pictured here holding a staffie puppy which one of the students brought to college. We love dogs so this one was a no brainer. I find this paper works well with colorsoft and the small detail for polychromos. Also not too many layers work well. Overall am happy with the outcome.
If you would like to receive a roundup of all of our blog posts once a week to keep you inspired in your inbox, why not sign up to our newsletter. You can access our sign up at the top of our page. If you are a London Art College student and you would like your artwork featured here, drop us a line at any time.