Welcome to our latest weekend art challenge where we asked our students to find a famous painting and recreate it! Wow! What amazing artwork we have received. Our students went all out this week and we love the results.
Our featured image is by Watercolour Diploma Student Philip Hatter who copied the Edouard Manet painting – A Bar and the Folies-Bergere. We absolutely love it and you can see the full painting by scrolling to the bottom of the page. Phil said this about the painting….
I decided to have a go at an impression in watercolour of an impressionist oil  painting Edouard Manet painting 'A Bar and the Folies-Bergere, 1882 it was very challenging but I had great fun doing it and I'm really pleased with the results. I love Manet for the way he uses his darks and his drawing style which can be copied in watercolour.
We have a number of 'Girl with a Pearl Earring' paintings and scroll down to find one with more than just a pearl earring too! We also love Rosalind\' Catherine of Aragon coloured pencil drawing below, beautifully and delicately drawn.
We have left our students to do a bit of research to find the original paintings of each piece below. Thats your homework for the day! Stay tuned for the next challenge tomorrow!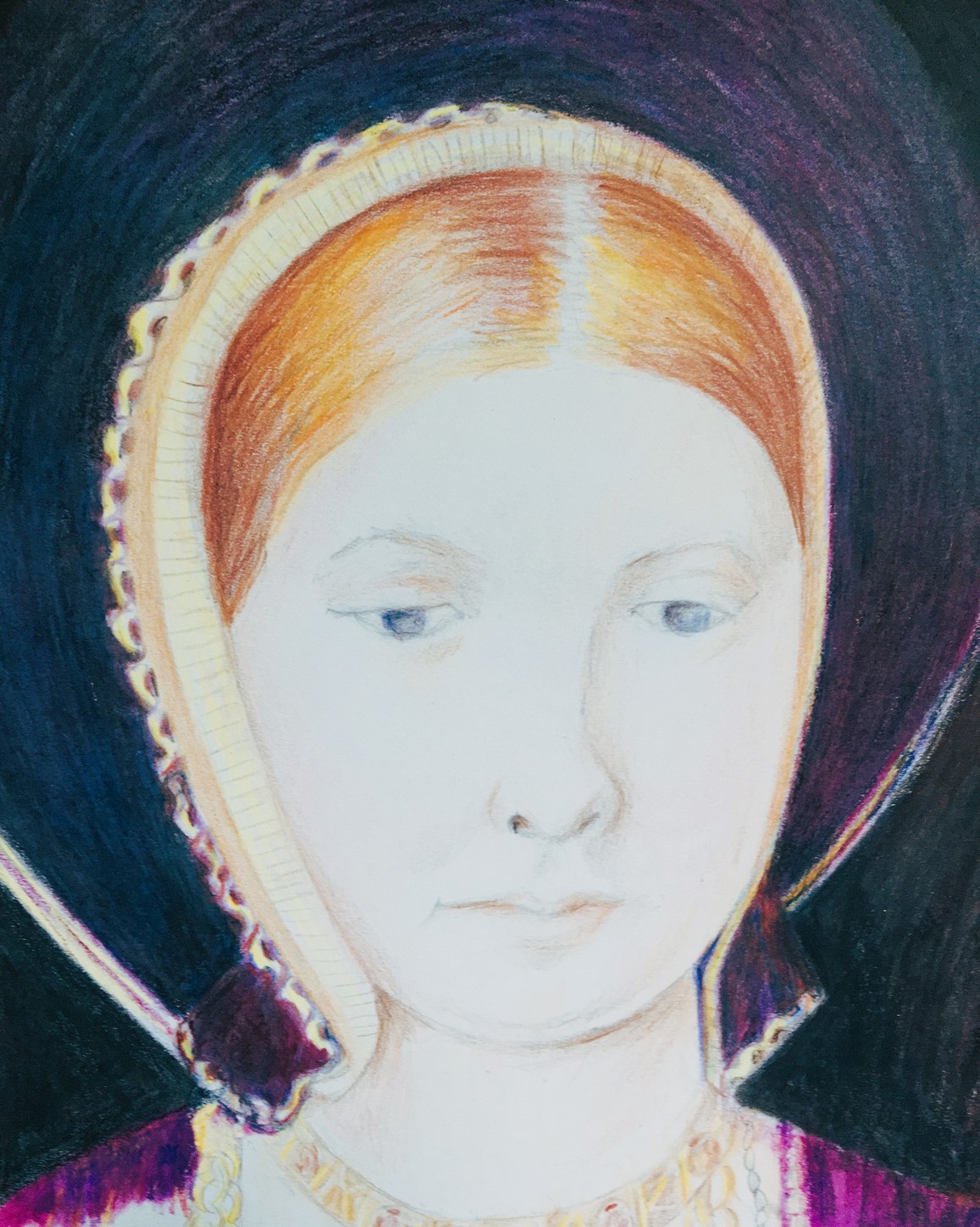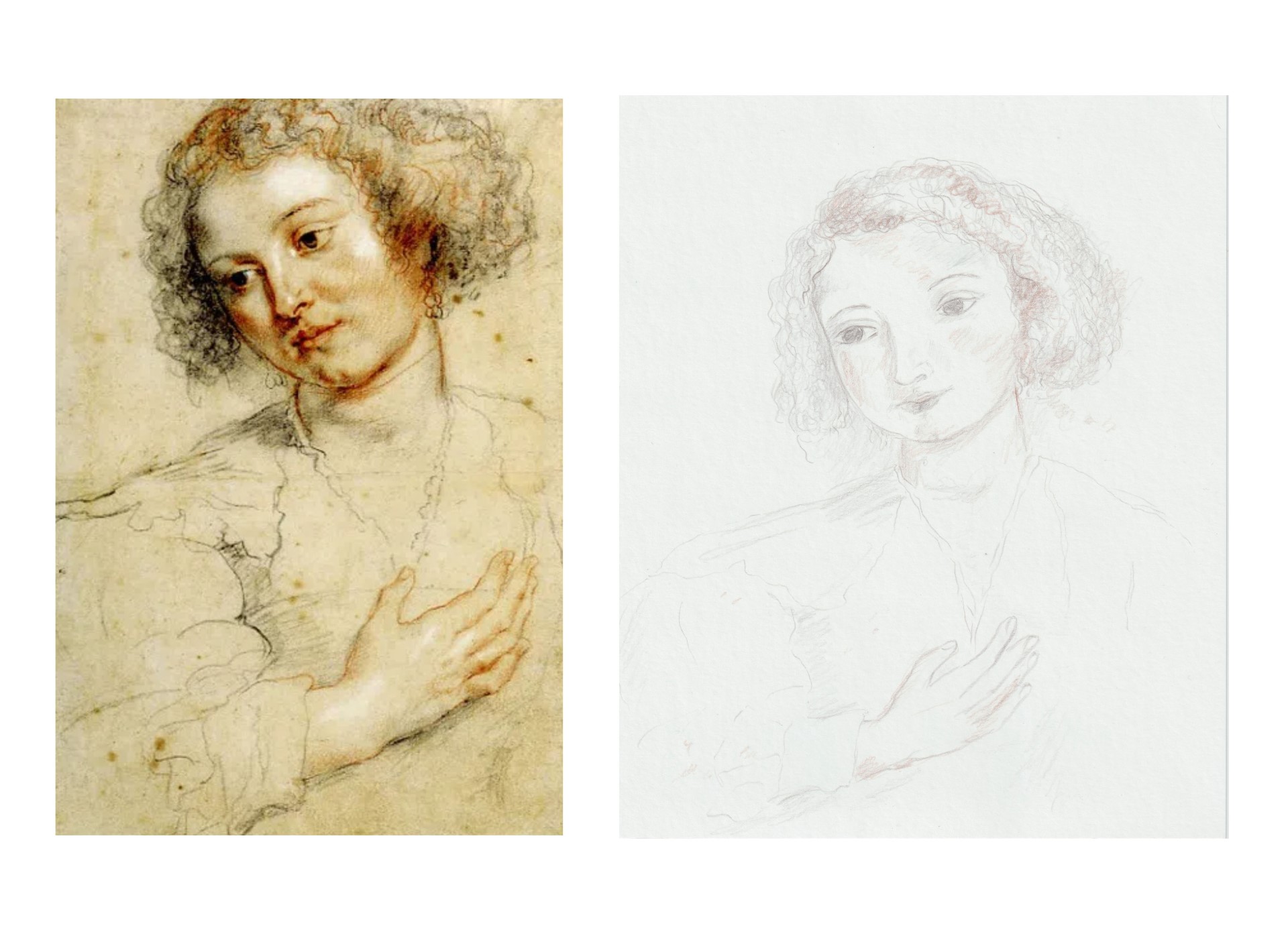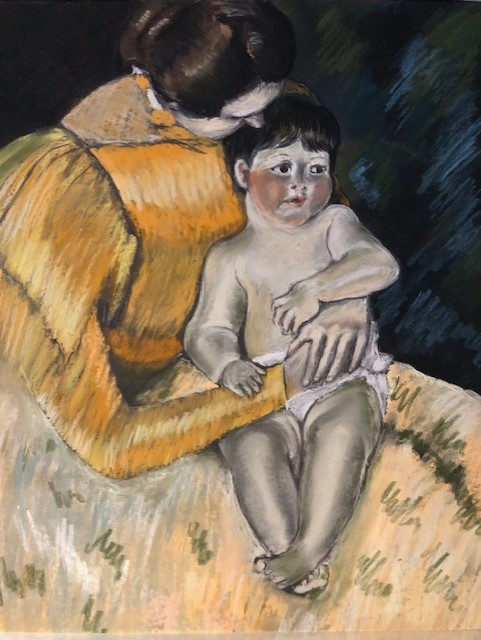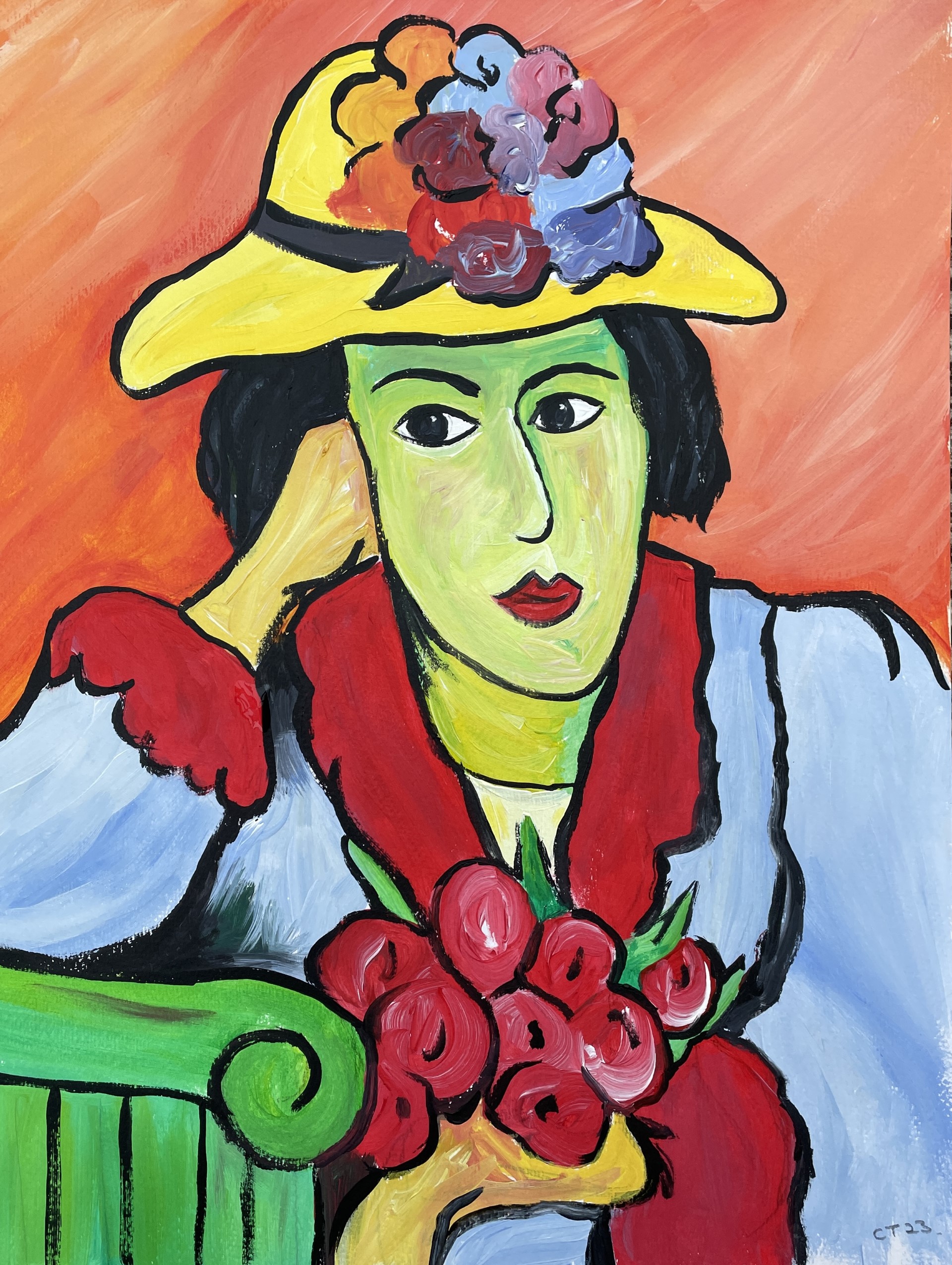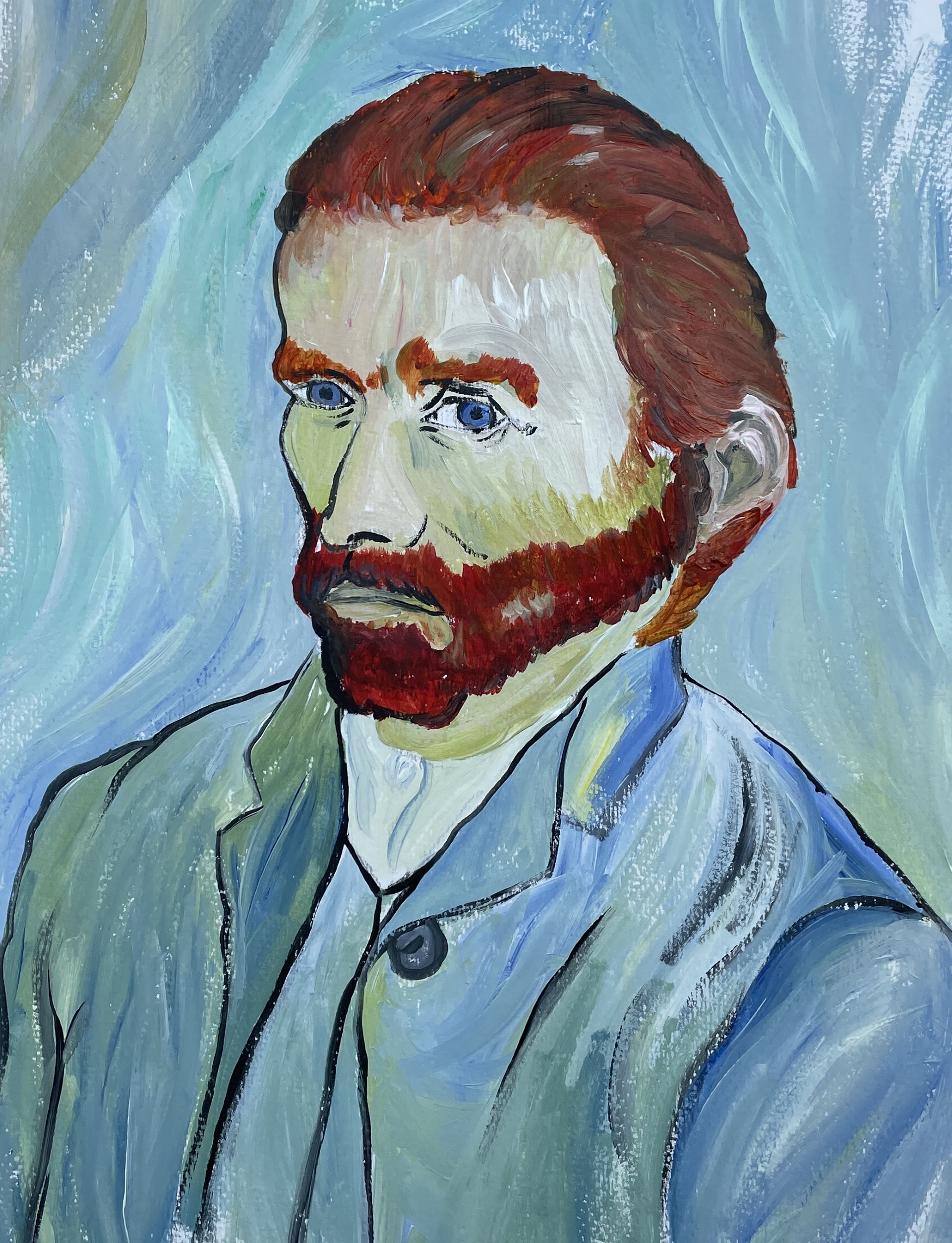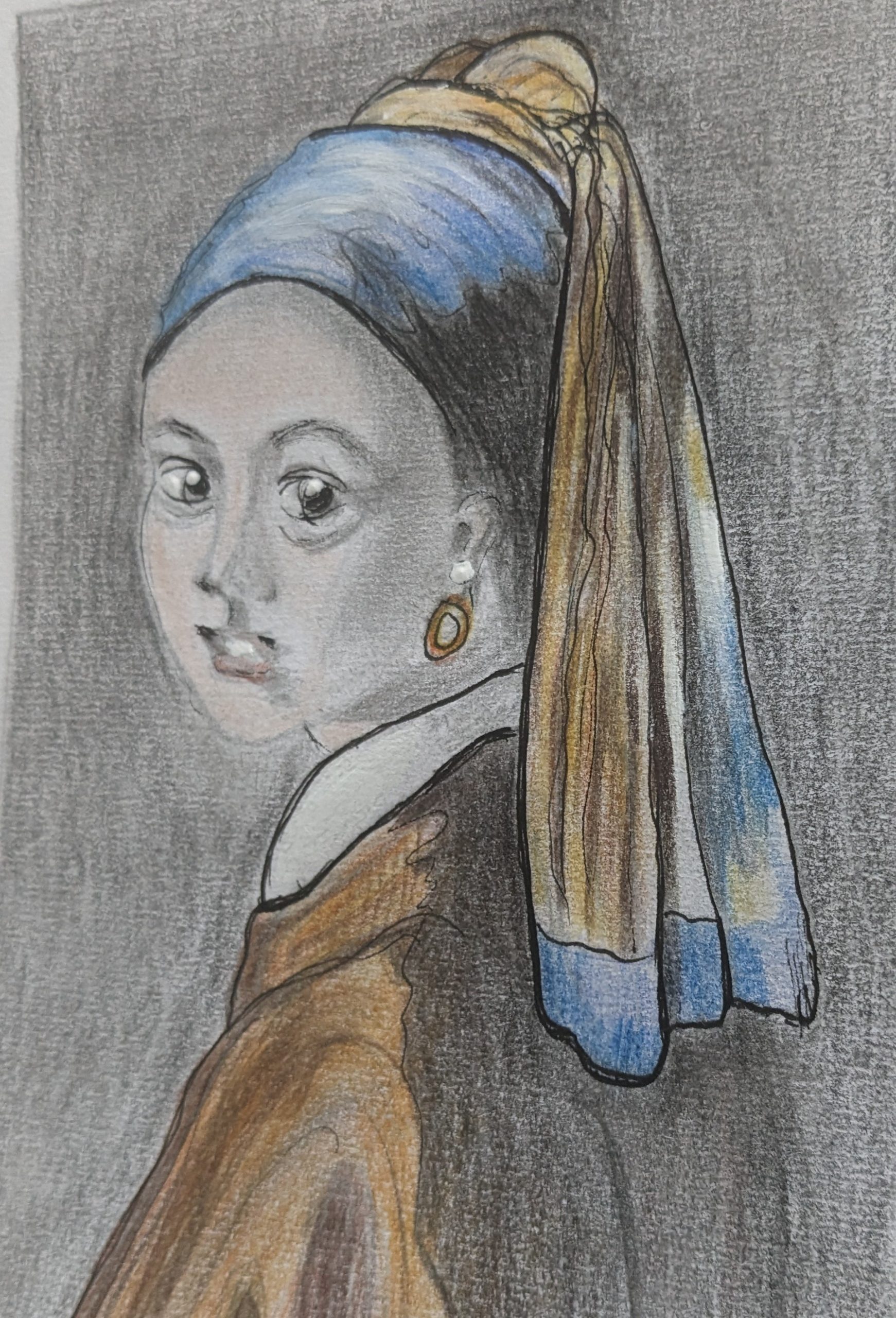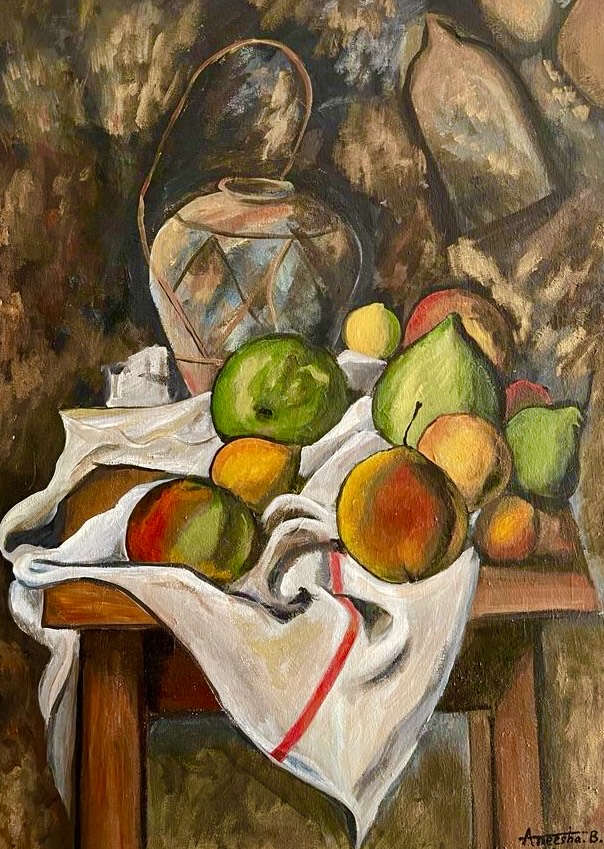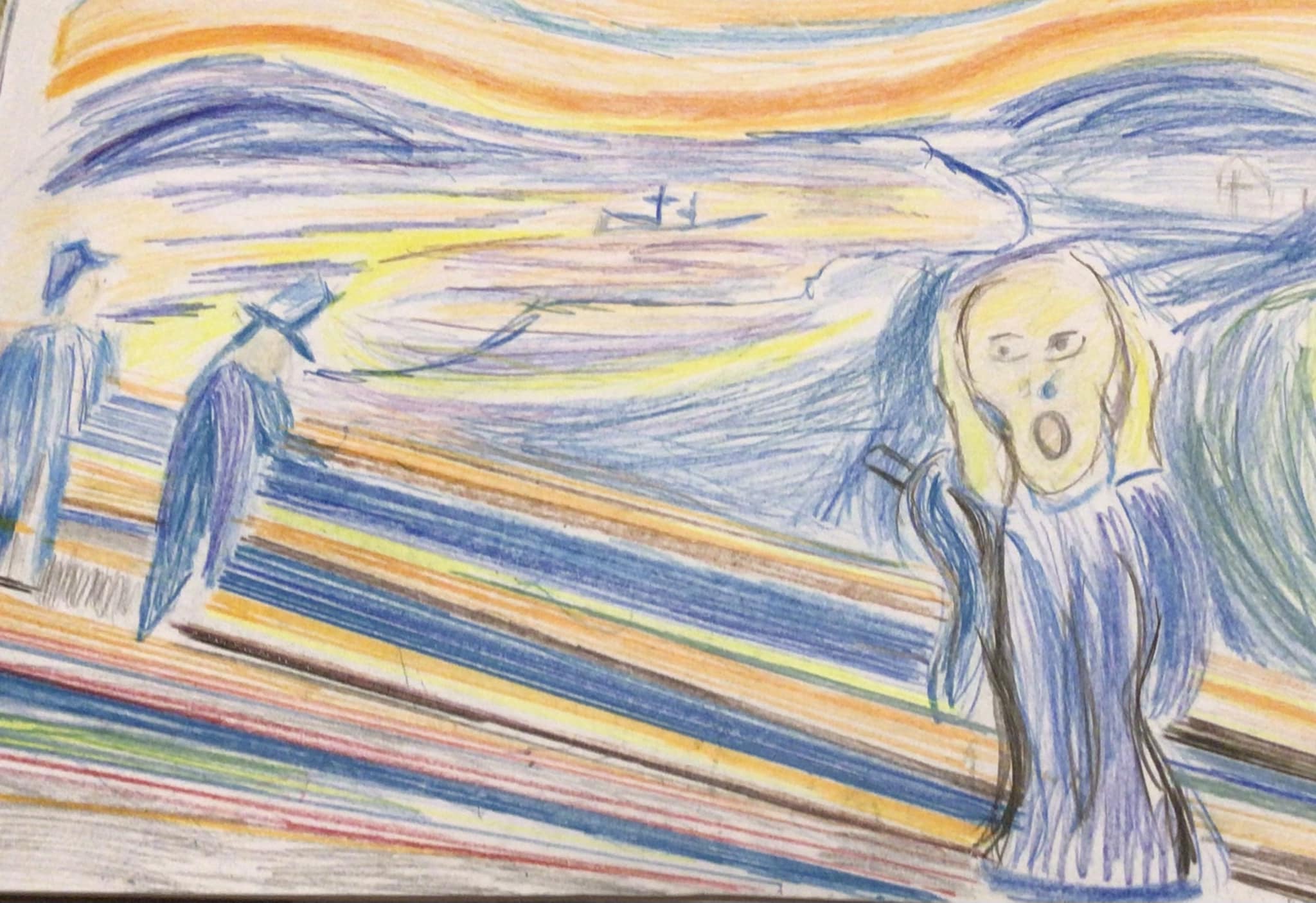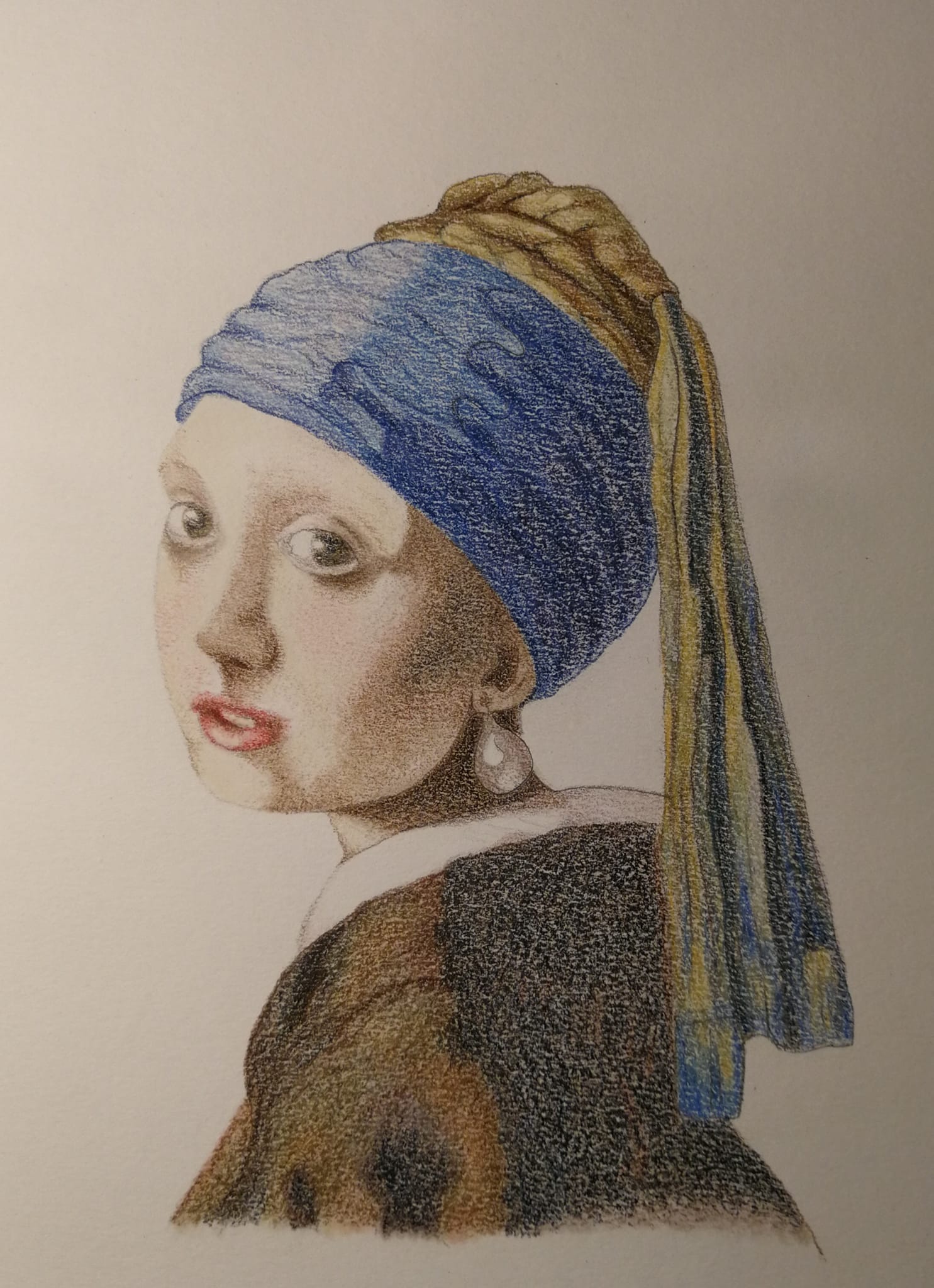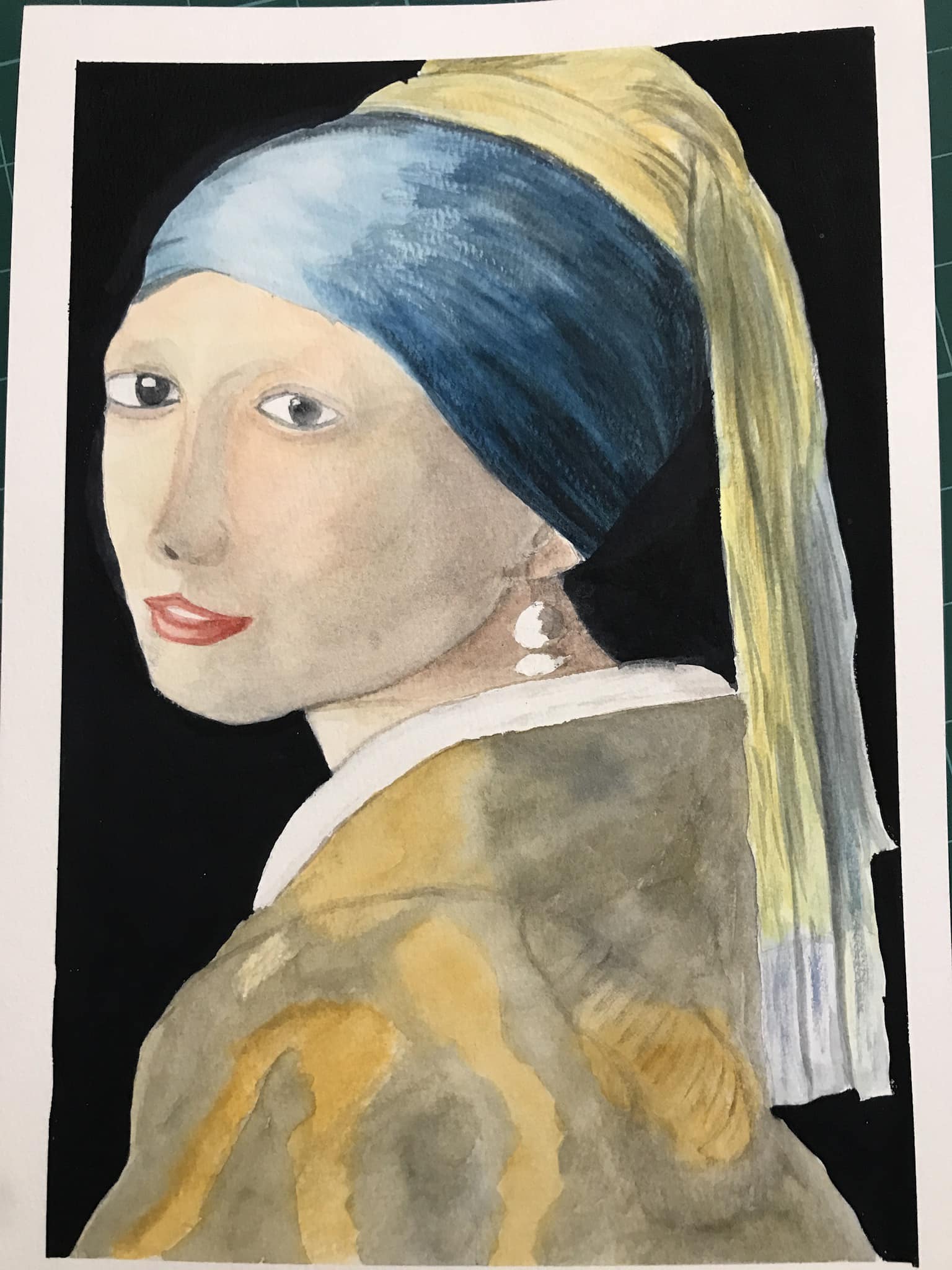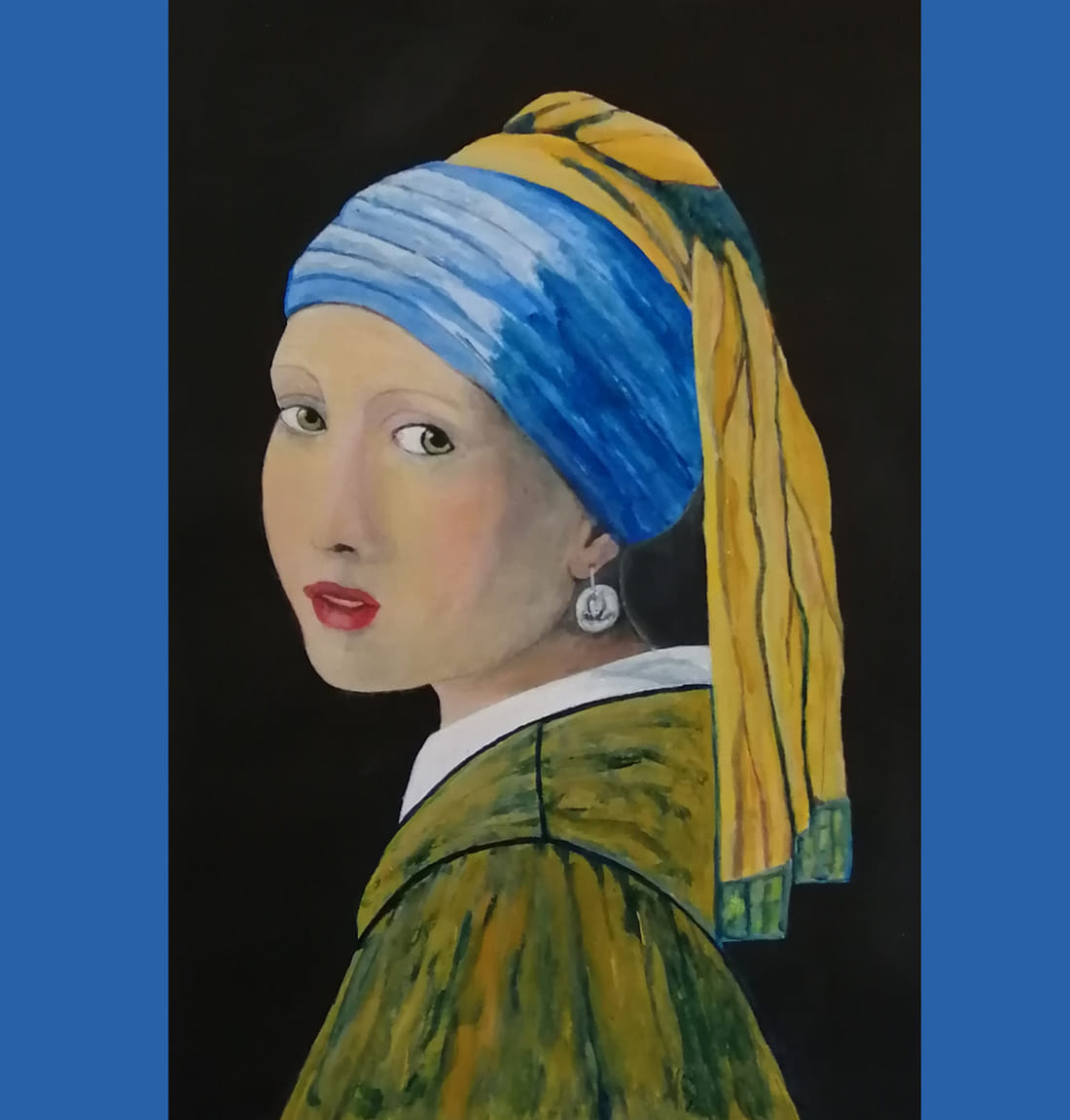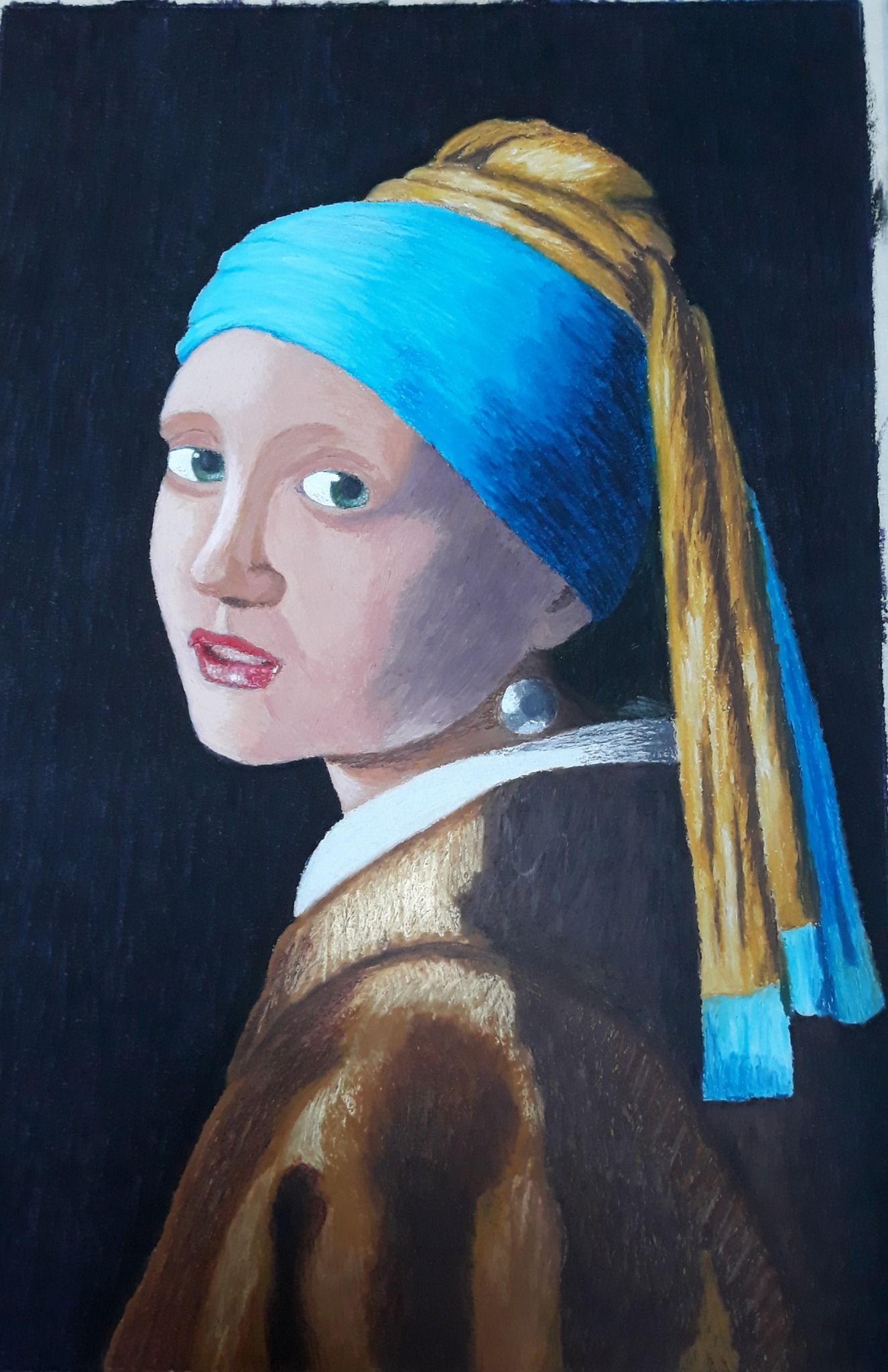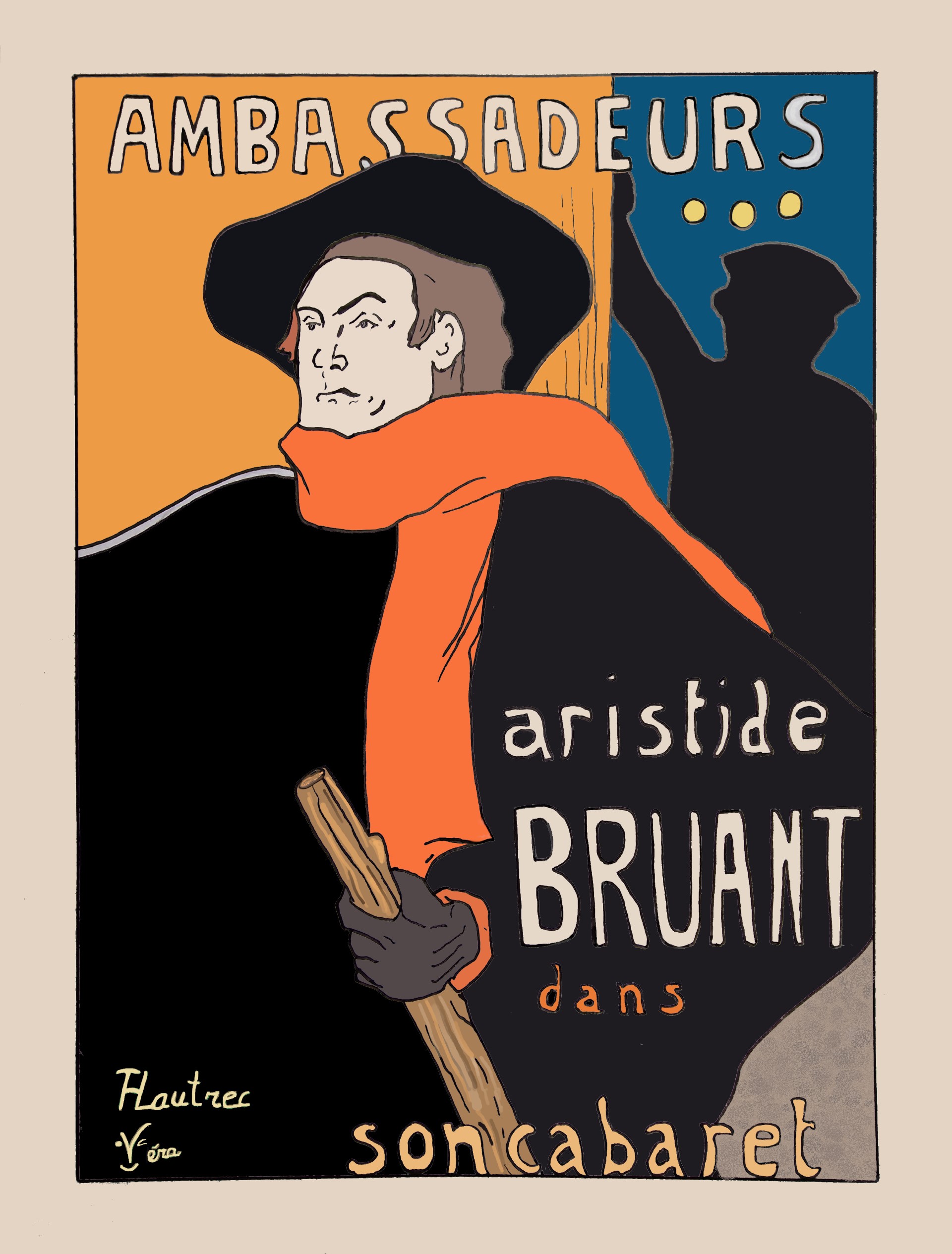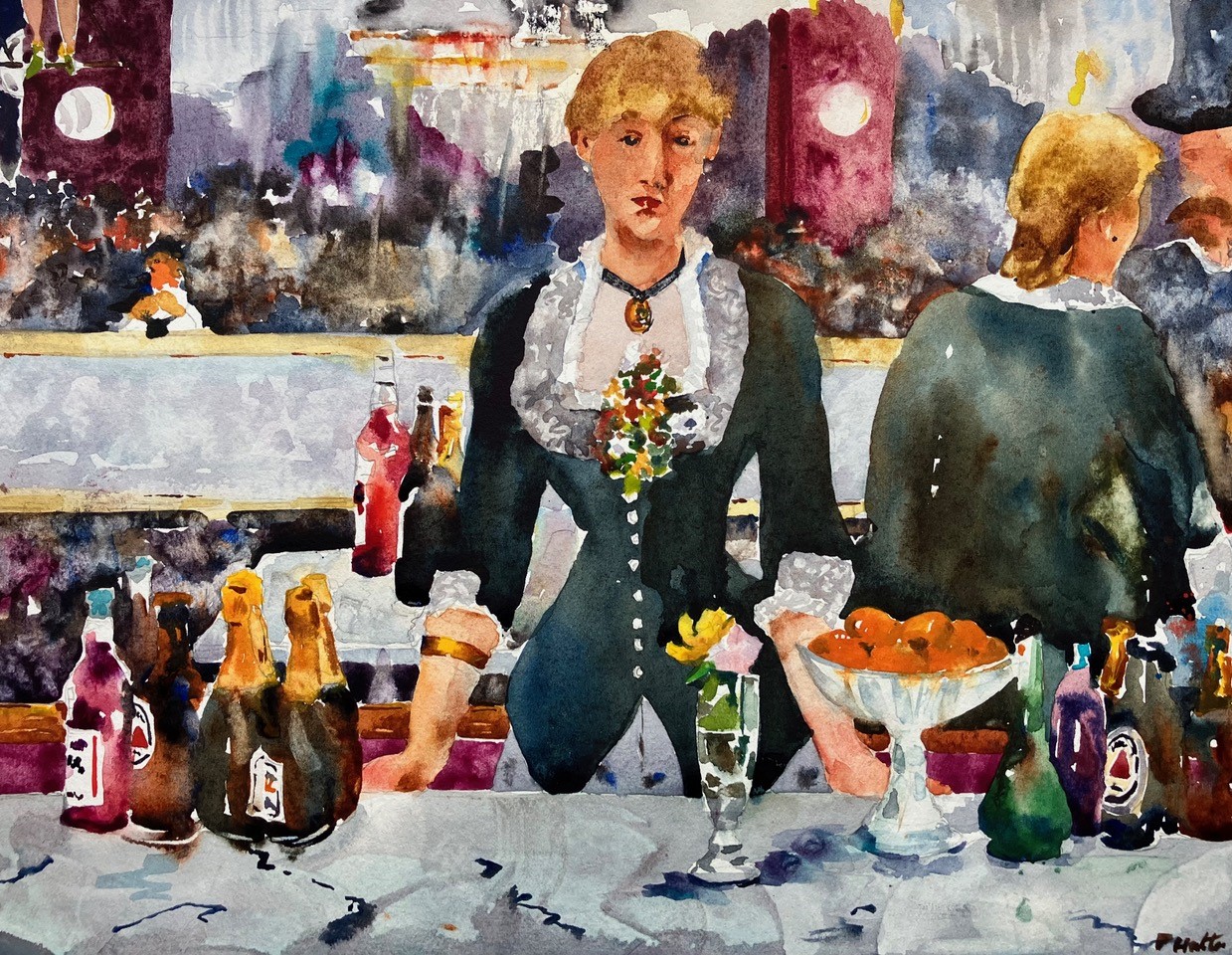 If you would like to receive a roundup of all of our blog posts once a week to keep you inspired in your inbox, why not sign up to our newsletter. You can access our sign up at the top of our page. If you are a London Art College student and you would like your artwork featured here, drop us a line at any time.