Gian Lorenzo Bernini, an Italian artist of the 17th century, is celebrated as one of the most influential figures in the history of sculpture and architecture. Born in Naples, Italy, in 1598, Bernini's exceptional talent and creativity propelled him to become the leading artist of the Baroque era. In this blog post, we will explore the life and works of Gian Lorenzo Bernini, highlighting some of his most famous artworks and the significant contributions he made to the world of art and architecture.
Born into a family of sculptors, Bernini displayed remarkable artistic prowess from a young age. He received his initial training under his father, Pietro Bernini, a respected sculptor in Rome. Gian Lorenzo quickly gained recognition for his exceptional skill, attracting the attention of influential patrons and artists of the time. He embraced the grandeur and drama of the Baroque style, which would become synonymous with his works.
"Apollo and Daphne" (1622–1625):
One of Bernini's most iconic sculptures, "Apollo and Daphne," showcases his mastery in capturing movement and emotion in stone. Depicting the dramatic moment when the god Apollo pursues the nymph Daphne, the sculpture immortalises the instant when Daphne transforms into a laurel tree to escape Apollo's advances. Completed between 1622 and 1625, this masterpiece can be admired at the Galleria Borghese in Rome.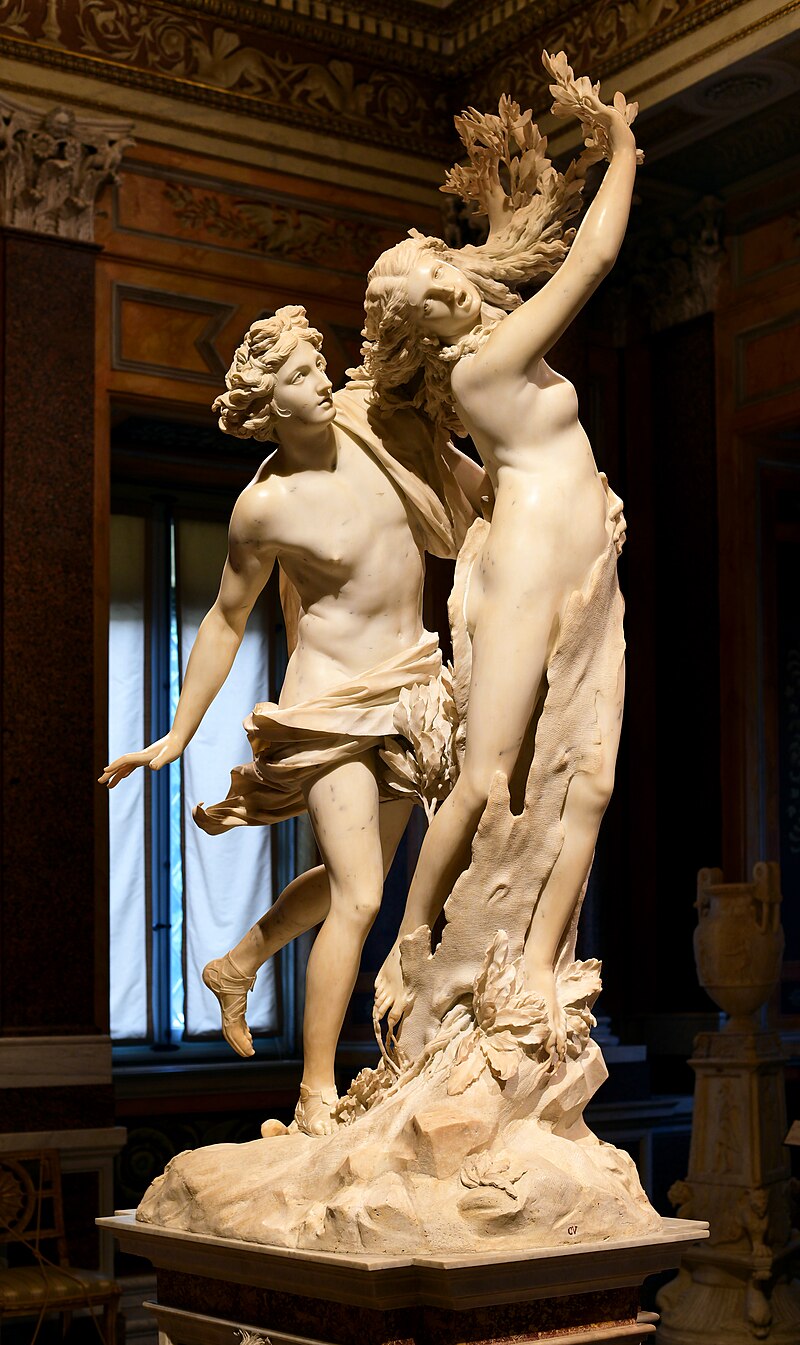 St. Peter's Baldachin (1624–1633):
As the chief architect of St. Peter's Basilica in Vatican City, Bernini created numerous awe-inspiring architectural elements within the grand church. Among his notable works is the St. Peter's Baldachin, a monumental bronze canopy that stands over the high altar. Completed between 1624 and 1633, this intricately designed structure serves as a visual focal point and symbolises the grandeur of the Catholic Church.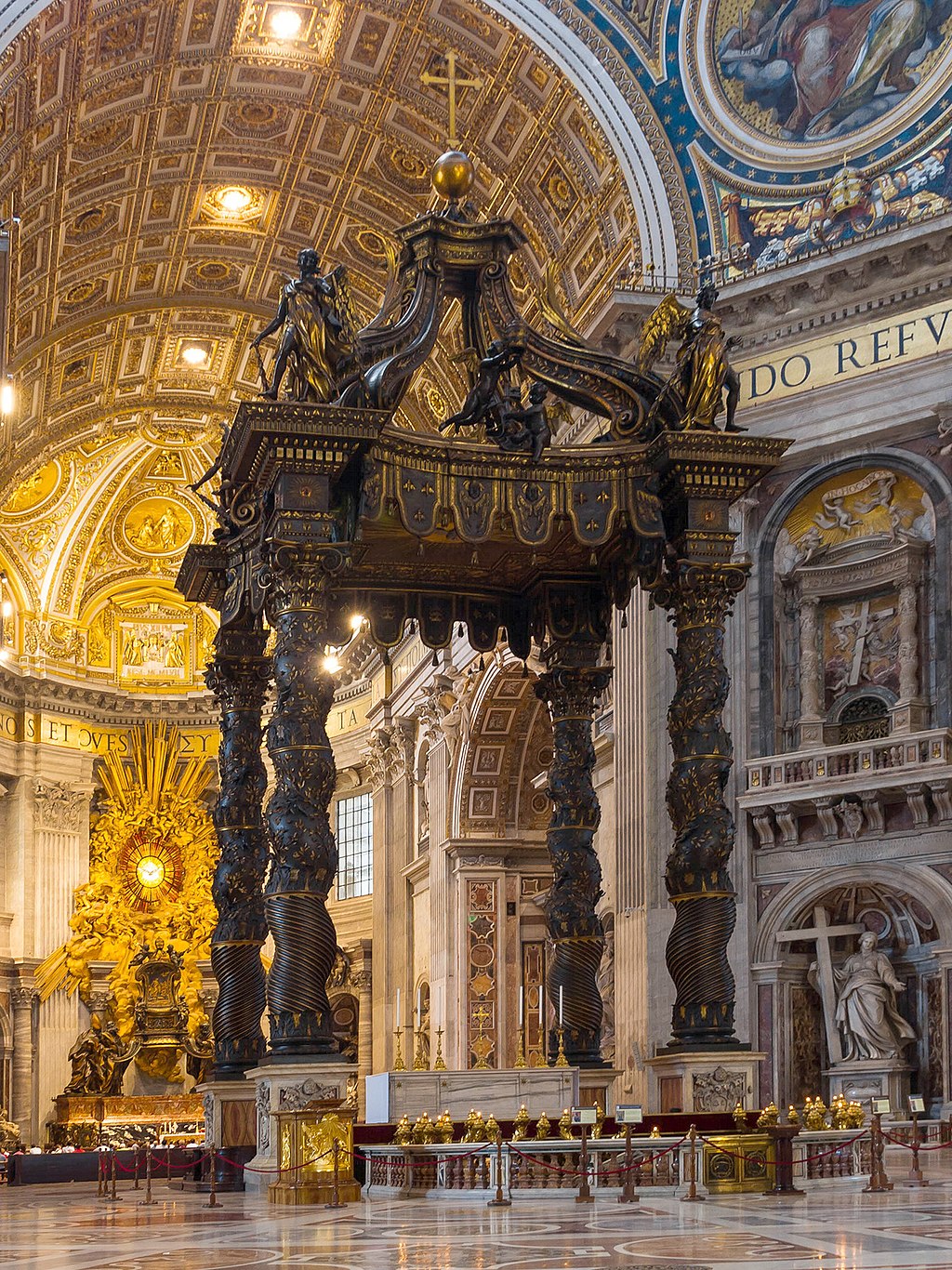 "Ecstasy of Saint Teresa" (1647–1652):
Located in the Cornaro Chapel of the Church of Santa Maria della Vittoria in Rome, Bernini's "Ecstasy of Saint Teresa" is a masterpiece of theatricality and spiritual intensity. The sculpture depicts the mystical experience of Saint Teresa of Ávila, capturing the moment when an angel pierces her heart with a divine arrow. Completed between 1647 and 1652, this work epitomises Bernini's ability to convey complex emotions through marble.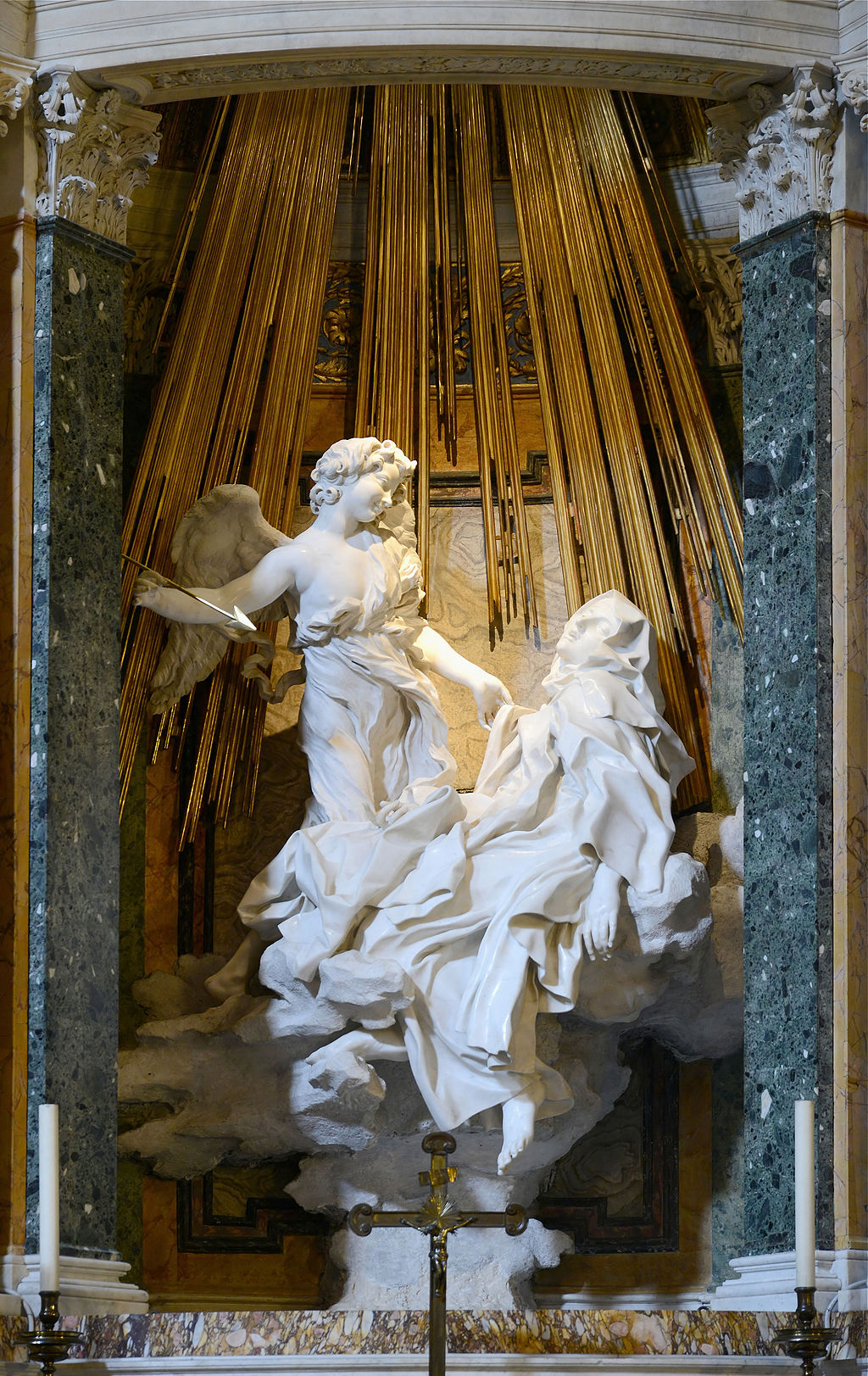 "Fountain of the Four Rivers" (1648–1651):
Situated in Rome's Piazza Navona, the Fountain of the Four Rivers is a monumental masterpiece that exemplifies Bernini's prowess as an architect and sculptor. The fountain symbolizes the four great rivers of the world, representing the continents of Europe, Africa, Asia, and the Americas. Completed between 1648 and 1651, this grand Baroque fountain remains an iconic landmark in the heart of Rome.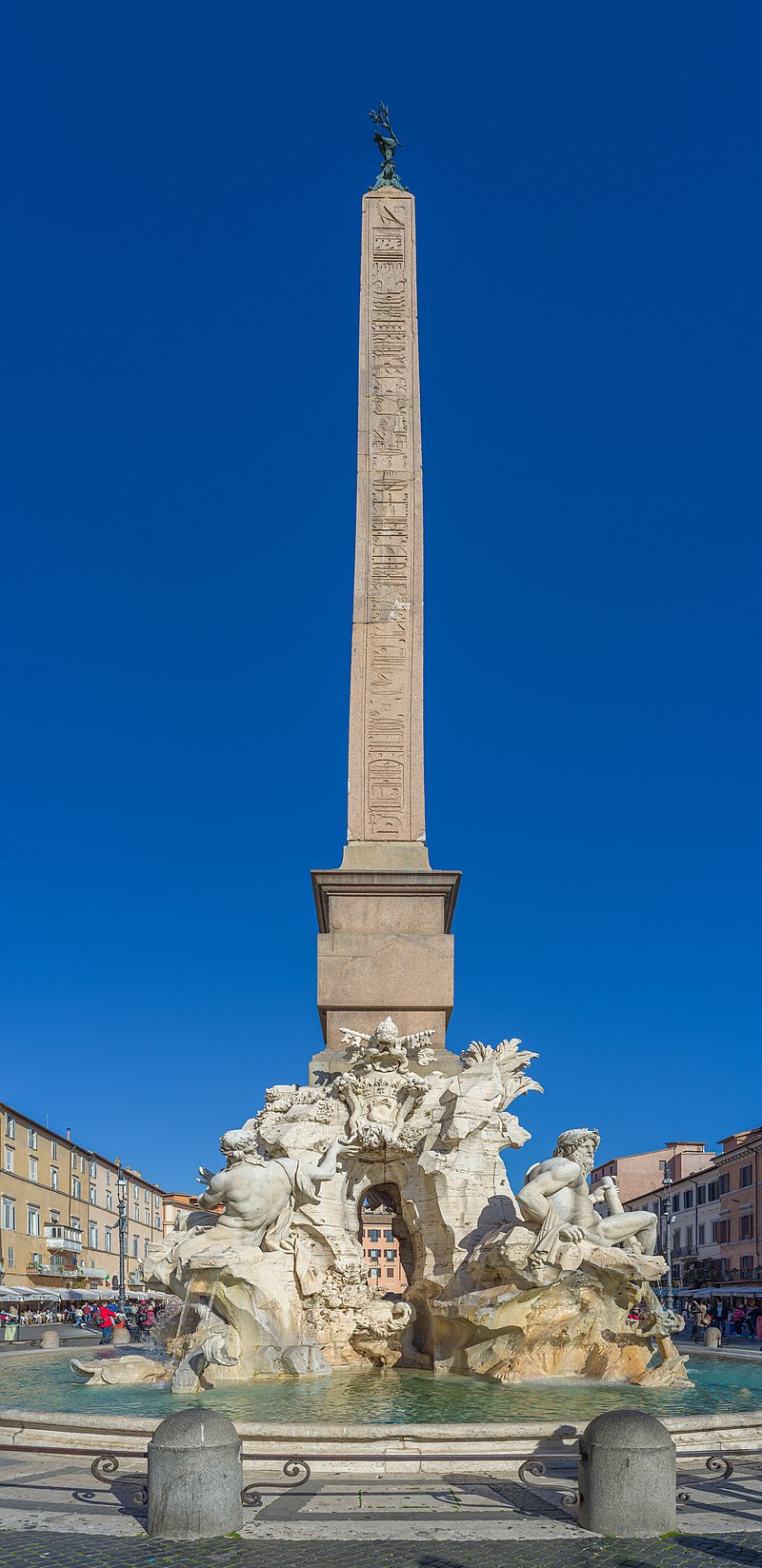 Gian Lorenzo Bernini's contributions to art and architecture were groundbreaking and continue to inspire generations of artists. His dynamic and emotionally charged sculptures, along with his architectural marvels, transformed the city of Rome and left an indelible mark on the Baroque style. Bernini's ability to infuse his works with a sense of movement, theatricality, and spirituality revolutionised the way art was experienced during his time.

Gian Lorenzo Bernini's artistic legacy as a master sculptor and architect of the Baroque era remains unparalleled. His ability to breathe life into marble and create grand architectural marvels solidifies his place in art history.
If you would like to receive a roundup of all of our blog posts once a week to keep you inspired in your inbox, why not sign up to our newsletter. You can access our sign up at the top of our page. If you are a London Art College student and you would like your artwork featured here, drop us a line at any time.