The London Art College competition is now closed. The entries are all in and you can see them on our website here – London Art College Competition 2023 Entries.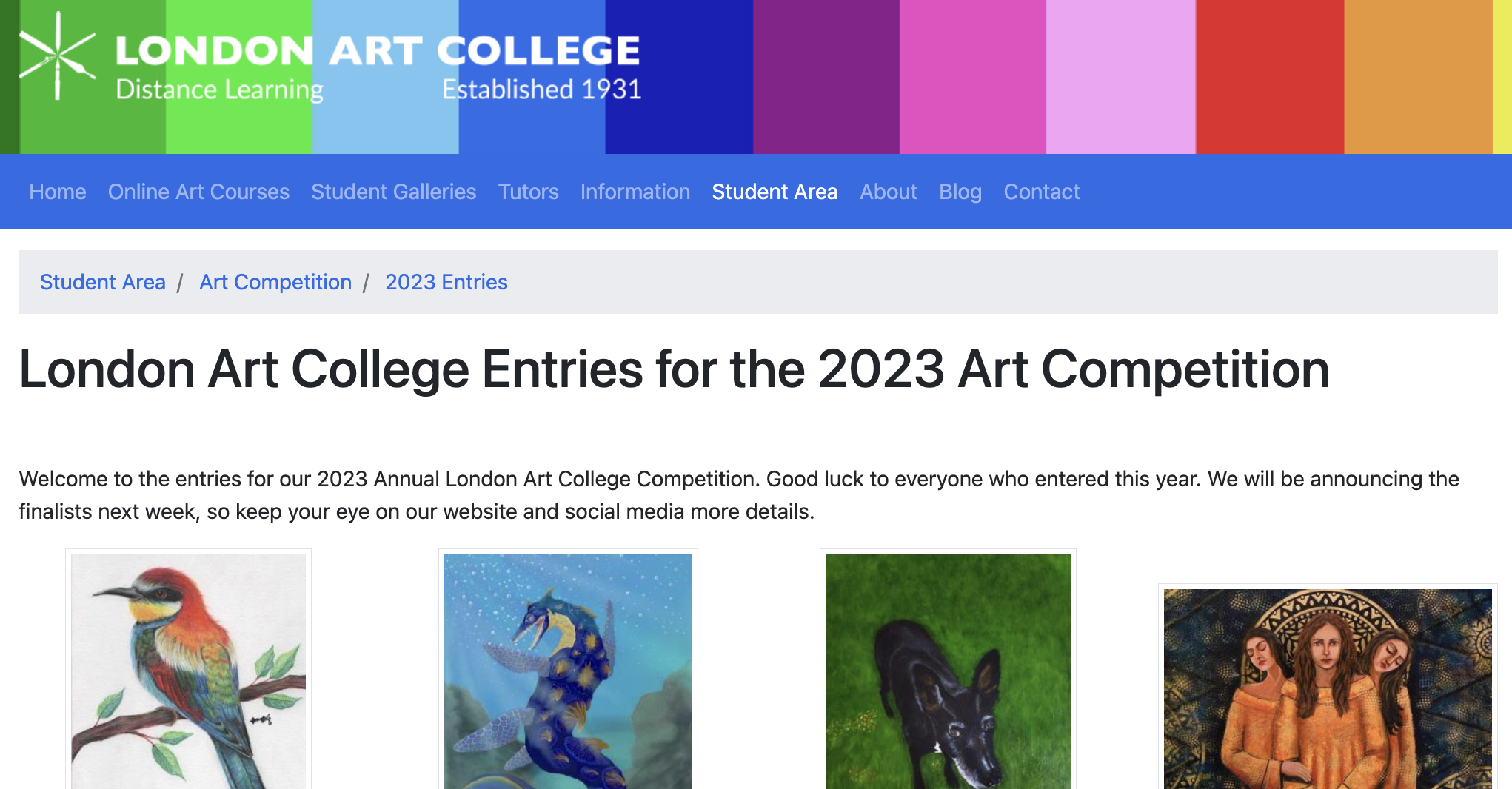 The finalists have also been chosen by our tutors and these have also been put online which you can see here …. London Art College Competition 2023 Finalists.
We would like to thank all of those students who entered and wish the ones who have made it to the finalists category, the best of luck! We will be announcing the winner and the runner up on, or just after the 23rd of October, so stay tuned!!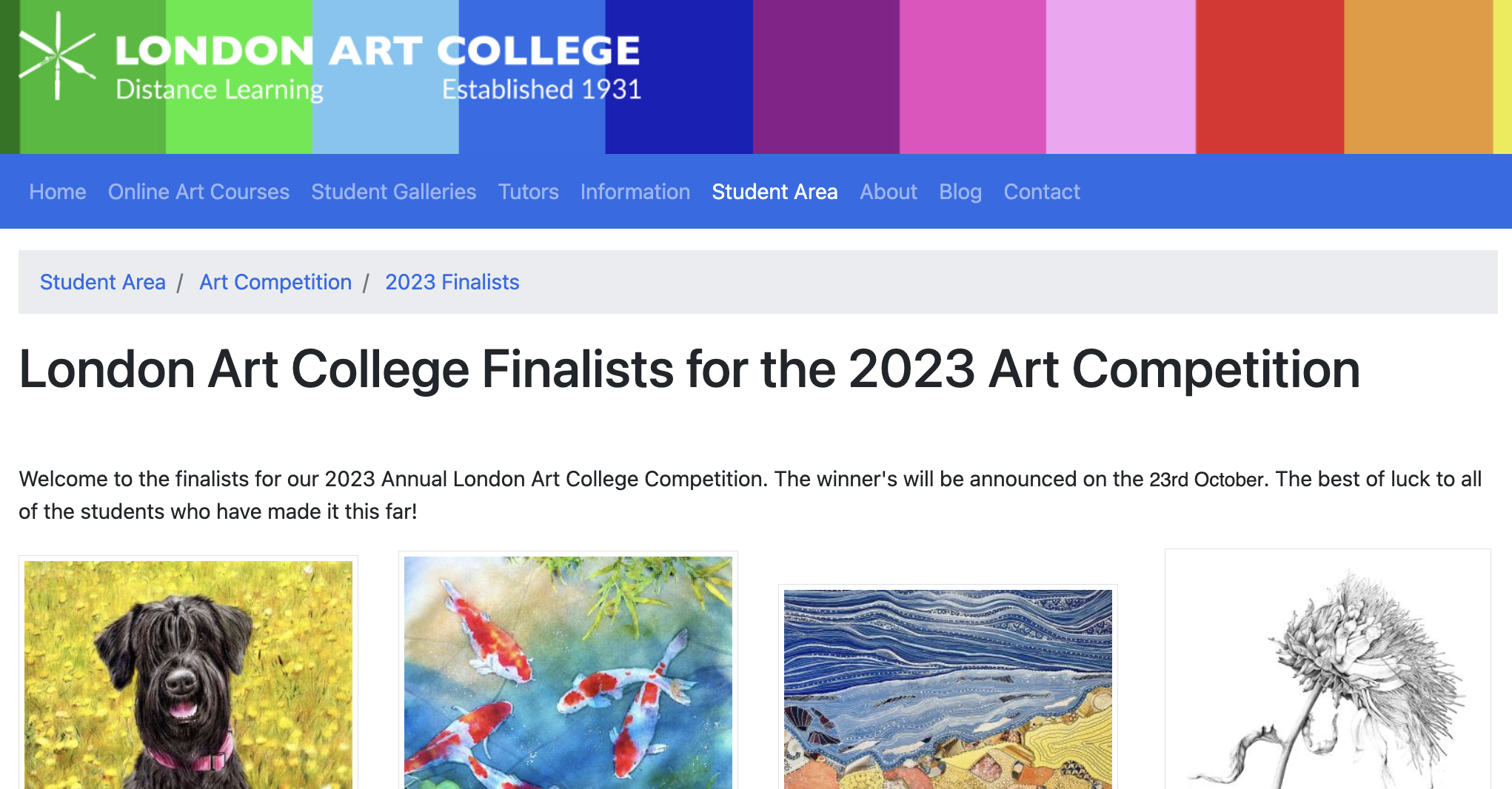 If you would like to receive a roundup of all of our blog posts once a week to keep you inspired in your inbox, why not sign up to our newsletter. You can access our sign up at the top of our page. If you are a London Art College student and you would like your artwork featured here, drop us a line at any time.