Welcome to our latest weekend art challenge where we set our students the task of creating artwork around the subject of frogs and toads.
We have received some superb pieces including our featured mage this week by London Art College student Nina Kottoor. Nina has created a collage along with pen and ink work to create her image and we absolutely love it. So creative! Only a small part of the artwork can be seen in our featured image so please do scroll to the bottom of the page to see it in full. Well done Nina on an excellent piece.
Student Kate Tollman painted this lovely image below called 'Hop to Work' where she used one of our copyright free images as the basis of her work. We always add in some artwork or photos into our blog challenges so that students can be inspired by them or use them as reference for their artwork. Kate has used Mixed media to transform our froggy into a hard working froggy, off to his daily job.
We love it when students think outside the box for their artwork and similar to Kate above, Catherine Thompson has done just that. Her pieces this week include a hand draw frog taking a dip in an actual plant pot of water, happy as can be. Scroll down to see Catherines artwork, all of her pieces are extremely creative and fun.
Finally we have to mention Nina's artwork of her froggy splashing in a pond. A lovely concept and very three dimensional and solid. Well done Nina!
Congrats to all of our students who took part this week. You have all done a superb job. We will have another challenge… although I have to say pretty tricky challenge tomorrow. Stay tuned to hear all about it!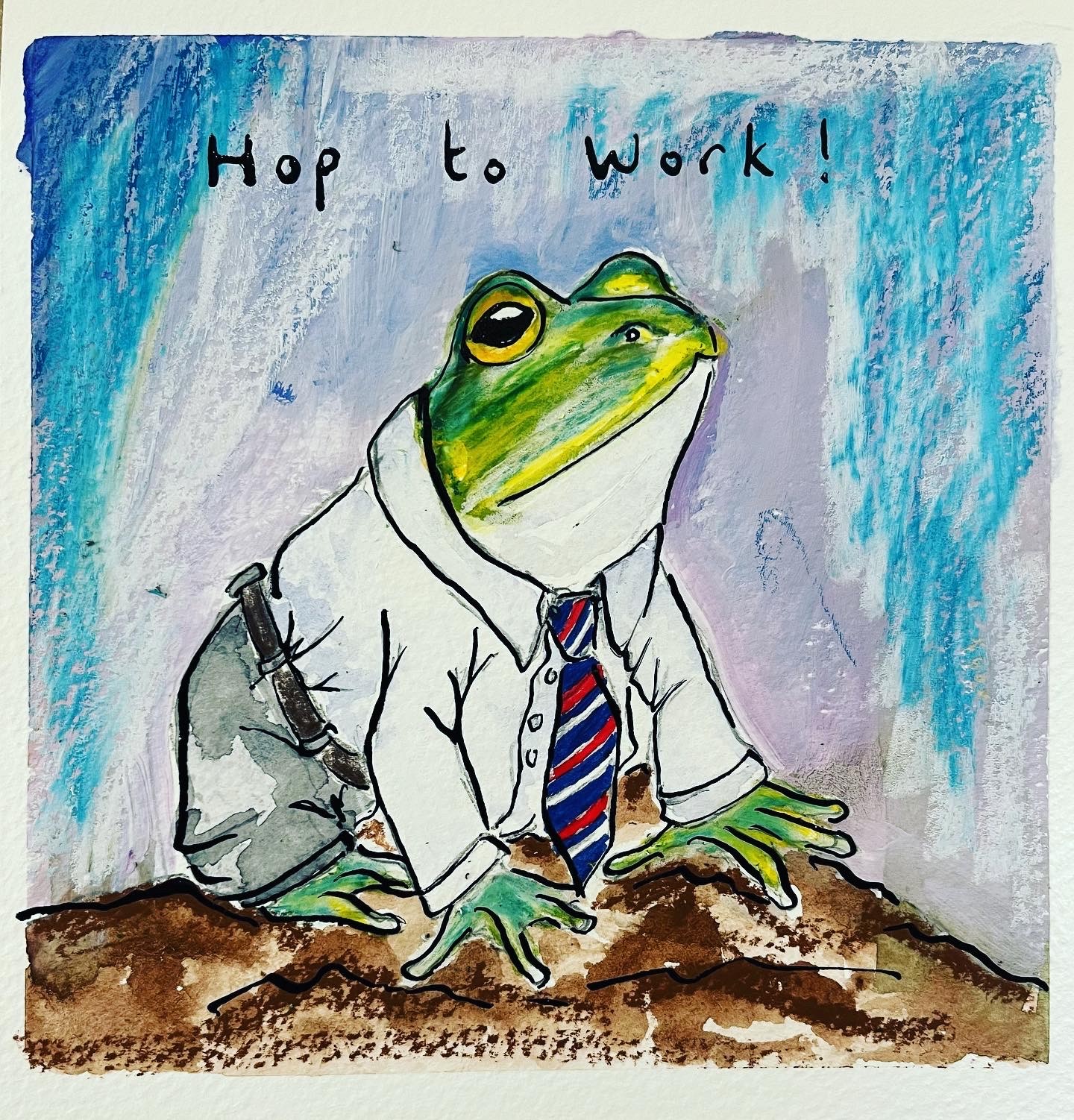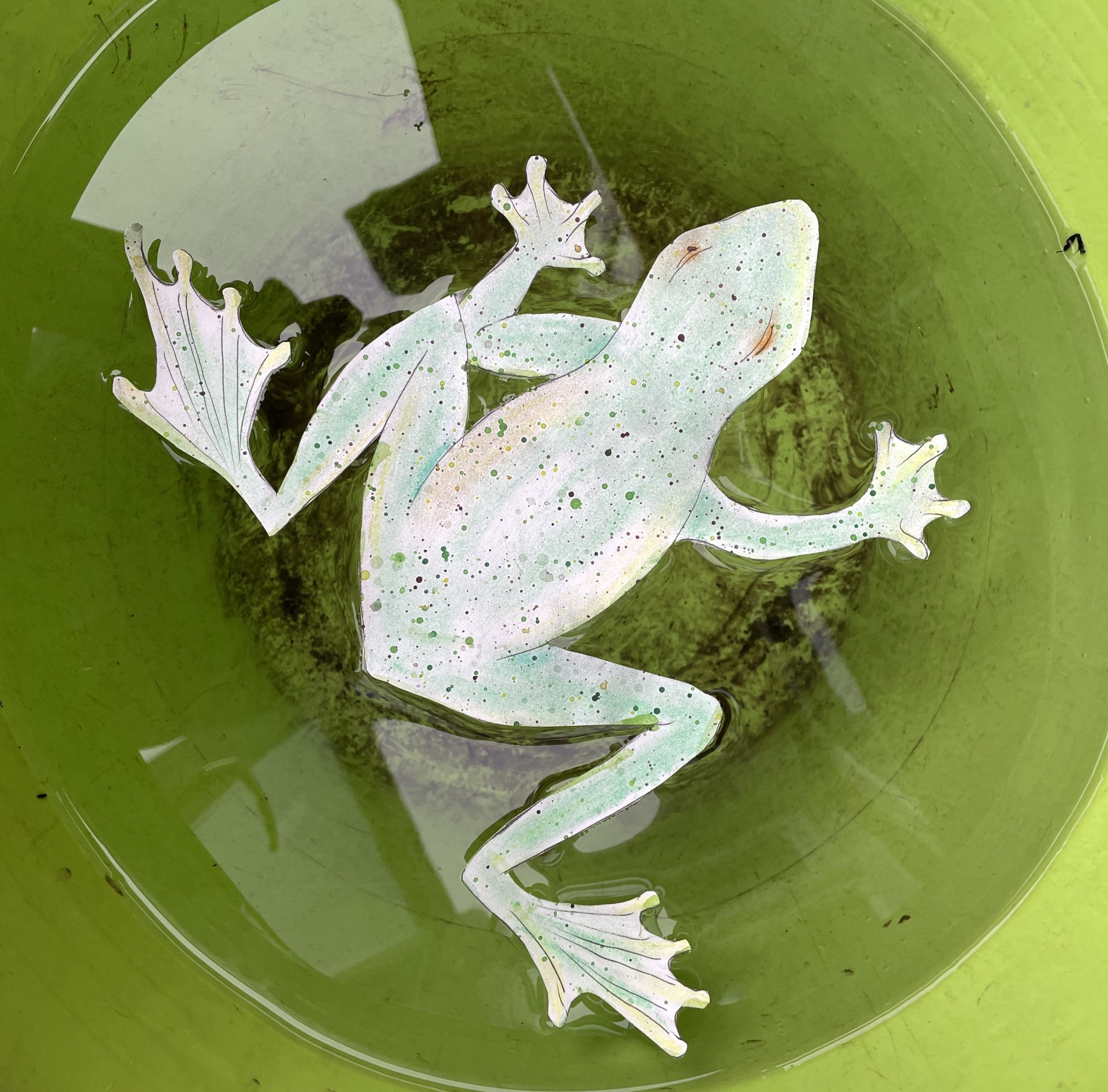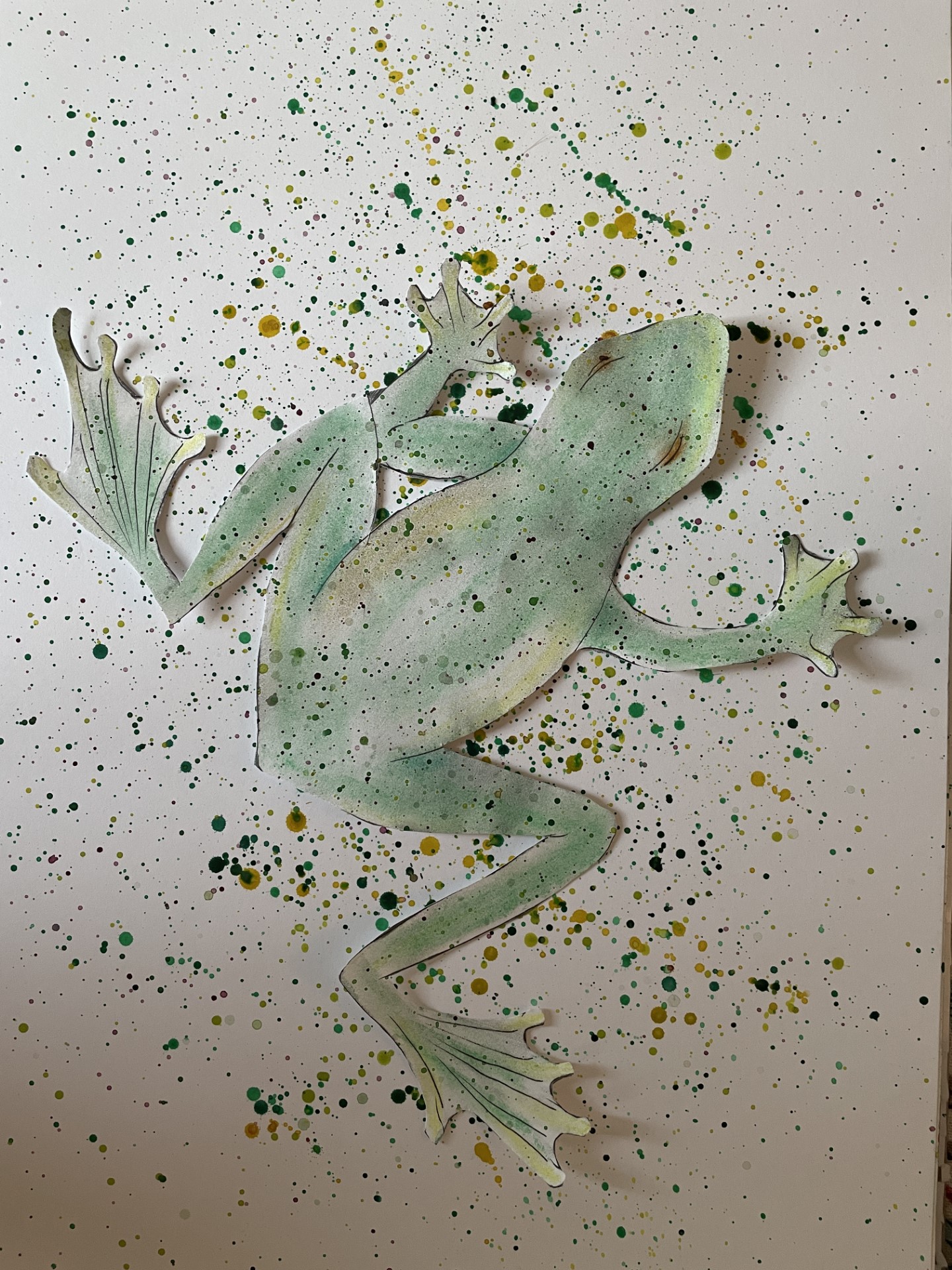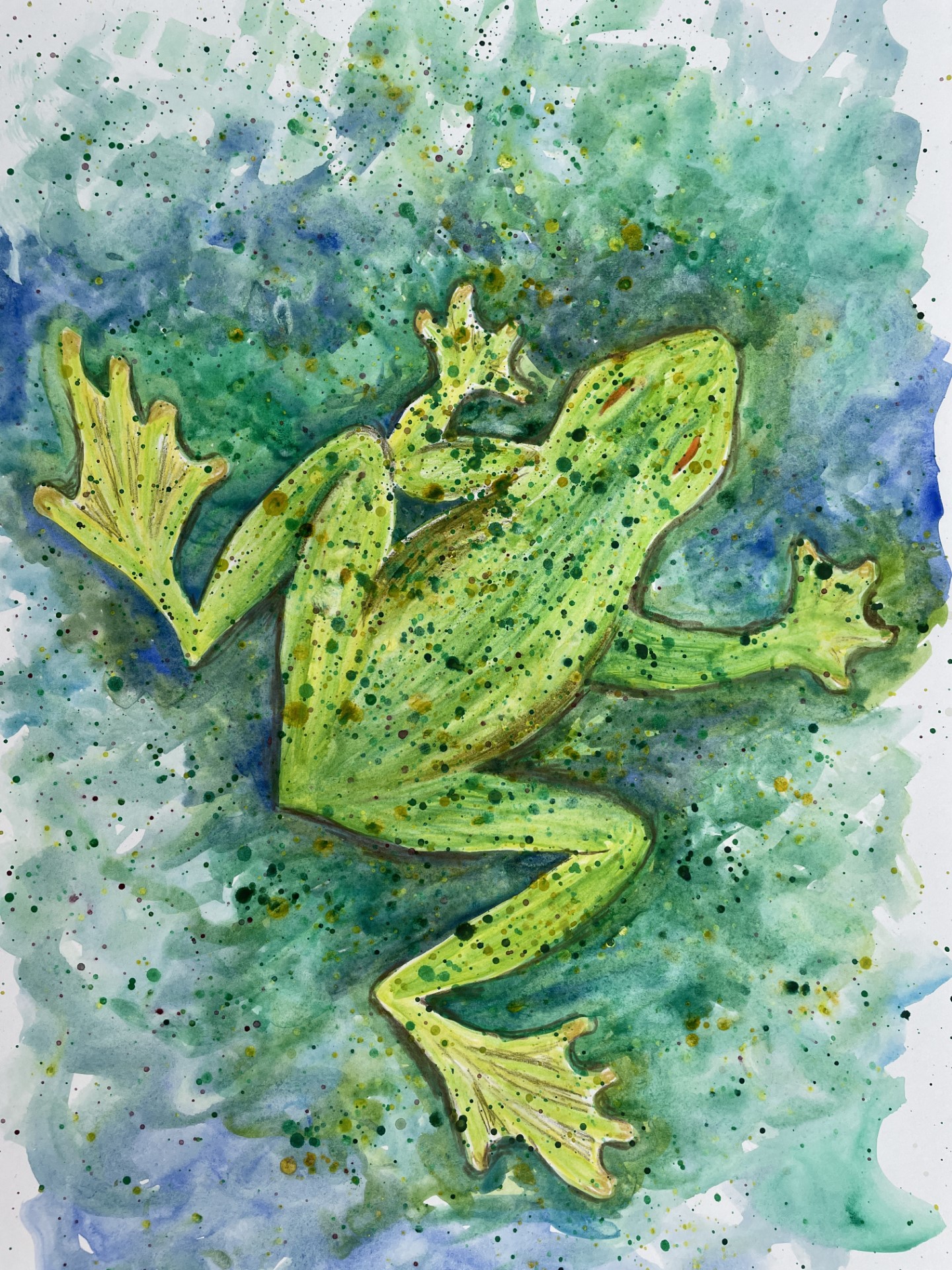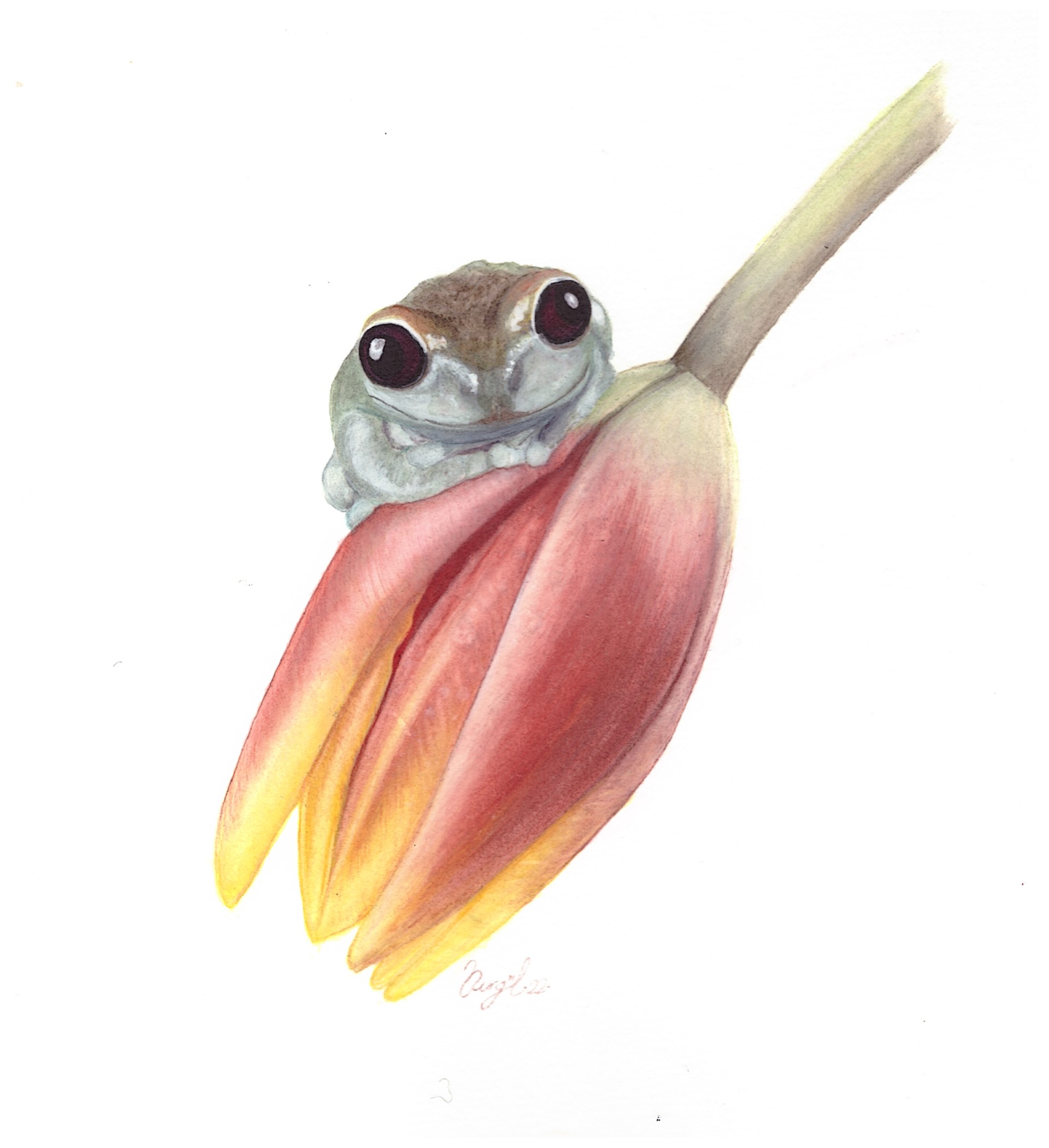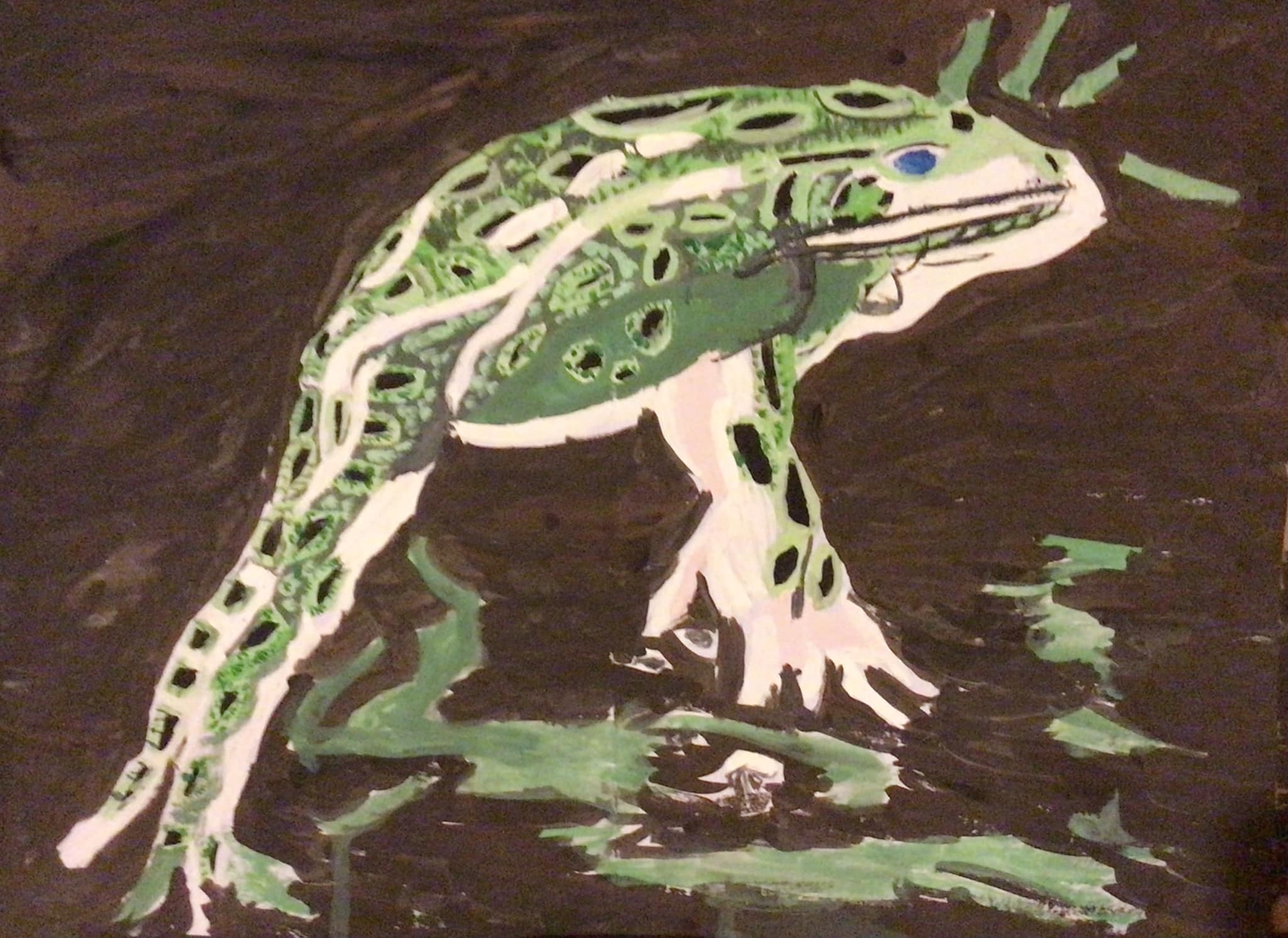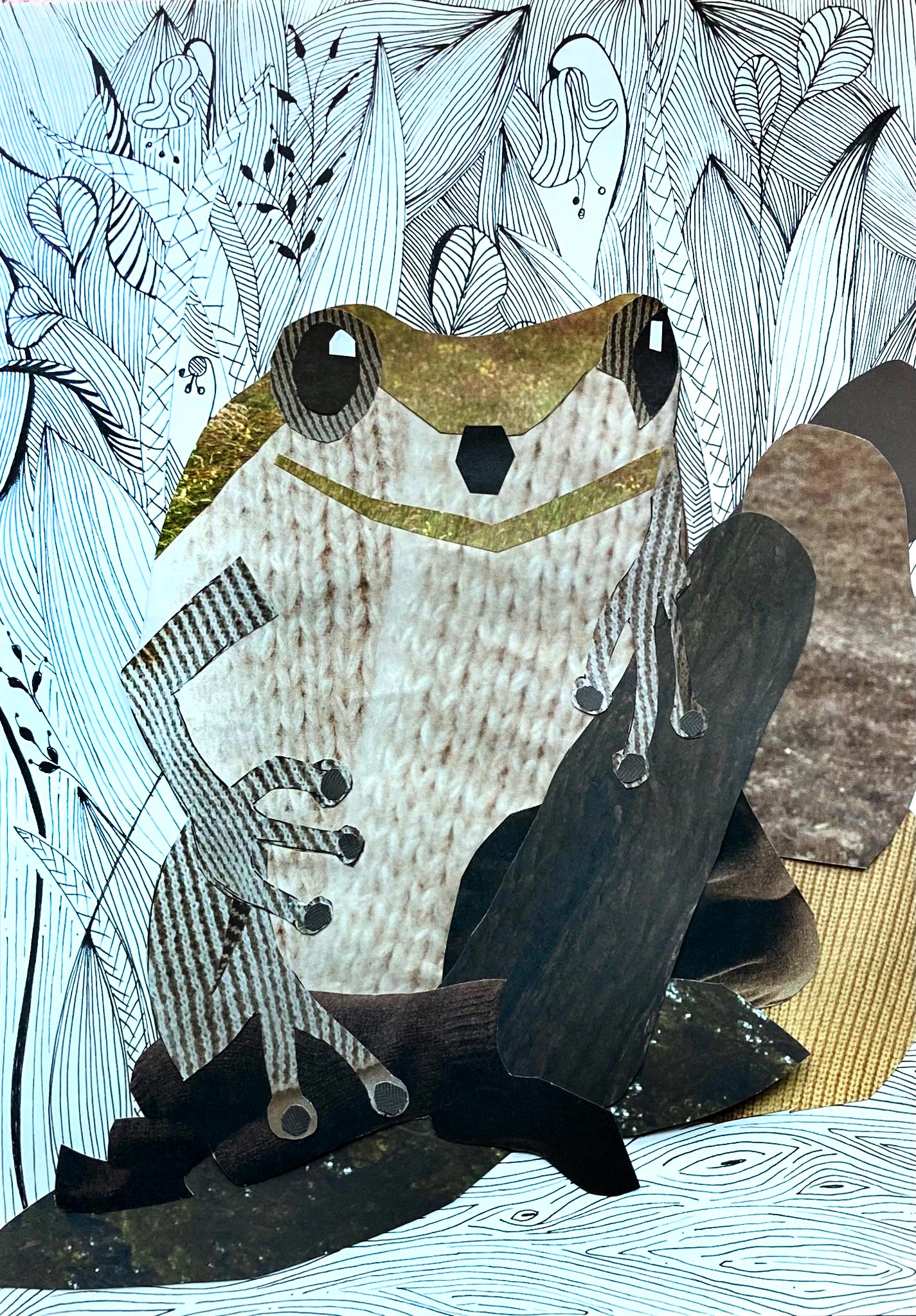 If you would like to receive a roundup of all of our blog posts once a week to keep you inspired in your inbox, why not sign up to our newsletter. You can access our sign up at the top of our page. If you are a London Art College student and you would like your artwork featured here, drop us a line at any time.