The London Art College's Graphic Design Diploma course, guided by tutor Heather Rooney, offers aspiring designers a platform to explore their artistic abilities and develop their skills. Today, we celebrate the achievements of student Jen Neame who has successfully completed the course.
Over the duration of the course, Jen explored new techniques and embraced various design principles. One of Jen Neame's standout designs is the captivating Moulin Rouge poster. This visually stunning piece showcases her ability to balance contrasting elements to create a striking composition. The use of a dark background with red accents evokes a sense of mystery and drama, perfectly complementing the theme of the poster. The white typography adds a touch of elegance and draws attention to the details. Notably, the three-dimensional glitter heart brings an element of theatrics, capturing the essence of the performance.
We hope that our readers enjoy viewing Jen's artwork and if you are also interested in enrolling on our Graphic Design Art course, visit our website for more details.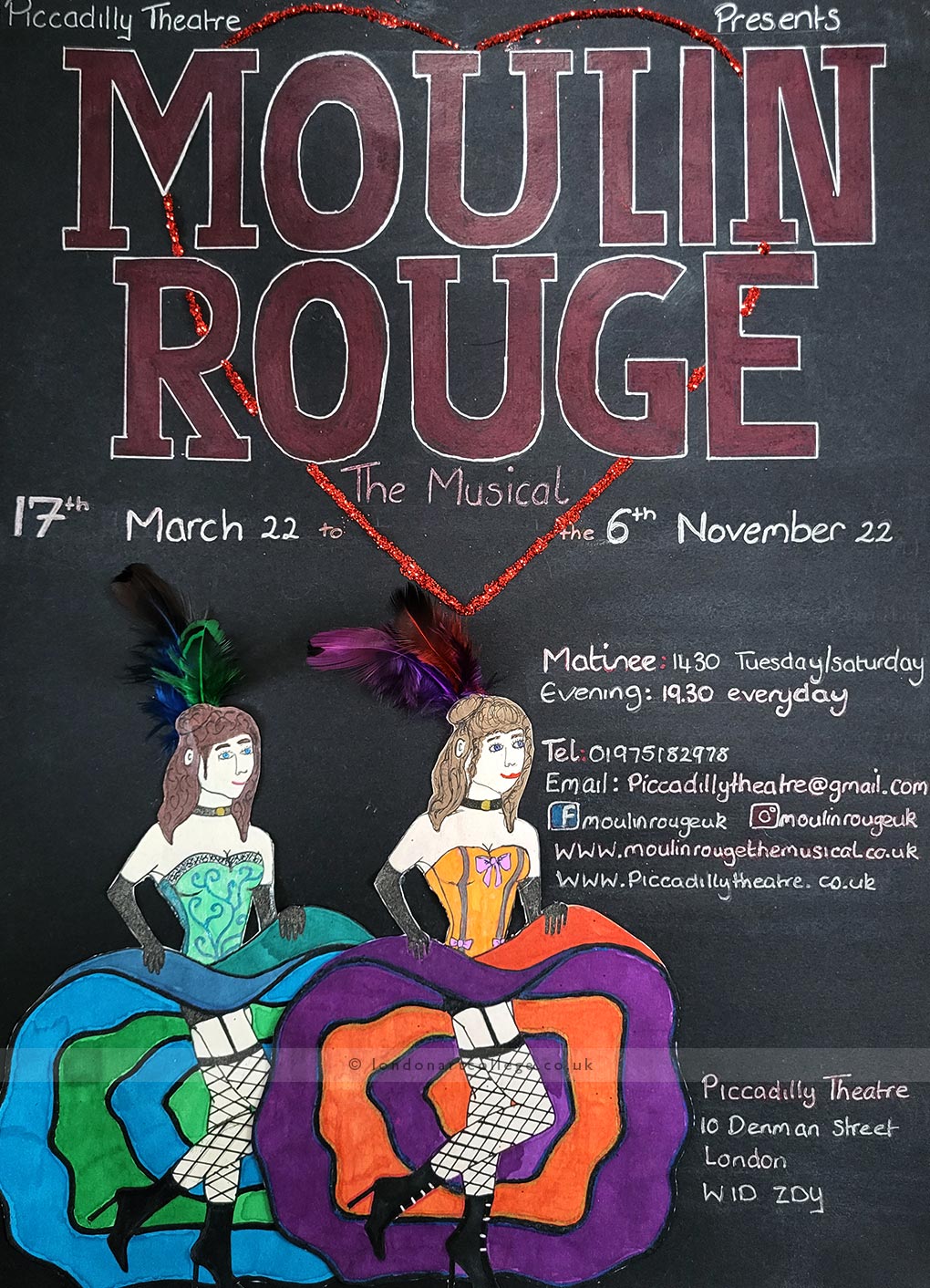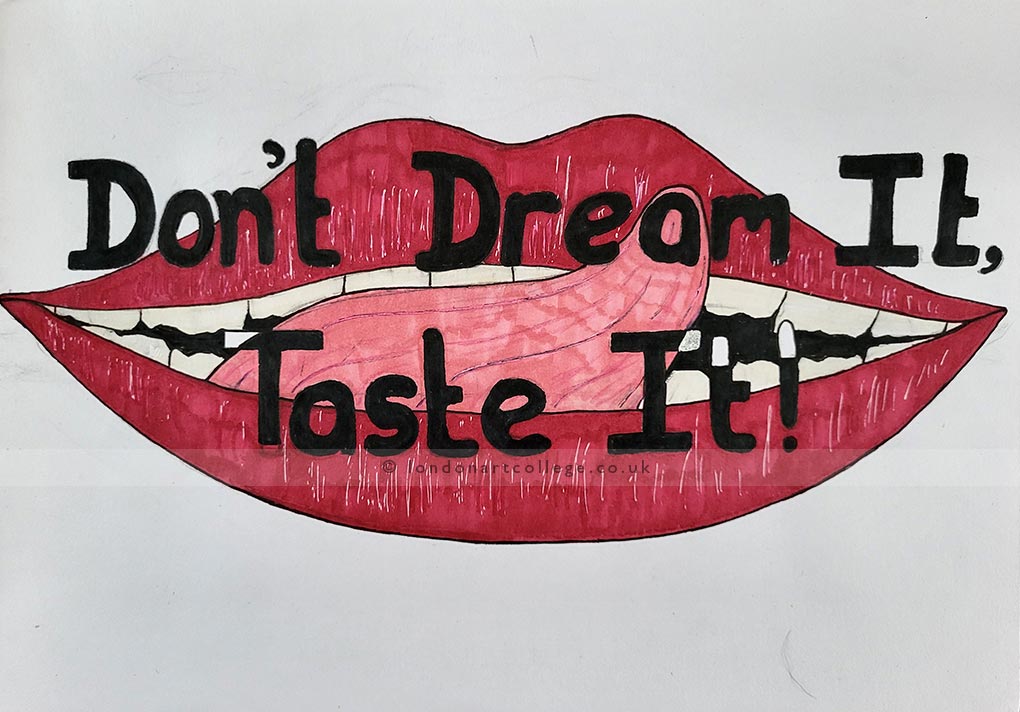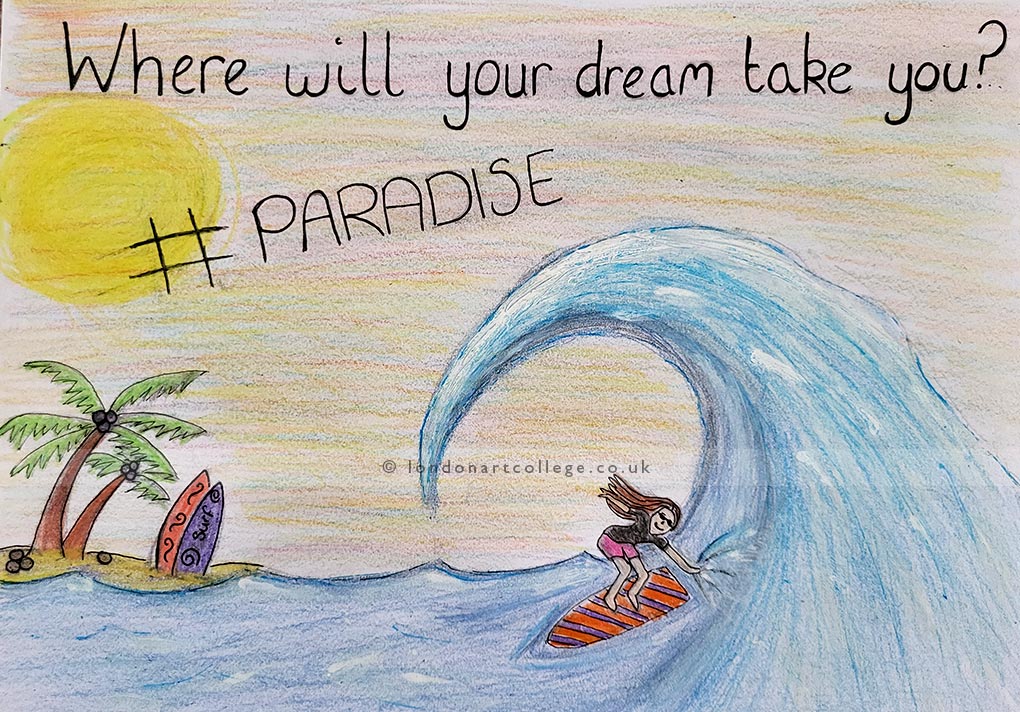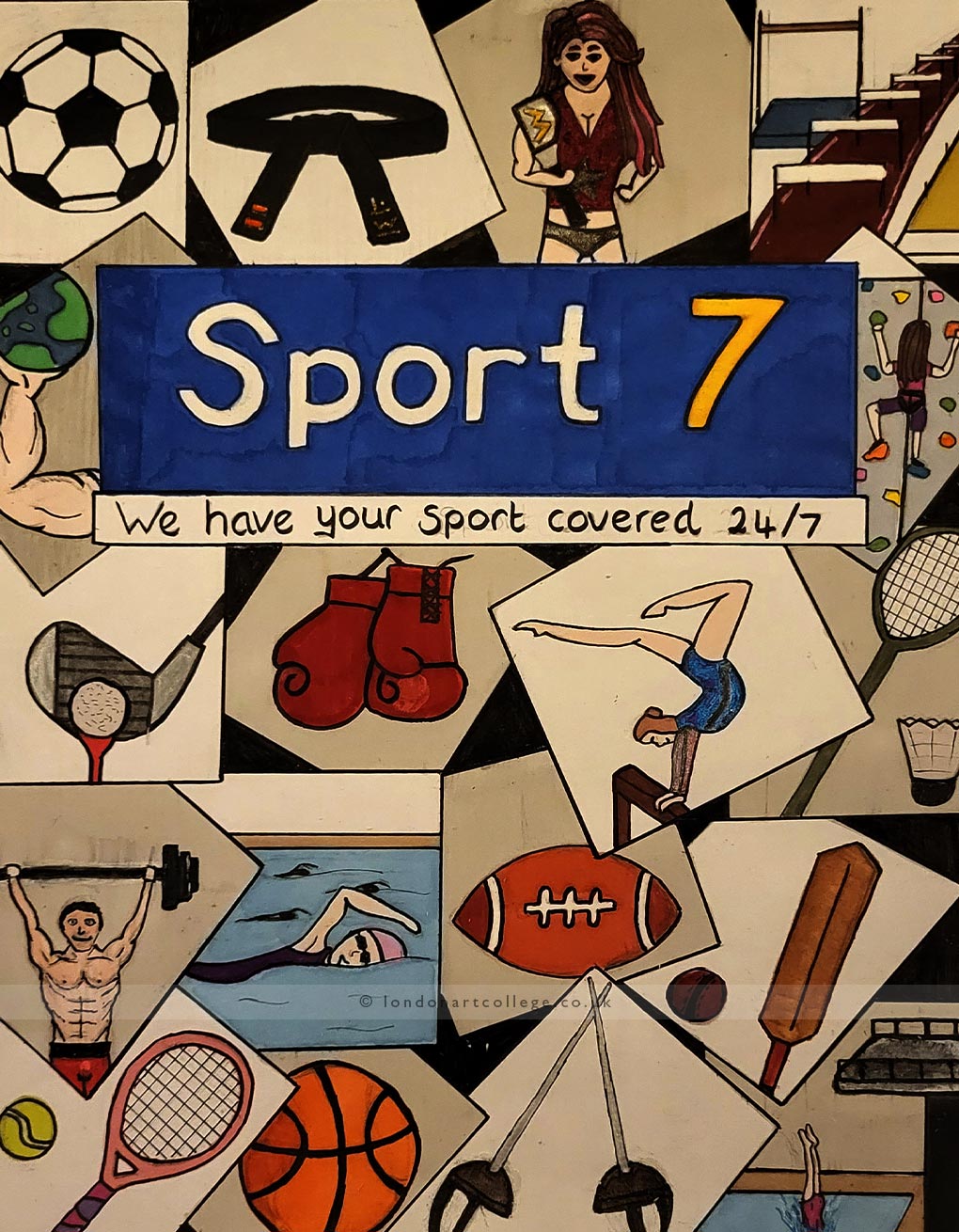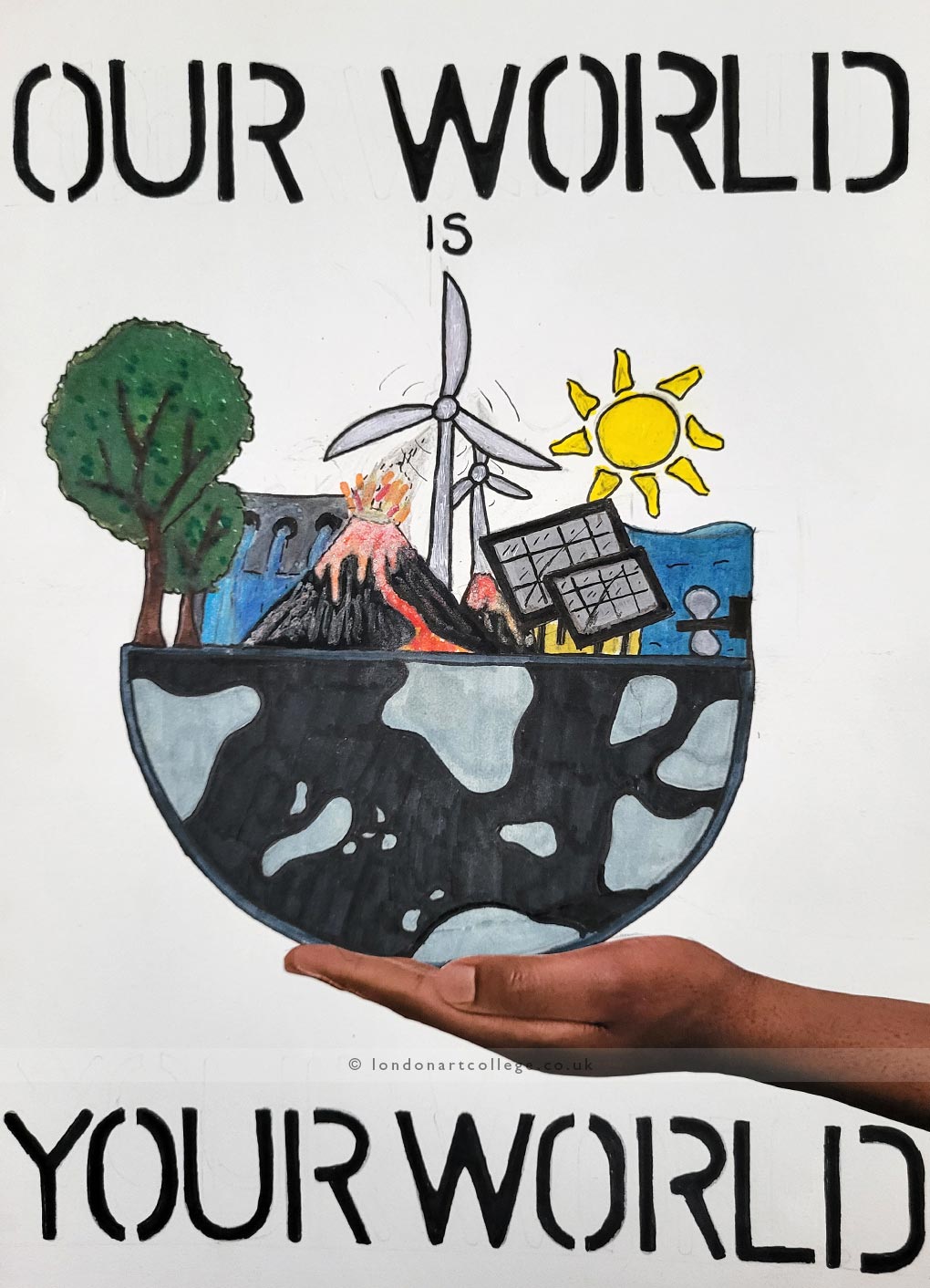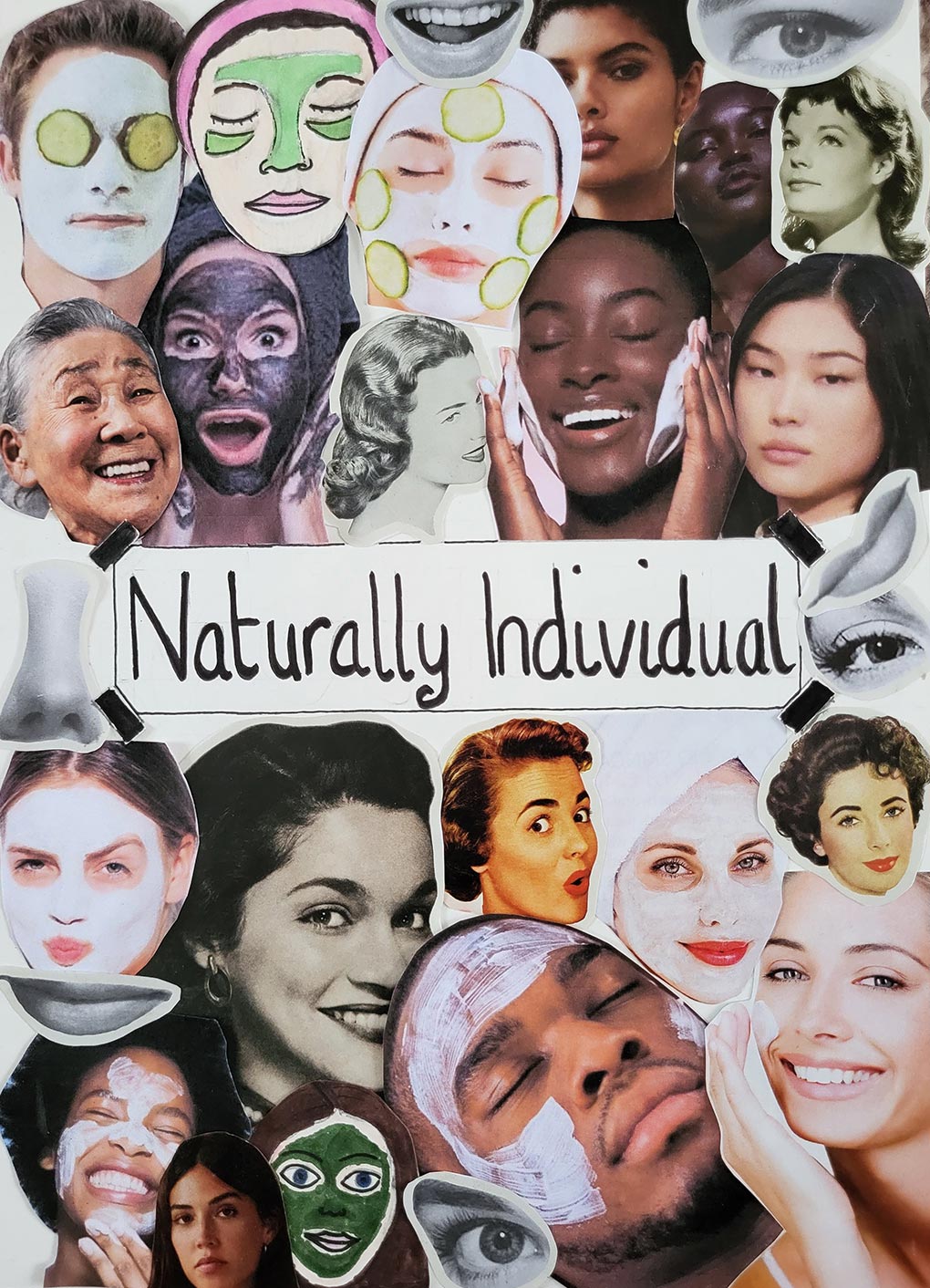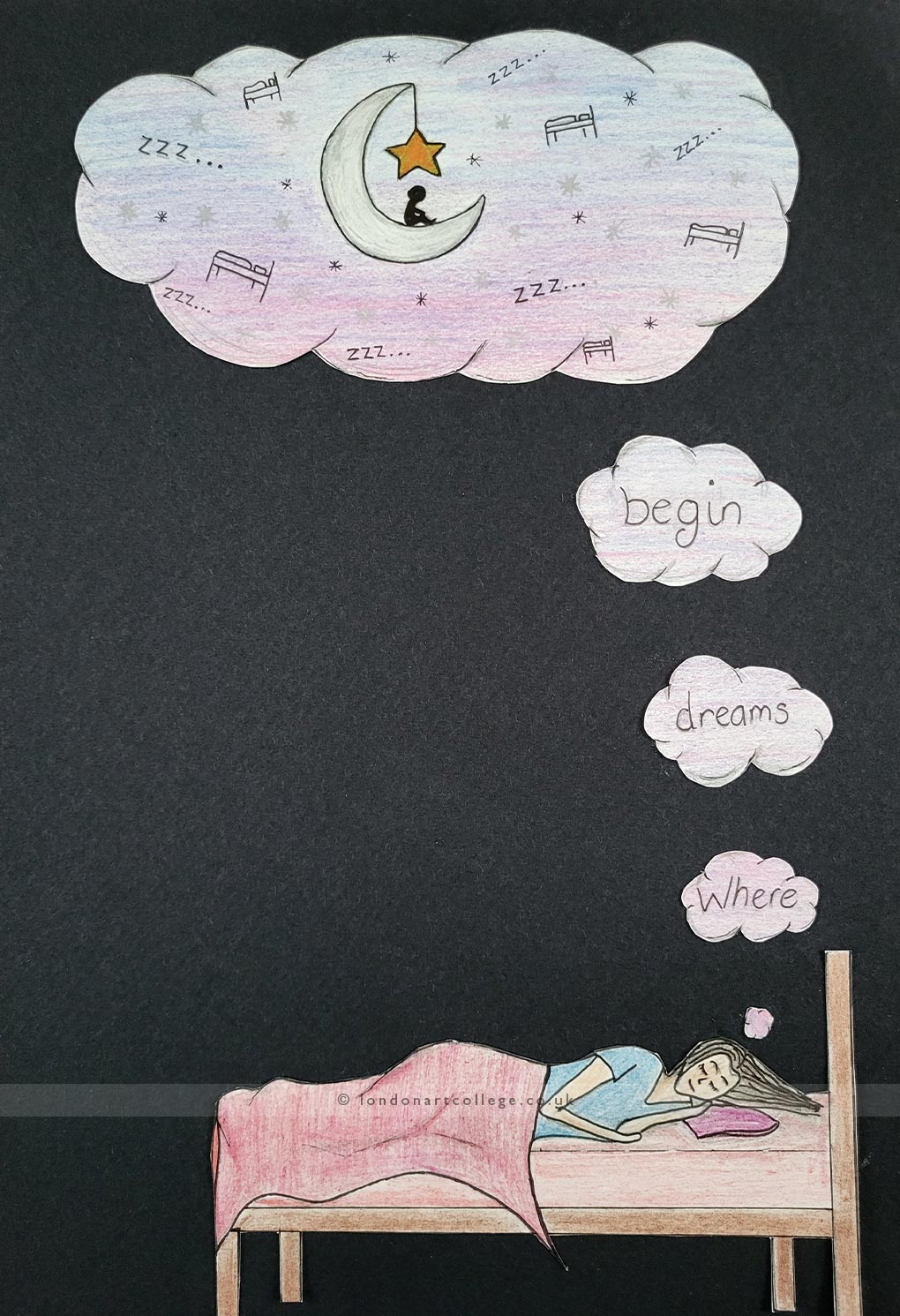 If you would like to receive a roundup of all of our blog posts once a week to keep you inspired in your inbox, why not sign up to our newsletter. You can access our sign up at the top of our page. If you are a London Art College student and you would like your artwork featured here, drop us a line at any time.