We have some beautiful artwork today by Coloured Pencil Course student Gill Barratt. We chose Gill's drawing of a glass jar with chestnuts as the featured image as it is simply stunning. Scroll down to see it in full.
If you would like to learn how to use coloured pencil – and learn to draw at the same time, hop on over to our website and read about our coloured pencil course. It's something that you can do while sitting at home comfortably with music or tv in the background, or while your children play. Enjoy learning in your home surroundings! Read about the course details here – Coloured Pencil Course >>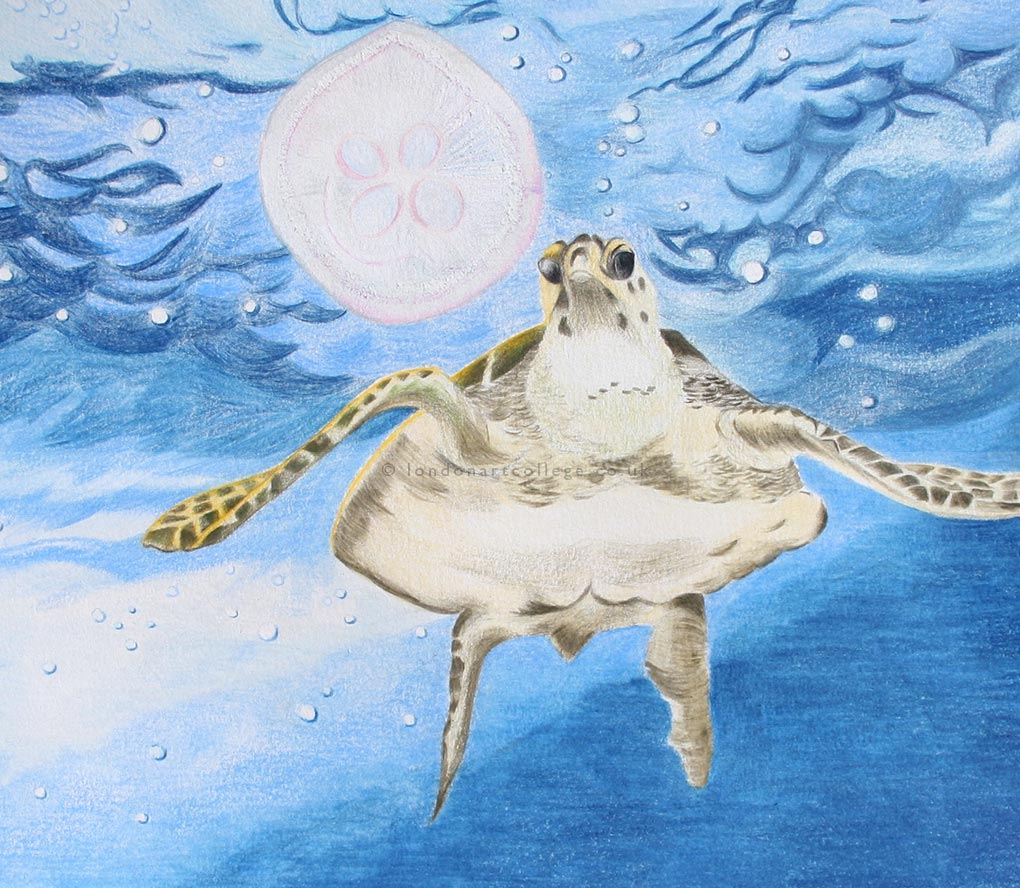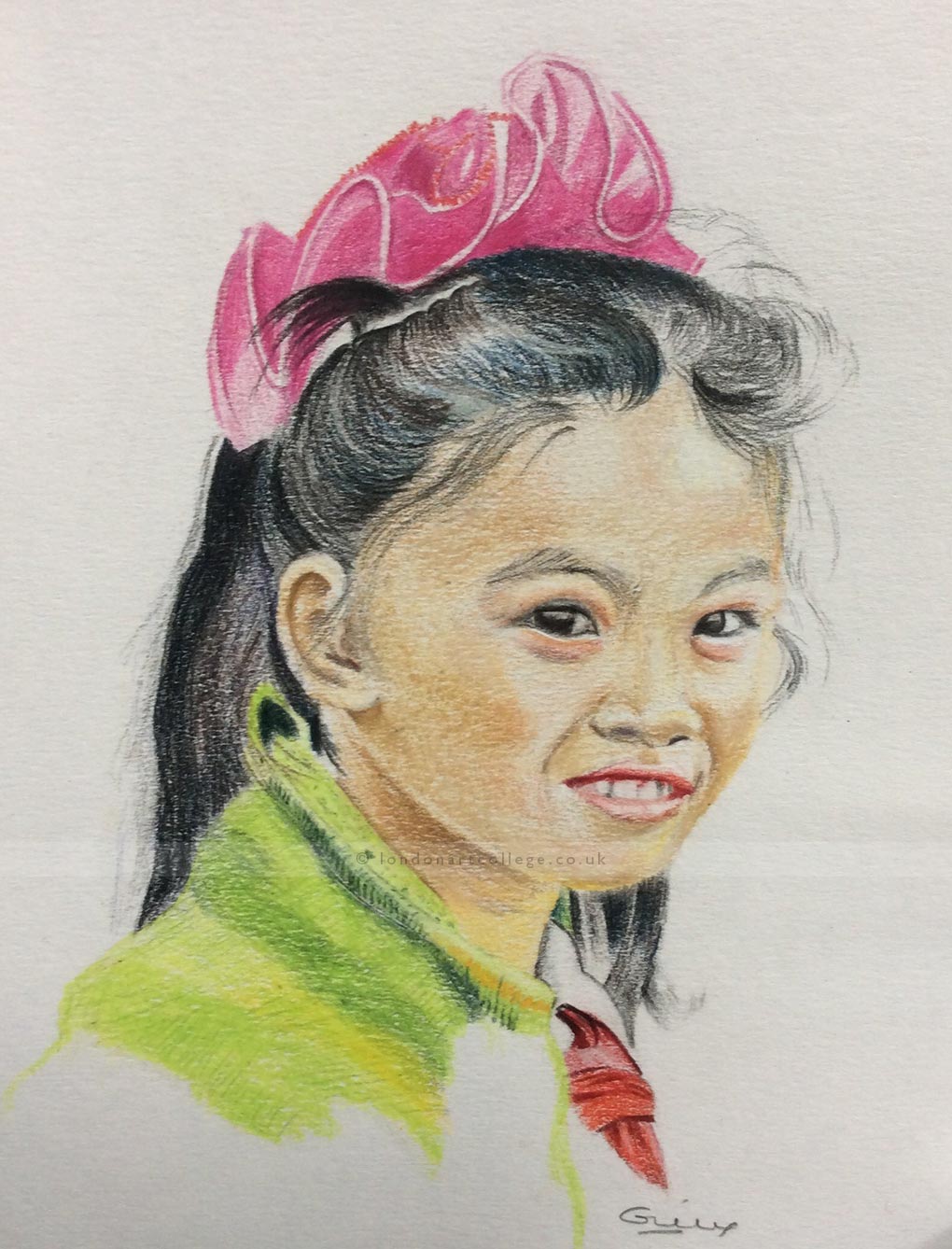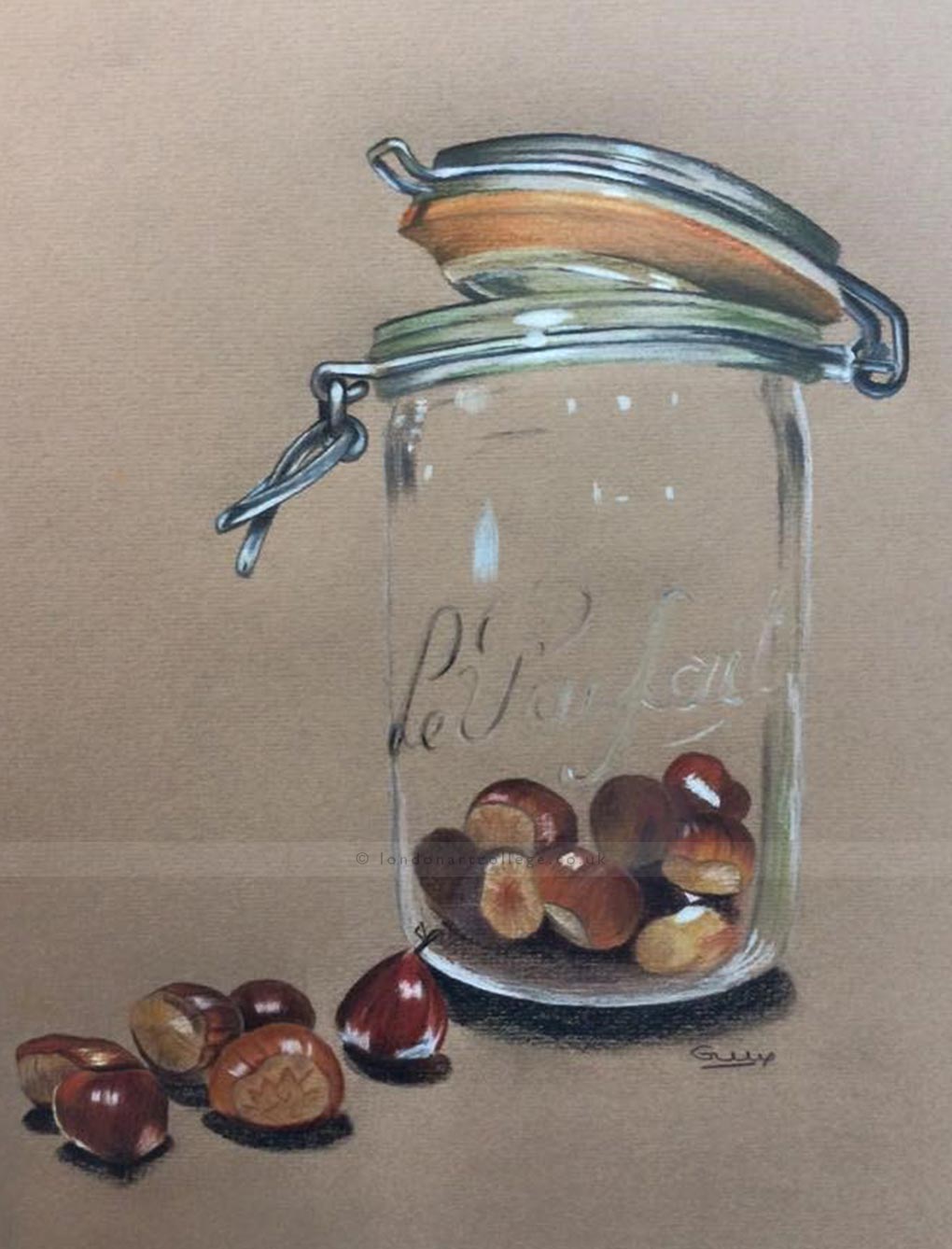 If you would like to receive a roundup of all of our blog posts once a week to keep you inspired in your inbox, why not sign up to our newsletter. You can access our sign up at the top of our page. If you are a London Art College student and you would like your artwork featured here, drop us a line at any time.