Sam Wright created the pastel painting of dogs Archie and Jenson for her final assignment on the Pet Portrait Diploma Course. Read Sam's introduction the painting below, along with seeing her preliminary design mockups in photoshop.
I asked my friends for photos of their dogs and picked Archie and Jensen. I was sent multiple photos of them together and separate. The best pictures of Archie (black) was of him separate but there were no matching photos of them both looking the same way / eyes in right way so I picked one of the photos of them together. 

I downloaded some free reference photos from pixabay for the background. I laid the photo on top to try the backgrounds. I also tried different positions with the photos such as diagonal to each other. I went with the same size as I like to draw big and doing diagonal would make them smaller and I was already drawing smaller then usual. 

I went with a pan pastel base as an experiment. It took ages and I was so worried about putting it on too thick and using up the tooth it was patchy and I then couldn't add all the colours I wanted and to blend. I did a loose background first as I needed the fur to overlap the background. I wanted the photo background to be an inspiration not an exact copy as I wanted it to be more blurry and merged. I used a mix of polychromos and luminance pencils and one pablo. 

I think I am finding my style a bit more and seem to like having the beneath colours a bit more predominant and colourful, such as the blues in the black furs. I am hoping this will evolve. 

Overall though I am pretty pleased with how it looks. I was nervous about doing a black dog as not done one before.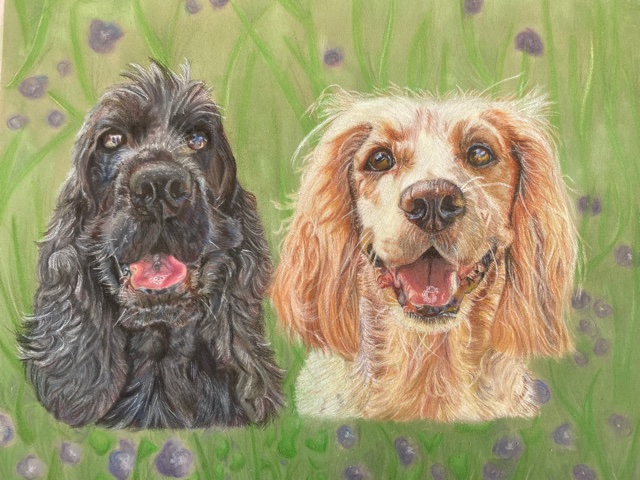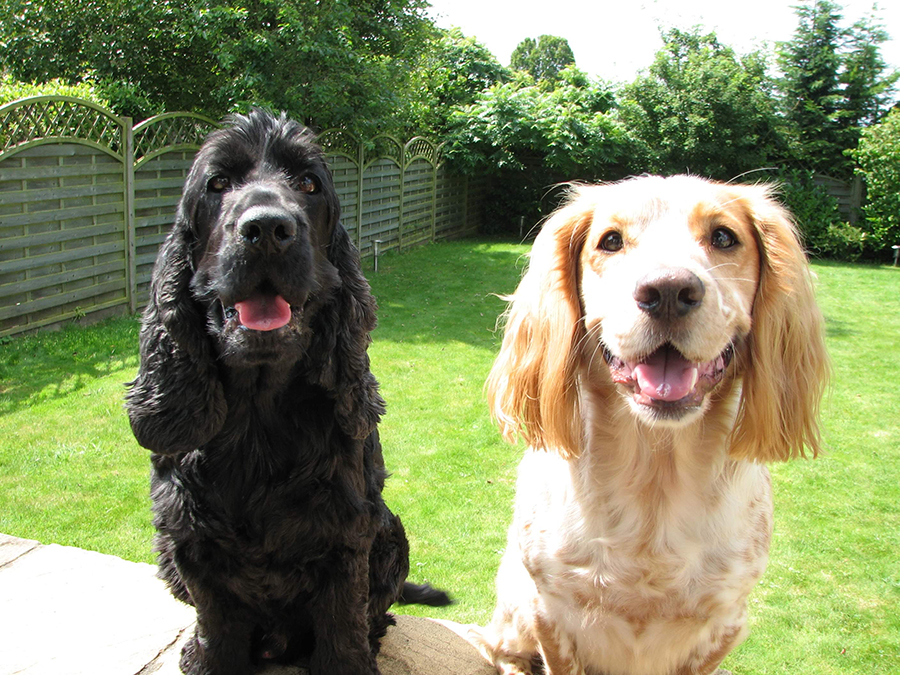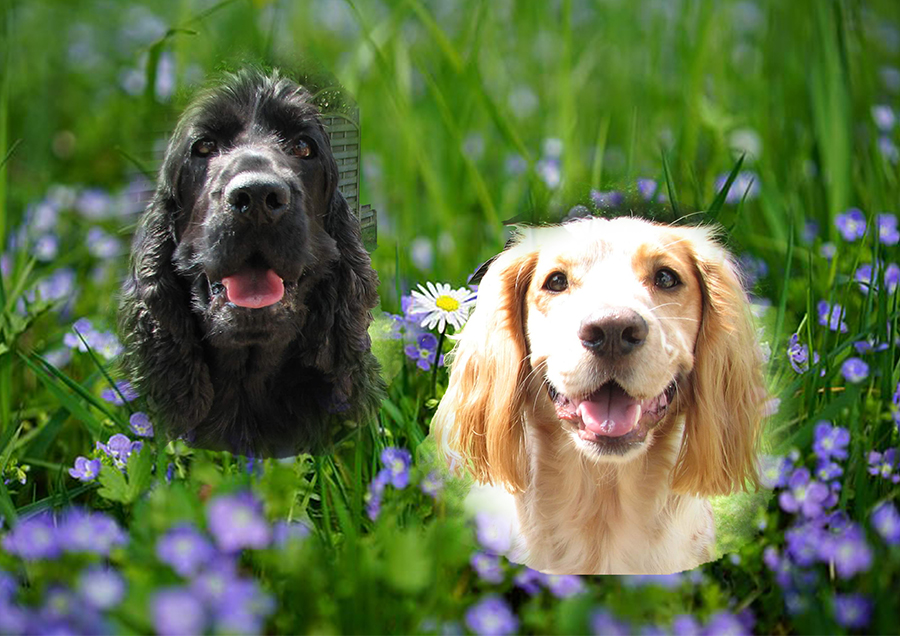 If you would like to receive a roundup of all of our blog posts once a week to keep you inspired in your inbox, why not sign up to our newsletter. You can access our sign up at the top of our page. If you are a London Art College student and you would like your artwork featured here, drop us a line at any time.