This piece was one of the illustrations I produced for an early assignment in the Illustration course and is an illustration of a short poem by Lucy Maud Montgomery. This was the final illustration of the set and the poem told a story with very clear scenes so I tried to capture that graphically in a comic strip-style piece.

The assignment had to be done in black and white but I enjoyed that a limited colour palette made me focus on the light and dark on the page, and the shape and positioning of the panels. I haven't spent much time drawing buildings before so it was a good opportunity to practise!

I had a lot of fun doing this piece and really enjoyed the chance to develop the graphic representation of the poem. I'm looking forward to the sequential assignment in the course where I will have another opportunity to develop these techniques further.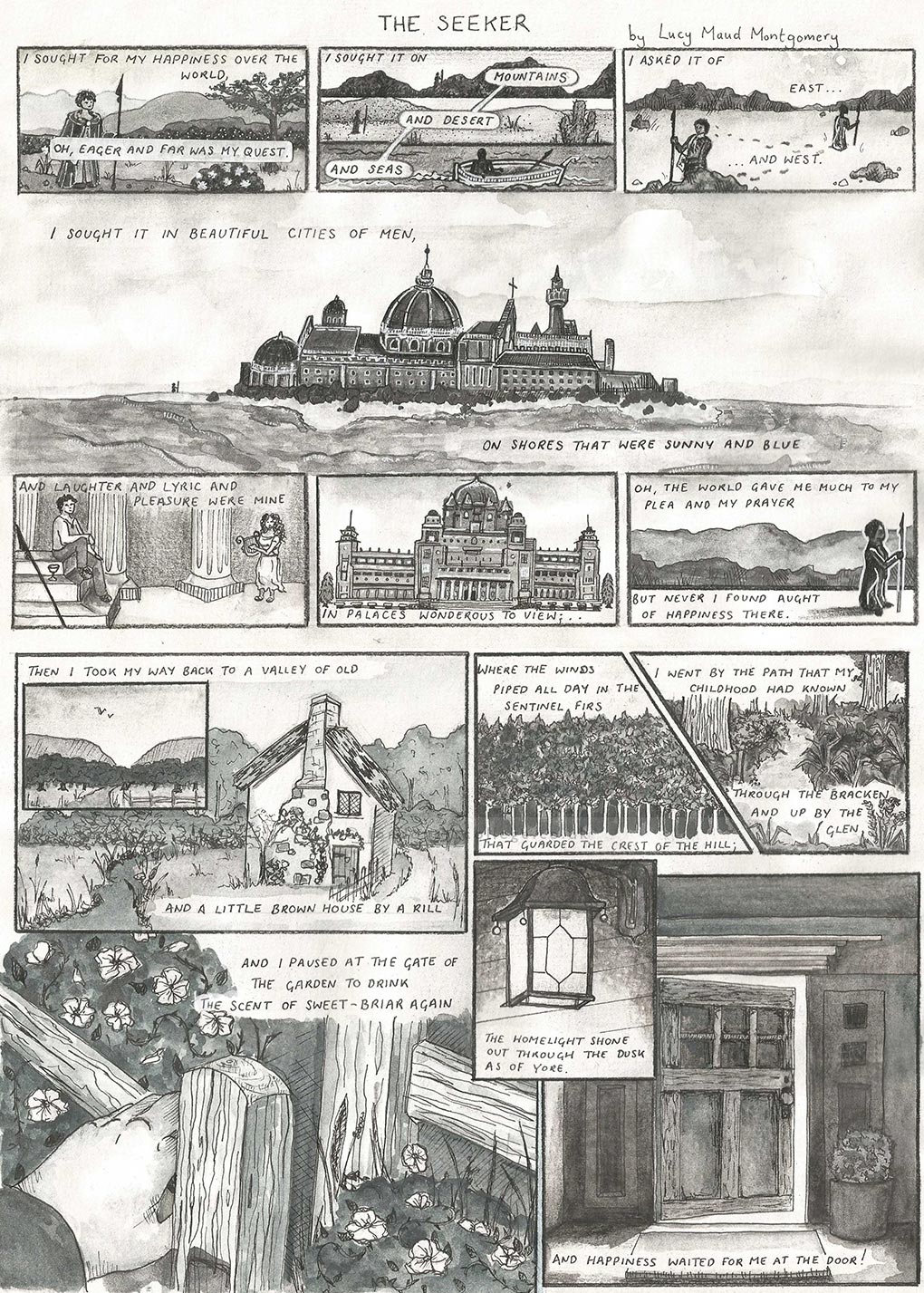 If you would like to receive a roundup of all of our blog posts once a week to keep you inspired in your inbox, why not sign up to our newsletter. You can access our sign up at the top of our page. If you are a London Art College student and you would like your artwork featured here, drop us a line at any time.