It was amazing to have chosen the Beginner's Painting Course. I would like to thank my teacher Monika Cilmi. I had been drawing almost all my life and did lettering for a while, but somehow wanted to dive into painting, too. Especially to combine lettering with watercolour.

Blue landscape – The exercise was to paint a landscape only in blue colour. Although the original picture of the beautiful Alhambra in Granada/Spain was in brown and green shades, I thought it might fit well to this motif, too. First I made rather detailed drawings. During the work I realised that maybe it would be better to chose a loose style and to reduce it to the main shapes.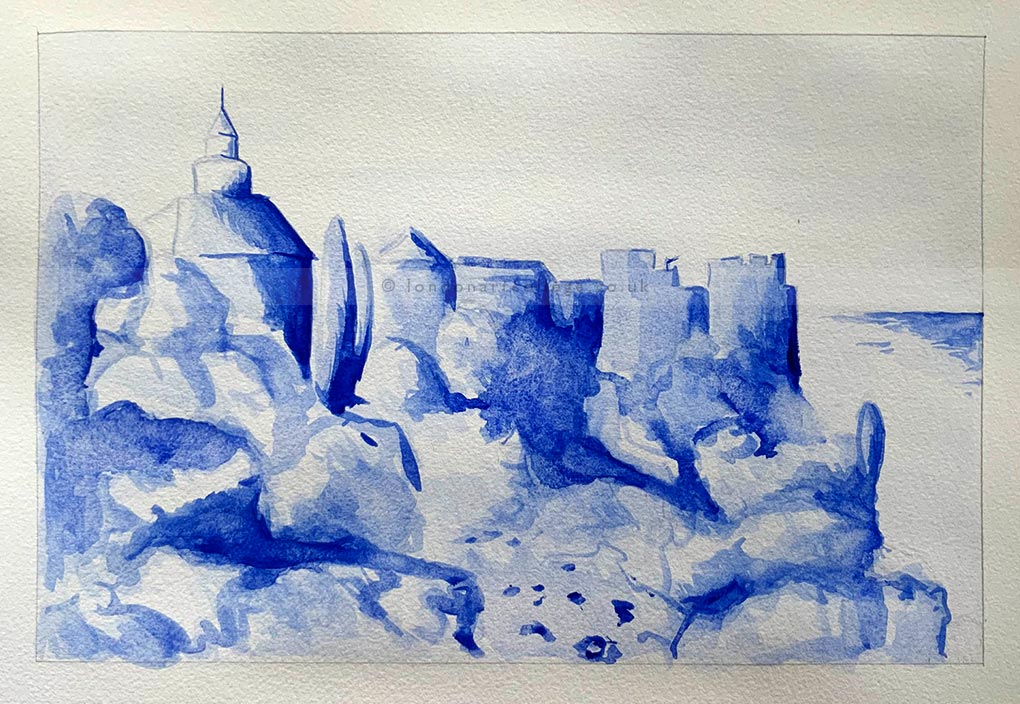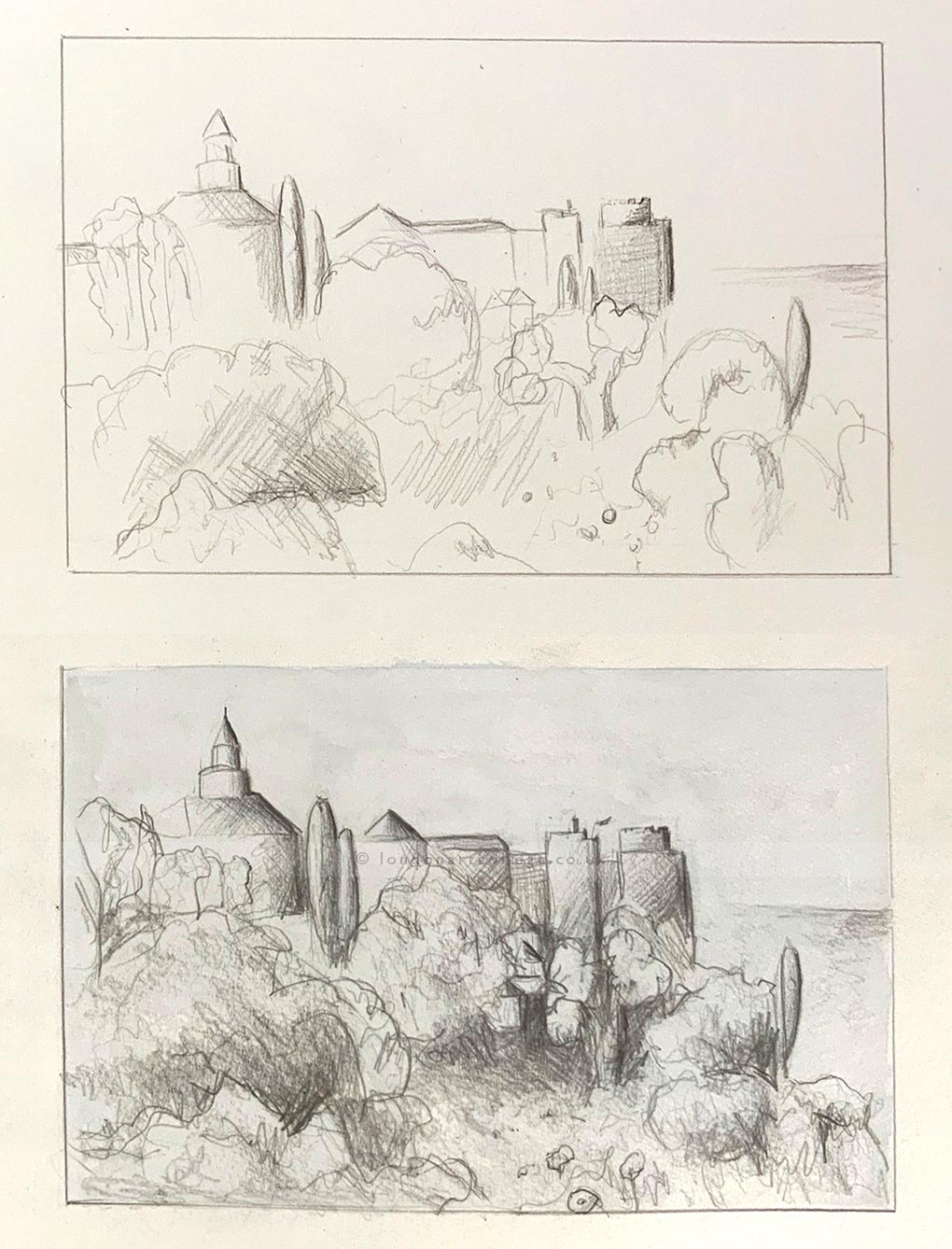 Mountain landscape – I just worked it out from one of the composition sketches made of simple forms. I had the association of a children's movie with a mountain scenery. A sundown with harmonious and a bit kitschy looking colours. I painted it quite spontaneously trying to reduce the colour palette to red, pink and green shades. I am looking forward to experiment with all the new skills in my water colour and lettering projects.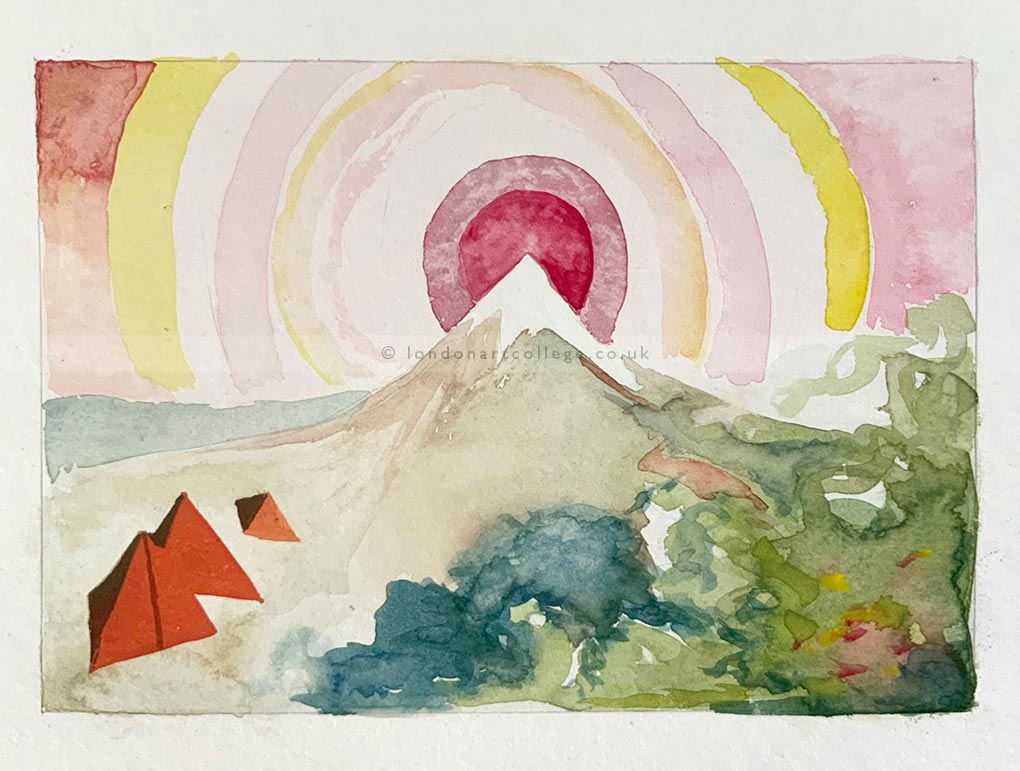 Still life – The task was about how to put the layers in a water colour painting. I tried to use as few layers as possible for sunny looking colours and to show the fresh appearance of the fruit.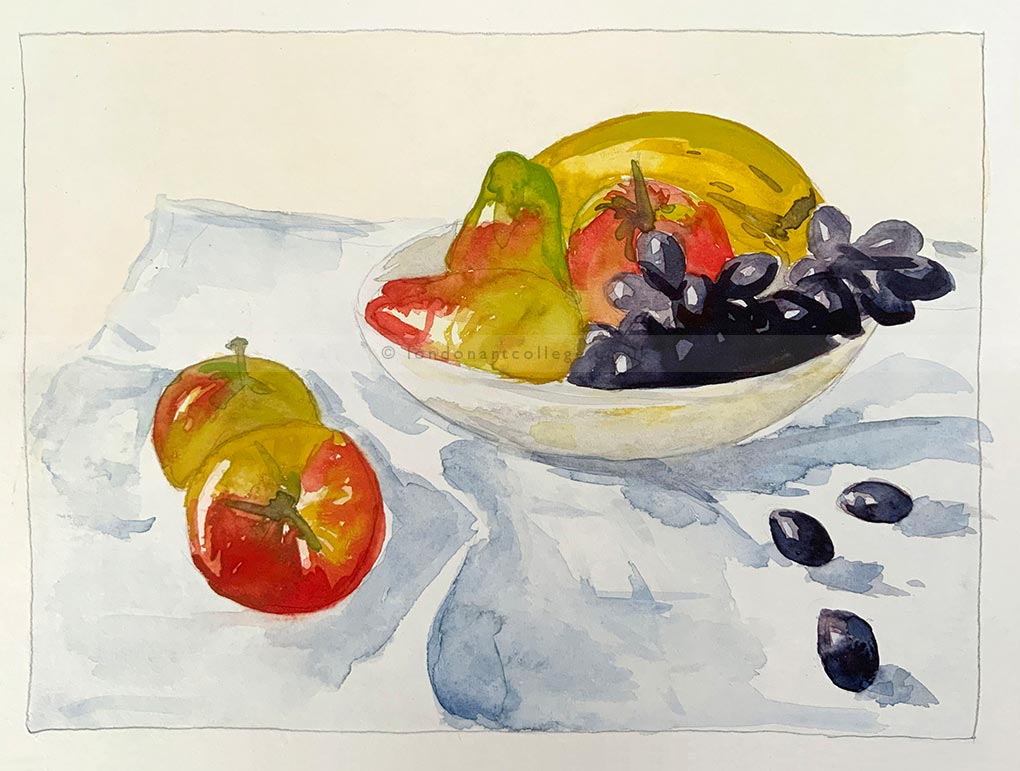 If you would like to receive a roundup of all of our blog posts once a week to keep you inspired in your inbox, why not sign up to our newsletter. You can access our sign up at the top of our page. If you are a London Art College student and you would like your artwork featured here, drop us a line at any time.