The old barn was part of my third assignment for the coloured pencil course.  This was my choice for a building which I felt would also demonstrate perspective, the sky also was a challenge but once started I had to persevere!

My portrait was also a third assignment on the coloured pencil course: members of my family recognised the actor, so that was encouraging!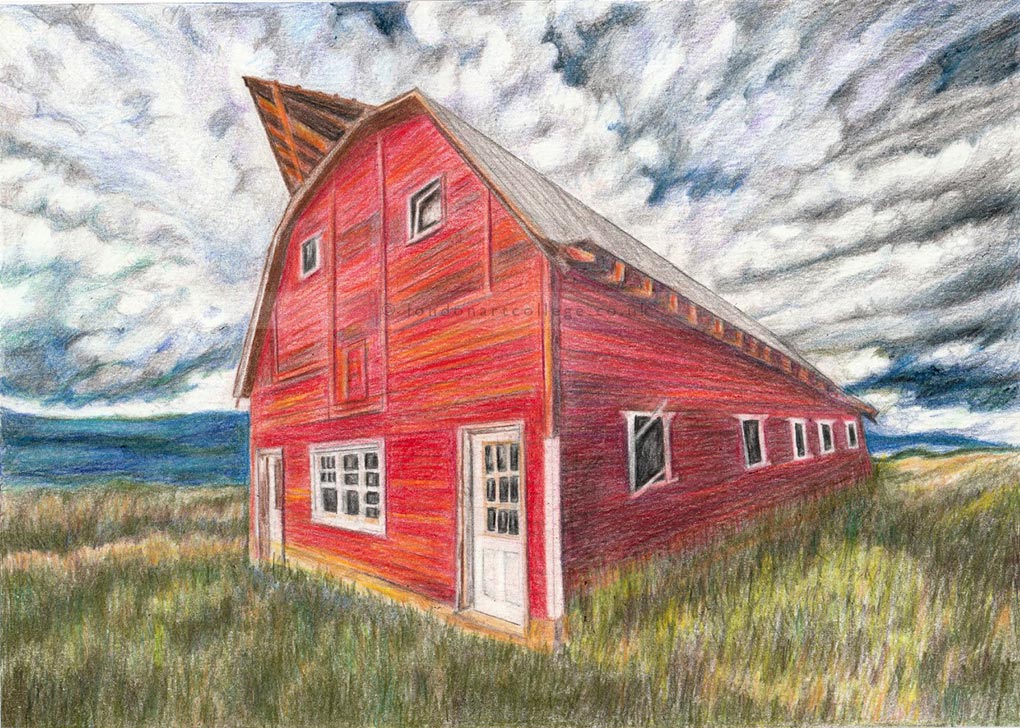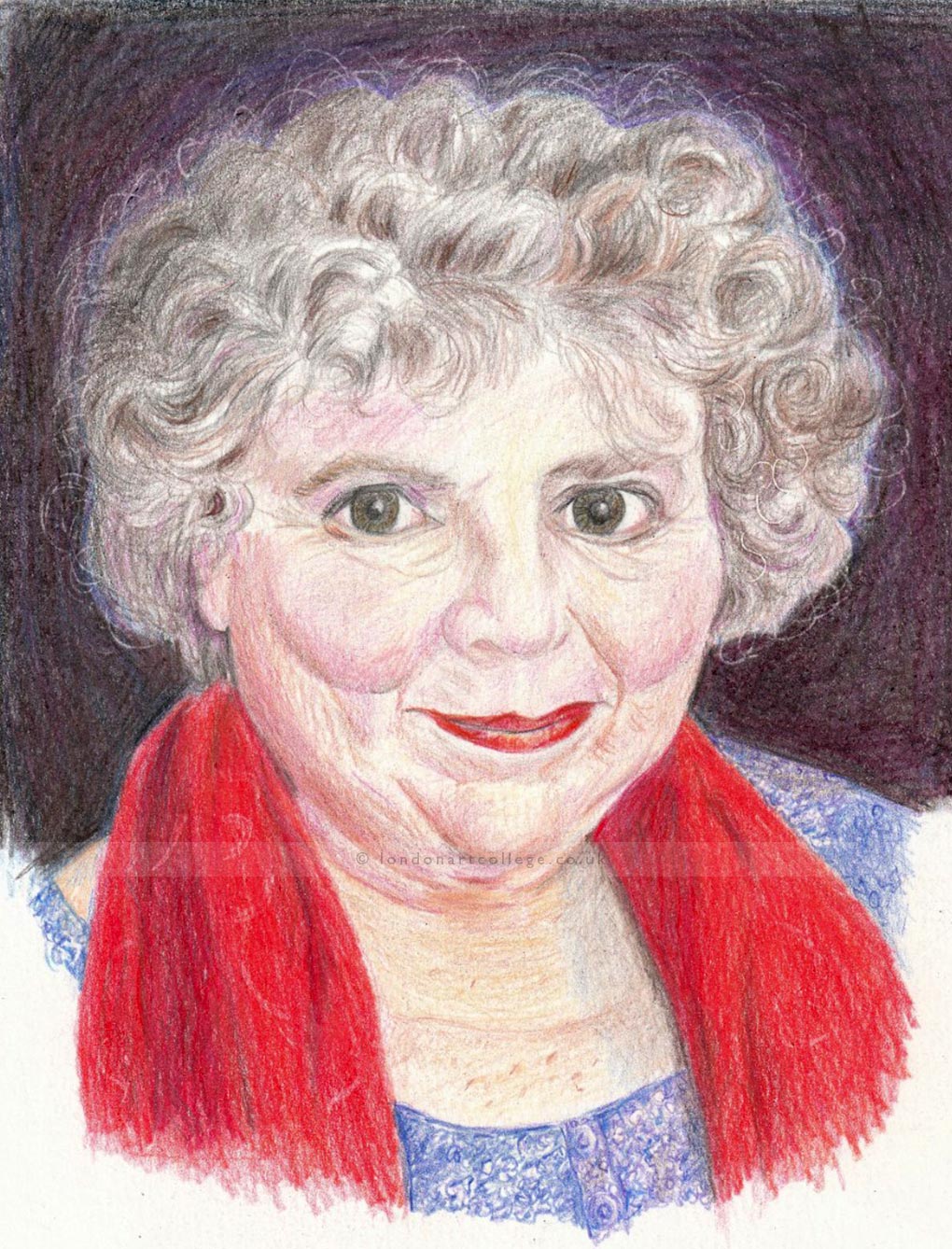 If you would like to receive a roundup of all of our blog posts once a week to keep you inspired in your inbox, why not sign up to our newsletter. You can access our sign up at the top of our page. If you are a London Art College student and you would like your artwork featured here, drop us a line at any time.