Set 3 Assignments- Coloured Pencil Course – written by student Jennifer Parry 
Portrait – I decided to try pastelmat for this piece and even though I am not pleased with the outcome, I am really pleased with the amount I learned from my mistakes. The paper was put through an awful lot but I was determined to try and finish the drawing. It certainly hasn't put me off using pastelmat again as I will go in with lots more confidence now. After I had taken the photo I realised that the whole picture could have been a lot darker, but the paper was starting to deteriorate and I didn't want to risk anymore working on it.
Dog – I have never done an animal before and so I was pretty nervous of this task. I used Prismacolor and polychromos on hot pressed watercolour paper. I am quite pleased with the outcome of this drawing. I blended with Zest – it and brushes.
Waterfront – This drawing was done on hot pressed watercolour paper and I again used Prismacolor and polychromos, blended with Zest-it and various brushes. I enjoyed experimenting with the colours on this piece . I am pleased with the results.
I found challenges with all of these, but in many different ways. I have learned that some pencils work better on some papers than others and also different papers will effect the results of your work immensely. Also how the many techniques that are available all react differently on whatever paper you choose. A lot to take in but I am enjoying the course and look forwards to further improvement.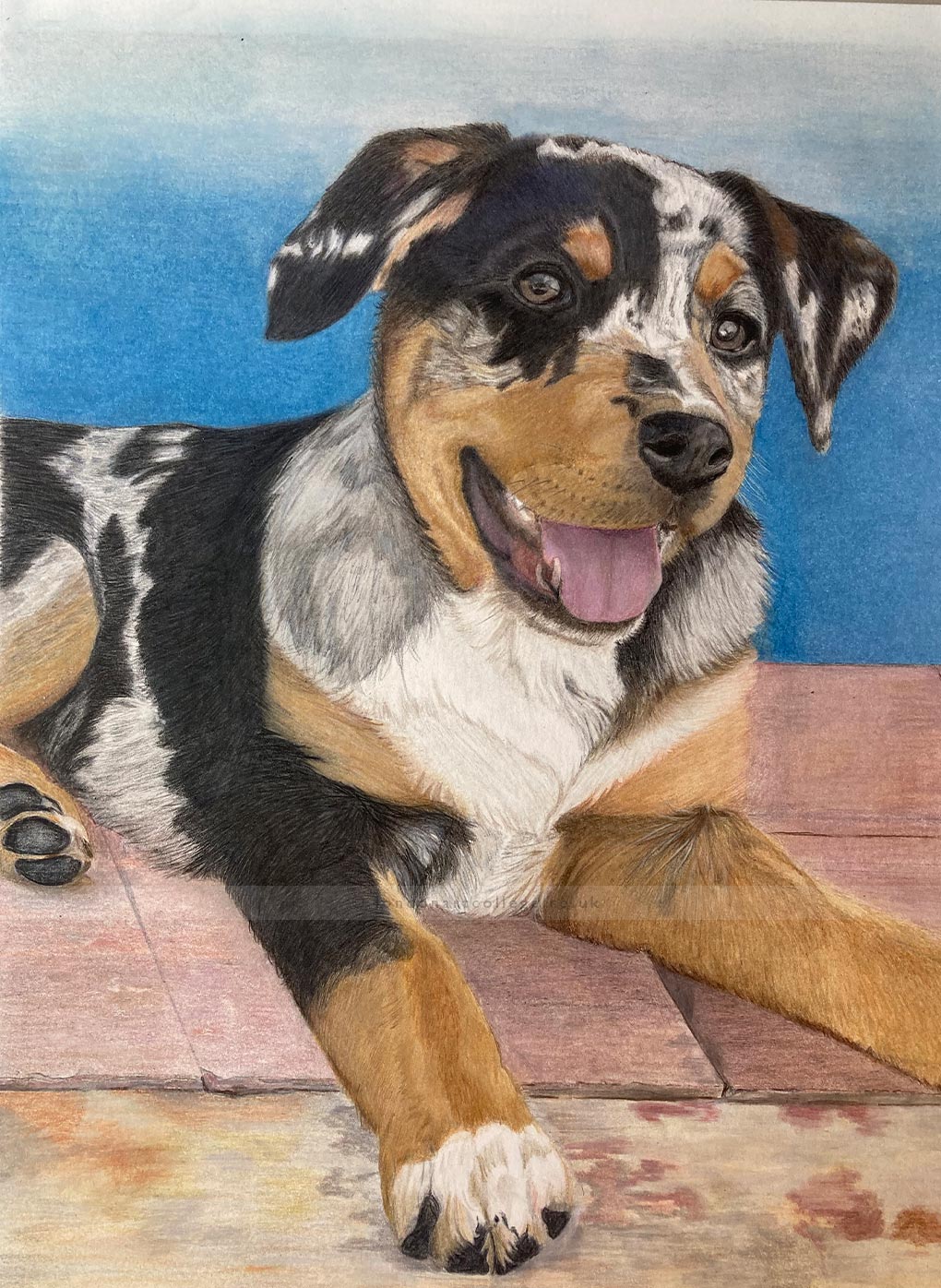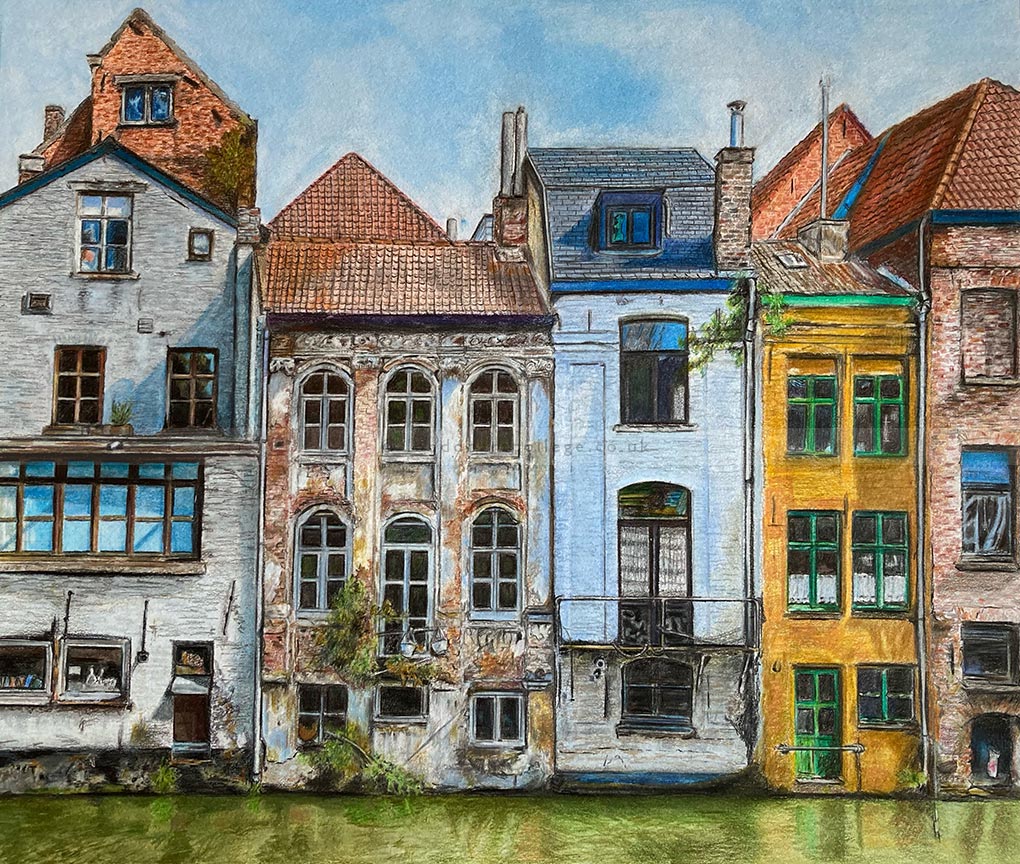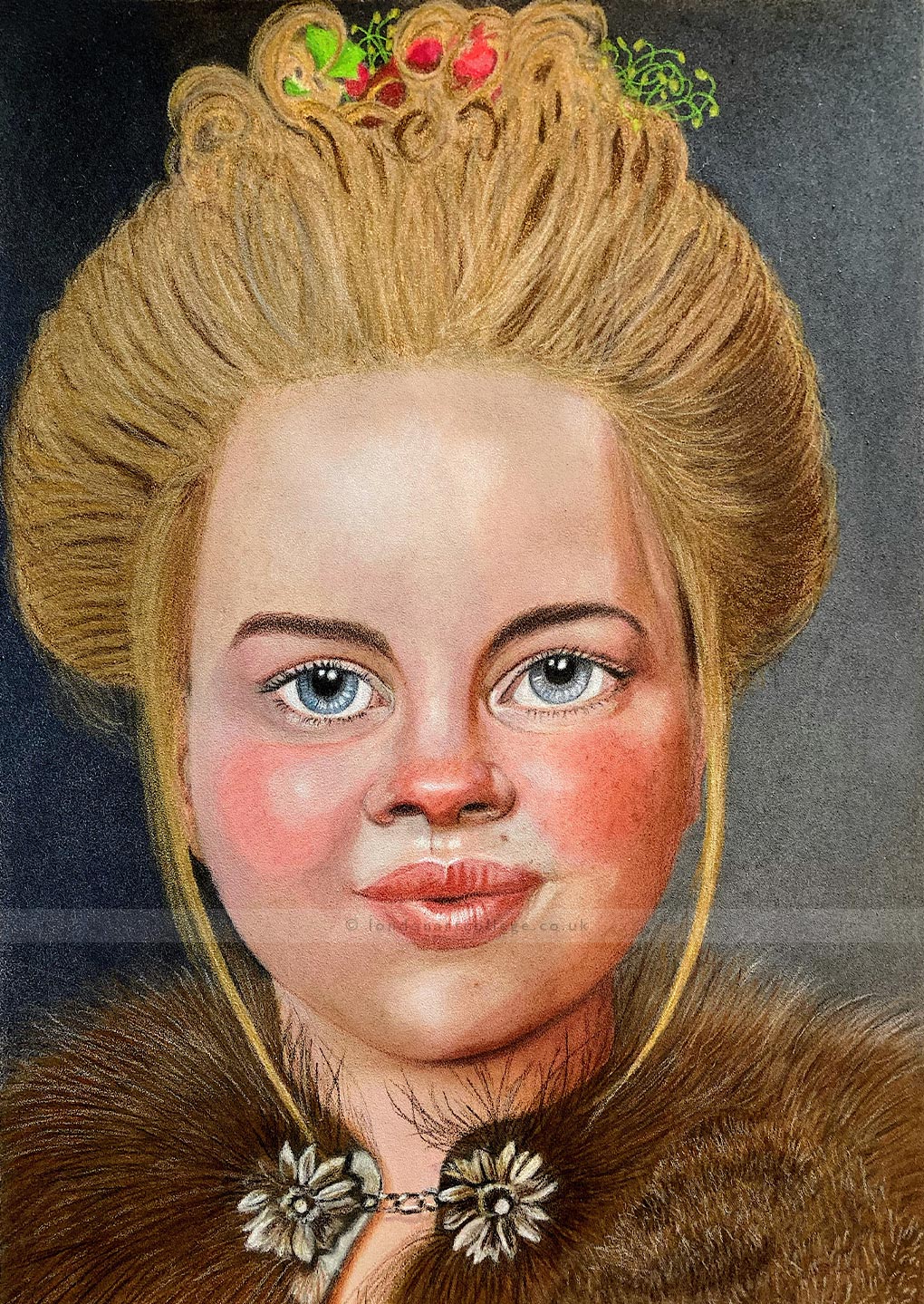 If you would like to receive a roundup of all of our blog posts once a week to keep you inspired in your inbox, why not sign up to our newsletter. You can access our sign up at the top of our page. If you are a London Art College student and you would like your artwork featured here, drop us a line at any time.