Student Rachel Malpass has submitted her final set of work for the Scifi and Fantasy course. We absolutely love the these and characters she has created and you can read all about them in the text by Rachel below.
"I have enjoyed this course enormously and it has, as I hoped, made my try new things. When I do get around to writing my book, I will definitely put these skills to use. Thank you for your feedback so far which has been most encouraging. I've included a few notes for context.
The soul eating unicorns are opposed by only one race (as yet nameless), a sort of flying anteater creature whose tongues can disable the horns of the unicorns. This illustration shows a battle between the creatures."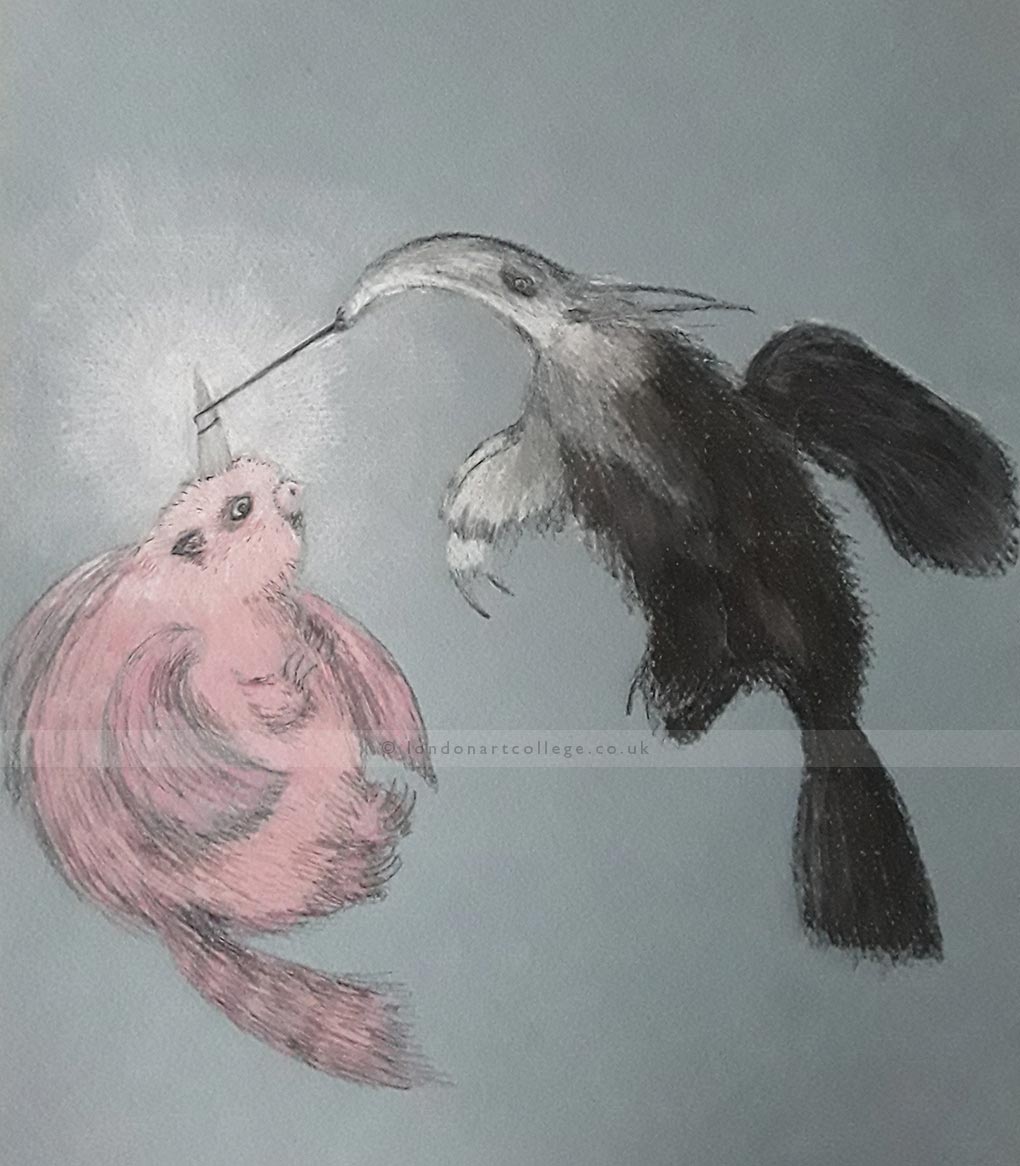 This is based on the novel 'Beauty' by Sherri Tepper which is a long-standing favourite of mine. In case you are unfamiliar, I will explain that it involves time travel, magic and references a number of fairy tales. The central character ages dramatically through the book. I know I didn't need to do the title, but it seemed to develop out of the illustration.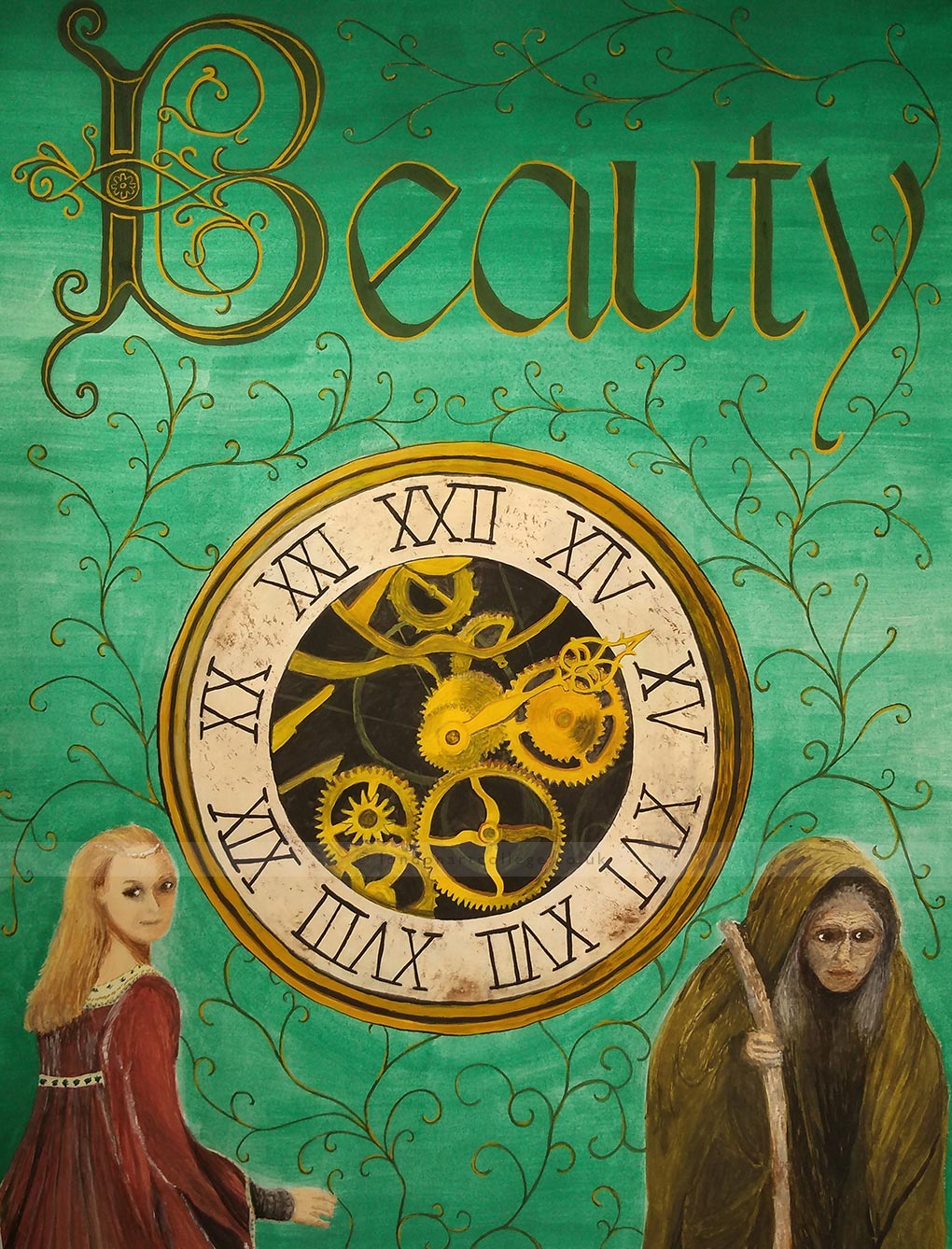 I have continued with the vicious soul eating unicorn race; this is their vehicle. They can fly unaided, but are very lazy and prefer to travel in comfort.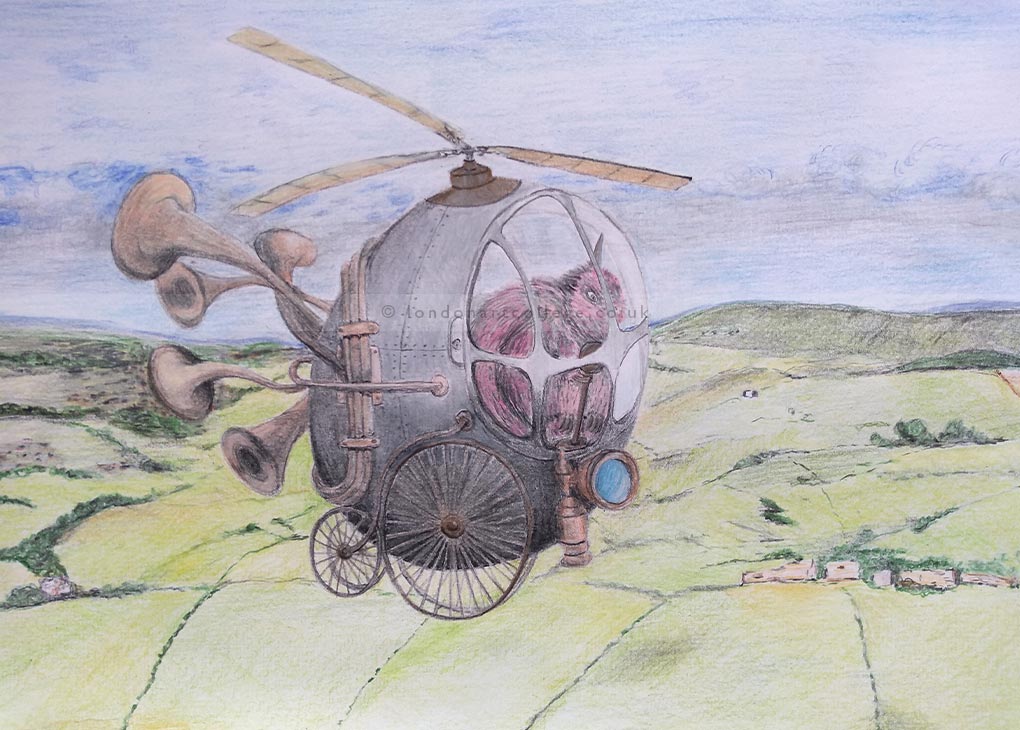 The interdimensional portal is used by the soul-eating unicorns to travel between their dimension and our own. Part of the mechanism is based on one of my favourite engines at the Science Museum and I've tried to design it in keeping with their vehicles.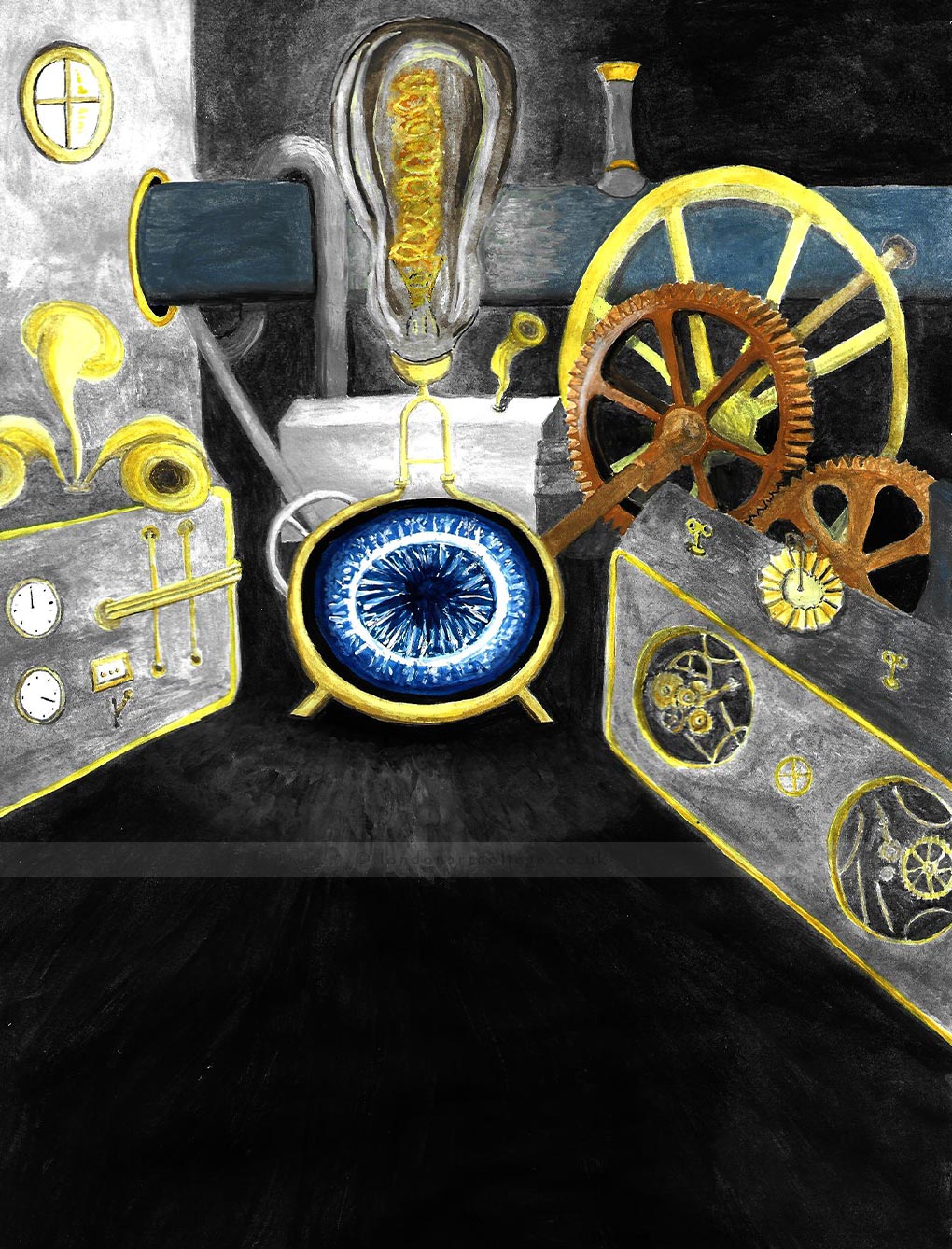 If you would like to receive a roundup of all of our blog posts once a week to keep you inspired in your inbox, why not sign up to our newsletter. You can access our sign up at the top of our page. If you are a London Art College student and you would like your artwork featured here, drop us a line at any time.