As a warm-up challenge for my final Watercolour Course Assignment I decided to re-do the paintings that were, in my view, a milestone/watershed moment in this year's watercolour journey. These being the Mushrooms from assignment #3 and Braye Bay beach from assignment#4. I started with the Mushrooms; I am pleased with this paintings new vibrancy and confidence…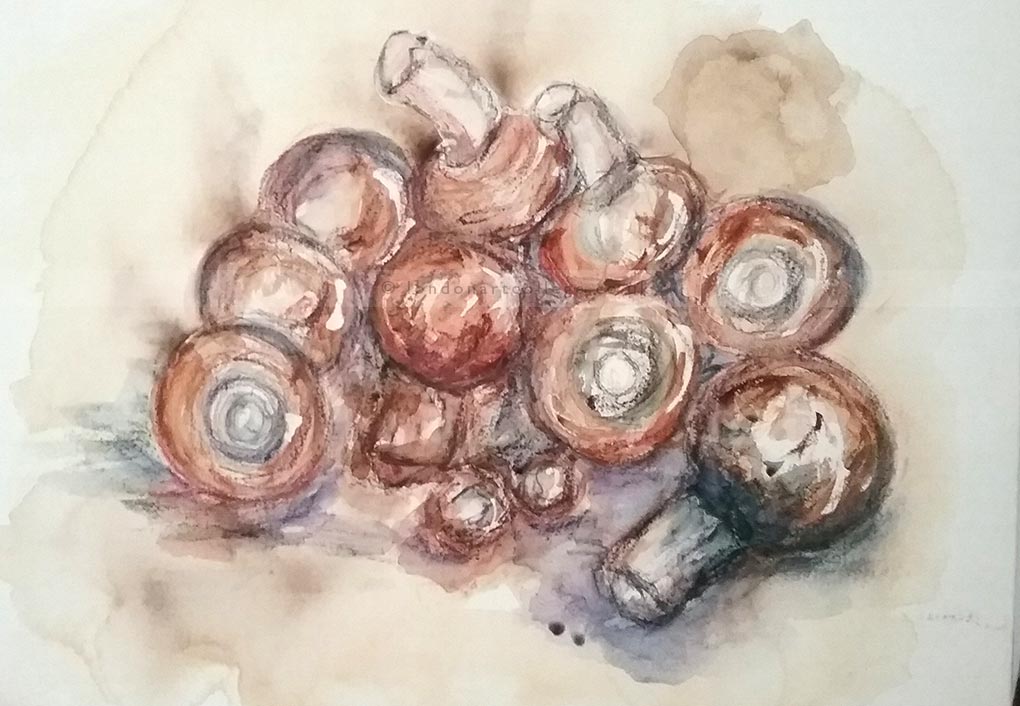 ASSIGNMENT #1
In assignment #4 I wrestled with the composition of this photograph. In my rendition of it, the sea appeared to go uphill and the houses were out of proportion; it was sort of a half-way house between realism and abstract.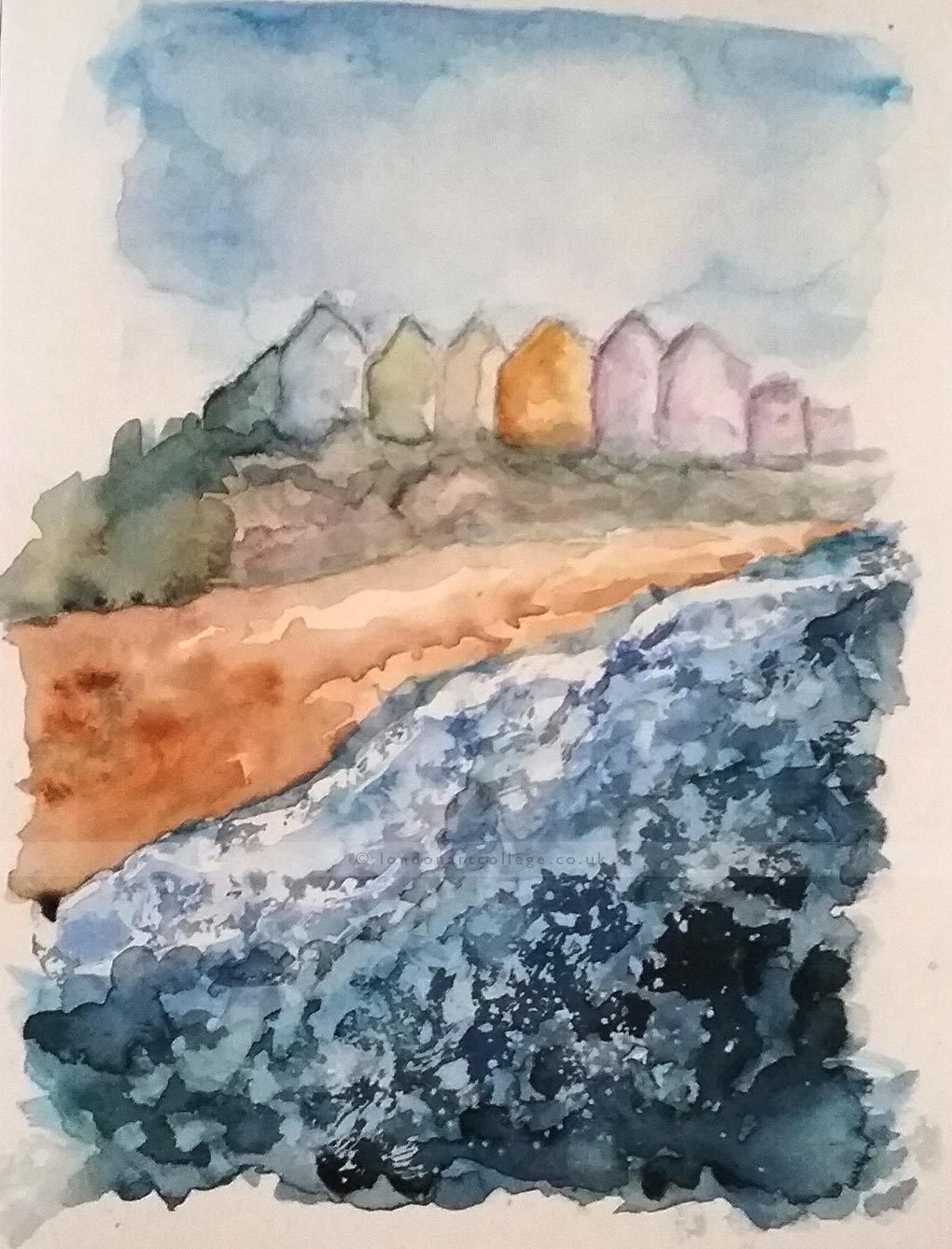 So I had a go at trying to represent the photo more realistically, and produced this……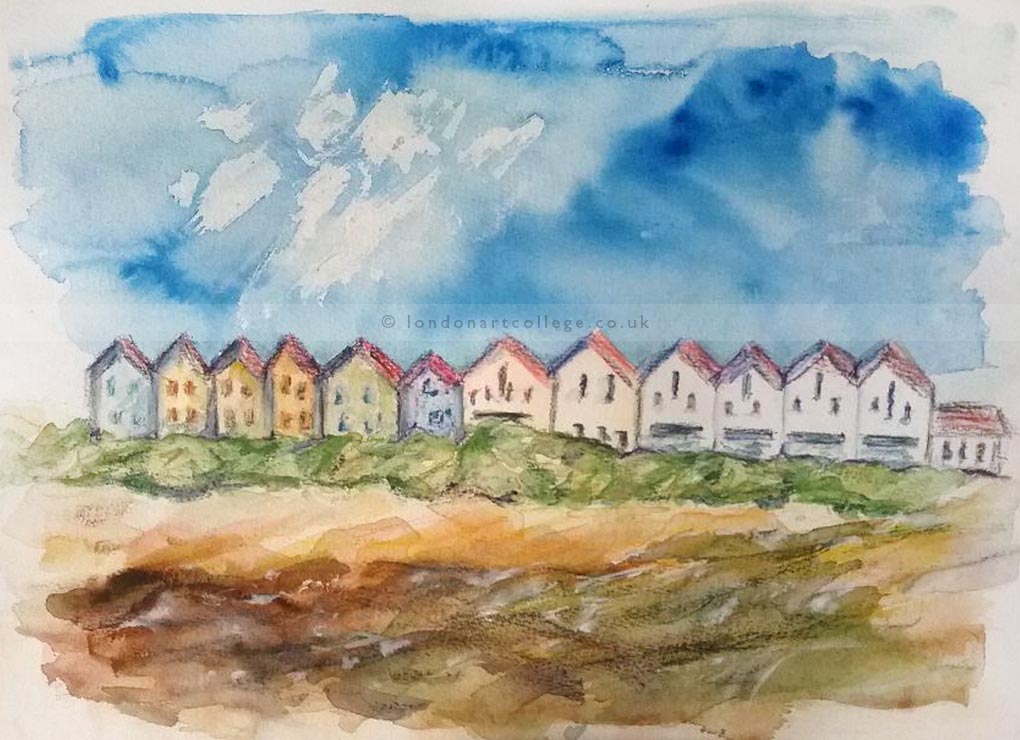 It was not a rewarding experience…………… so I decided to 'break a boundary' again and, inspired by previous attempts at abstract realism, I created the painting below. I used a black to make the foreground marks, this somehow made its composition rather too stark, so I applied a little water and used a sepia wash to reduce the harshness. Et voila!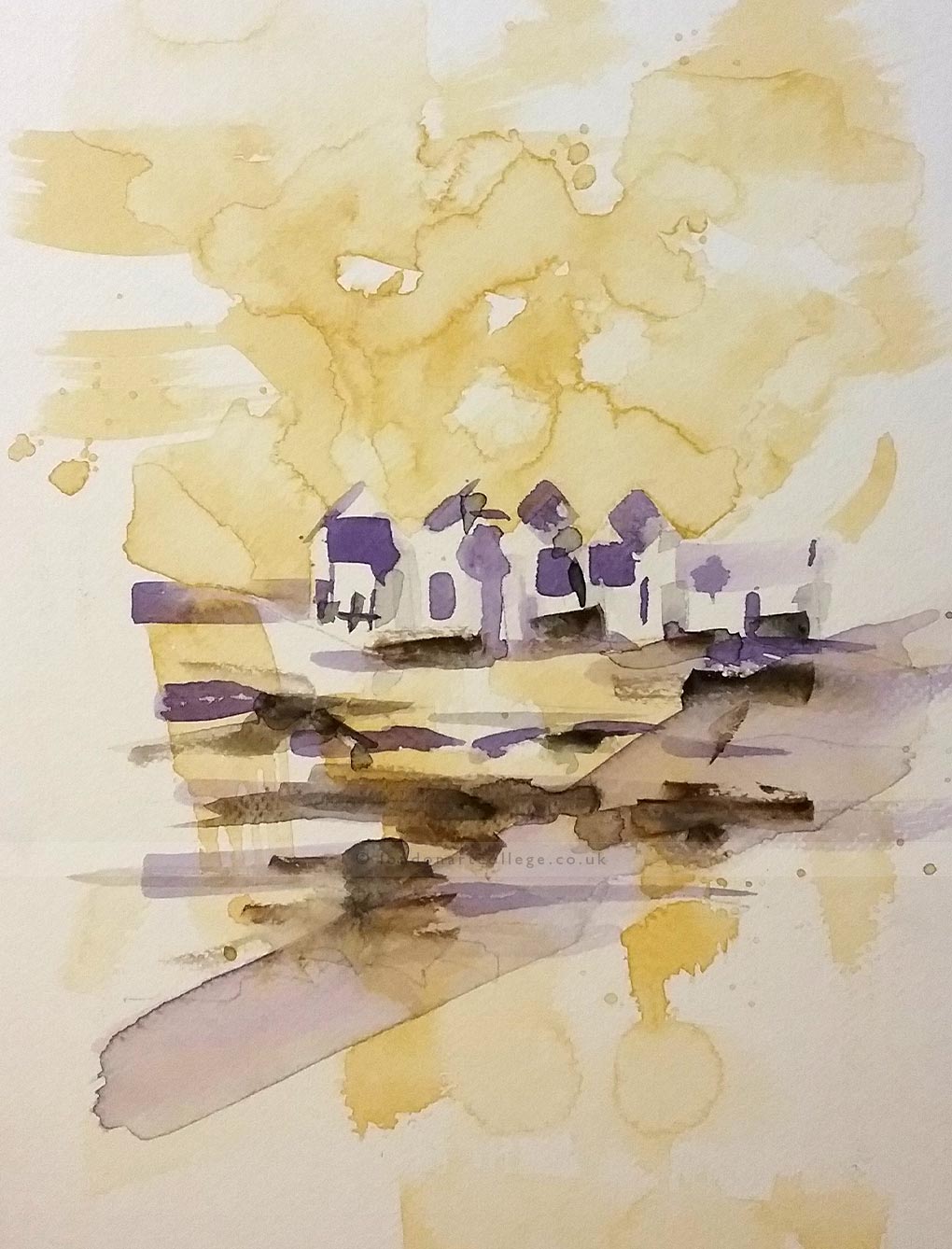 So, with the warm up complete…… I returned to my abstract trees from Assignment #6. In this painting the trees are more obvious – I'm not comfortable whether this is an improvement or not. I spent more time trying to mix the right colours; I think they could be more dramatic, and the shading more dramatic too, using darker tones.
Even so, I am pleased with this outcome and, reflecting on my course progress, I am satisfied with what I have achieved. Thank you.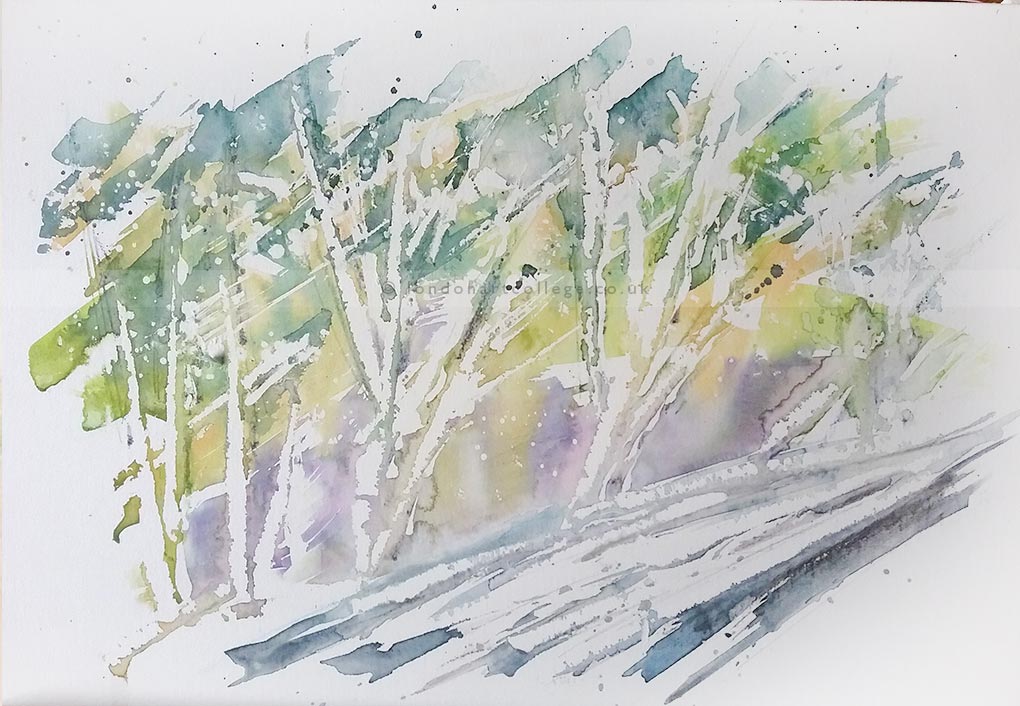 If you would like to receive a roundup of all of our blog posts once a week to keep you inspired in your inbox, why not sign up to our newsletter. You can access our sign up at the top of our page. If you are a London Art College student and you would like your artwork featured here, drop us a line at any time.