I am a fine artist who paints in oils. I chose to have no formal art college education but I studied Art History at the School of Oriental and African studies, University of London. It was during this time when I also undertook a module in life painting at the Slade School of Fine Art and I won a scholarship to Cuba to research the influence of African Art in Cuba.

Travel has always had a major influence on my work. I lived in the Moroccan city of Casablanca for a number of years where I was inspired by the light, colours and atmosphere of Moroccan culture. During this time I exhibited and undertook a number of commissions both in Morocco and in the UK.

Up until now I have always painted in oils as my preferred medium and I have had a very controlled way of
applying paint to the canvas to create strength of colour and luminosity. I like to describe my work as 'Capturing the creative essence and translating it into reality' as it describes how I capture something intangible such as a feeling, mood or sensation and create it into something that is real for us to see and touch and even relate to from an individual perspective.
My work is always evolving whether it be through different subject matter, exploring new techniques or
experimenting with different media. The Diploma in Drawing and Painting has challenged me to break outside the confined boundaries of my original style and to explore new creative paths. As a result of this course I have discovered a range of tools that have enabled me to be much freer and looser with my style.
The hardest assignment and challenge for me was to use a homemade implement to carry out a number of figurative studies. I chose to use a bottle brush dipped in ink and water. Using this technique enabled me to look at lines, negative space and tone rather specific detail. I would like to explore this technique further in my oil paintings as I feel it will enhance my work in terms of composition, tone and form.
The 'Beach Huts' was also another challenge. This painting is based on a slightly more abstract way of interpreting a summer scene and presented me with the task of using acrylics which is a medium I have barely touched before.
The figurative studies of the boxers and the hand and feet drawings which were done in chalk and charcoal was another discovery I stumbled upon when having to think creatively and imaginatively outside the box. I have discovered that I love using this medium as enables me to work into the drawings using my hands to blend colours together and almost sculpt the images from looking at negative space and the impact of light.
I started a preliminary sketch using the same medium with a hint of chalk pastel for a commission I am currently undertaking of a scene from the Lake District. This composition will then be interpreted onto canvas and executed in oils, but what will be interesting to see is whether my freer style and use of newly discovered techniques emerge from the painting when finished.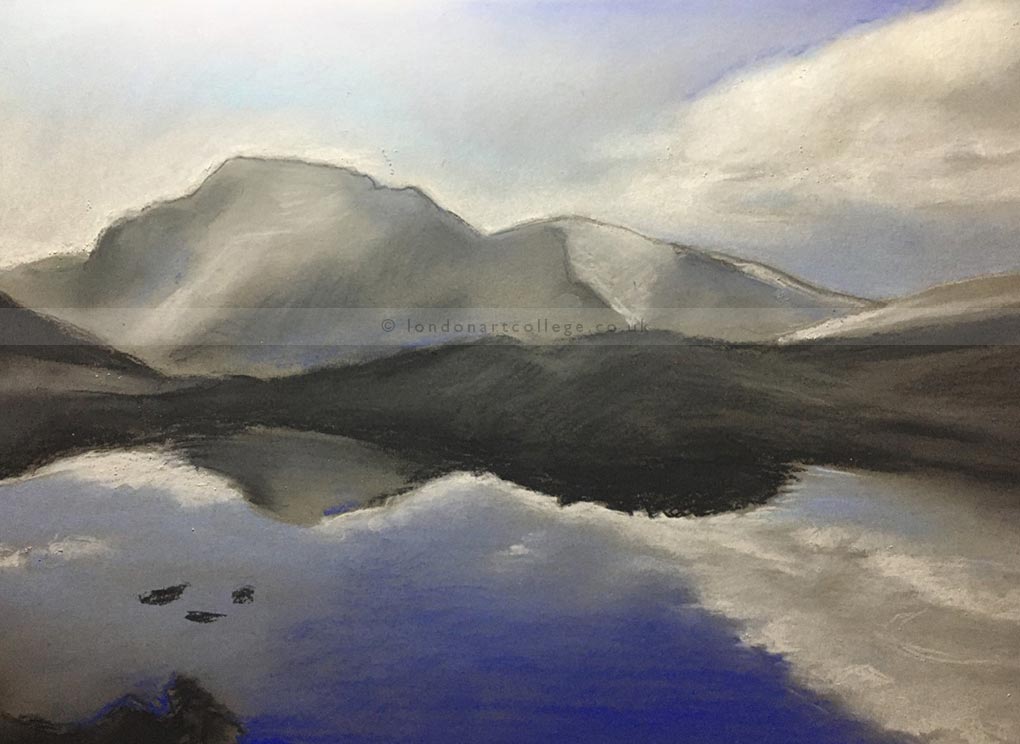 Please feel free to follow me on Instagram, Facebook or check out my website for latest developments in my
work and for further details. View more of my paintings and drawings below too.
Website: www.artelierbluedesign.com
Instagram: Artelier Blue Design
Facebook page: Artelier Blue Design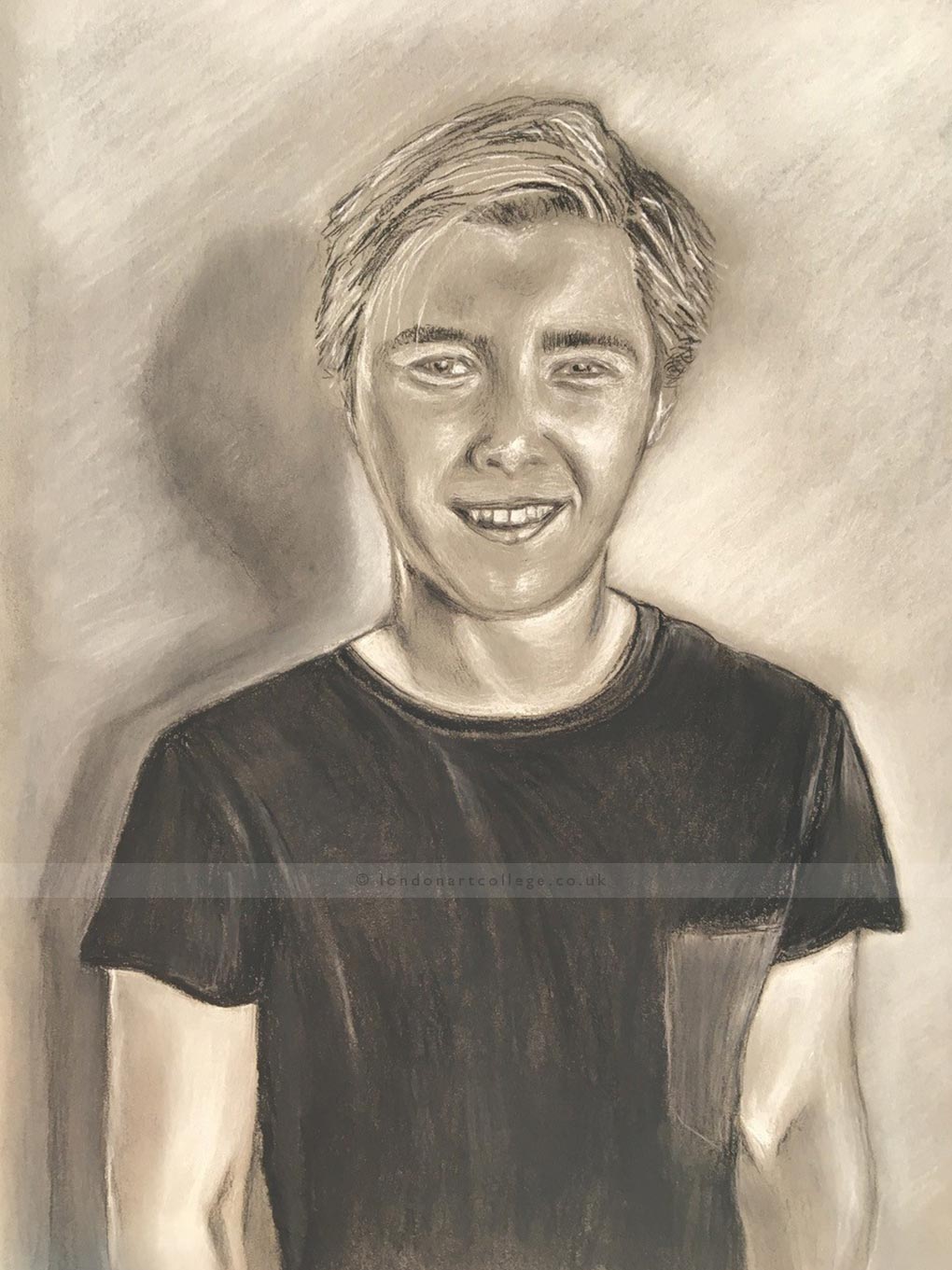 If you would like to receive a roundup of all of our blog posts once a week to keep you inspired in your inbox, why not sign up to our newsletter. You can access our sign up at the top of our page. If you are a London Art College student and you would like your artwork featured here, drop us a line at any time.