I have a passion for art and was looking for a structured course to help me learn. The pandemic presented an opportunity for me to enroll and study at LAC. LAC's course helped me to study and think. The study material is crisp and enables self learning. The course allowed me to try diverse mediums as well as formats.
My tutor Paul Weaver never let me feel like this was a distance learning learning course. His involvement, tutoring, encouragement and especially feedback have been valuable. He kept me focussed on the basics of perspective, proportion, light and shadows. This has supported my growth and expression as an artist.
---
Impasto Oil on Canvas- I was tackling Impasto technique for the first time and therefore kept it simple with a couple of Lotuses.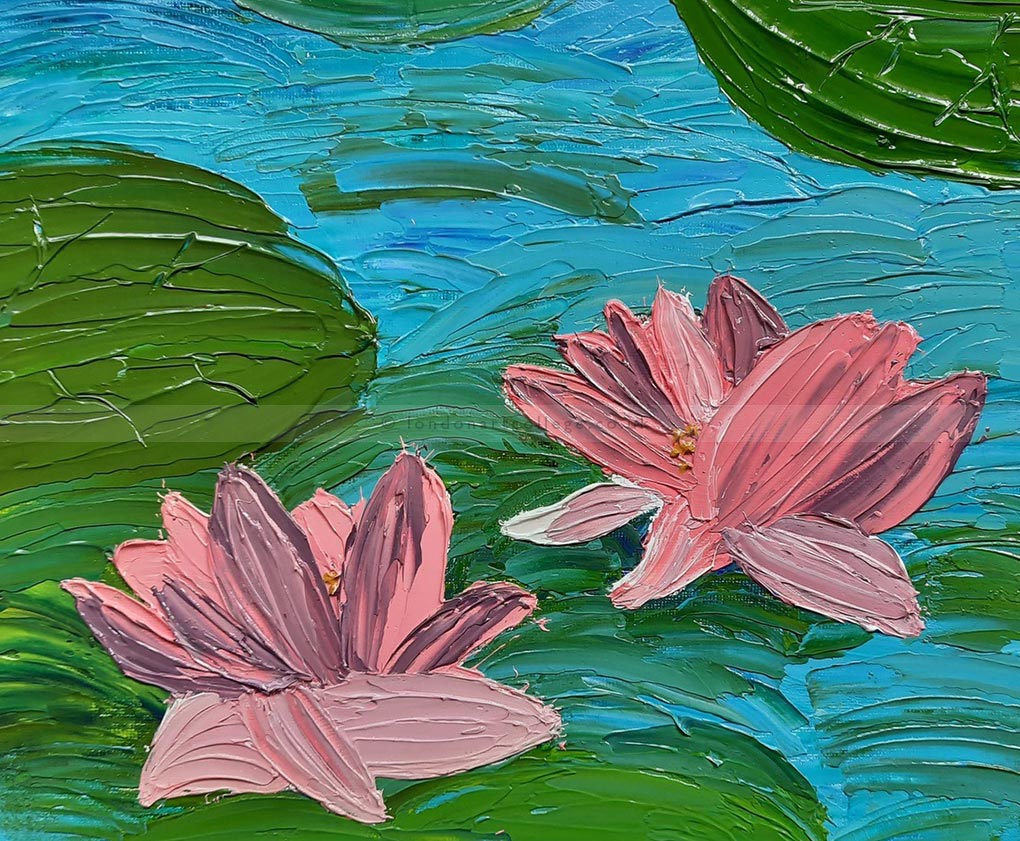 Oil on Canvas- My mother obliged and it made for a nice Mother's Day present during the lockdown! She is kind, cheerful and optimistic.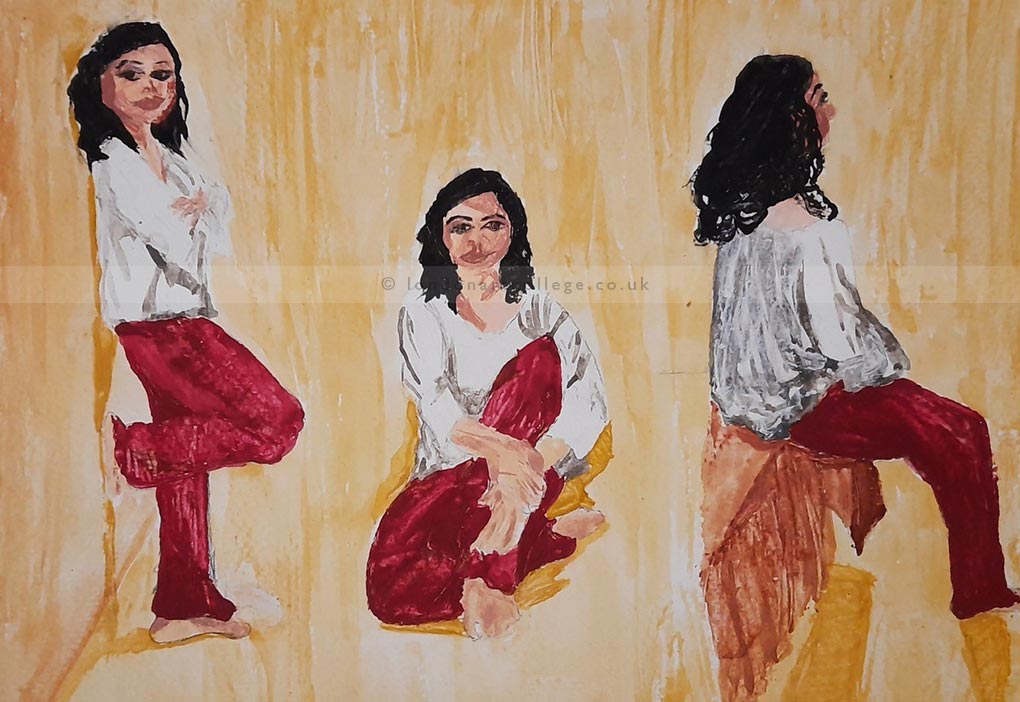 Oil on Canvas Banana trees- My tutor encouraged me to try different techniques and implements and for this,  I painted with my fingers and it was enjoyable.  The inspiration is a group of banana trees right outside my house.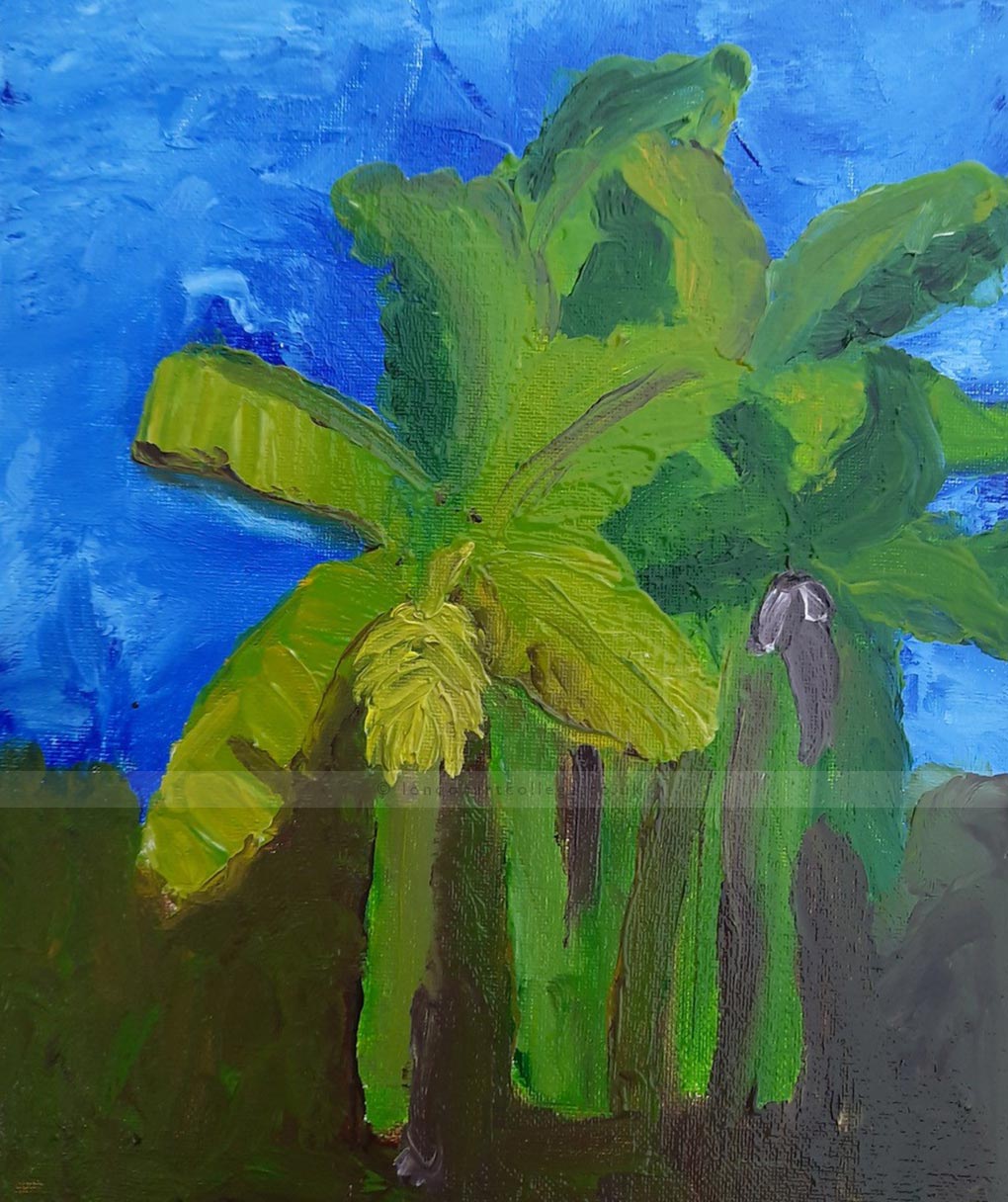 Detailed Watercolour- I chose this subject because Orange is my favourite colour! I enjoyed the play of orange and yellow in it.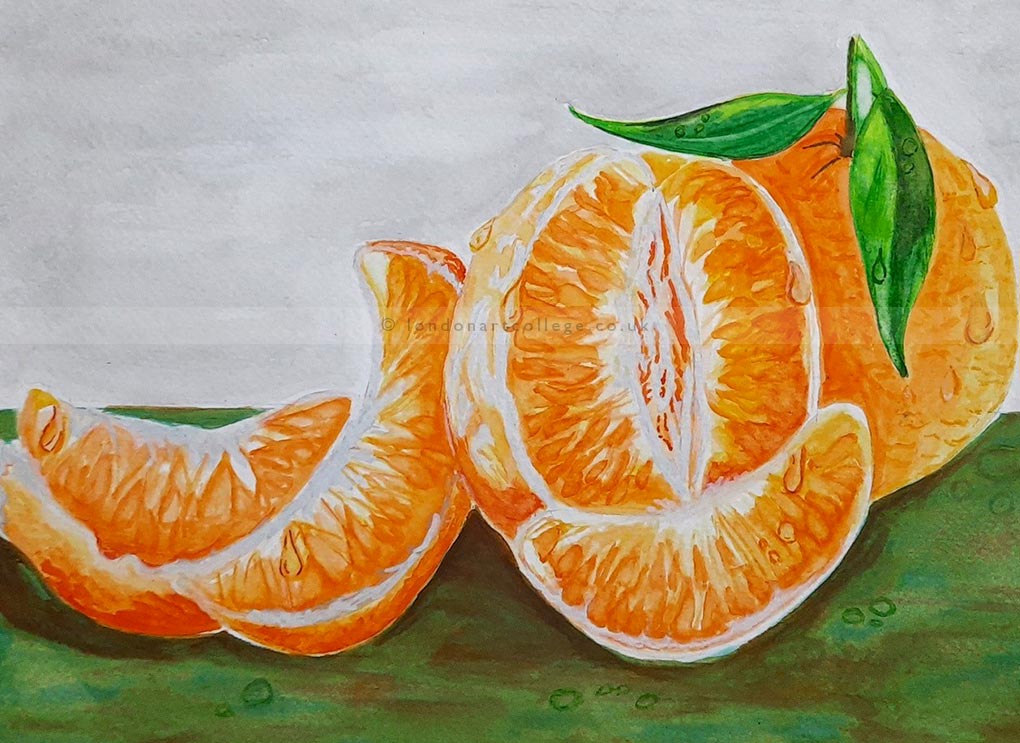 Impressionist Watercolour- I have tried to capture the vastness of a barren desert with the camels walking away.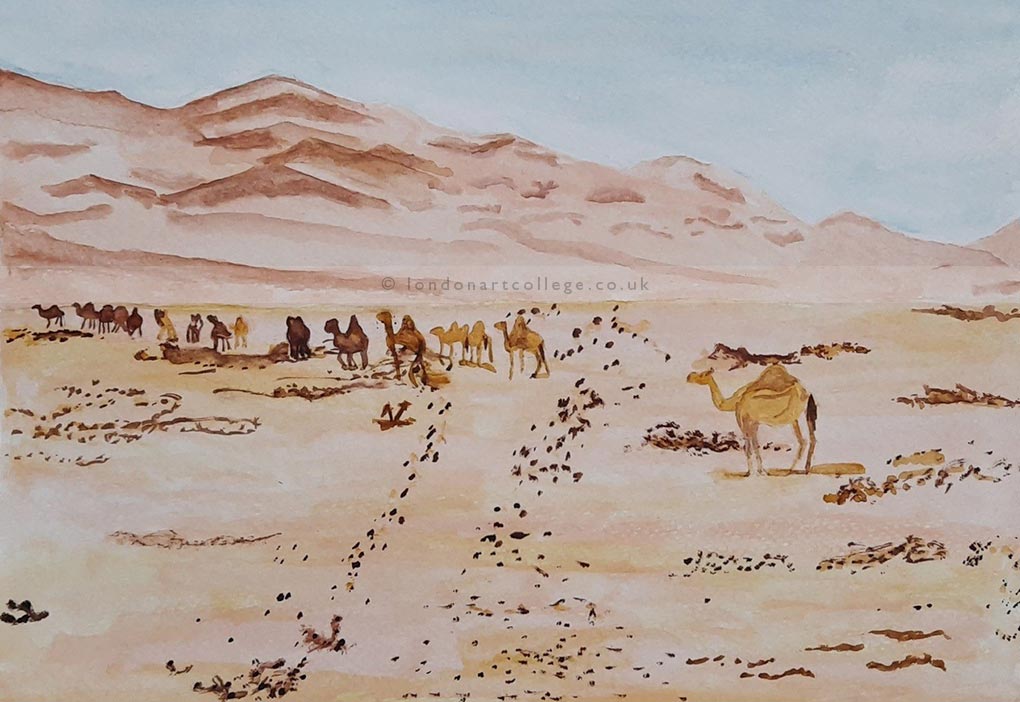 Pen and Marker- This was at the end of Study Unit 5 on the theme of 'violence'. During a safari trip,  I gathered that Hippos are extremely aggressive and quick. Hence, the snarling Hippos.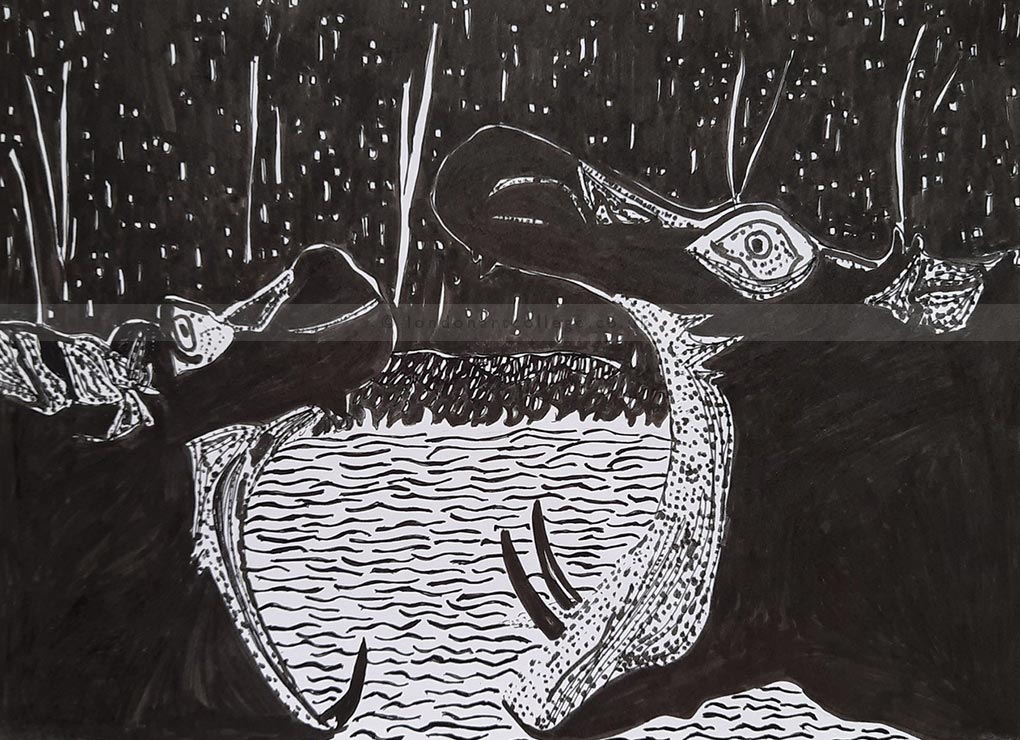 Pen Nib-  This Is a park situated close by and I remember visiting it after over 6 months…this was in Sep 2020 and it was a hot sunny day! My first outdoor art activity.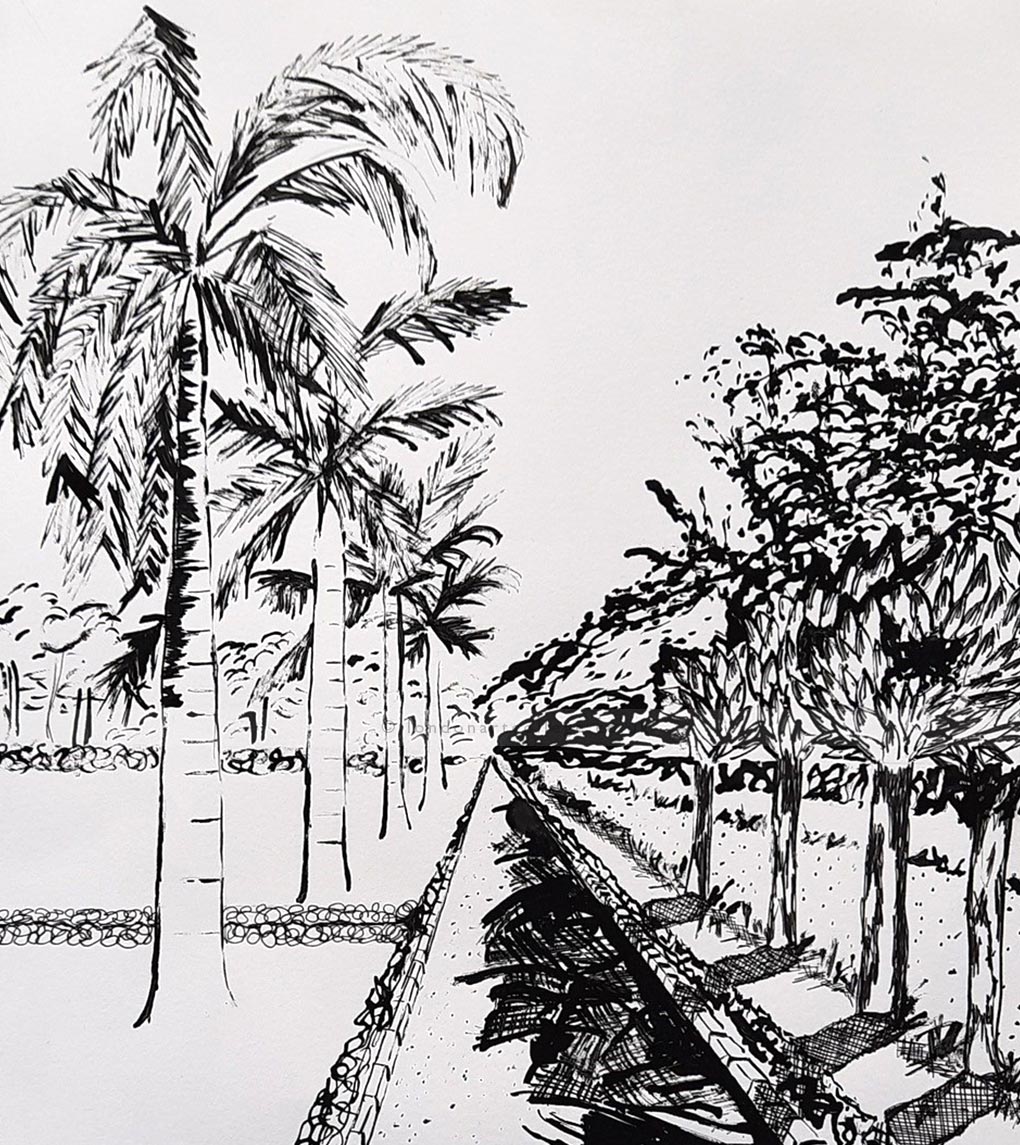 Watercolour create a scene- The minute I saw this study of the man by the window, I knew what I wanted to paint! And that's because it is my favourite thing to sit and observe the night sky through my telescope! I took the liberty to show more of the floor and add props here and there.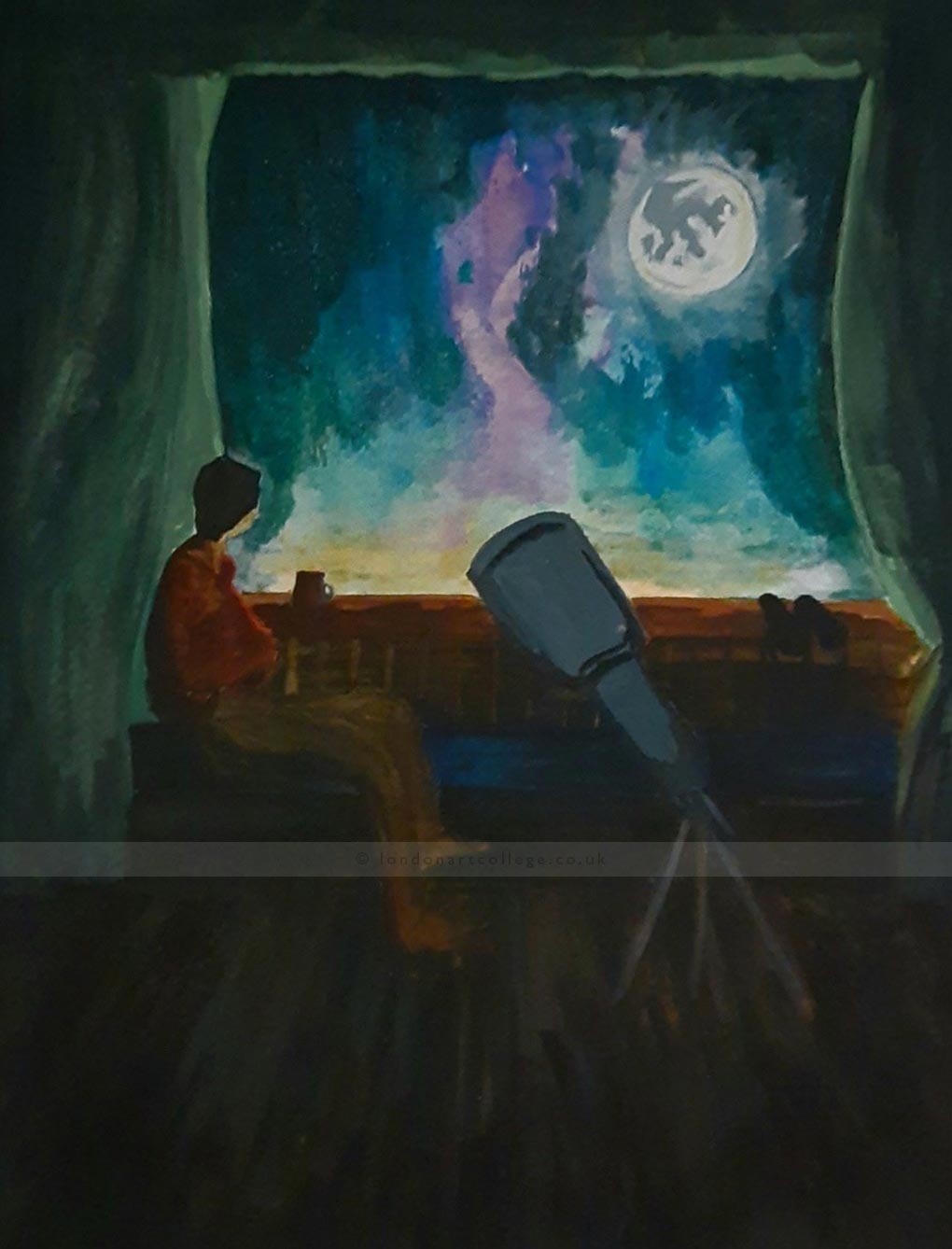 This was a tricky study since I had to use a home made implement. I didn't want something too sharp.  So I opted for a wooden comb. I chose paint as my medium and was able to use the flattened portions of the comb to create the forms. The paint fell thick and barring a blob or two I managed okay. Painting the background with this implement was challenging.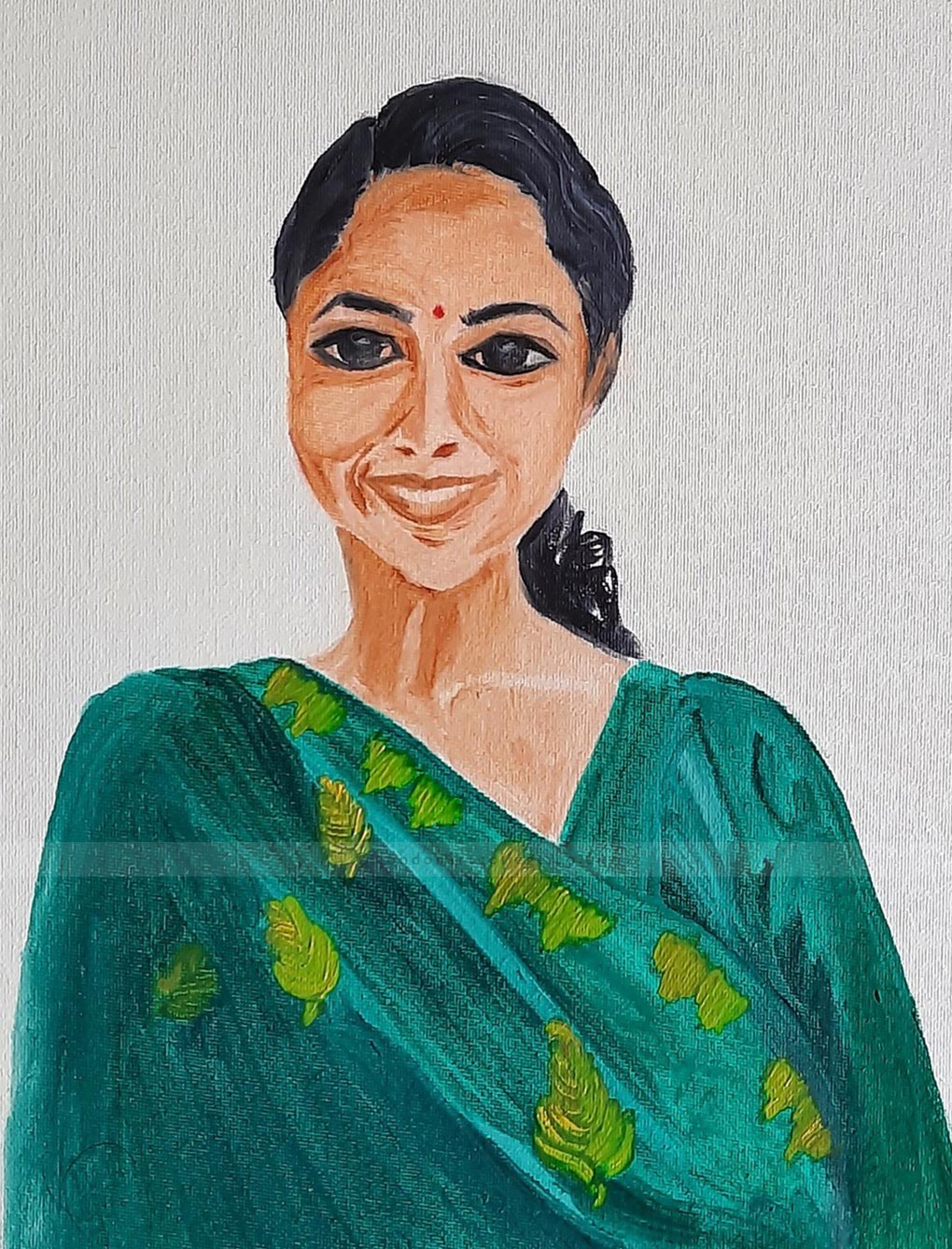 If you would like to receive a roundup of all of our blog posts once a week to keep you inspired in your inbox, why not sign up to our newsletter. You can access our sign up at the top of our page. If you are a London Art College student and you would like your artwork featured here, drop us a line at any time.