Here are my first-ever attempts with acrylics! I loved the colour mixing and working with paints with a completely different texture to the water colours. I found it much easier to work with them with the water – using them 'neat' was quite challenging and I painted a lot of apples before I produced something I was happy with! I also found it was a while before I found brush strokes that I was happy with. I soon noticed the difference between the opaque and translucent colours and the way they cover or show through one another.

I found it tricky that I lost my pencil lines when working with the impasto colours. I did the final landscape on a canvas and found it very different to working on paper. In order to have the right colours for the landscape I had to use two different brands of paint and they were VERY different! The cheaper one was much thinner.
I have really enjoyed this section and will certainly work with acrylics again.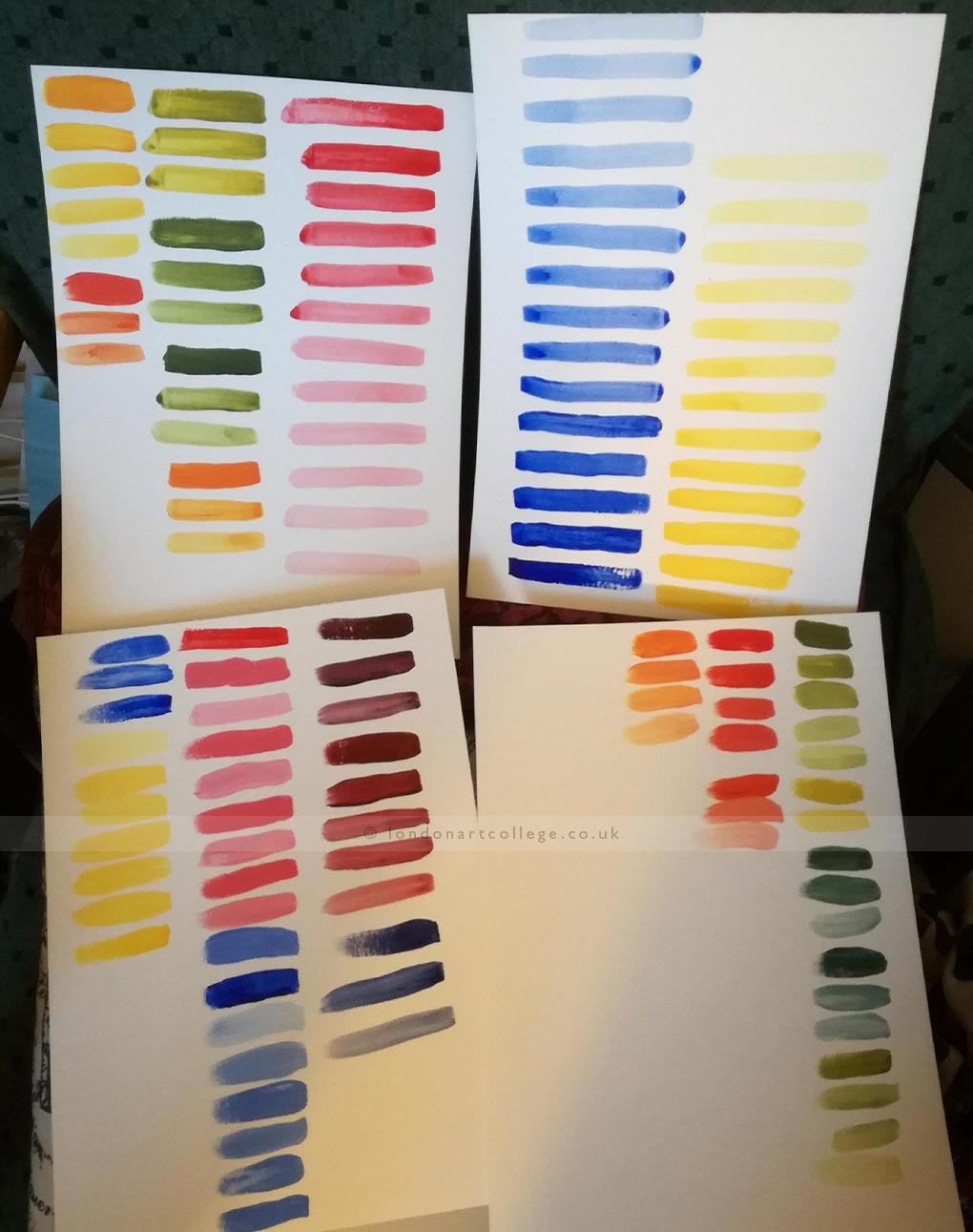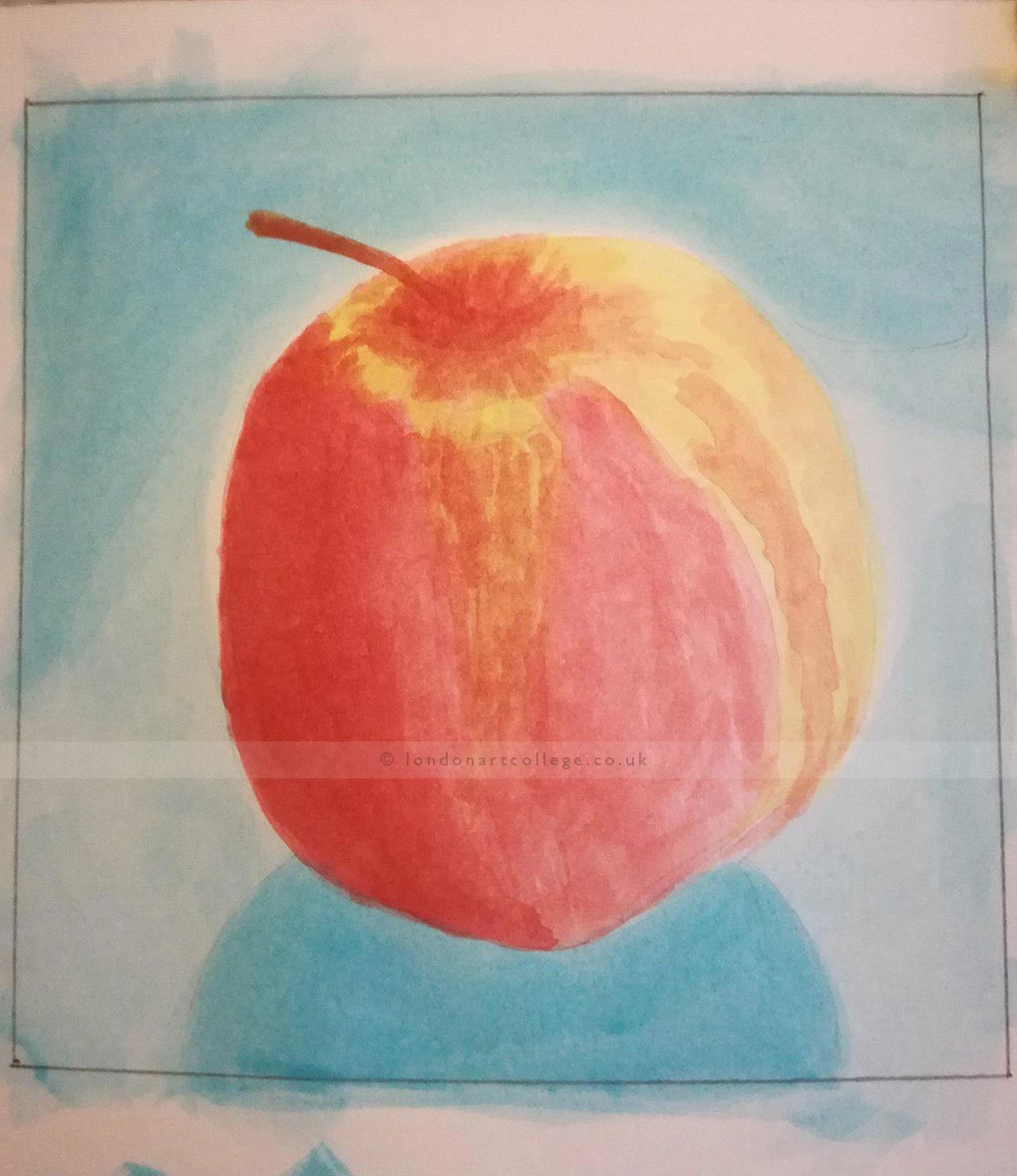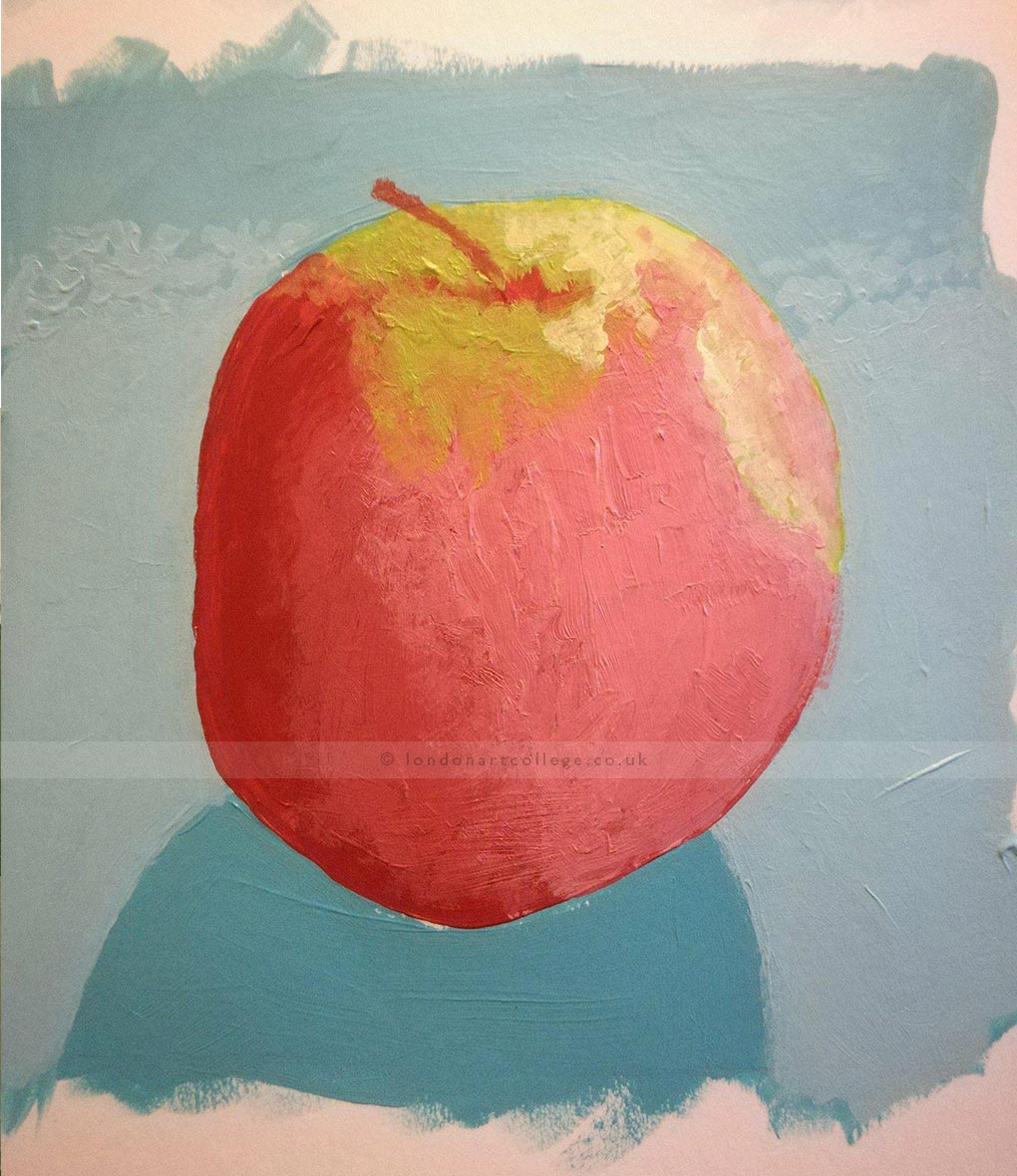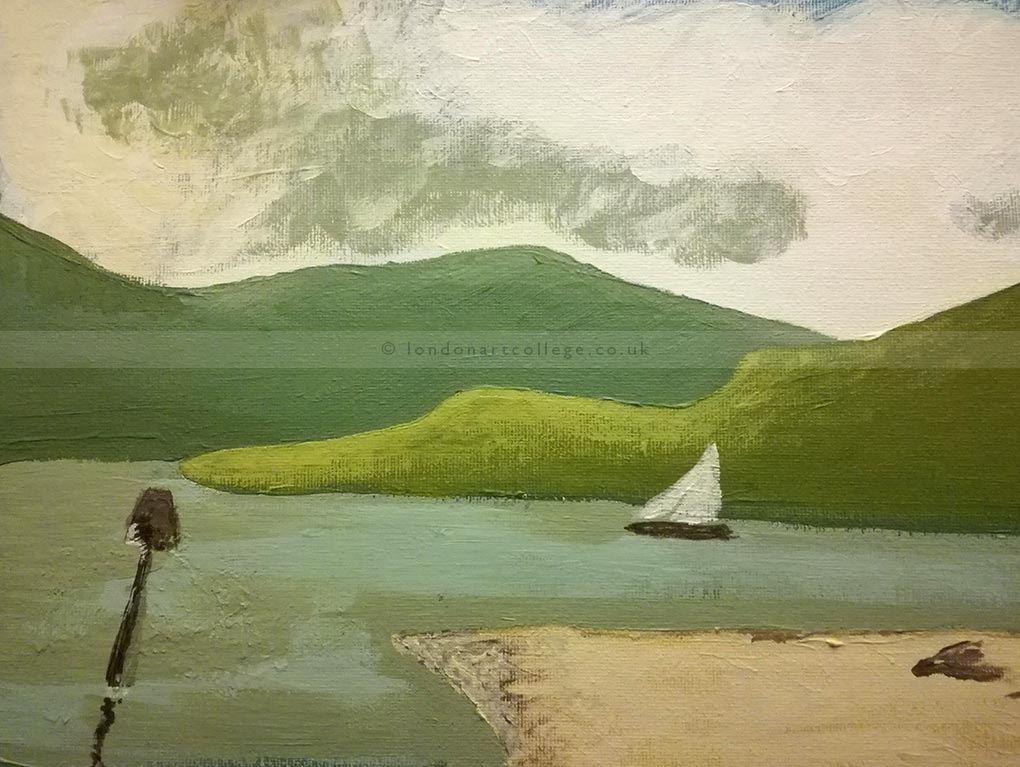 If you would like to receive a roundup of all of our blog posts once a week to keep you inspired in your inbox, why not sign up to our newsletter. You can access our sign up at the top of our page. If you are a London Art College student and you would like your artwork featured here, drop us a line at any time.