Fiery Fred in watercolour and Indian ink. Felt pens. Paper – Opus cold pressed watercolour paper.
Mother always said a dragon should never burp in public. Now Fred knew why. "I think I can smell smoke," the villager said as she came out of her cottage to stand on the porch.

Ruth Bowman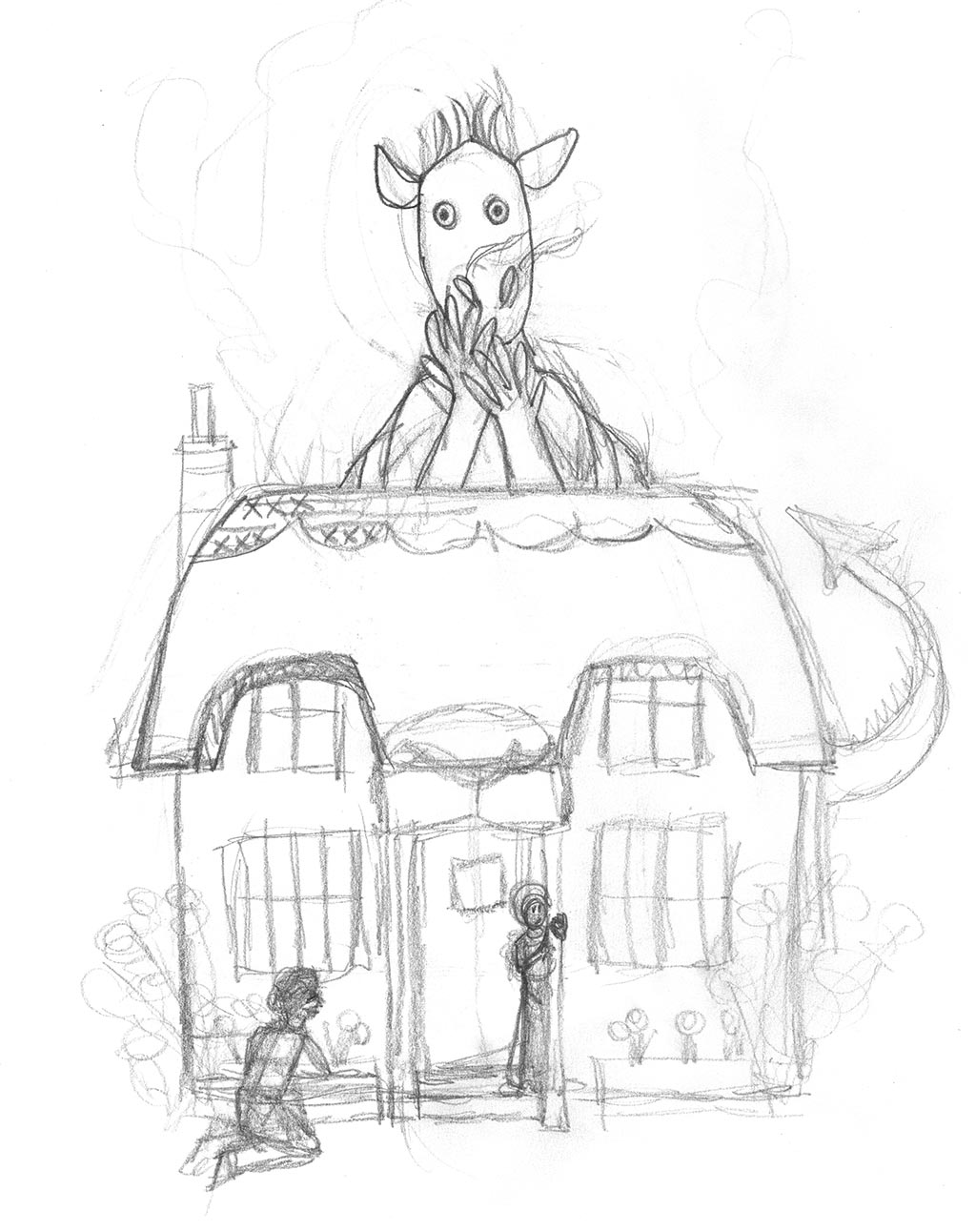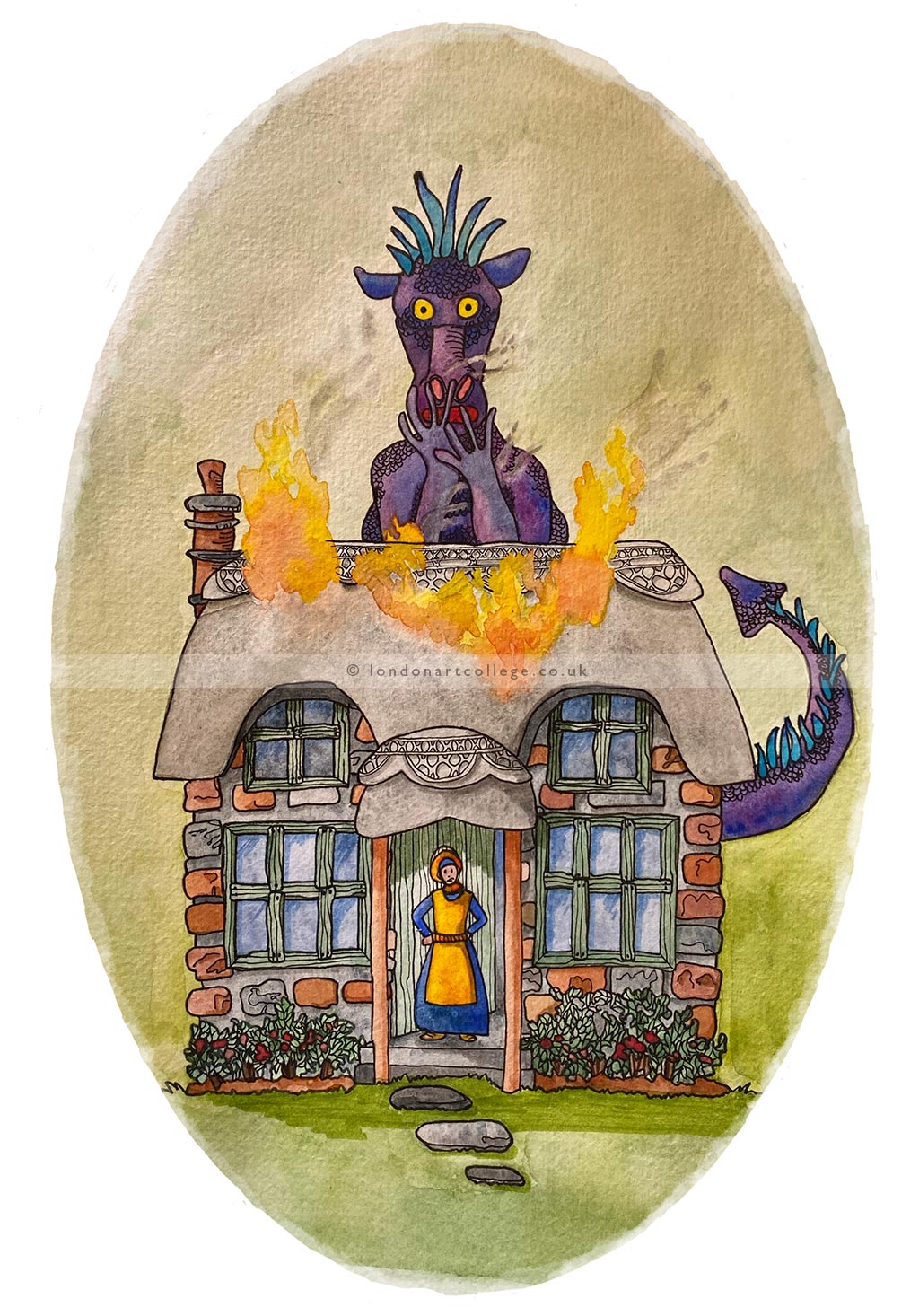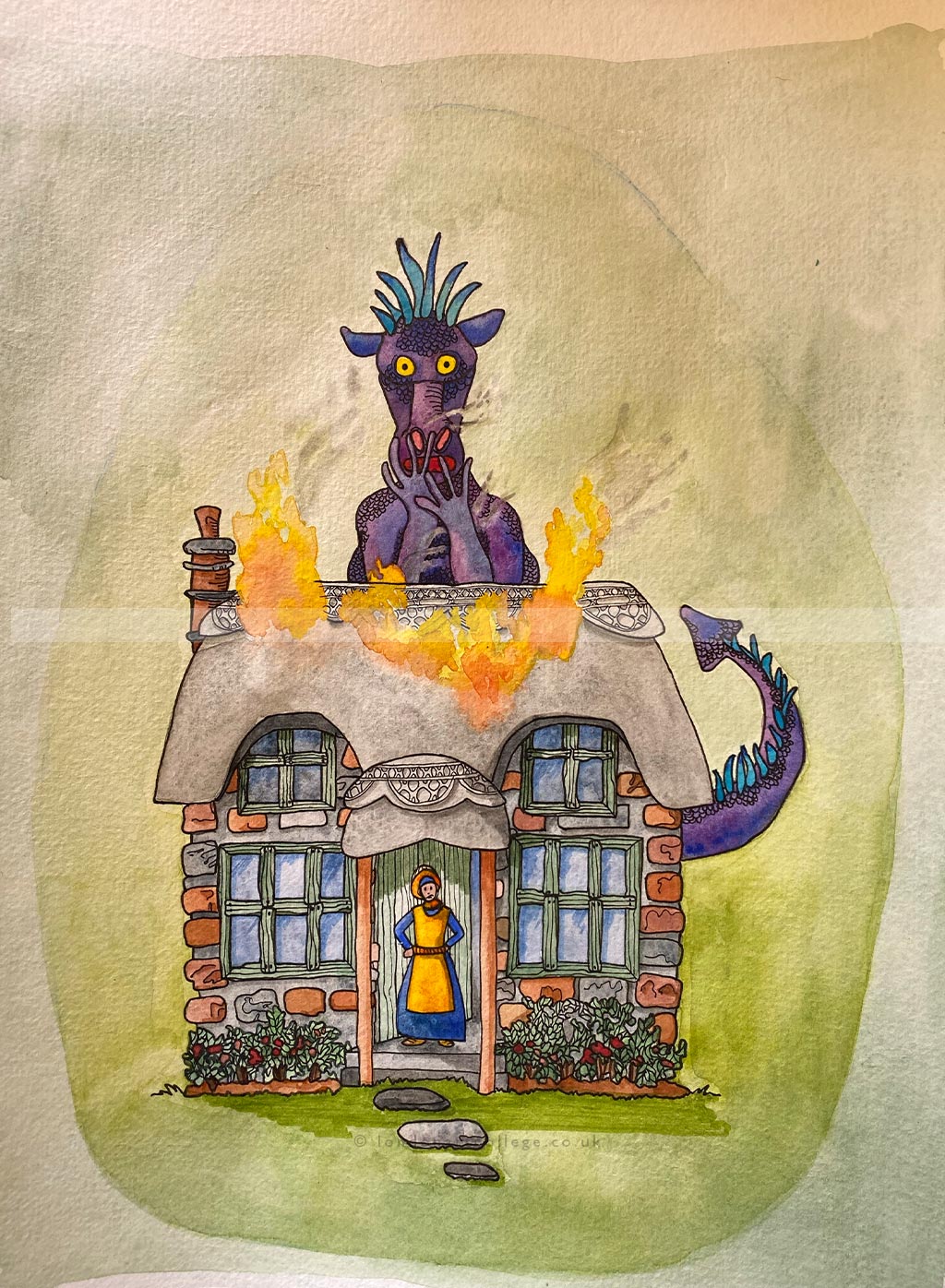 If you would like to receive a roundup of all of our blog posts once a week to keep you inspired in your inbox, why not sign up to our newsletter. You can access our sign up at the top of our page. If you are a London Art College student and you would like your artwork featured here, drop us a line at any time.