The following is by student Anne-Sophie Laugier who has recently sent in her final assignment for the Illustrating Children's Book Diploma Course with tutor Maggy Roberts…
I chose to do the exercise digitally, because it was easier for me to play around, erase and redo the faces as much as I wanted to.

For the assignment, I used watercolor. I was very careful with the dimensions, the place of the text (that I tried to integrate seamlessly, paying attention to negative space) and to have nothing important in the gutter area.

I though a lot about it, on how to illustrate all this rich text while having a really strict (and rather small) space. I chose to go with 4 birds, each of them doing 1 thing describe in the text while showing the fact that the tortoise was really popular! To conclude, I wanted to say that I really enjoyed your course….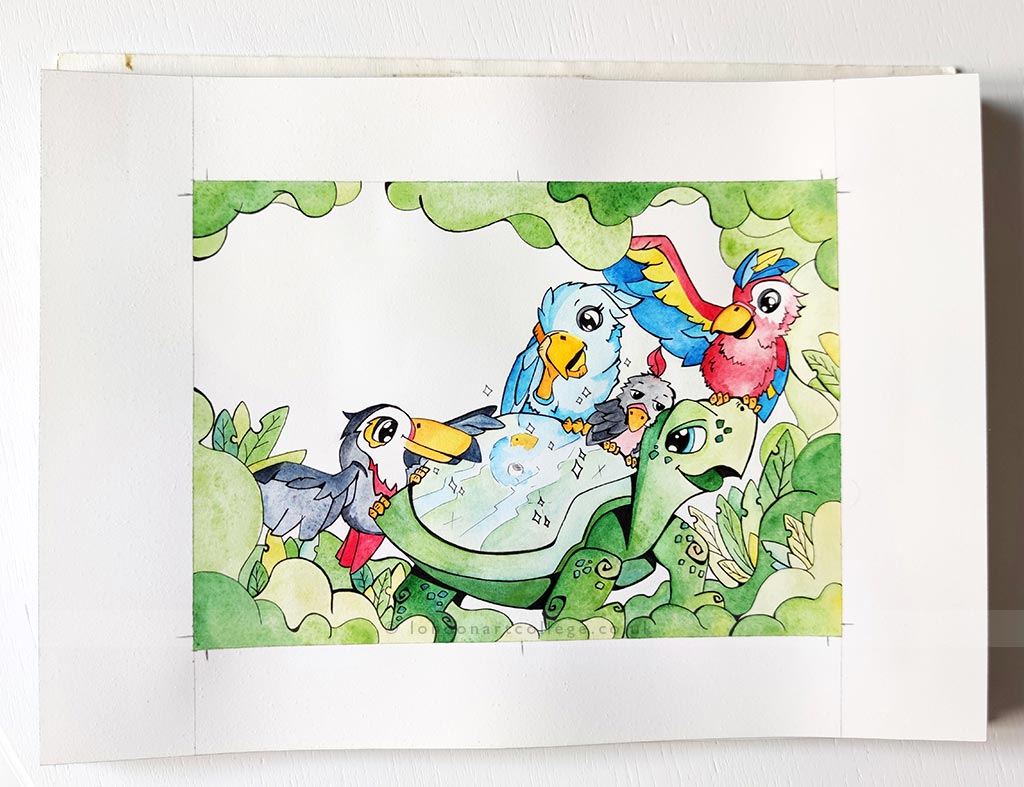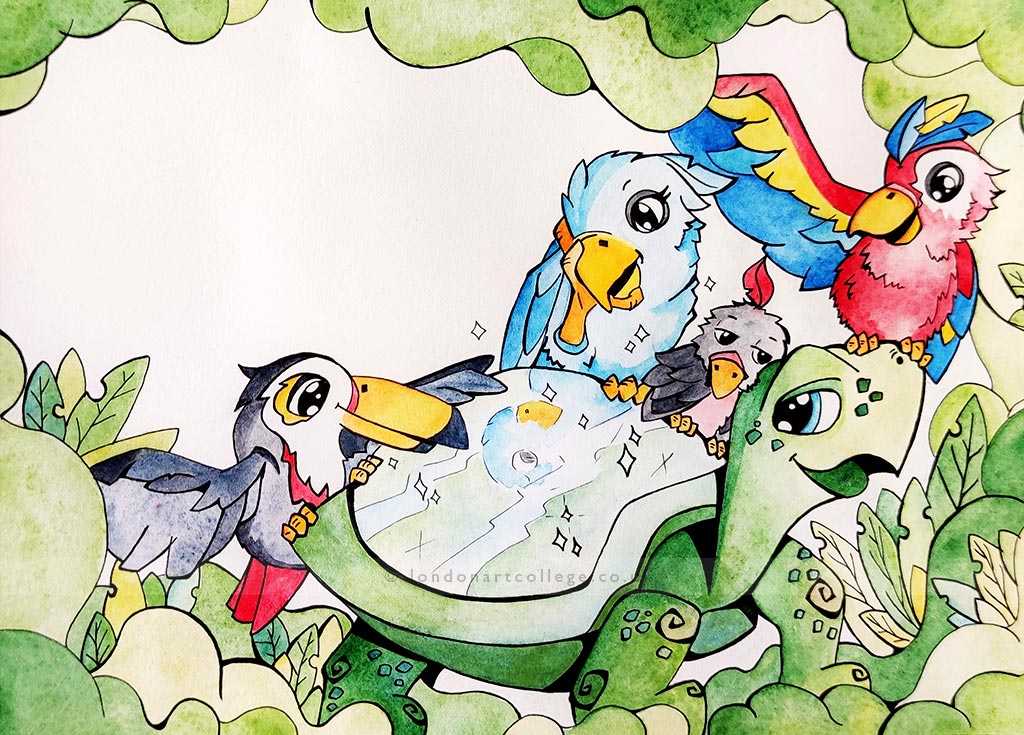 If you would like to receive a roundup of all of our blog posts once a week to keep you inspired in your inbox, why not sign up to our newsletter. You can access our sign up at the top of our page. If you are a London Art College student and you would like your artwork featured here, drop us a line at any time.