My name is Stuart Brandt and I am currently taking the illustration course with Maggy Roberts and the follow on course too.

I really enjoyed this exercise below! I found my perception not the best, but feel the room gives the illustration just enough depth. When starting this all I could think of was how people like to reminisce about their lives. so as the brief was to show their travels and their friendship, I used my idea and feel, its different and looks great.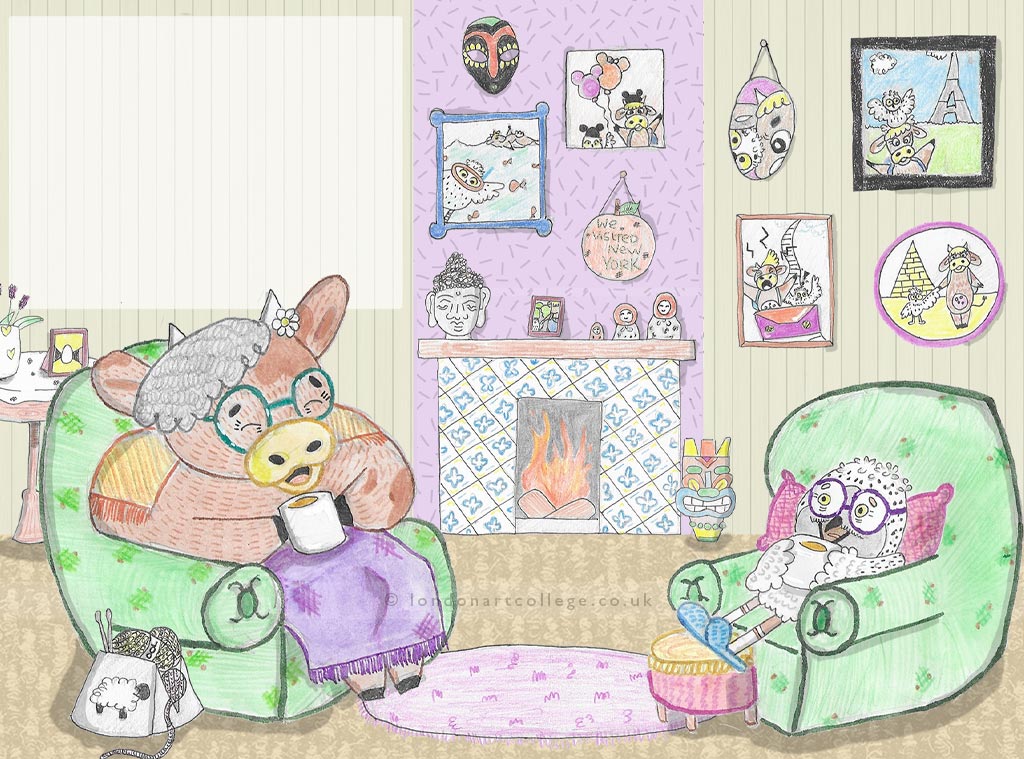 With the scary poem and illustration, I found the first exercise really helpful, blocking colours etc. I completed the first exercise and realised I needed to use ink for the black areas, so I used ink and a paint brush. I actually enjoyed using the media of ink, found it easier to control with the brush too. Definitely bee using ink again, I will explore this medium.

The second exercise found me drawing it all out again and planning the sketch easier, then put it onto the computer to edit, and colour and texture. I really like this finish piece. feel I have captured the imagination of the Poem for the intended audience.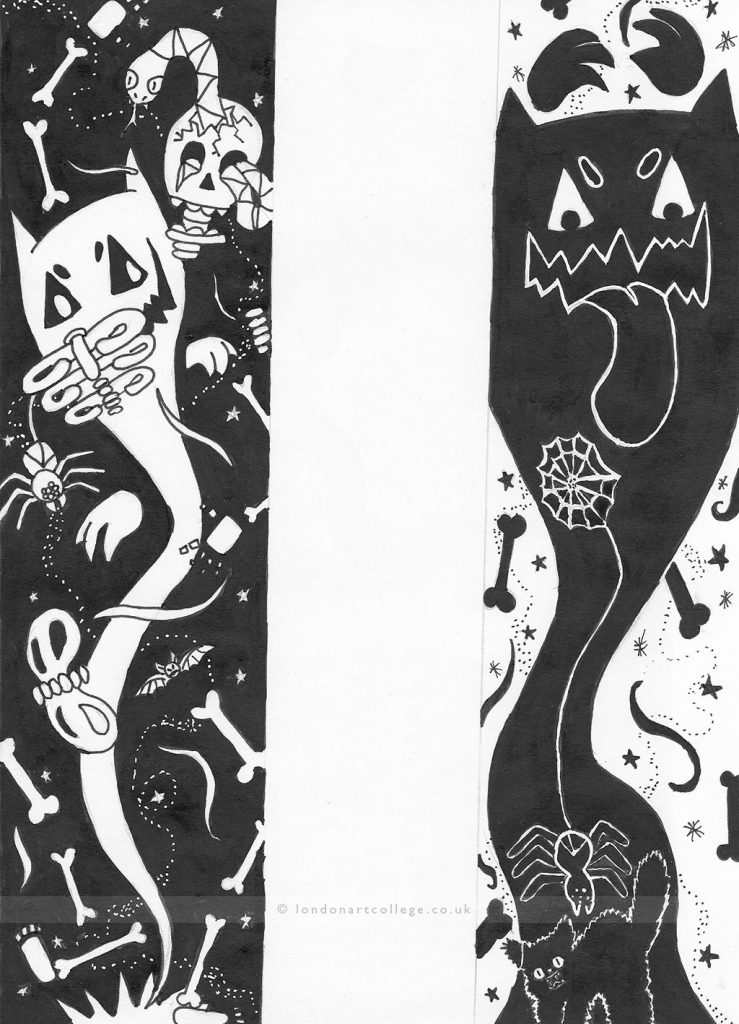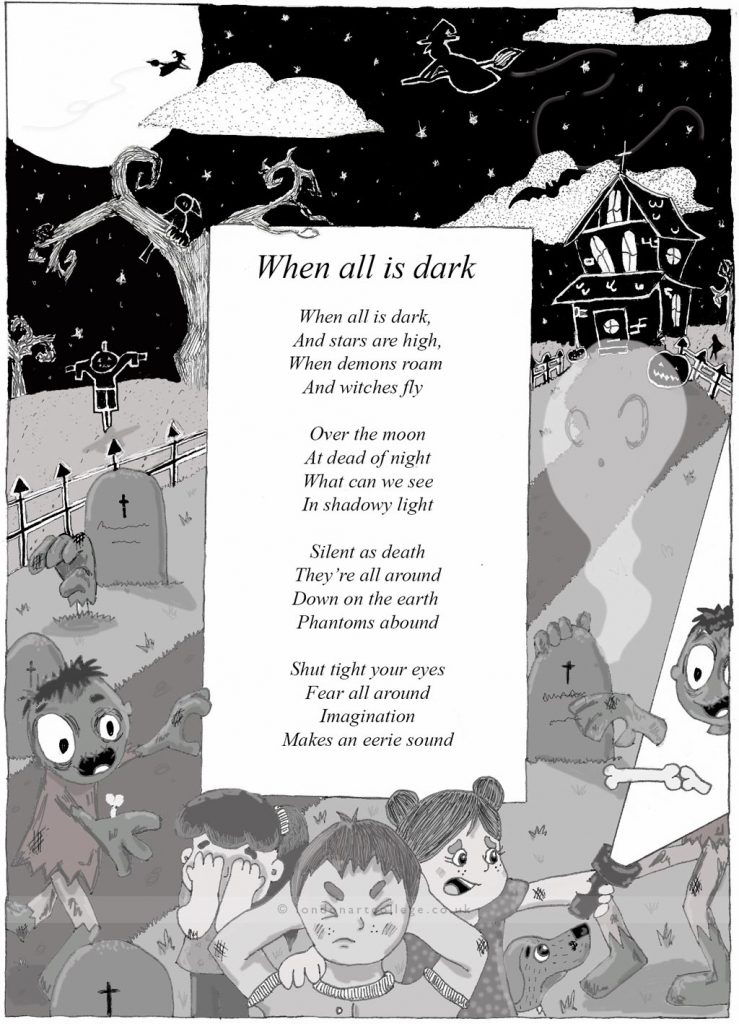 If you would like to receive a roundup of all of our blog posts once a week to keep you inspired in your inbox, why not sign up to our newsletter. You can access our sign up at the top of our page. If you are a London Art College student and you would like your artwork featured here, drop us a line at any time.