Davina is enjoying discovering how versatile drawing with different types of pens can be. Especially in creating the textures and effects of plants and landscapes. She is currently working with Monica Cilmi on the Drawing with Pens course.

Visit our website if you would like to have a go yourself. Drawing with Pens Art Course. We love Davina's work and wish her all the best with her drawings.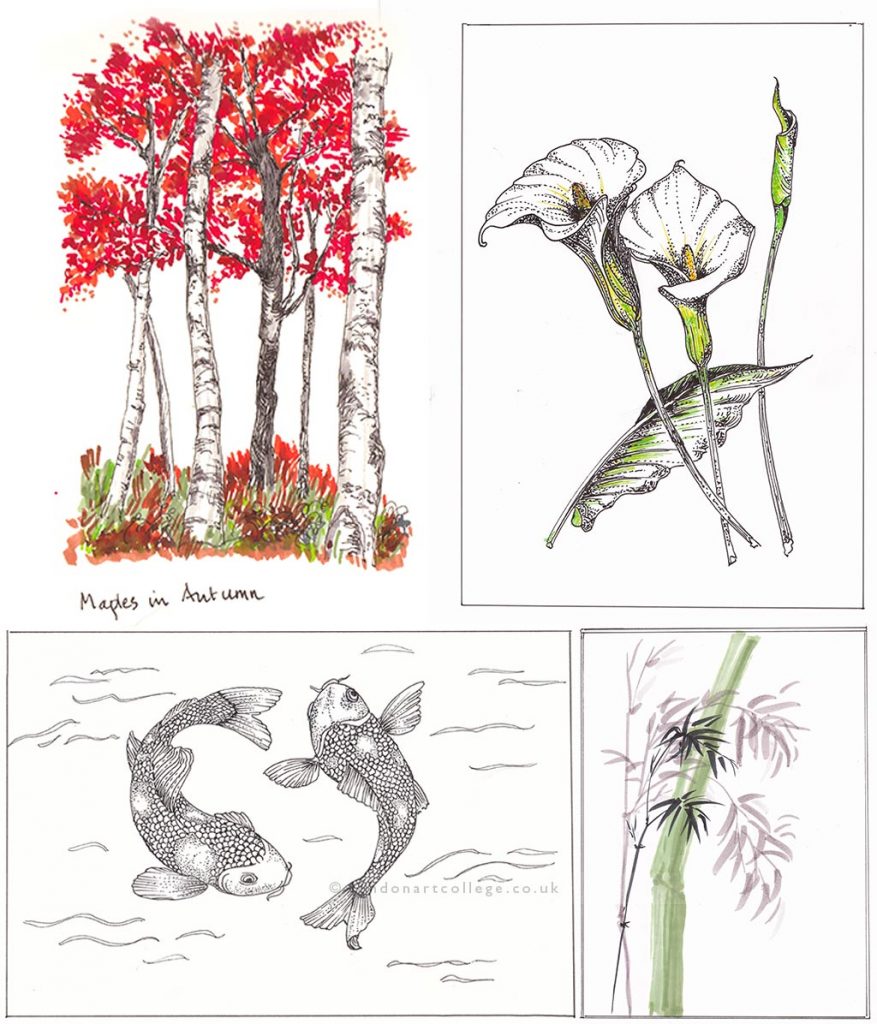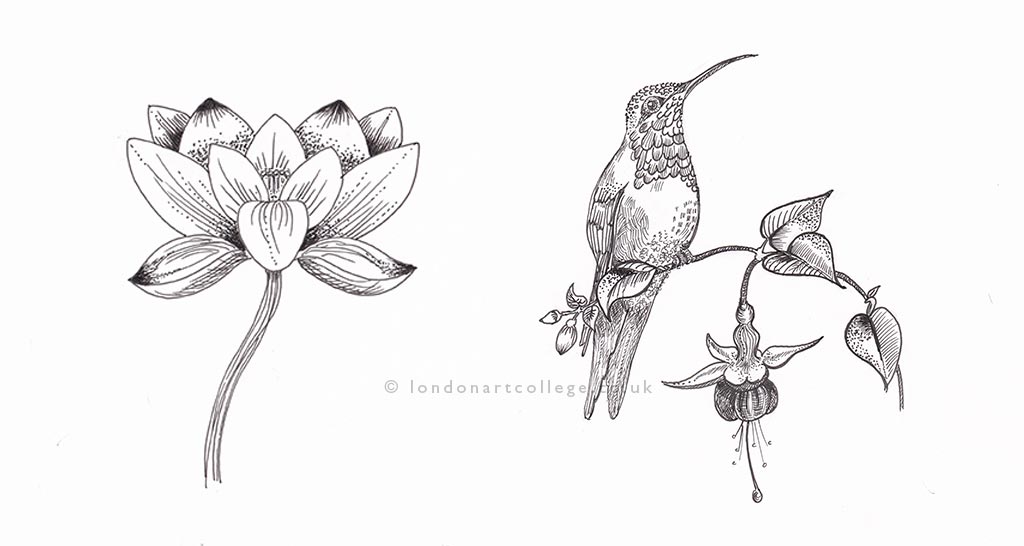 If you would like to receive a roundup of all of our blog posts once a week to keep you inspired in your inbox, why not sign up to our newsletter. You can access our sign up at the top of our page. If you are a London Art College student and you would like your artwork featured here, drop us a line at any time.