Rosy Davis, is approaching midway through the Graphic Design Art Diploma Course. She has produced some lovely typographic work, as well as an excellent tonal study. It really demonstrates her versatility with art and design.

The first piece is a pen and ink study of a jug of sunflowers, which focuses on how effective tonal contrast informs the viewer. This is an excellent example of placing light toned subject matter against a significantly darker background.

Rosy's second pieces are typographic and also showcase her incredible illustrative skills. The flyer cover for a festival is ideal, with flowers forming the subject's hair. The final piece is an exploration of fonts and is a particularly interesting and well-finished solution.
Vanessa Weaver
Graphic Design Art Course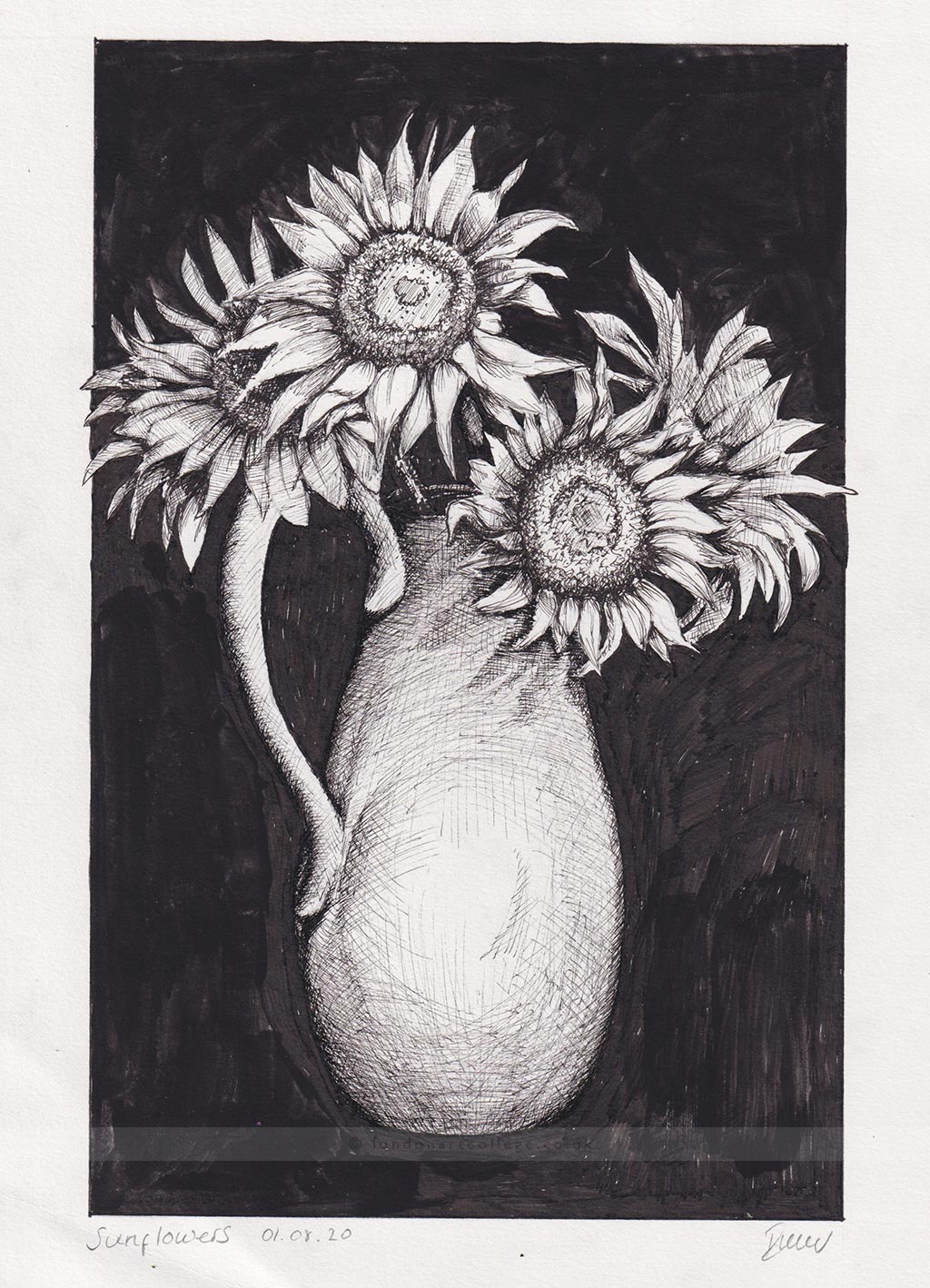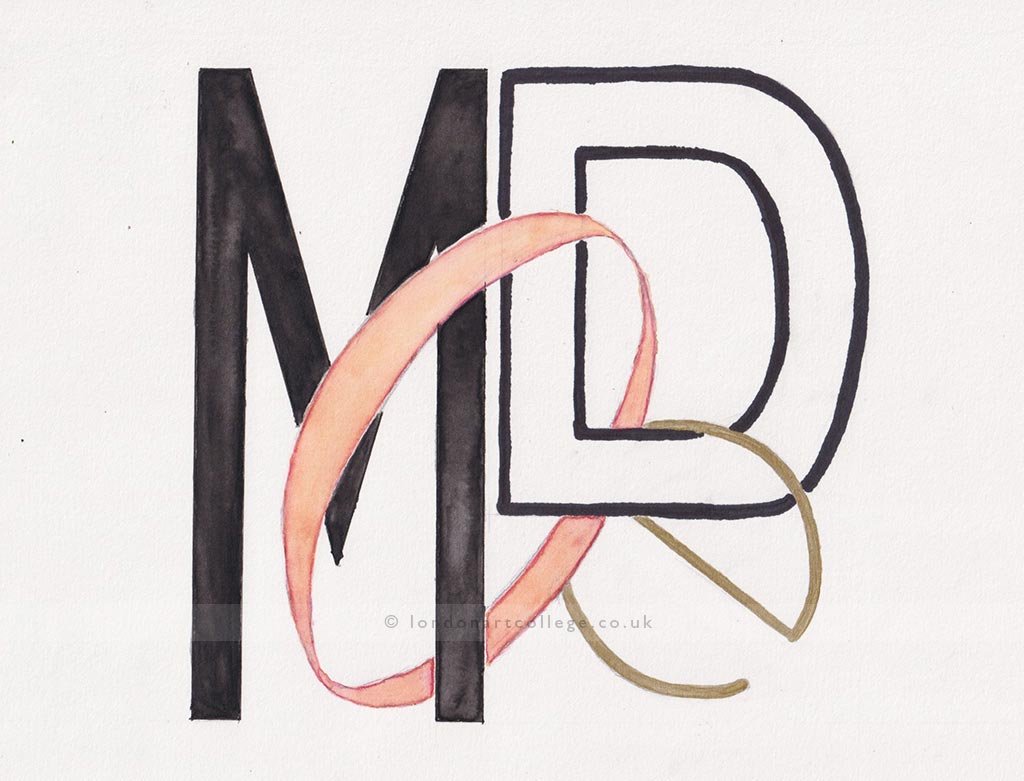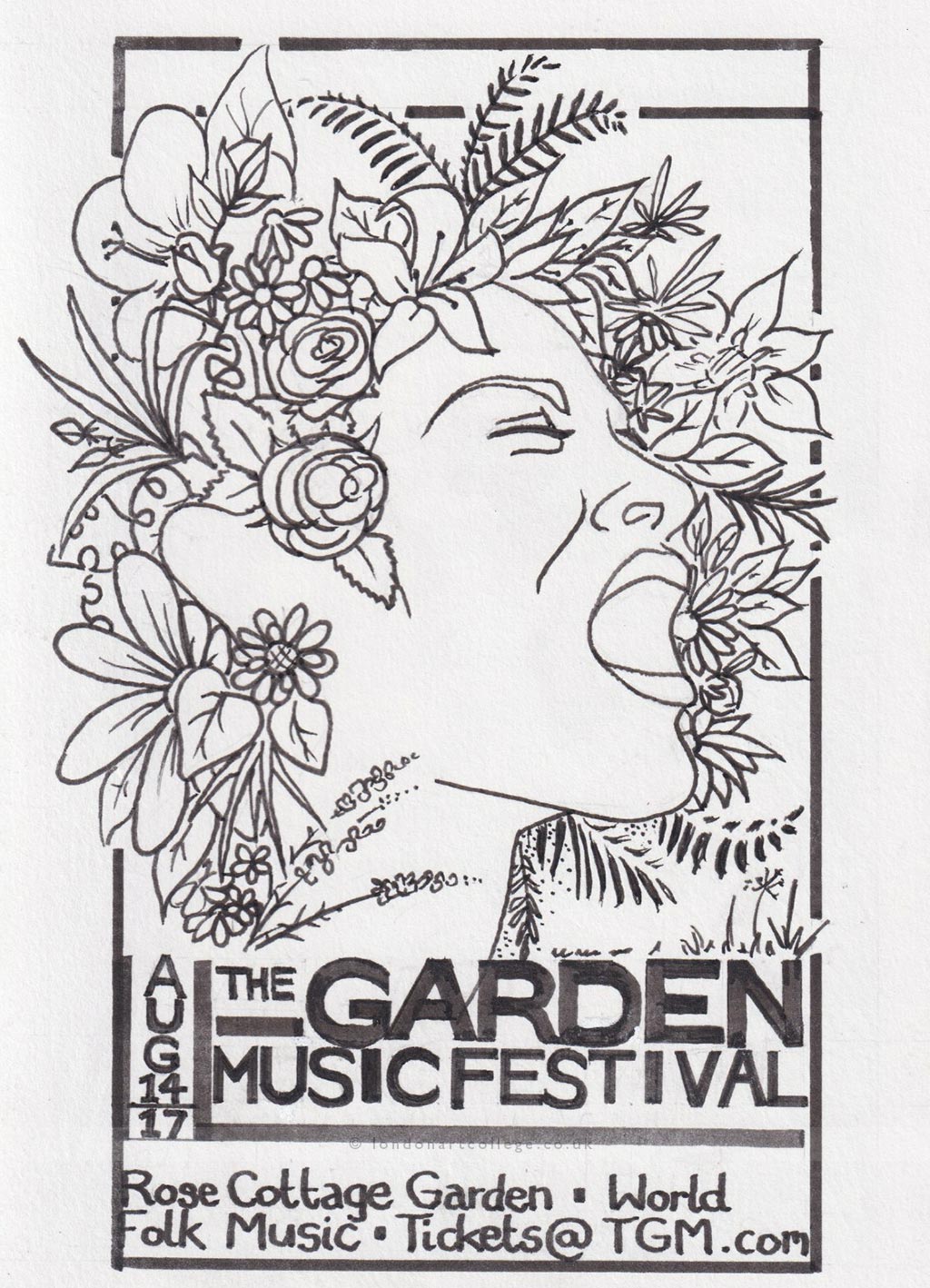 If you would like to receive a roundup of all of our blog posts once a week to keep you inspired in your inbox, why not sign up to our newsletter. You can access our sign up at the top of our page. If you are a London Art College student and you would like your artwork featured here, drop us a line at any time.