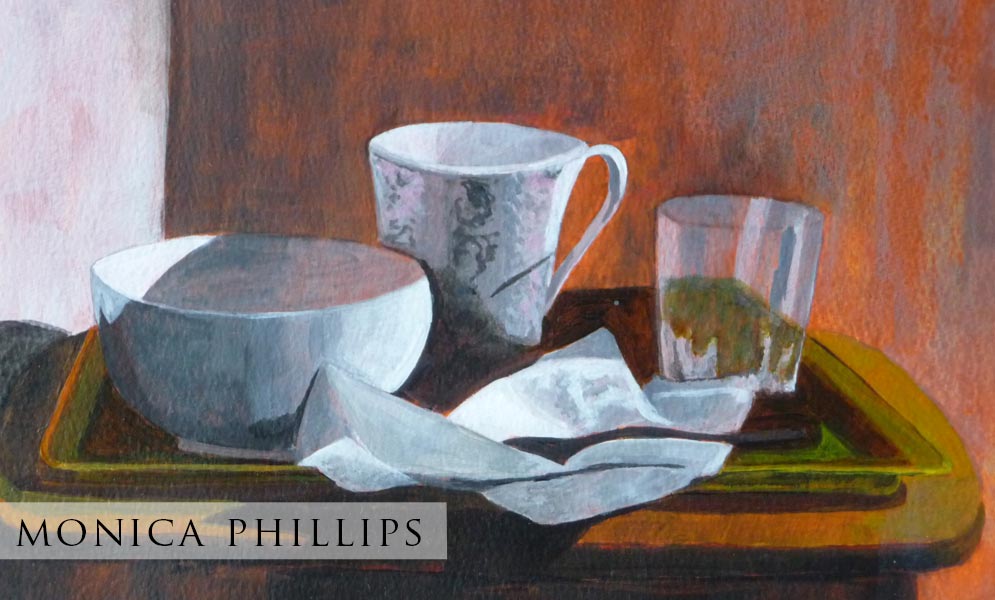 Monica Phillips created these fantastic pieces whilst working on the Still Life Course with tutor Alan Dedman. We love all of the paintings Monica has painted and particularly admire the way she has handled the glasses and the shine on the bottles. Still enabling us to understand that they are see through and being able to see the background through them, but still showing their solidity and three dimensional form and shine.

Four excellent paintings and we hope that Monica is pleased with her results. If you would like to have a go at Still life painting yourself, but need a little one to one tutoring, why not head over to our website and find out more about how our course could help you.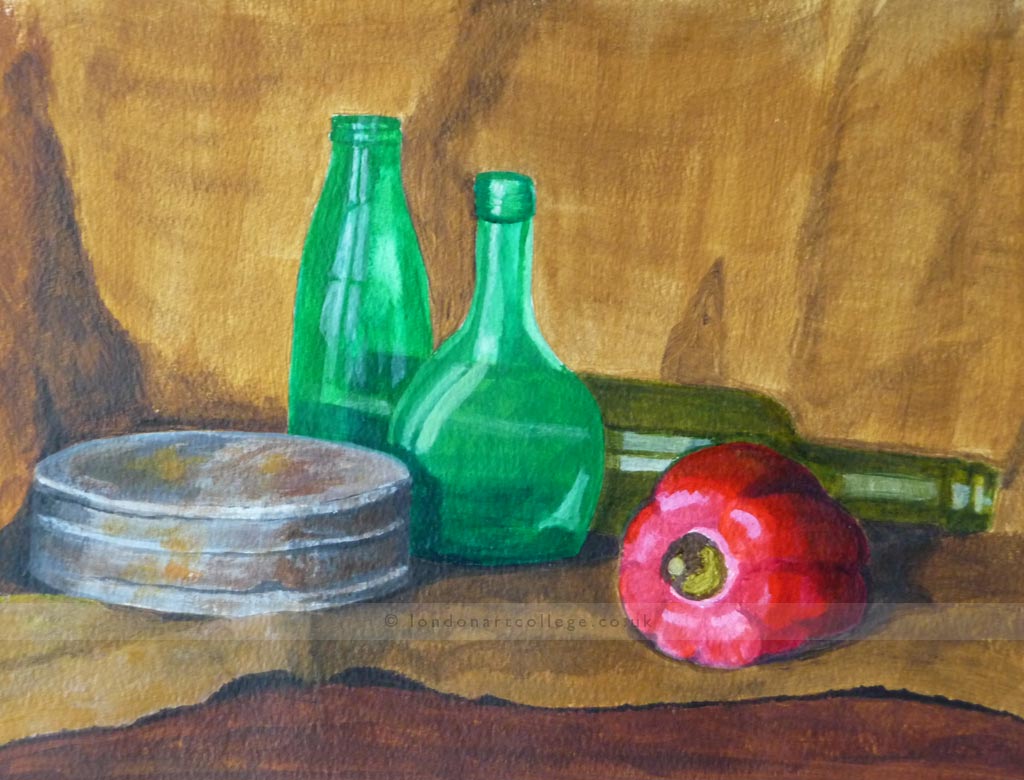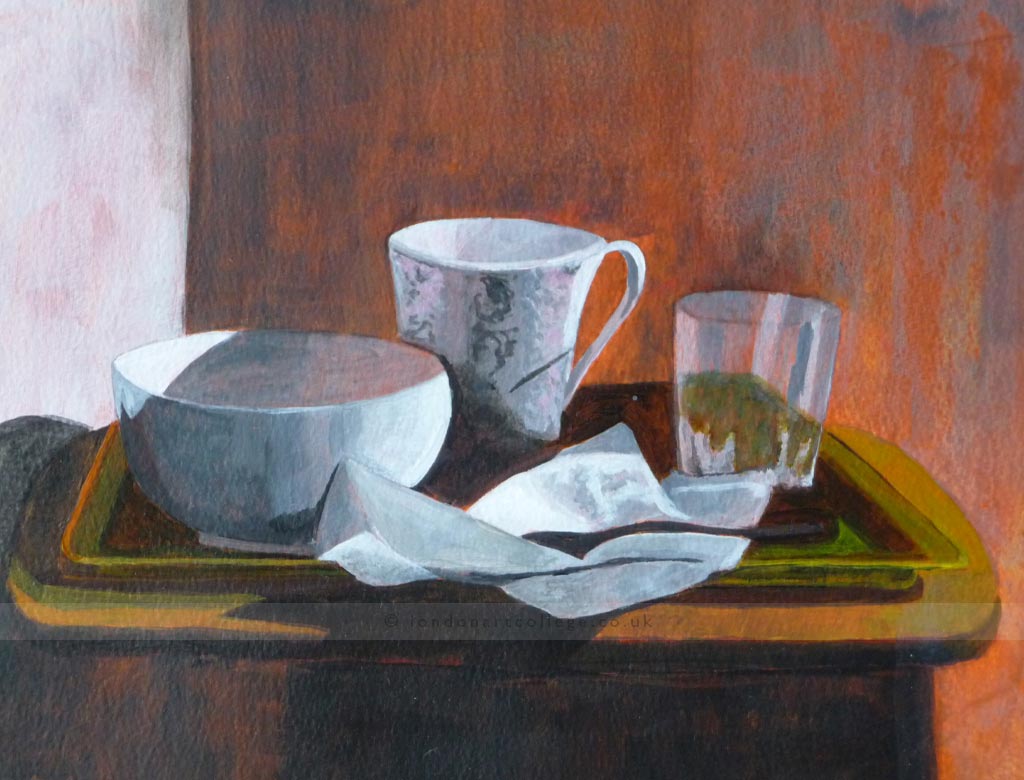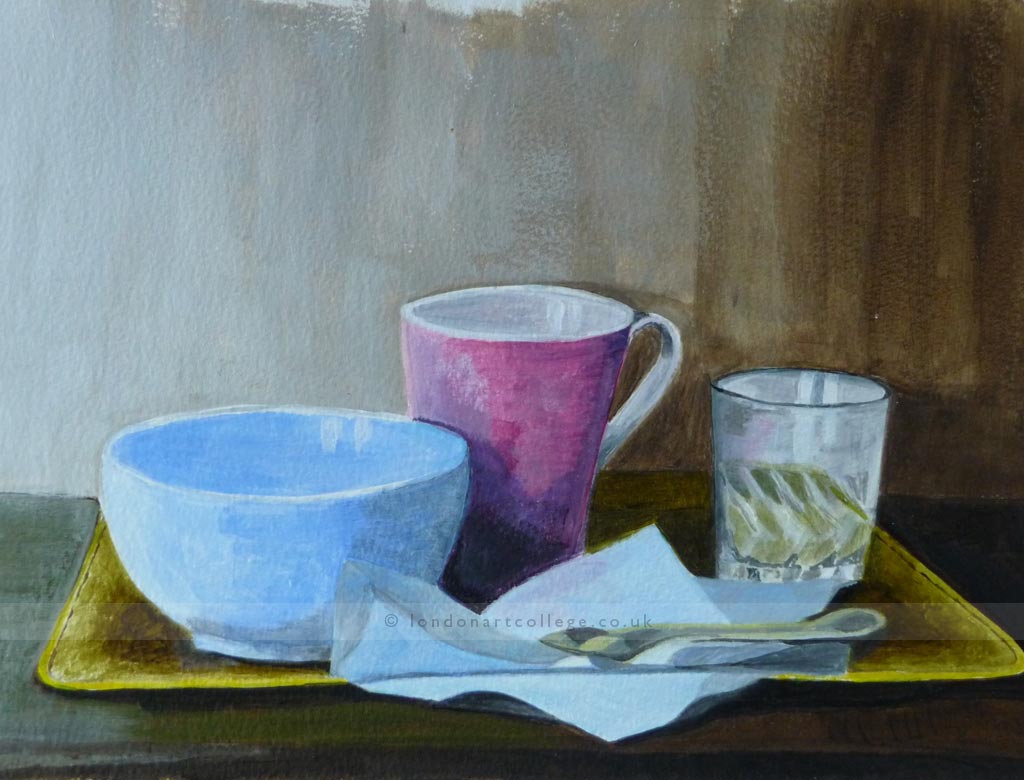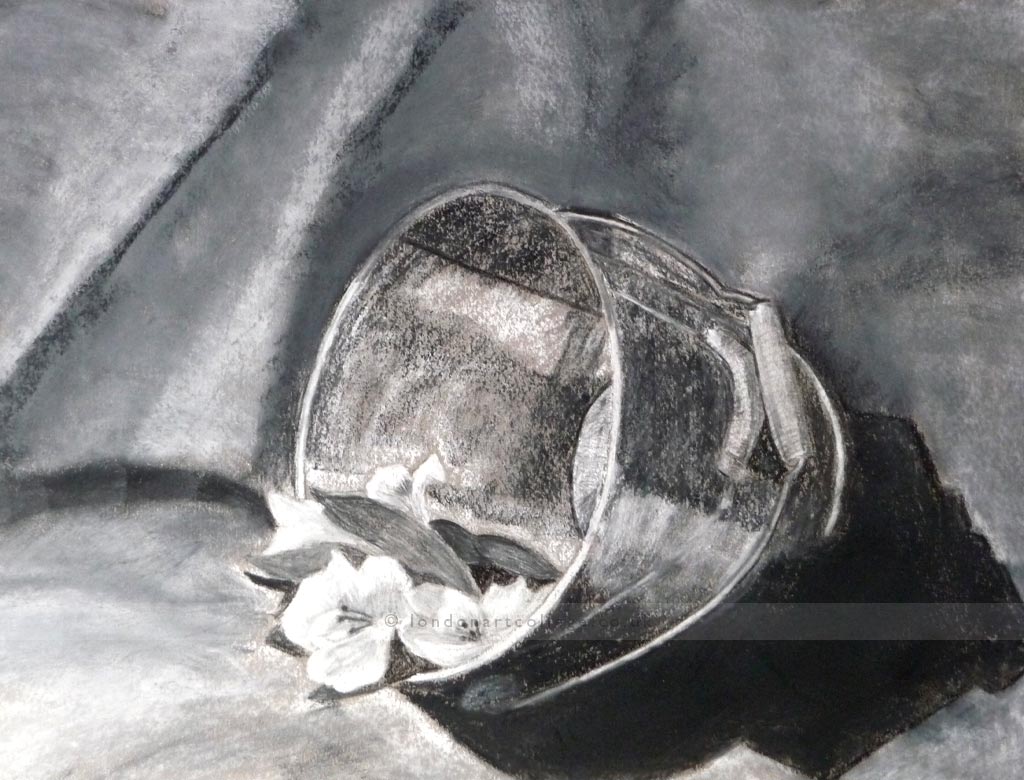 If you would like to receive a roundup of all of our blog posts once a week to keep you inspired in your inbox, why not sign up to our newsletter. You can access our sign up at the top of our page. If you are a London Art College student and you would like your artwork featured here, drop us a line at any time.