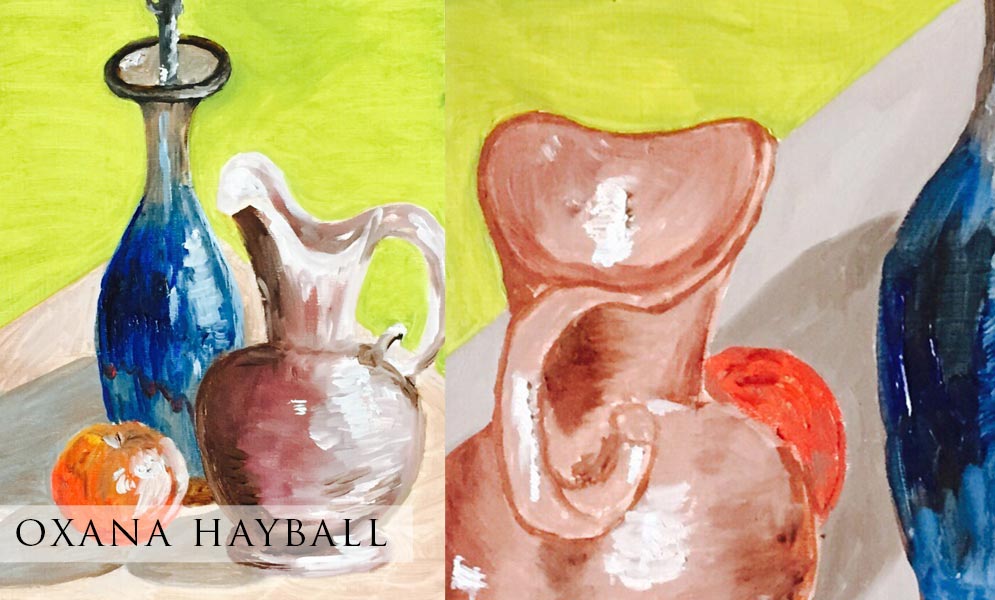 Three superb paintings today by London Art College student Oxana Hayball who created these whilst studying still life with tutor Alan Dedman. We love the way Oxana is experimenting viewing the objects at different angles. Which do you like best?

if you would like to learn how to create good still life set ups and also how to paint or draw them correctly, have a look at our Still life Course page for more details.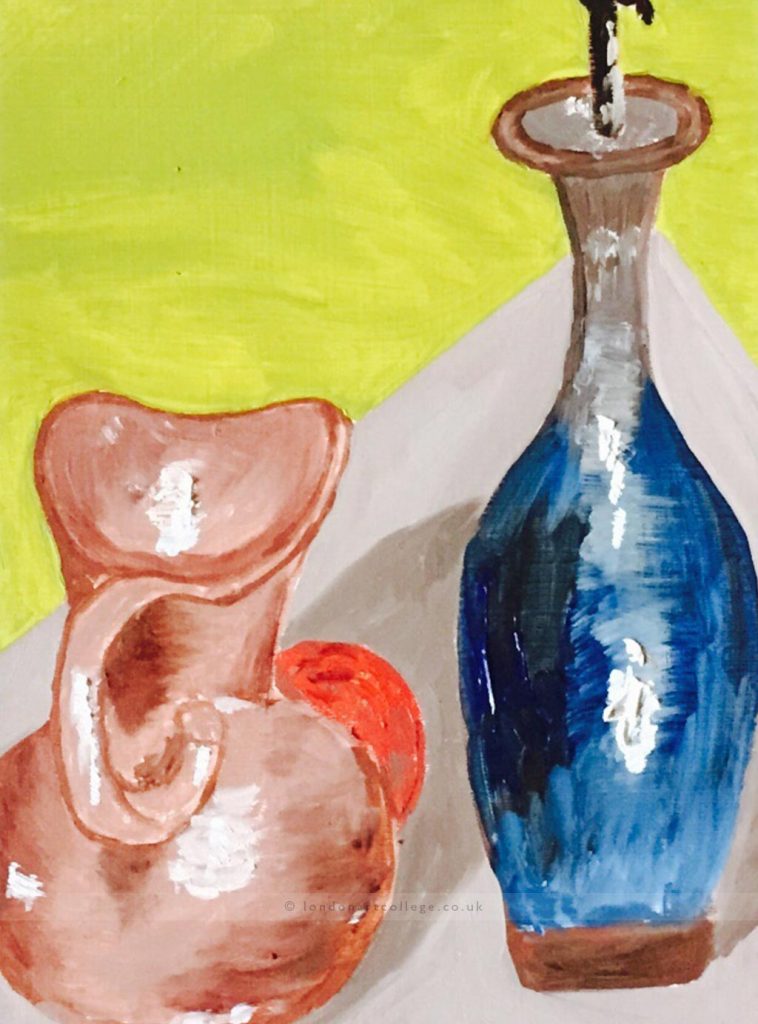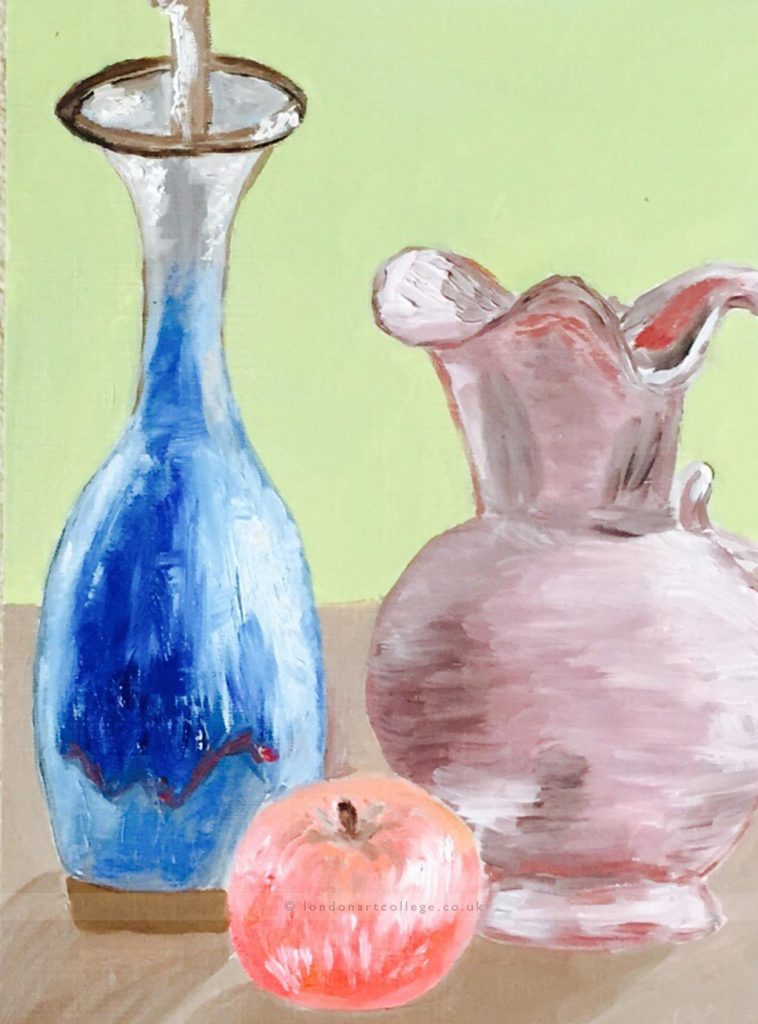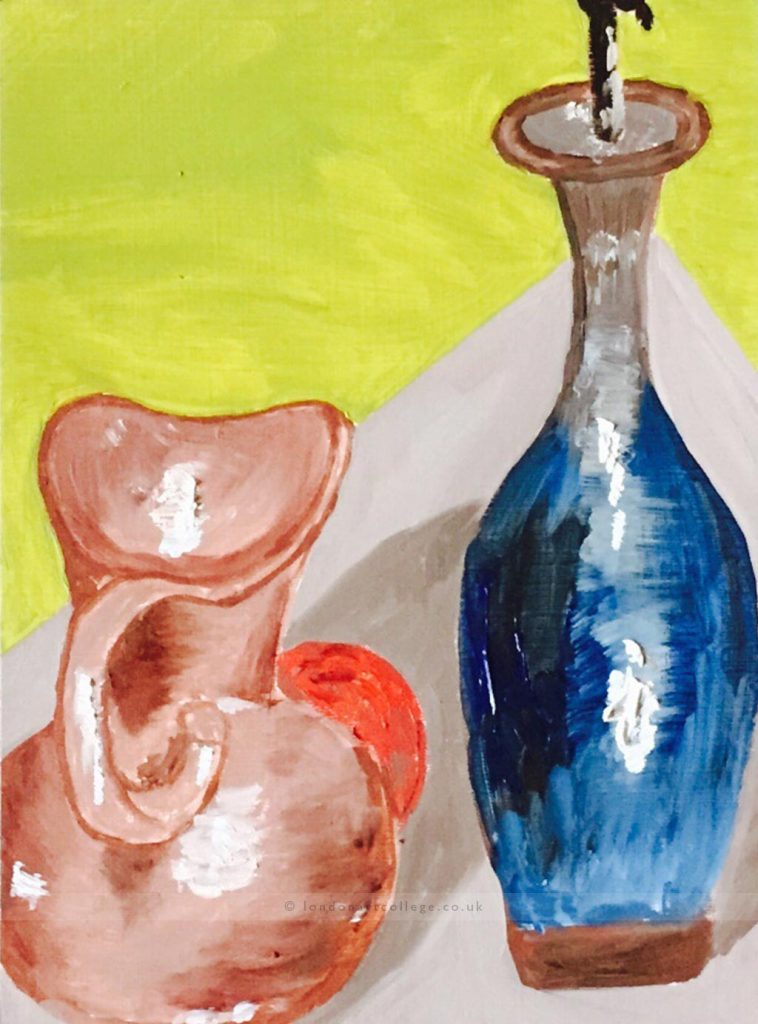 If you would like to receive a roundup of all of our blog posts once a week to keep you inspired in your inbox, why not sign up to our newsletter. You can access our sign up at the top of our page. If you are a London Art College student and you would like your artwork featured here, drop us a line at any time.