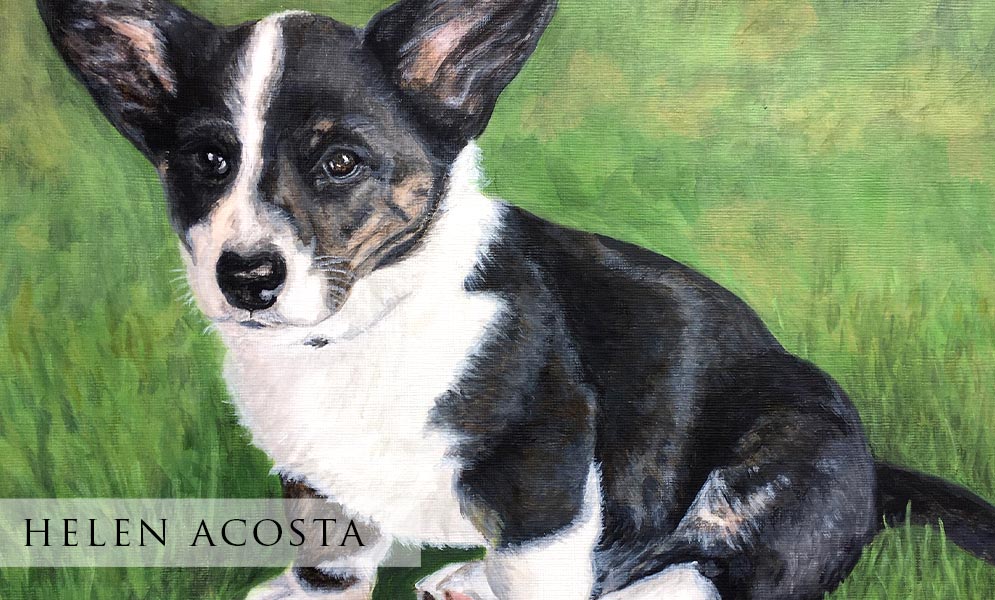 Helen Acosta completed both of these beautiful paintings for the Pet Portrait Diploma Course. The first being a Red Setter in Pastel, the second a Corgi in acrylics. Helen explains a little about each painting below. We hope you enjoy reading about Helen's experiences.
The head study is in coloured pencil on PastelMat paper. I enjoyed doing this although I found the background difficult. The colours of the dog were also tricky. I seemed to see different colours every time I looked at it afresh.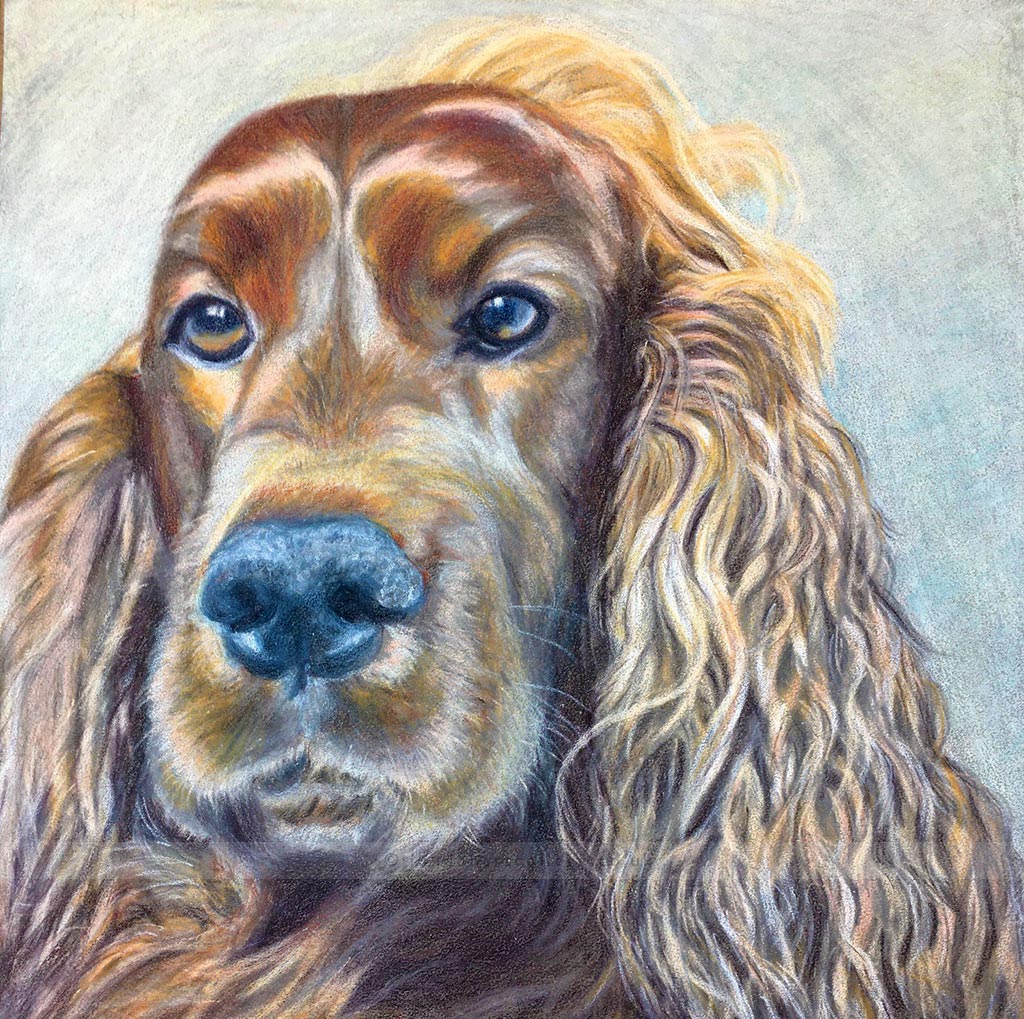 The second exercise of the corgi is in acrylics on a canvas effect paper. I found the background on this picture immensely difficult. I intentionally chose a photo where I would have to change the background because I wanted the challenge of that. I'm quite pleased with the way it turned out, although painting all those blades of grass had me tearing my hair out a few times. Doing the grass around the dog's feet and back leg in a way that looked natural was difficult and I had to redo it several times. It was definitely a learning experience!

Helen Acosta
Pet Portrait Diploma Course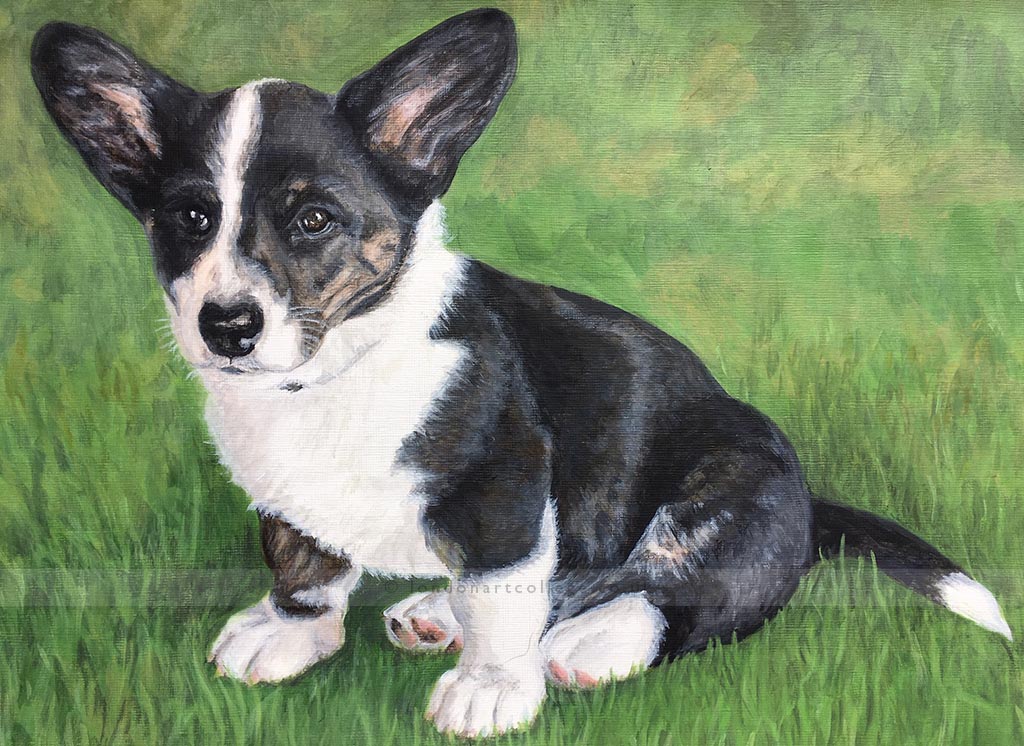 If you would like to receive a roundup of all of our blog posts once a week to keep you inspired in your inbox, why not sign up to our newsletter. You can access our sign up at the top of our page. If you are a London Art College student and you would like your artwork featured here, drop us a line at any time.