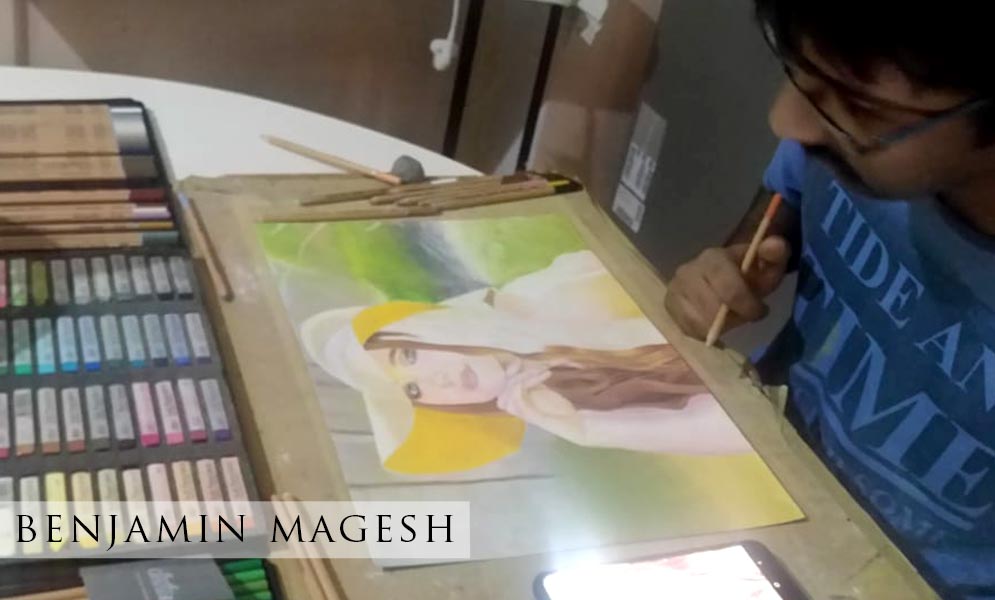 Benjamin Magesh has completed the third assignment on the Portrait Painting and Drawing Course and also included some progression shots of the portraits. We absolutely love receiving candid photos by students and we hope you enjoy viewing these of Benjamin working hard on his paintings.

We particularly love the beautiful and warm portrait of the lady in the sunhat. The colours Benjamin has used here is superb and he has created a very warm and inviting portrait where we focus in right on the subjects eyes. If you would like to learn how to paint portraits like Benjamin is doing, visit our Portrait Painting Course page for more details.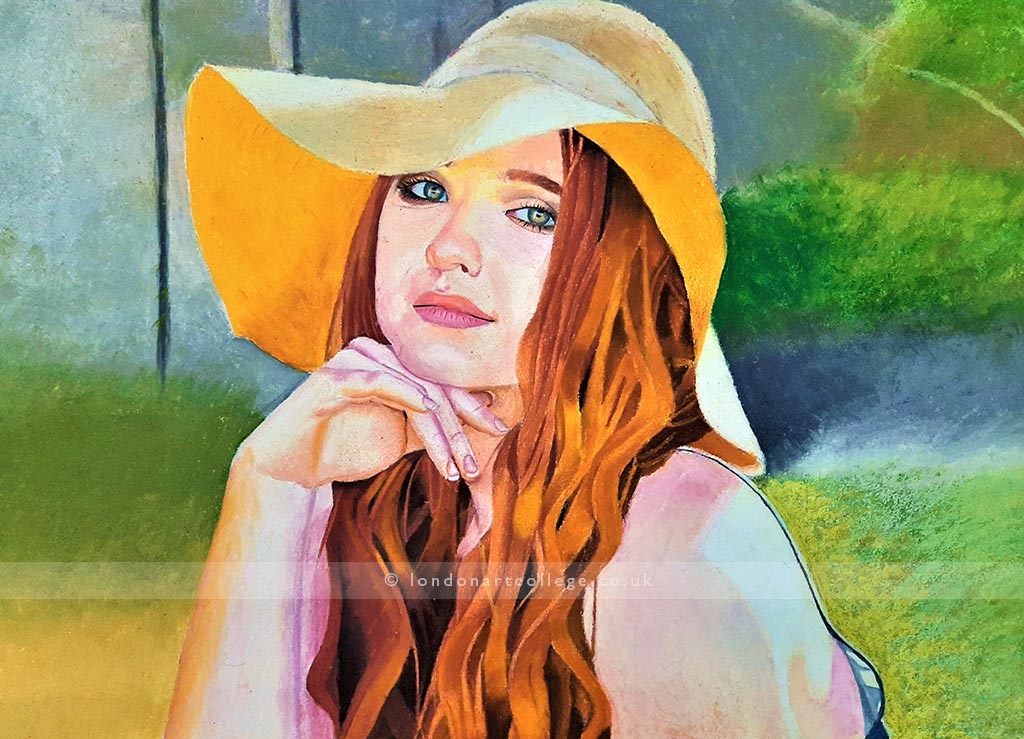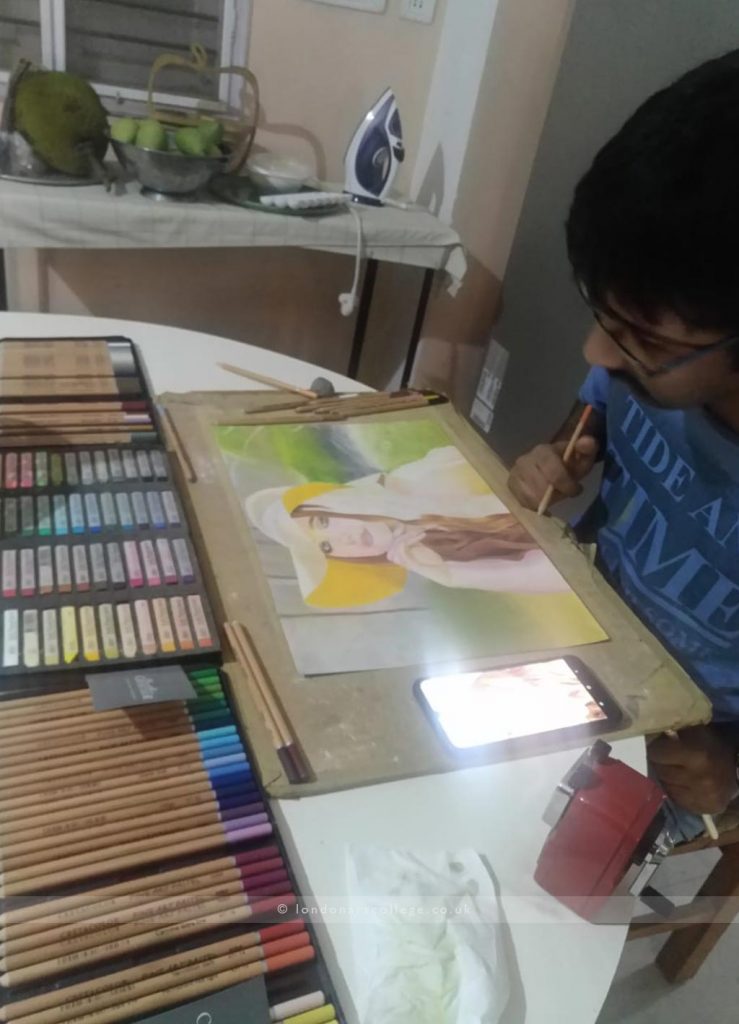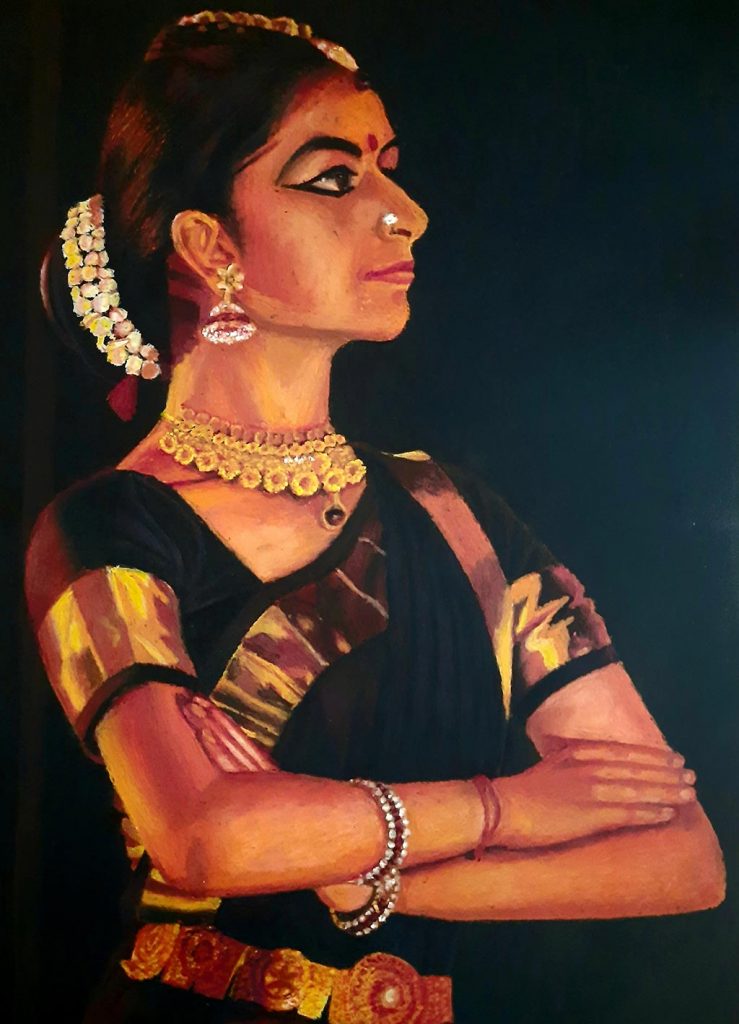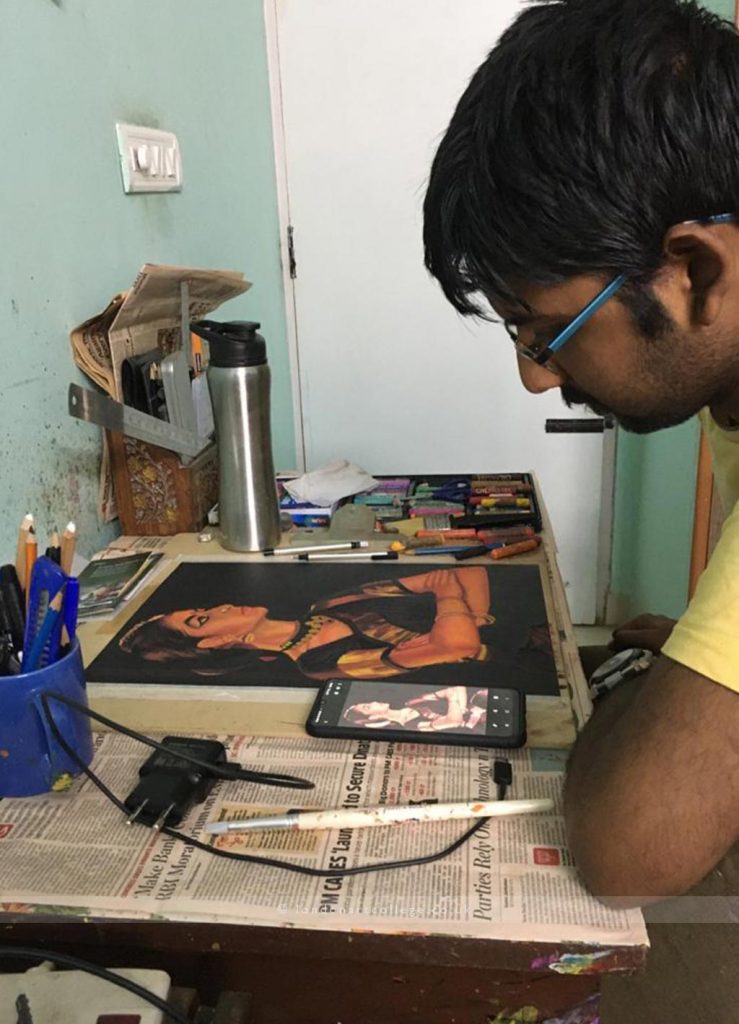 If you would like to receive a roundup of all of our blog posts once a week to keep you inspired in your inbox, why not sign up to our newsletter. You can access our sign up at the top of our page. If you are a London Art College student and you would like your artwork featured here, drop us a line at any time.