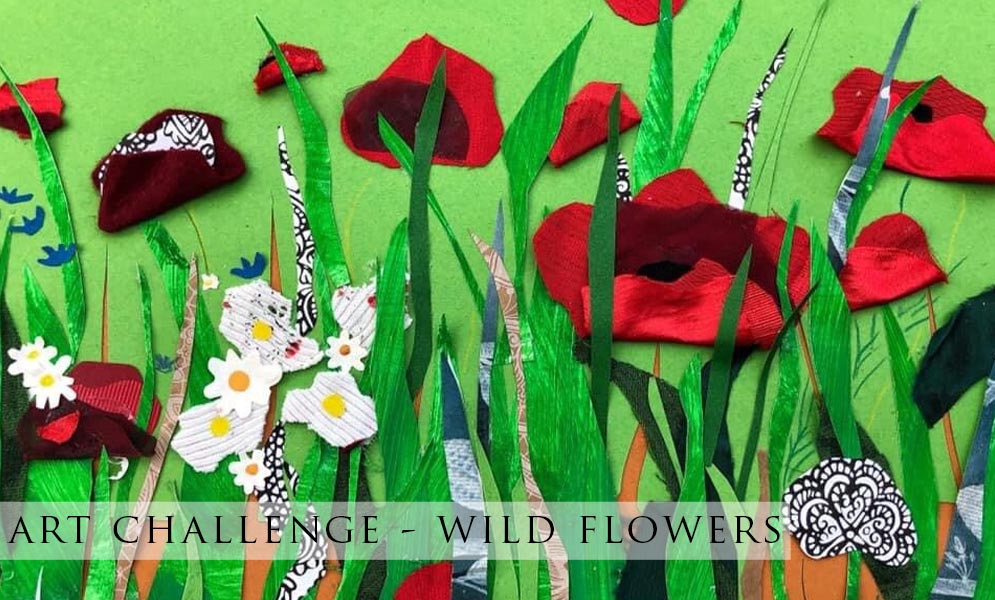 Welcome to the results of this weeks art challenge on the theme of Wild Flowers. We knew that this would be a popular theme, however we didn't realise how much enjoyment you would all gain from this wonderful subject. You have all gone wild over wild flowers!!

We absolutely love the featured image today by Anna Lebiedzka. Anna said…
It is a collage technique of wild flowers. I love combination of red and green colours.
We also love the painting below by Barbara Derecka of a photo we provided of Foxgloves in a hedgerow. Barbara painted it in acrylics – 14 x 10 inches.
Every single wild flower painting, drawing and photograph is absolutely beautiful and all of our students should be very pleased and proud of their results this week.

We have an interesting challenge for you tomorrow, something a little different. Perhaps a little tricky but of something every single one of us look every day at but perhaps take for granted! Intrigued? Stay tuned!!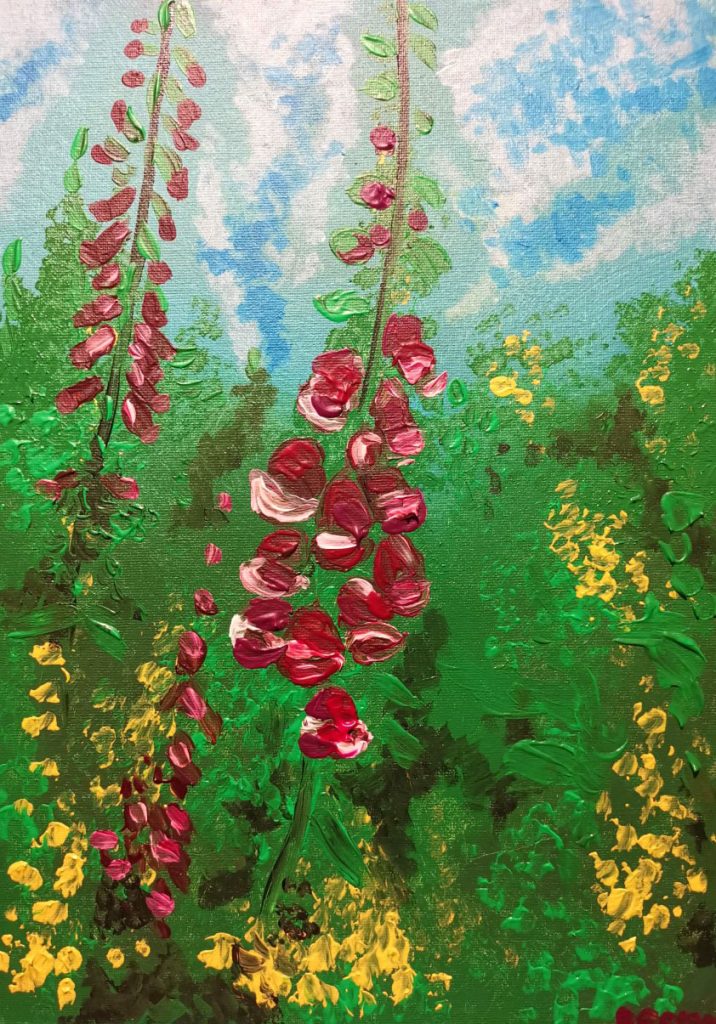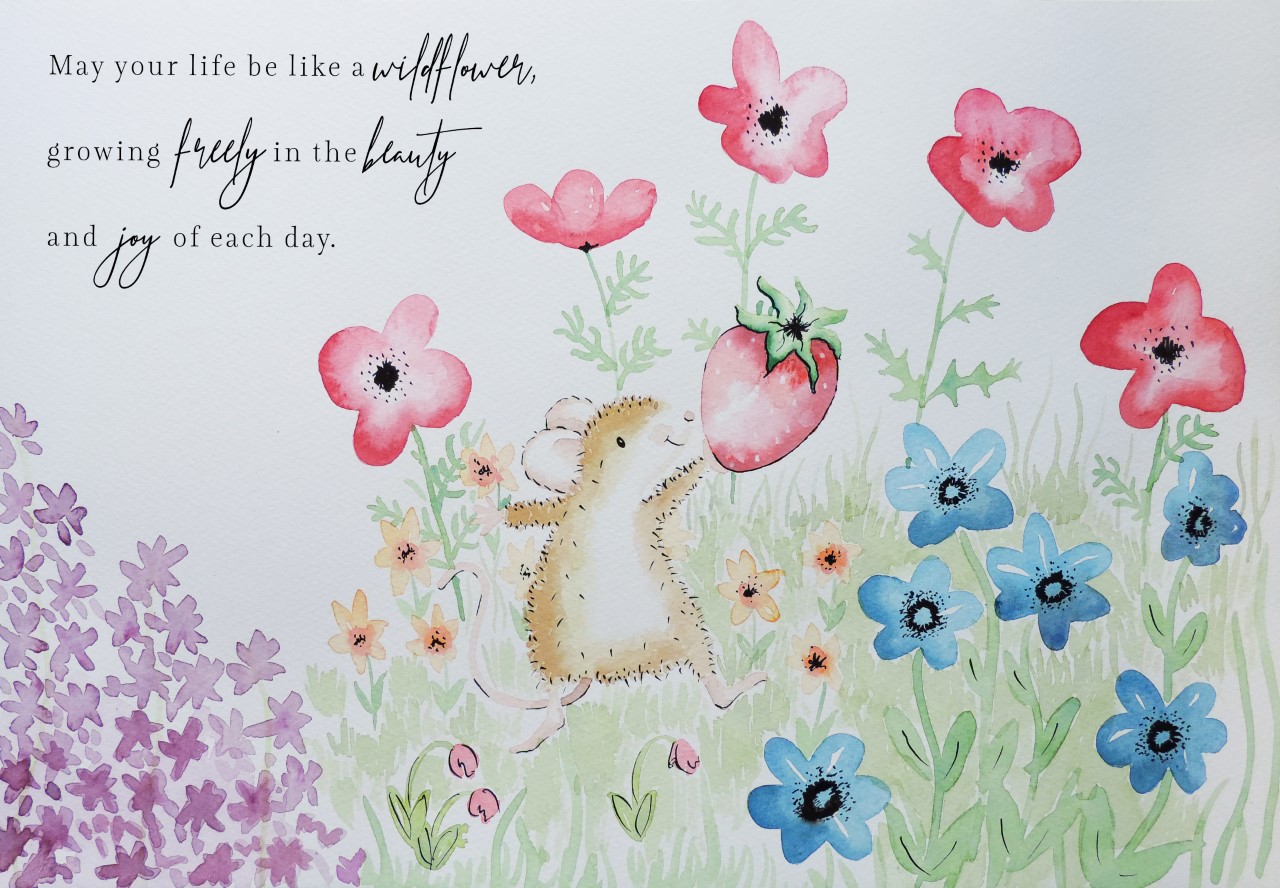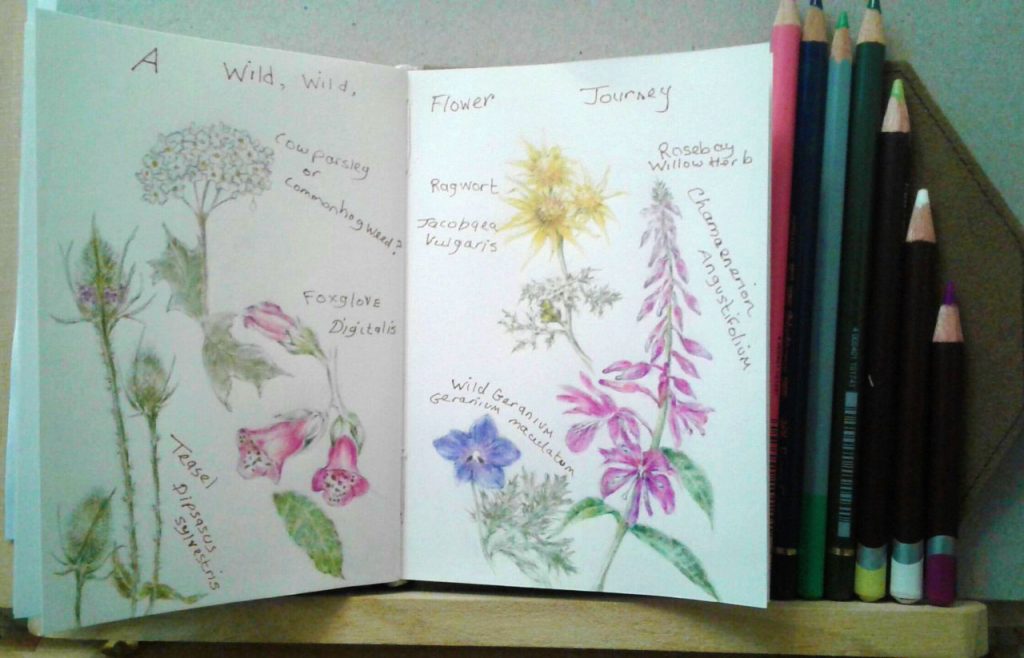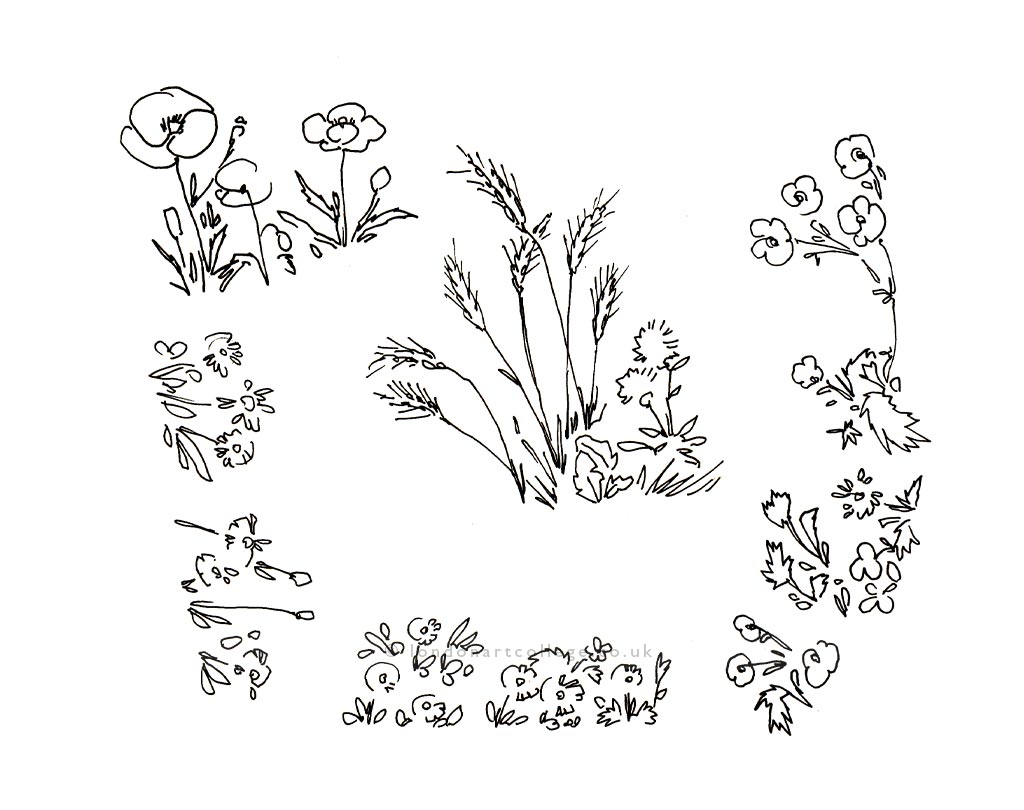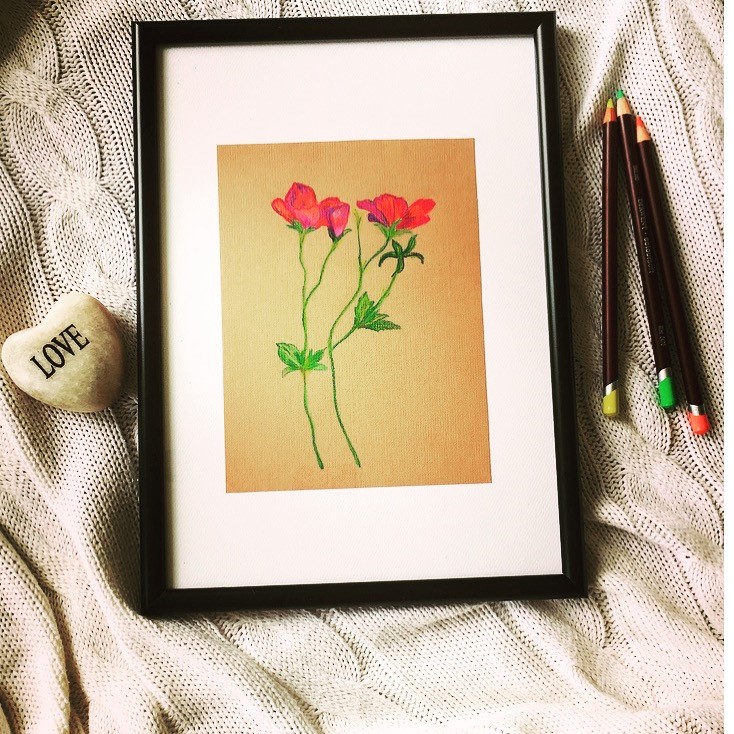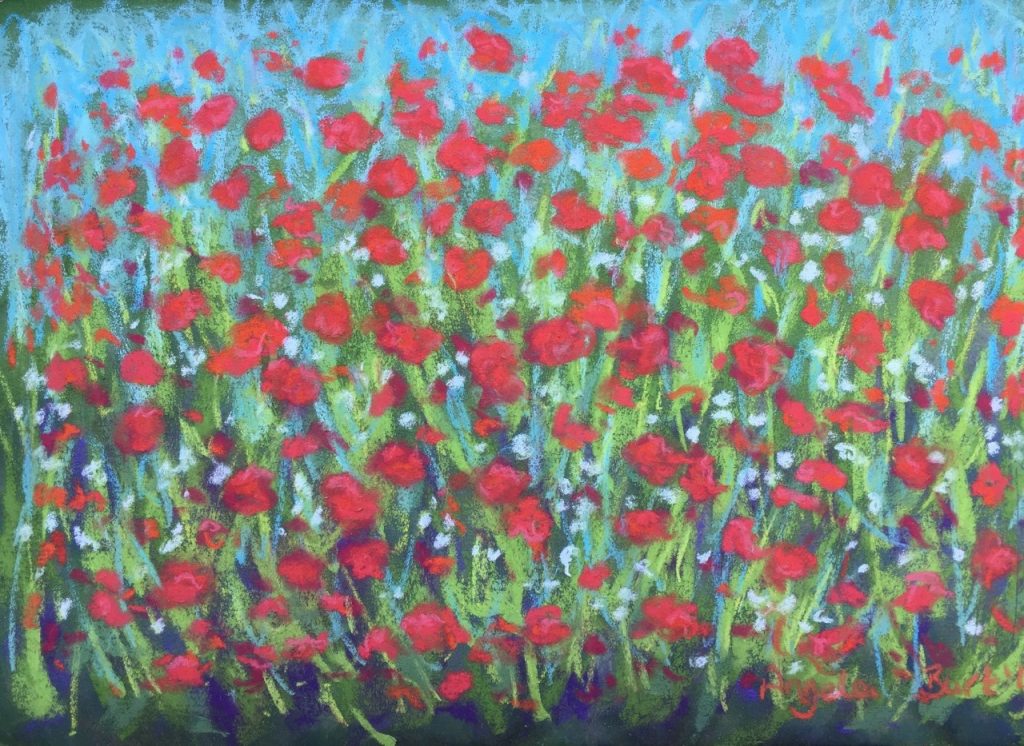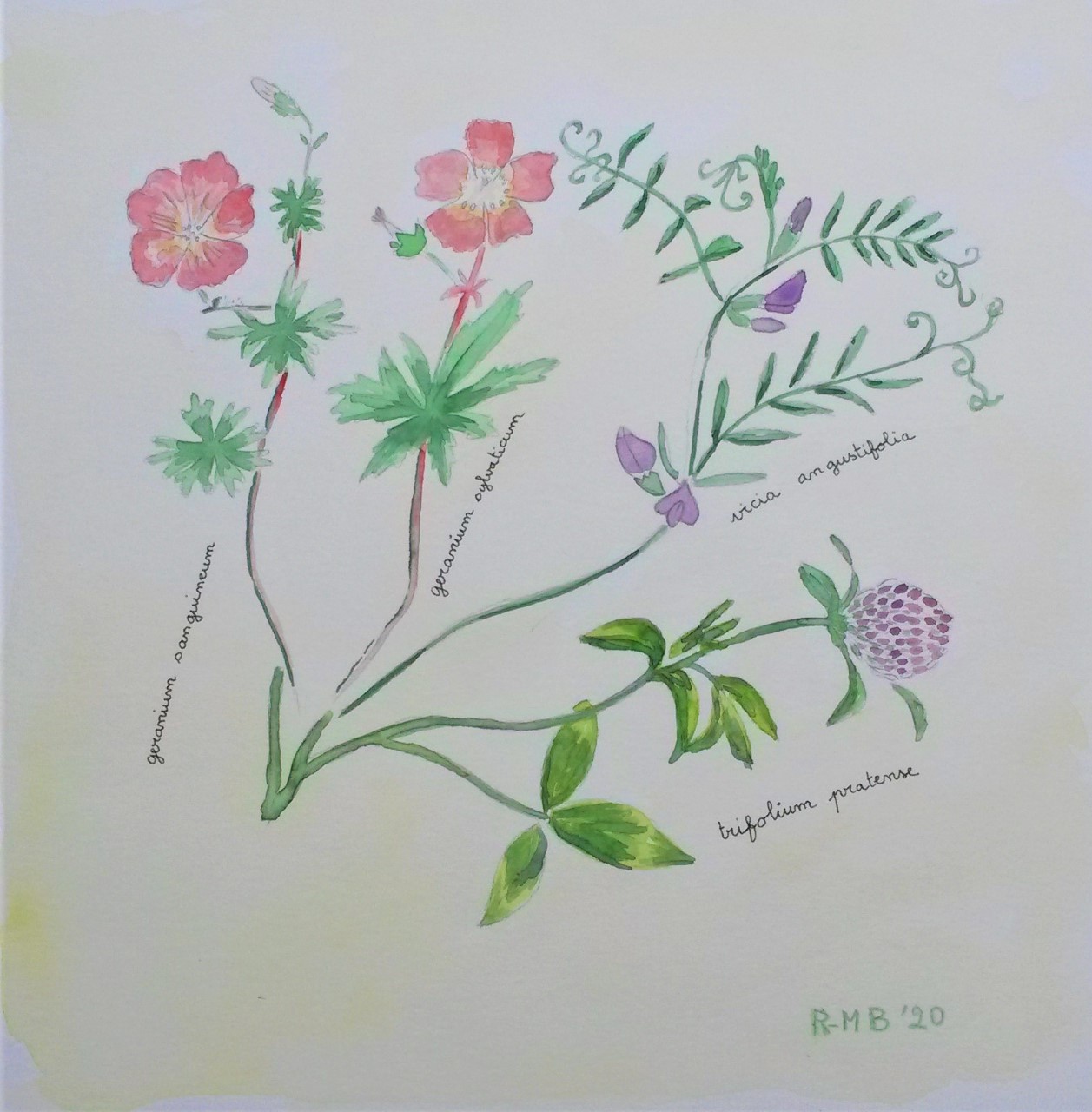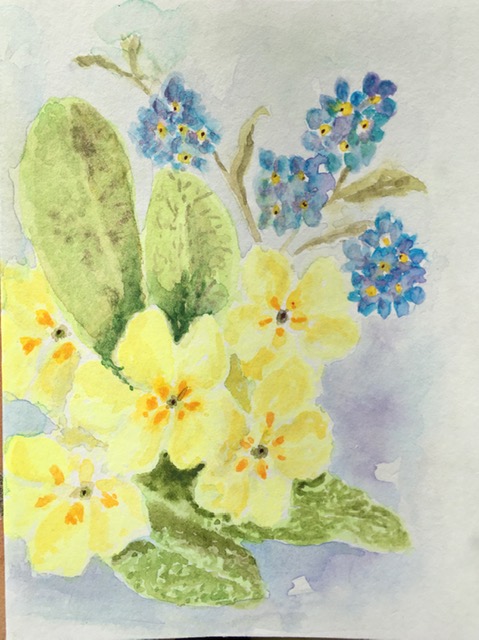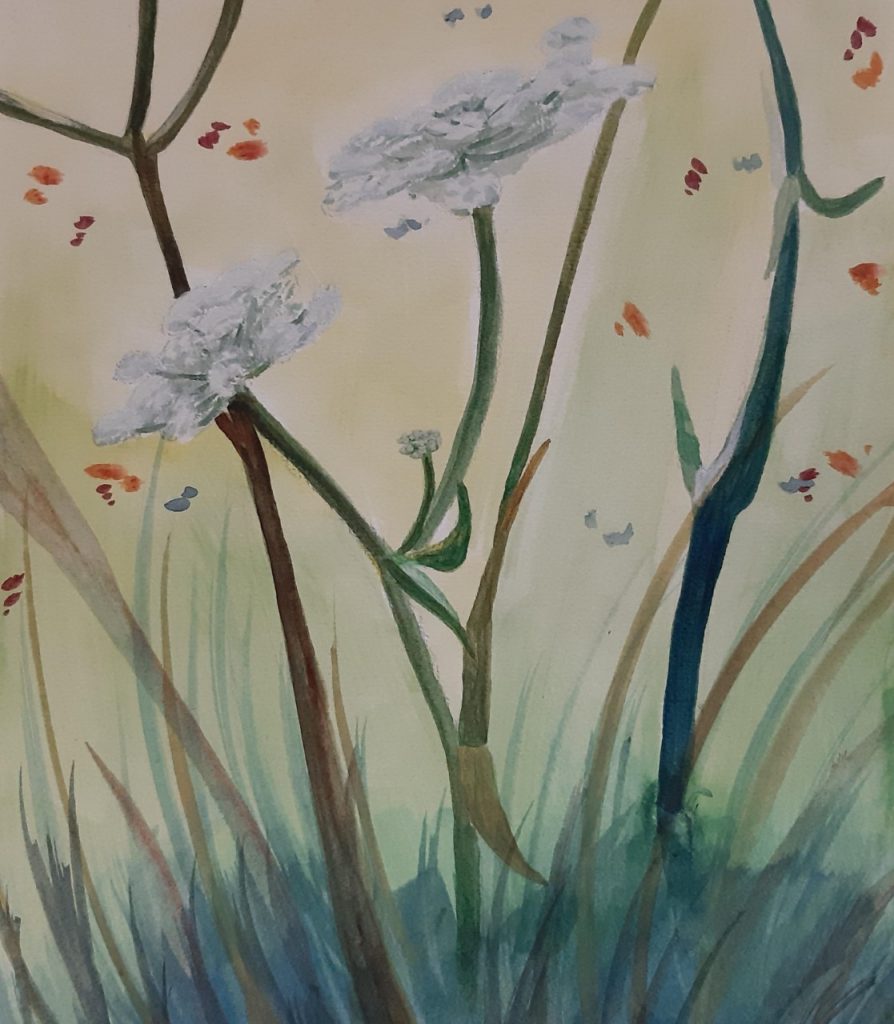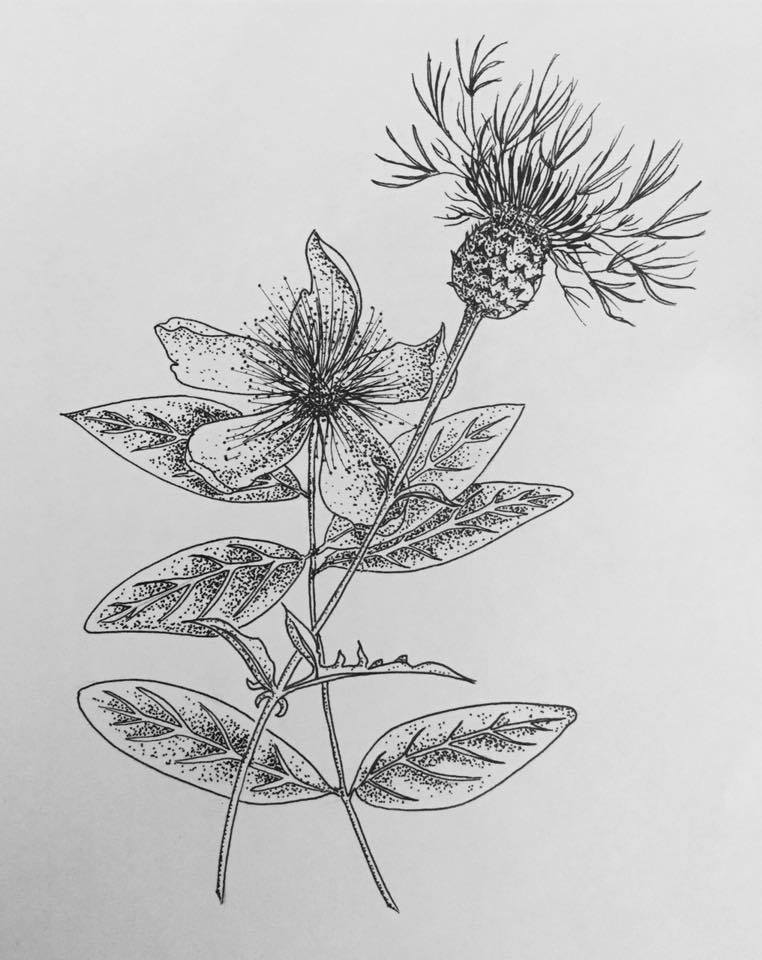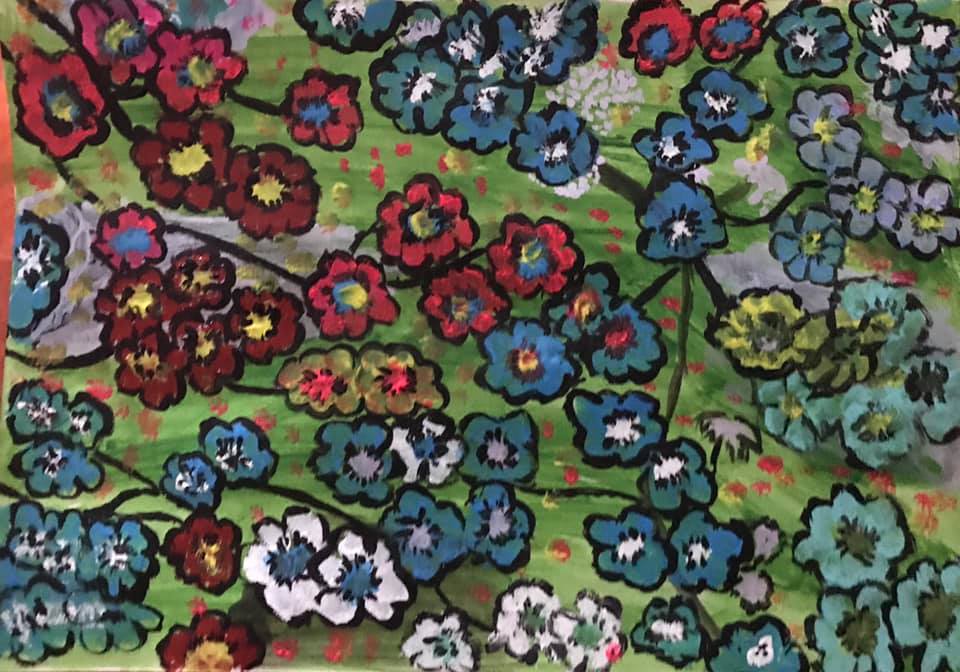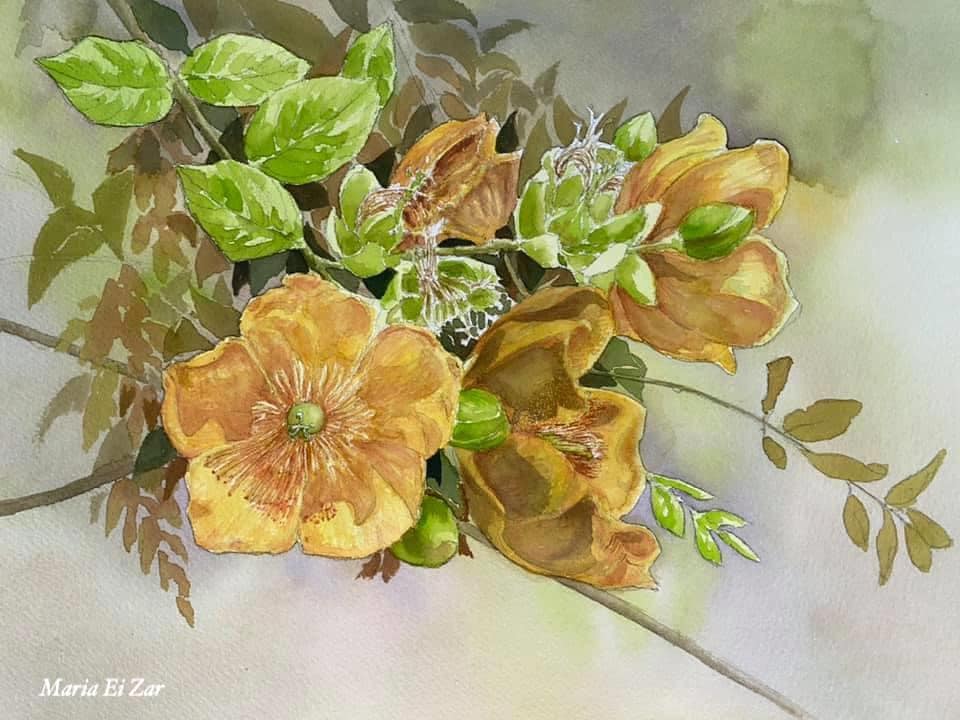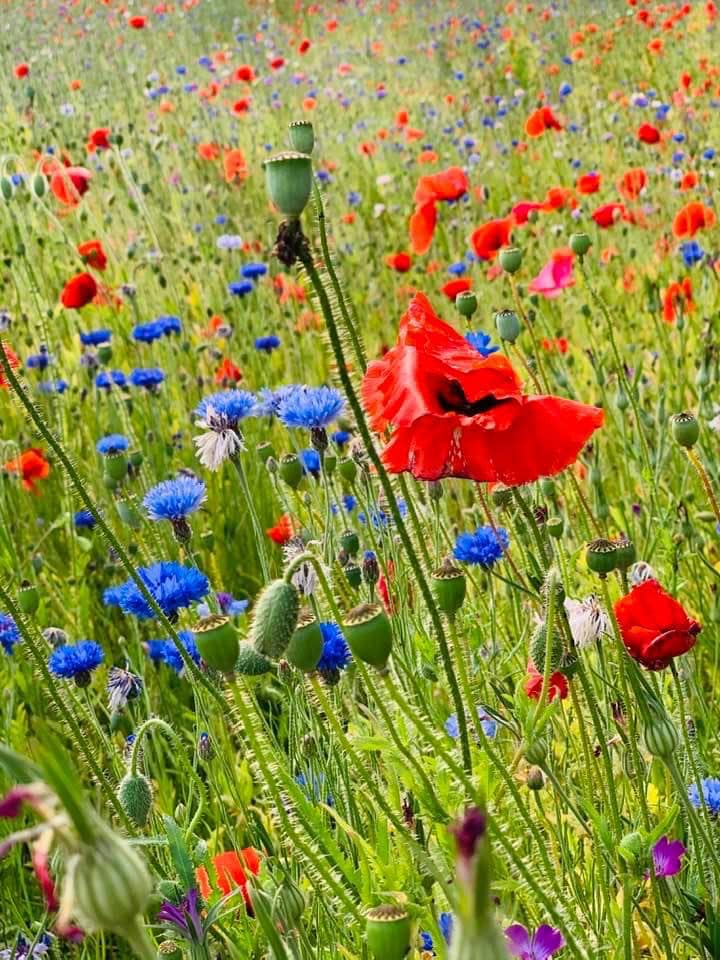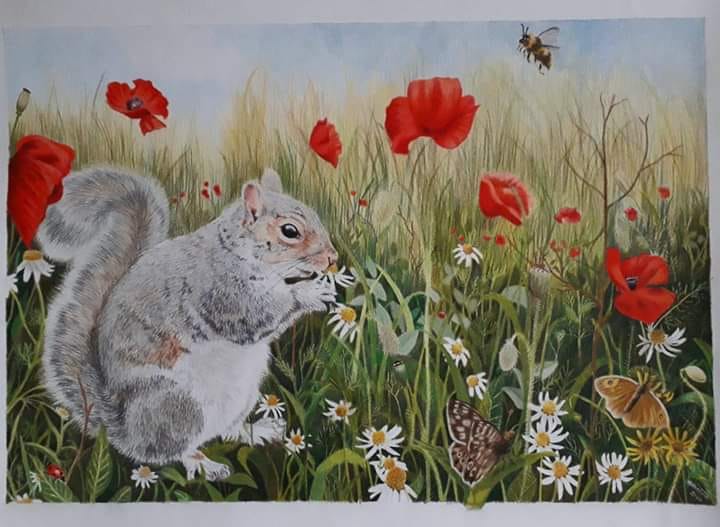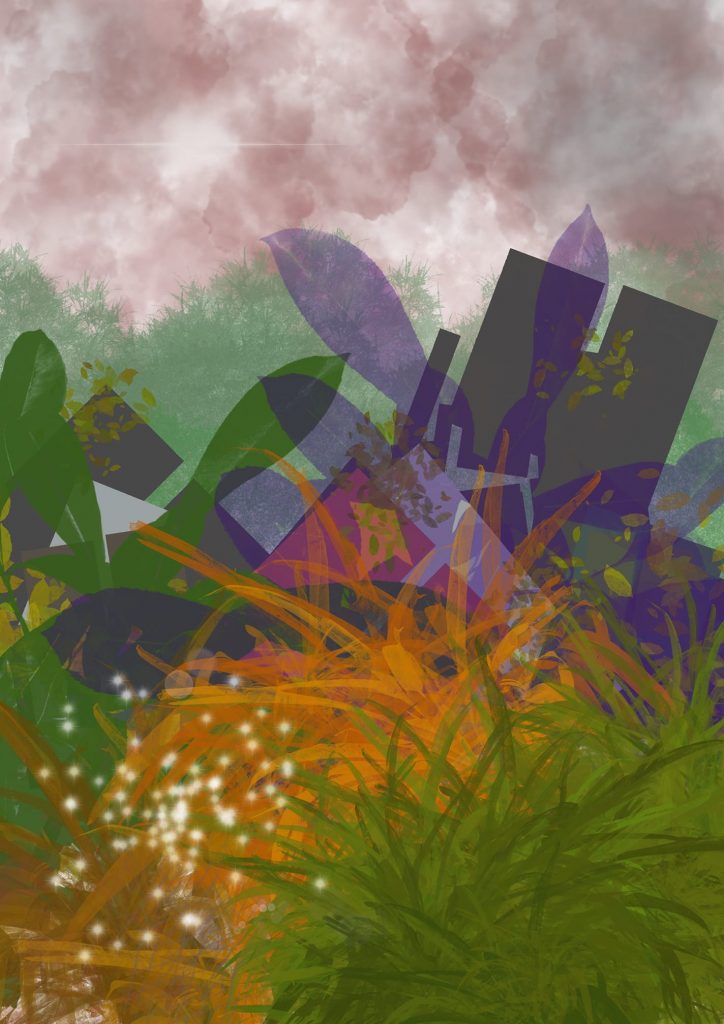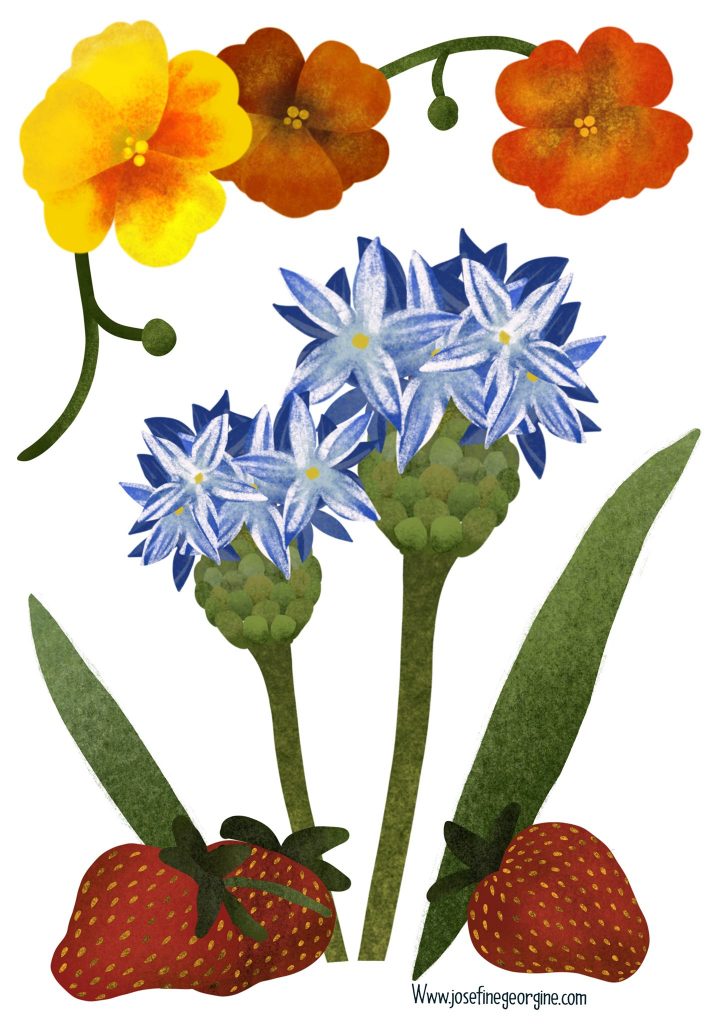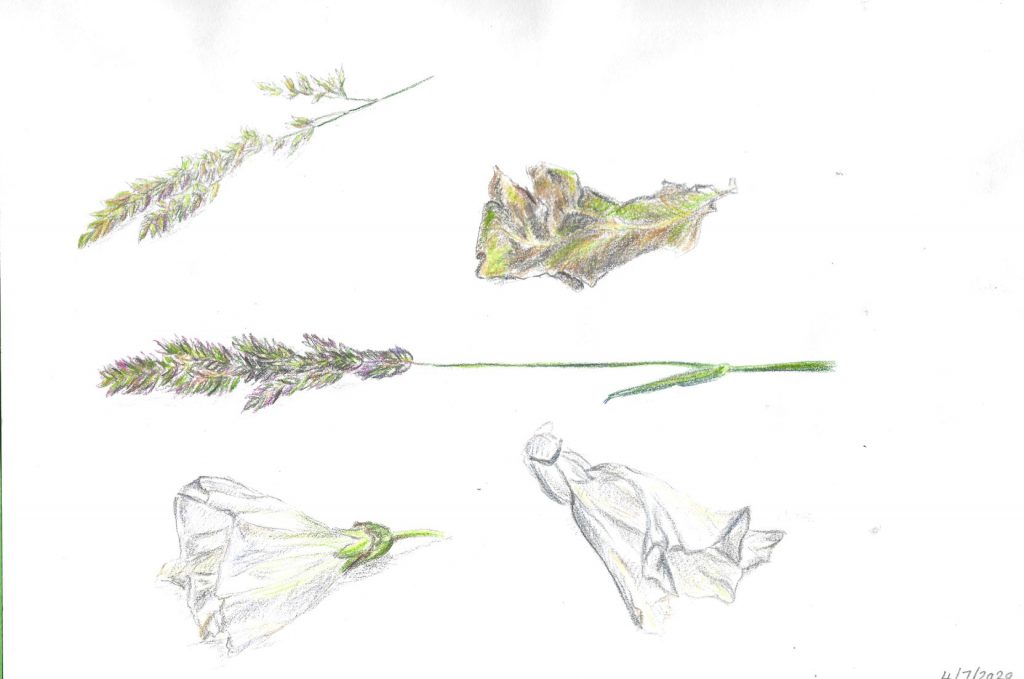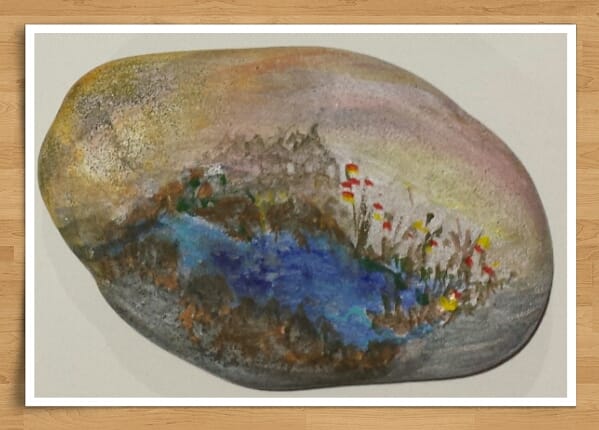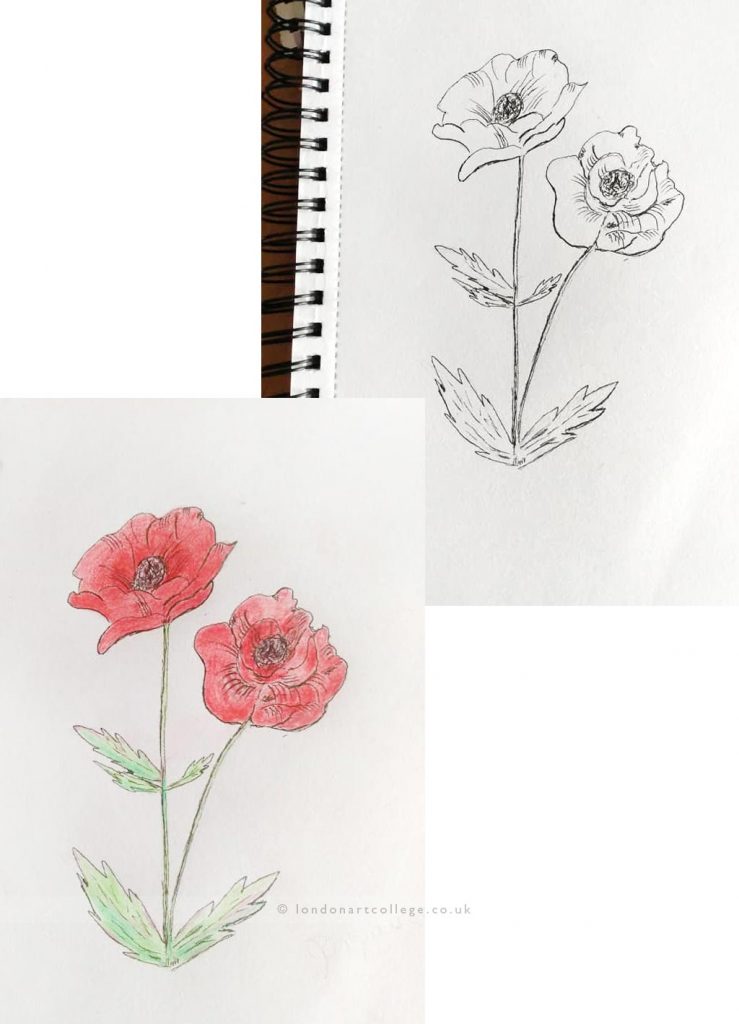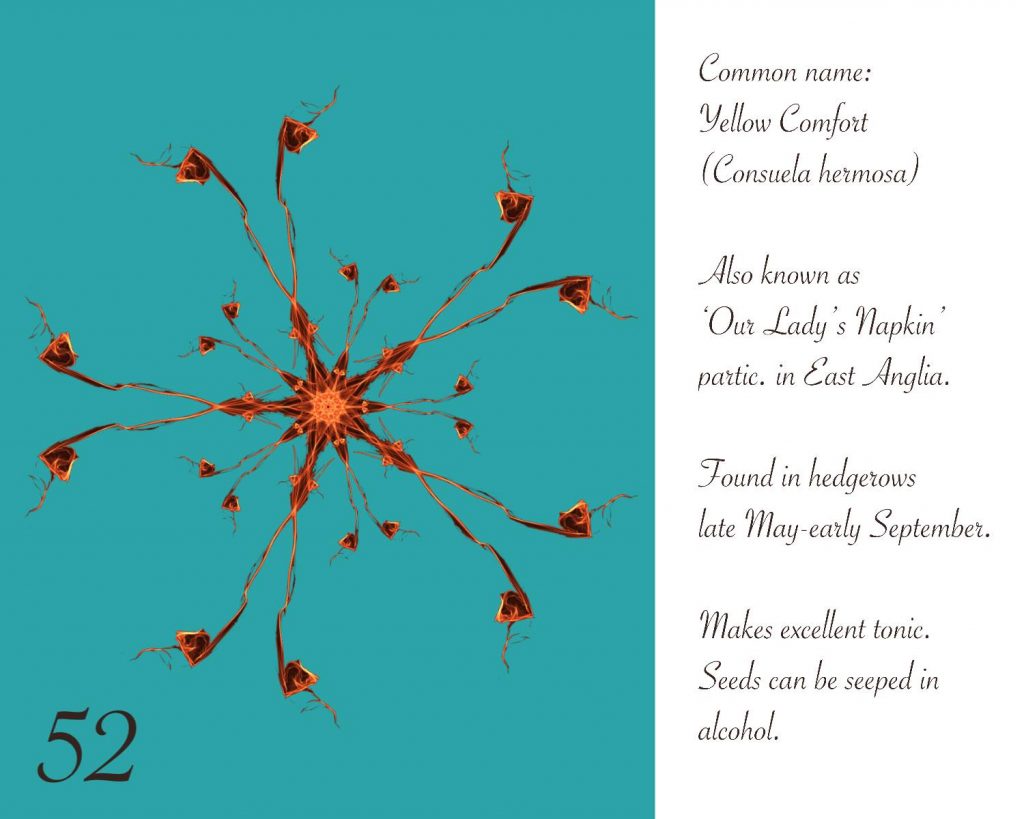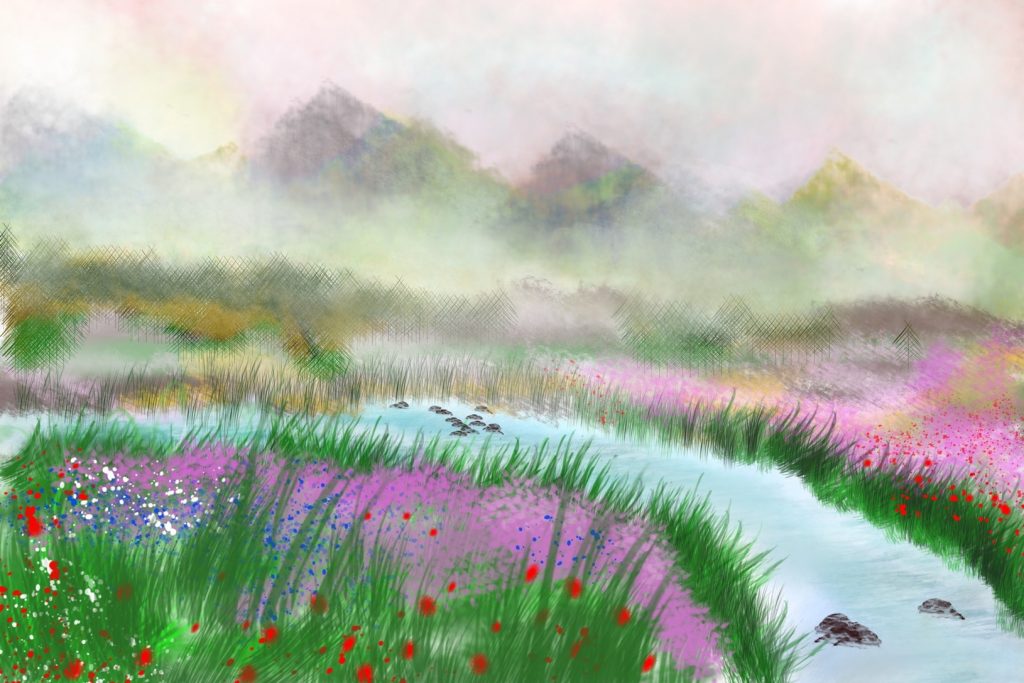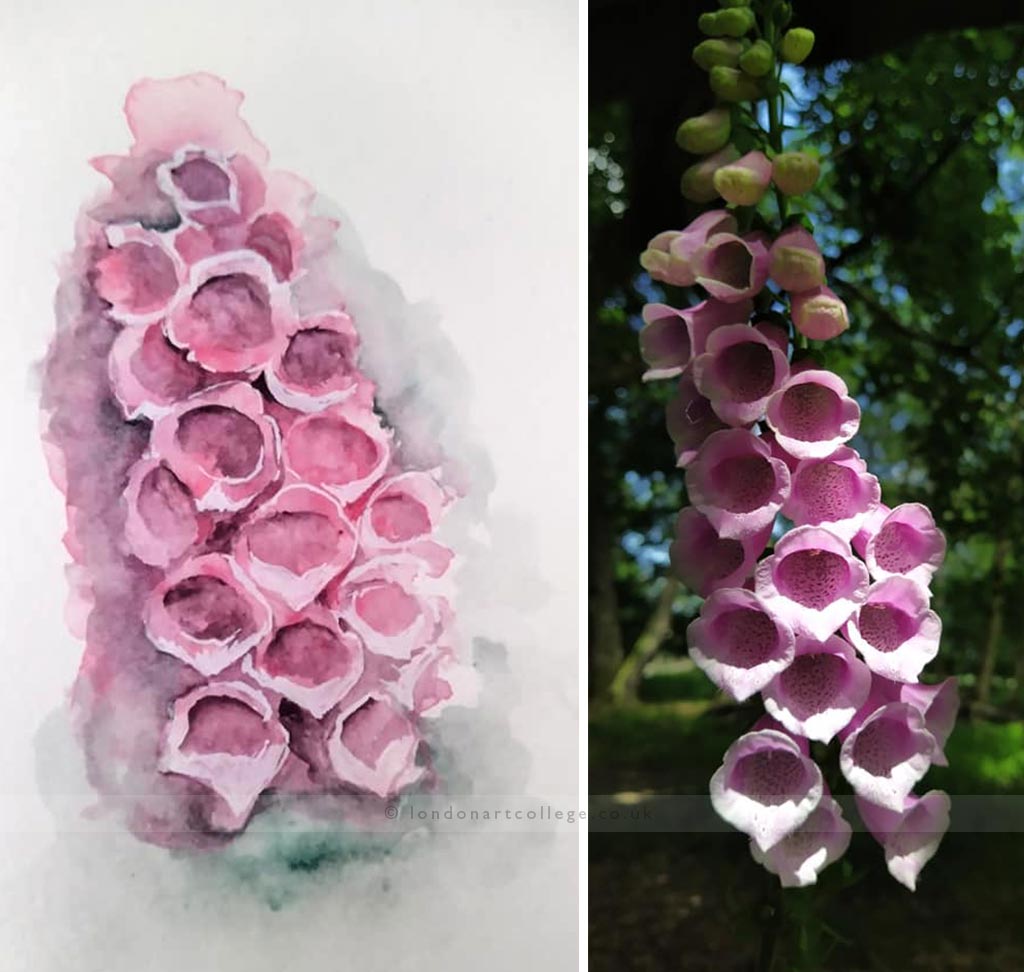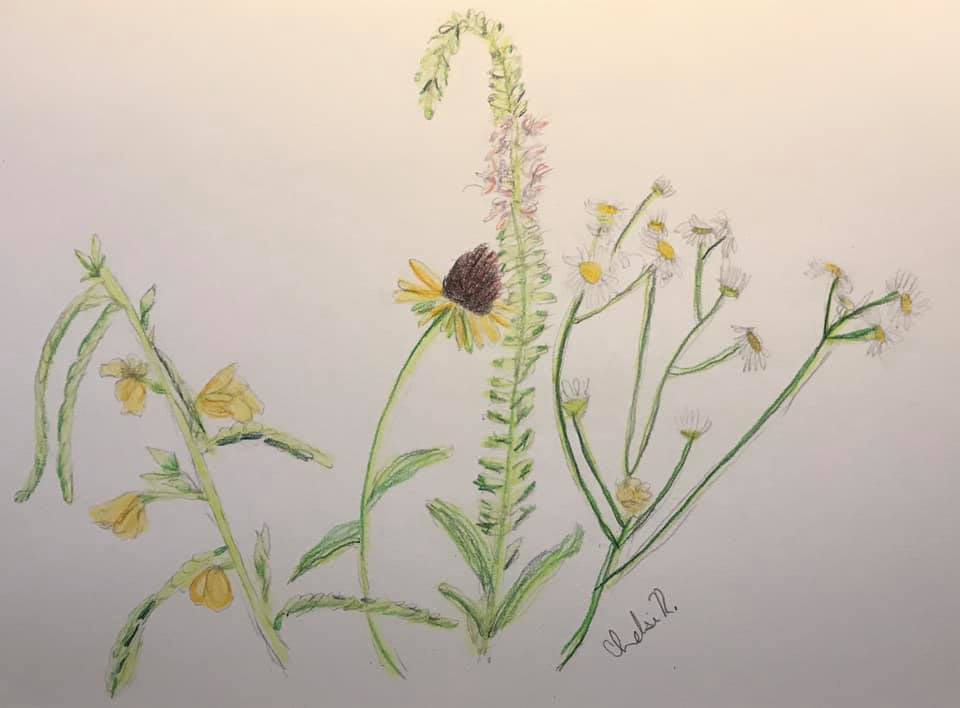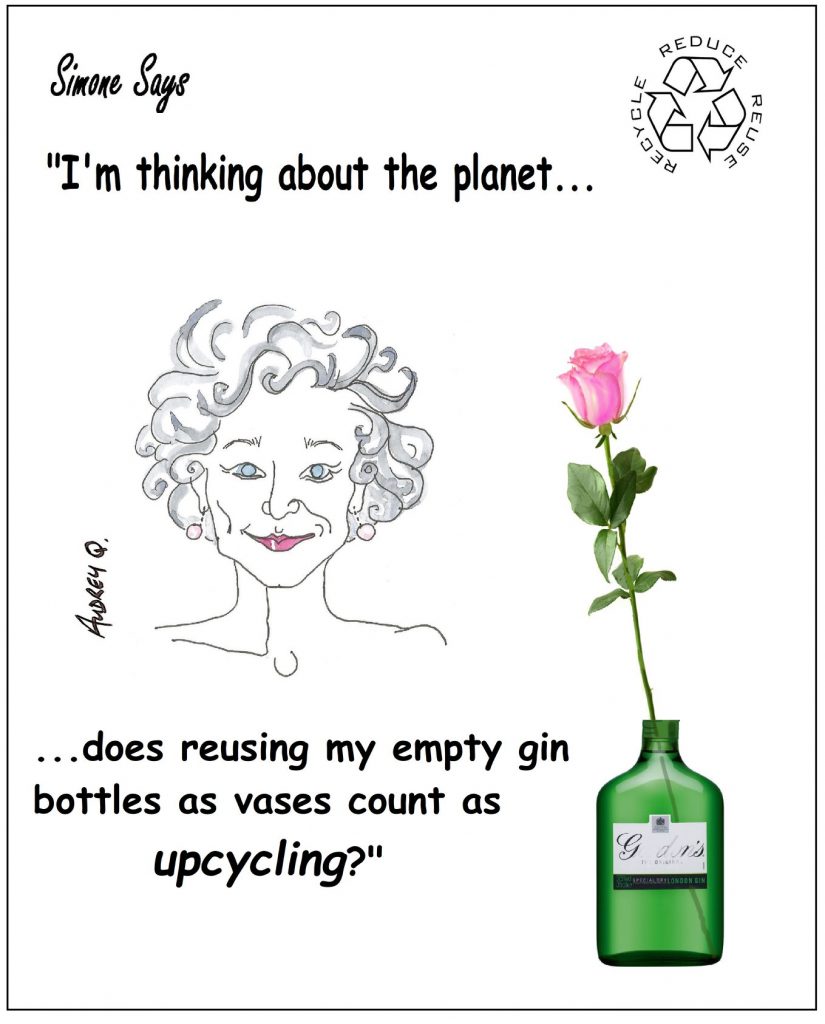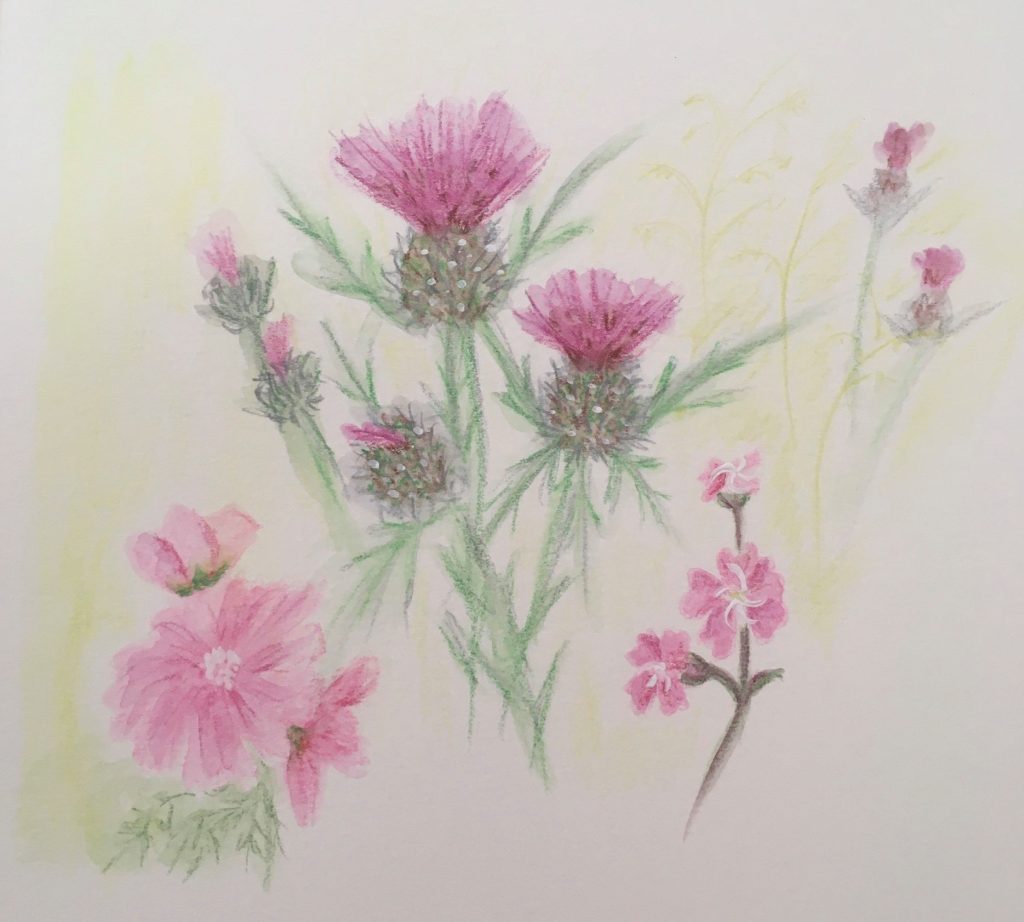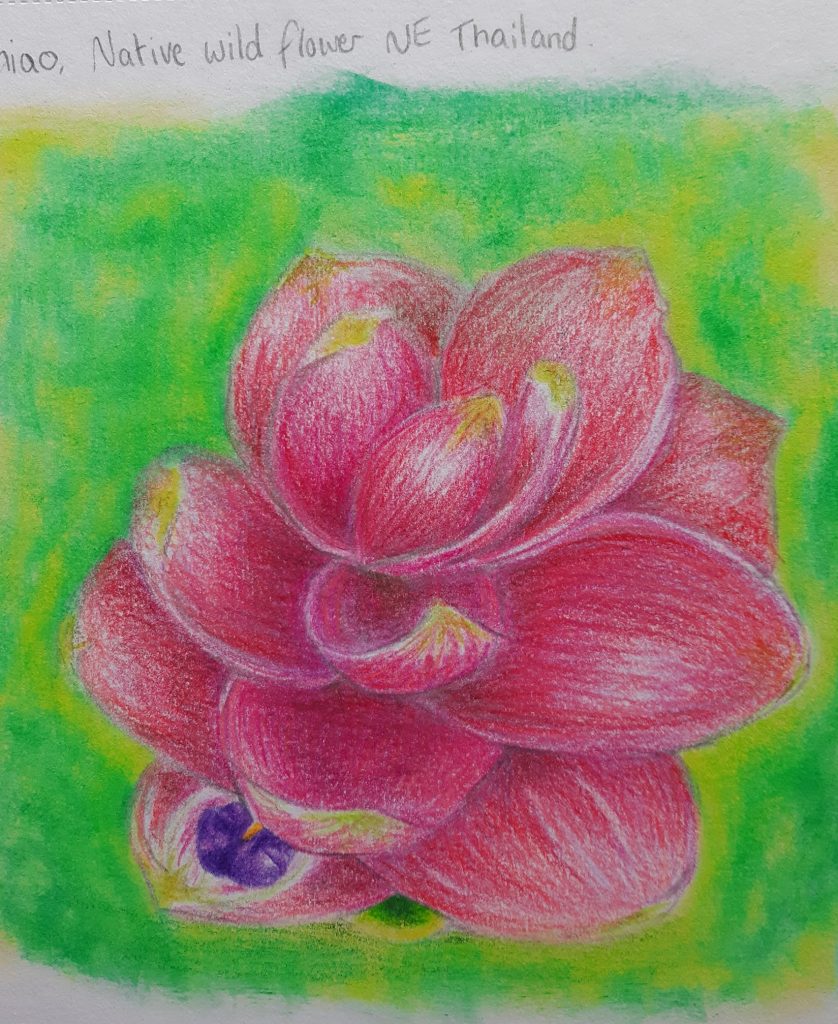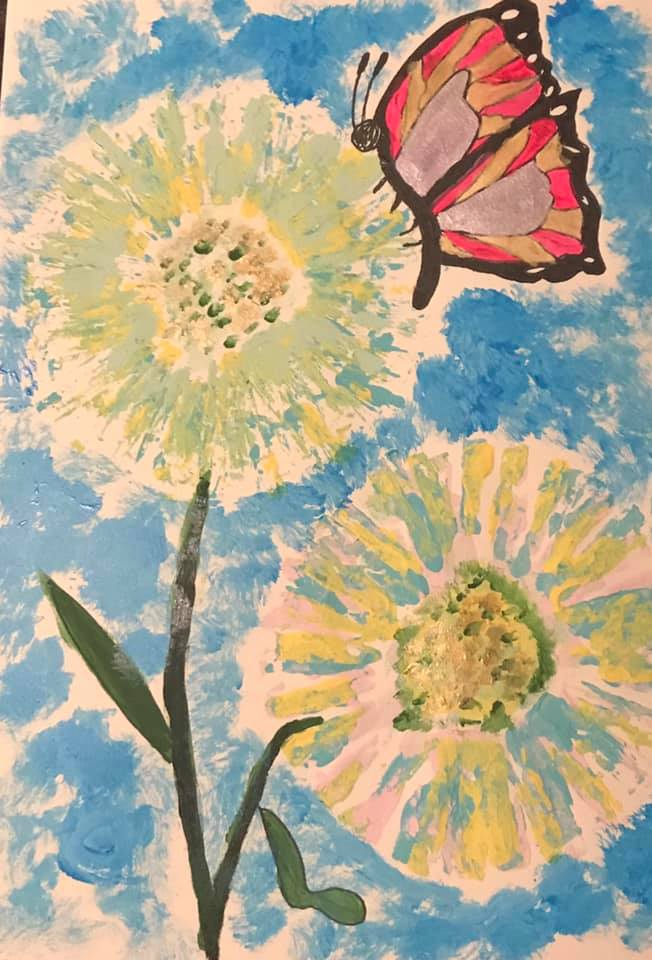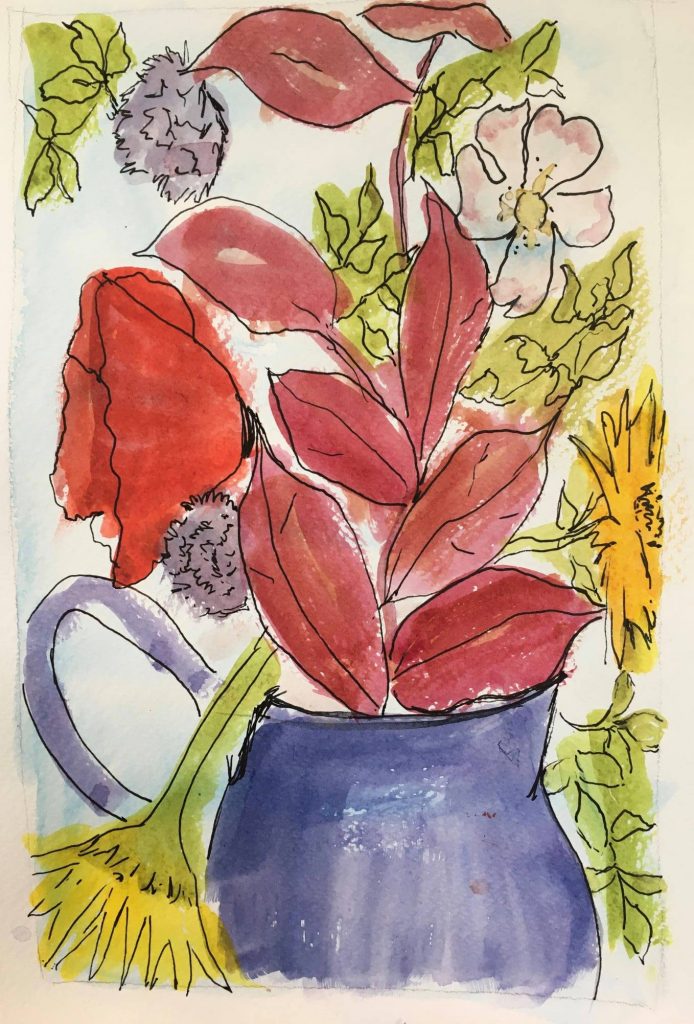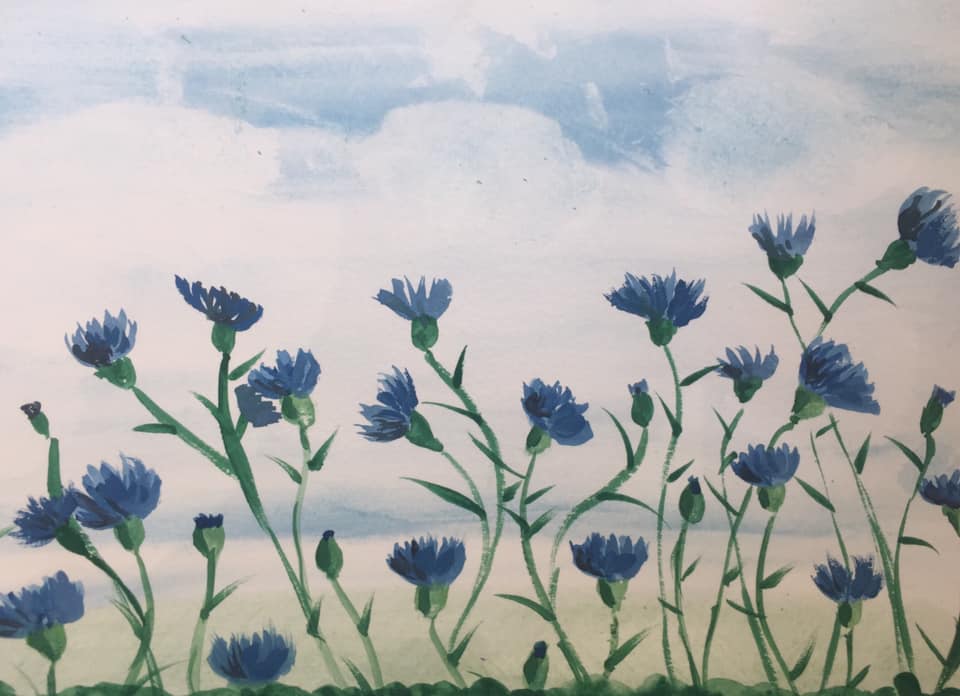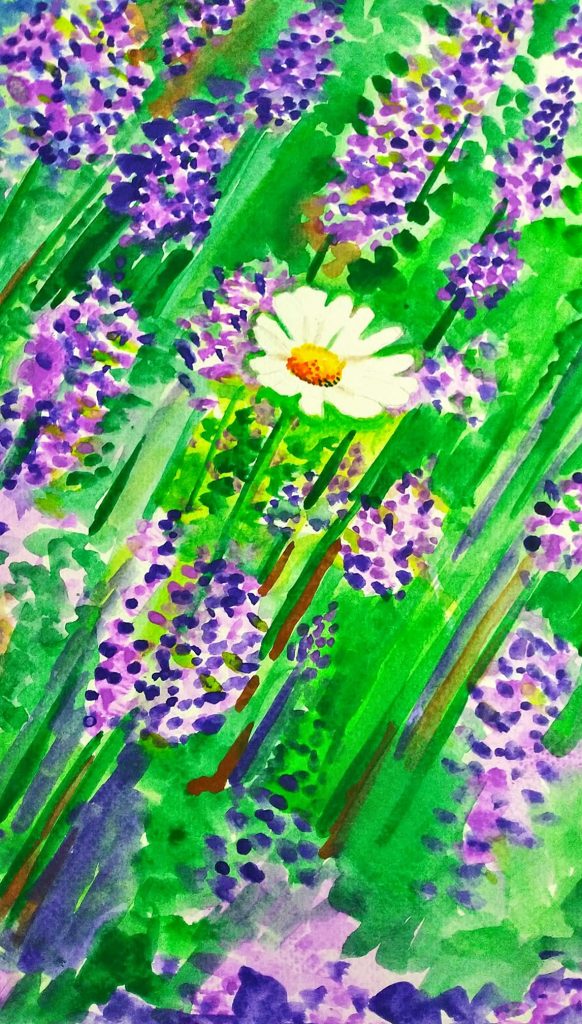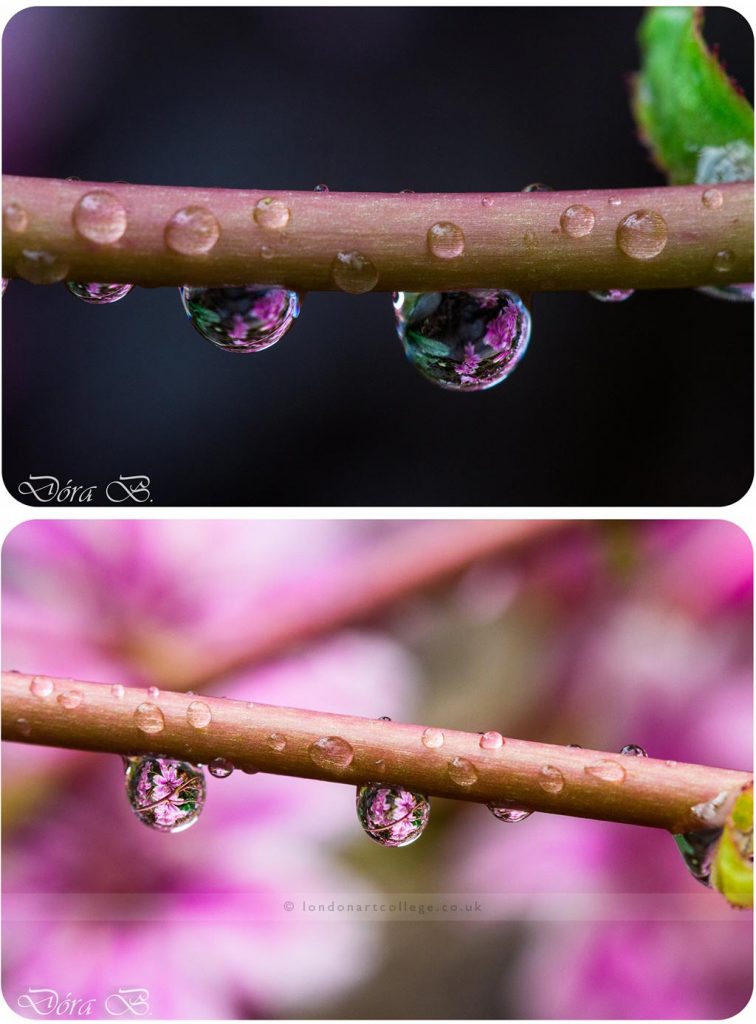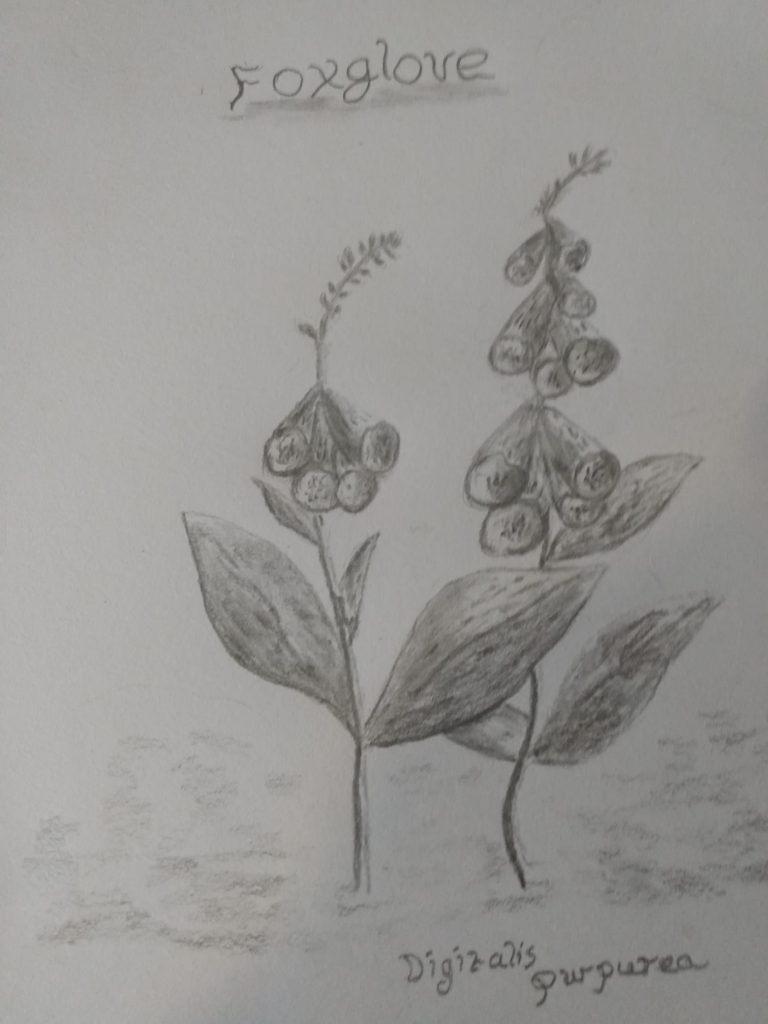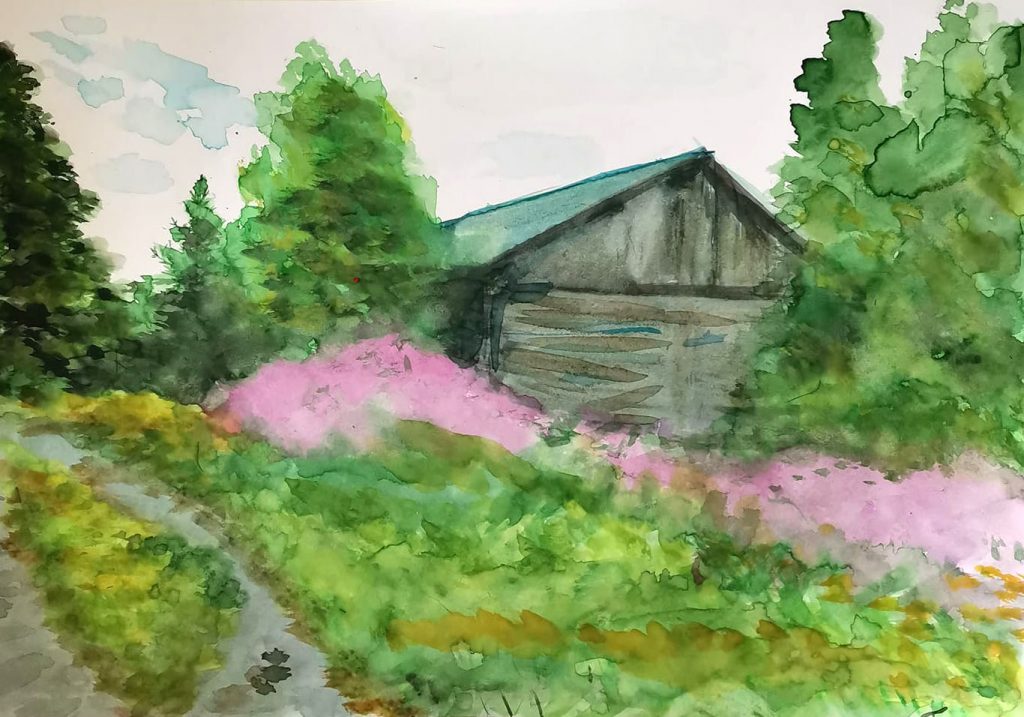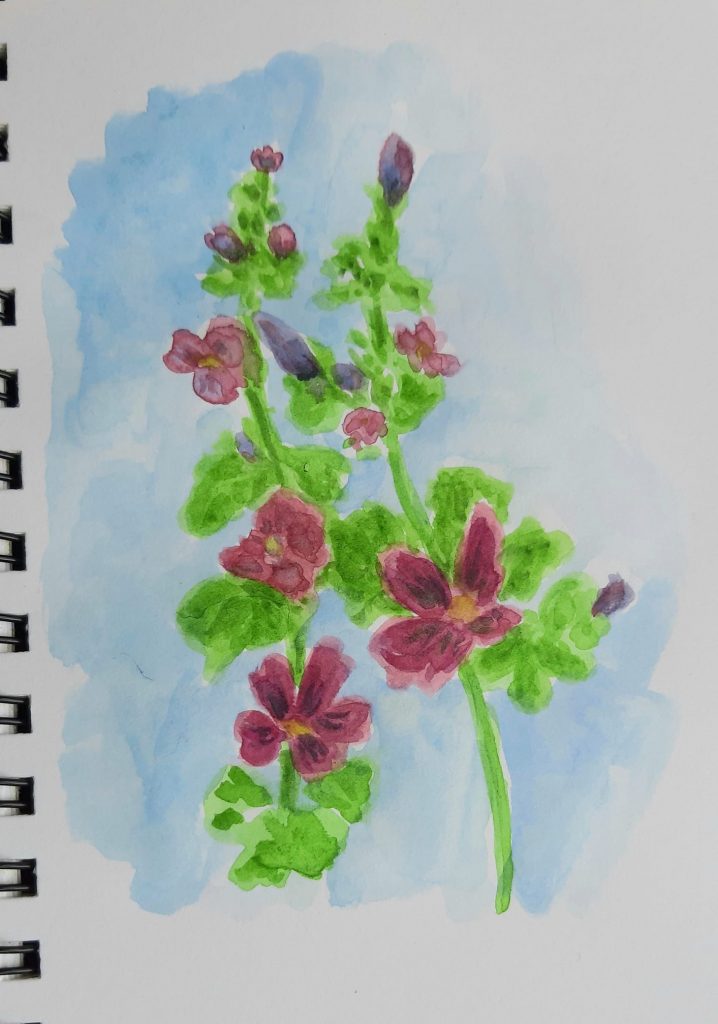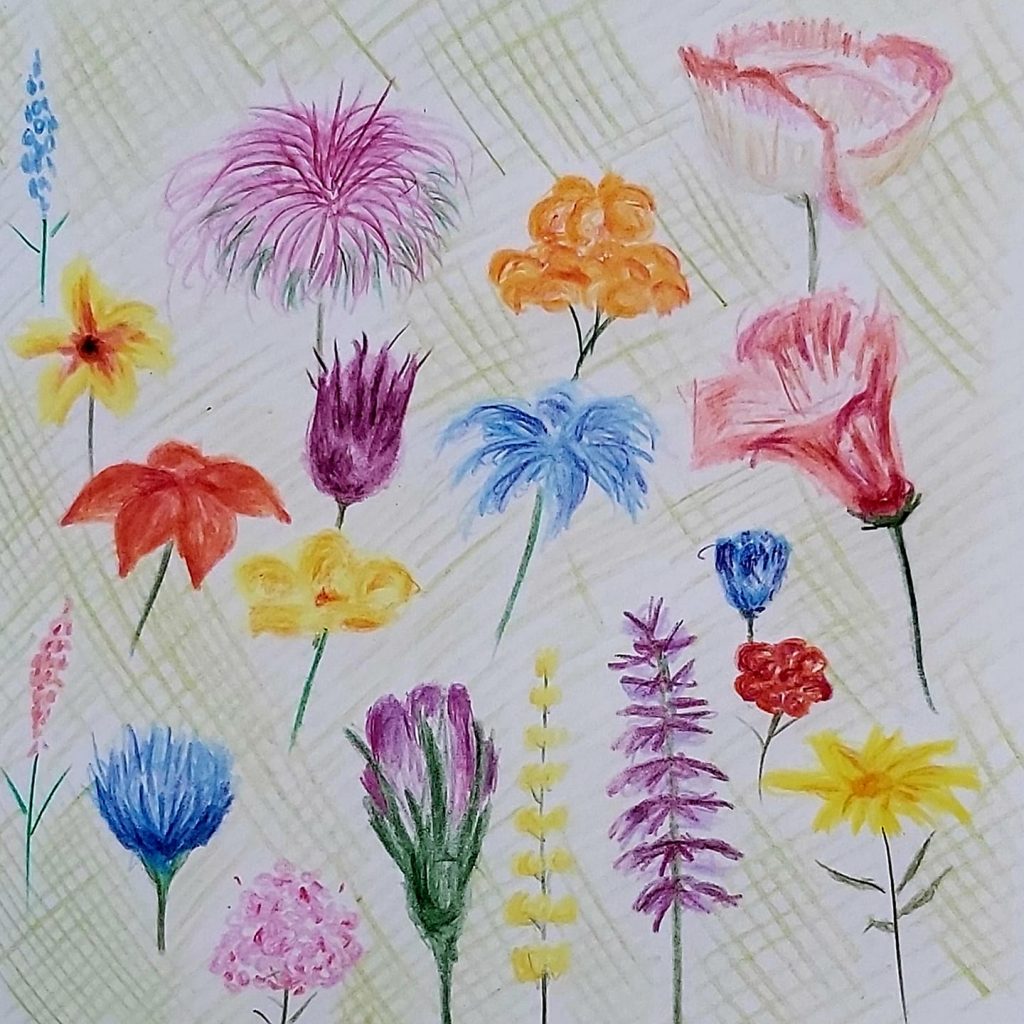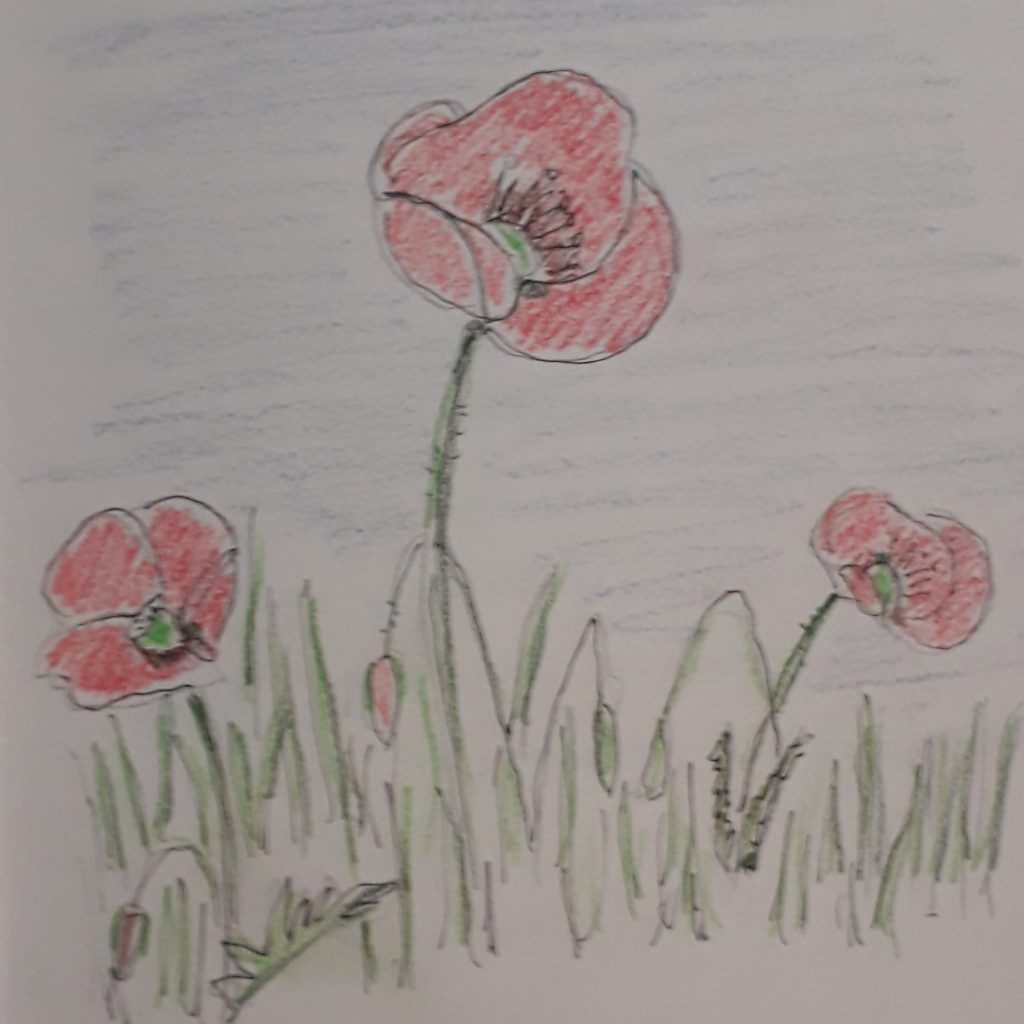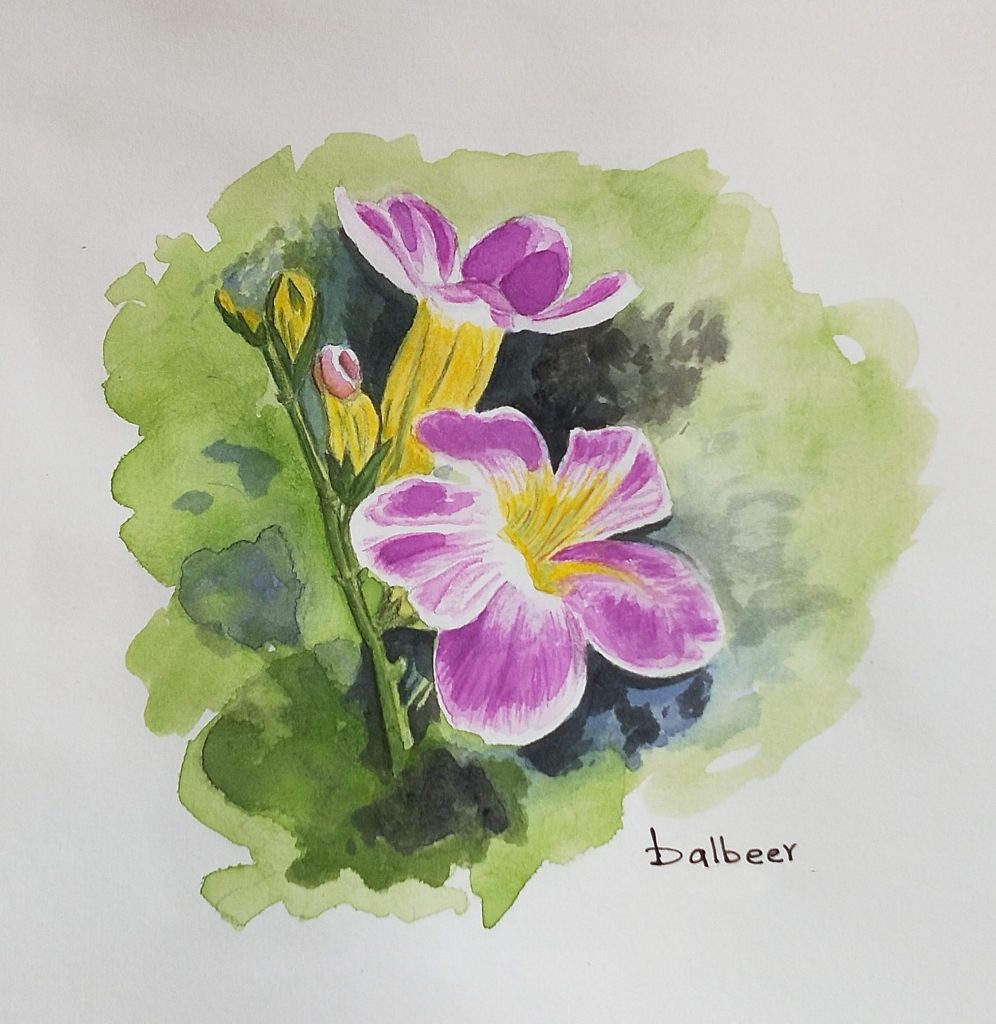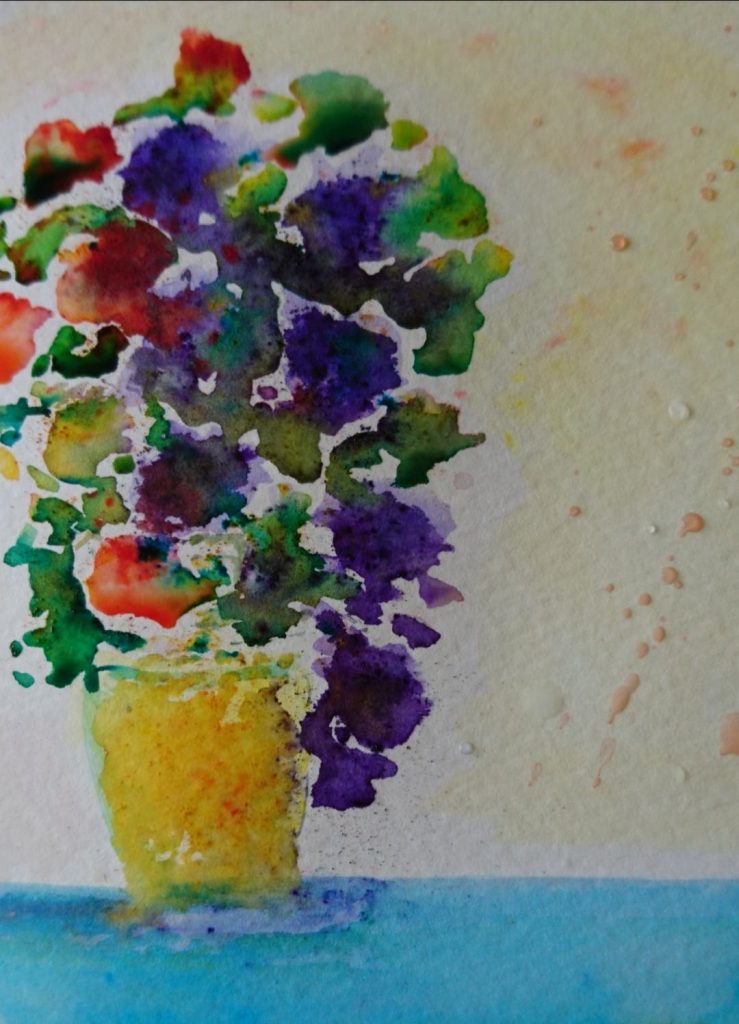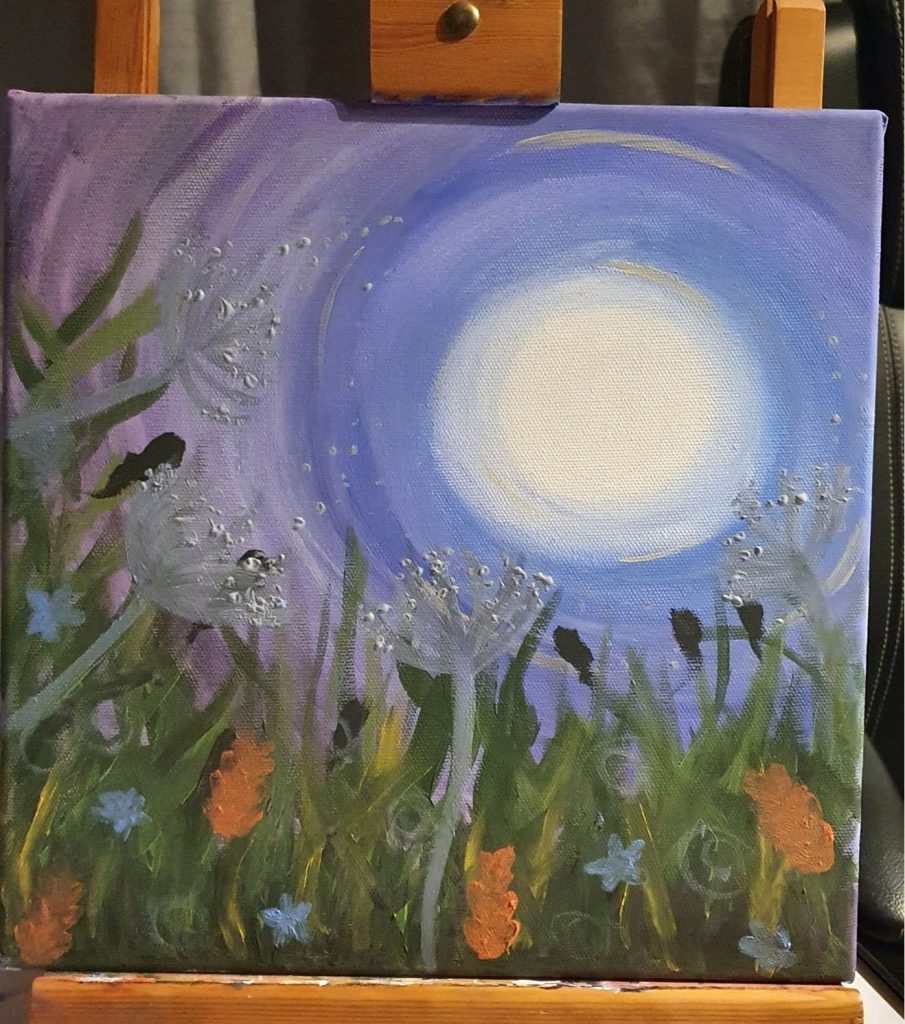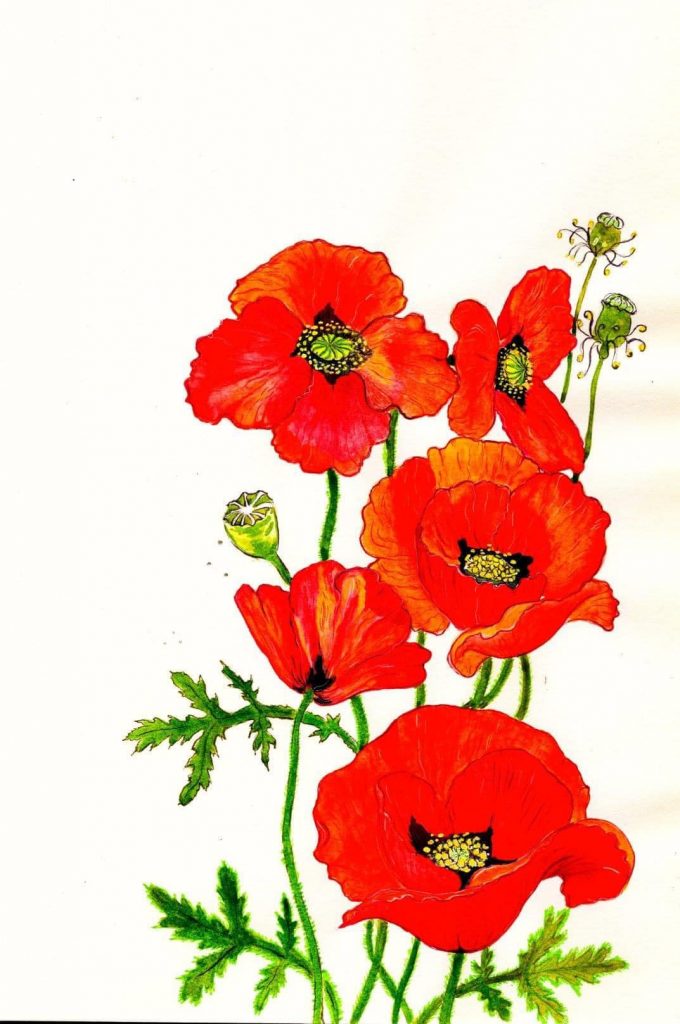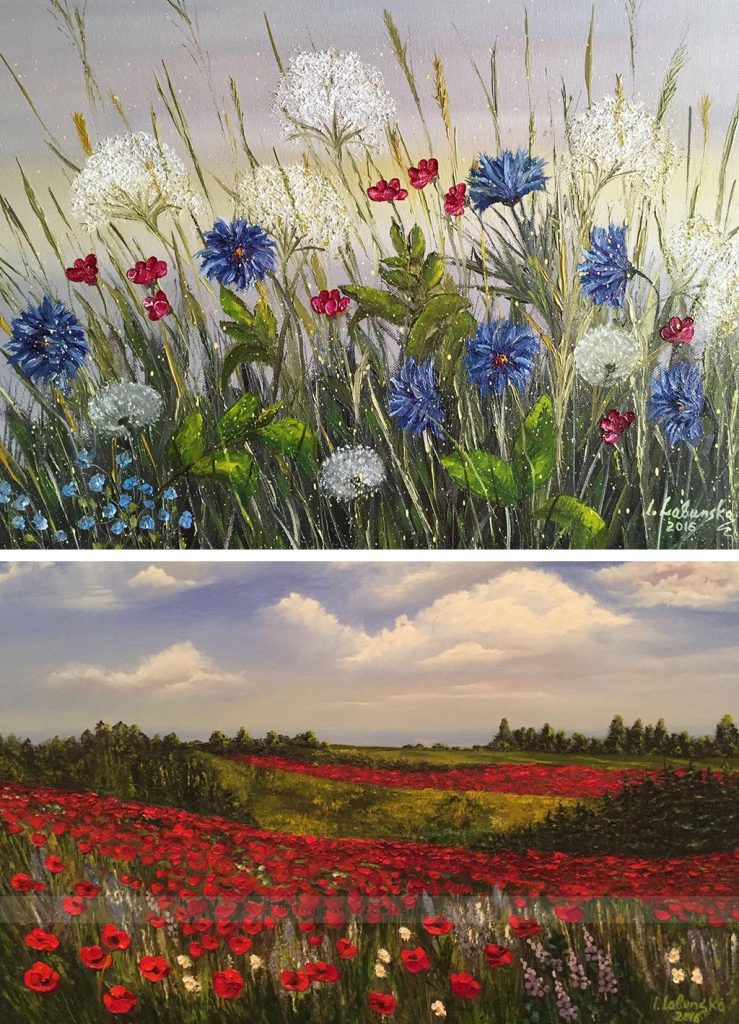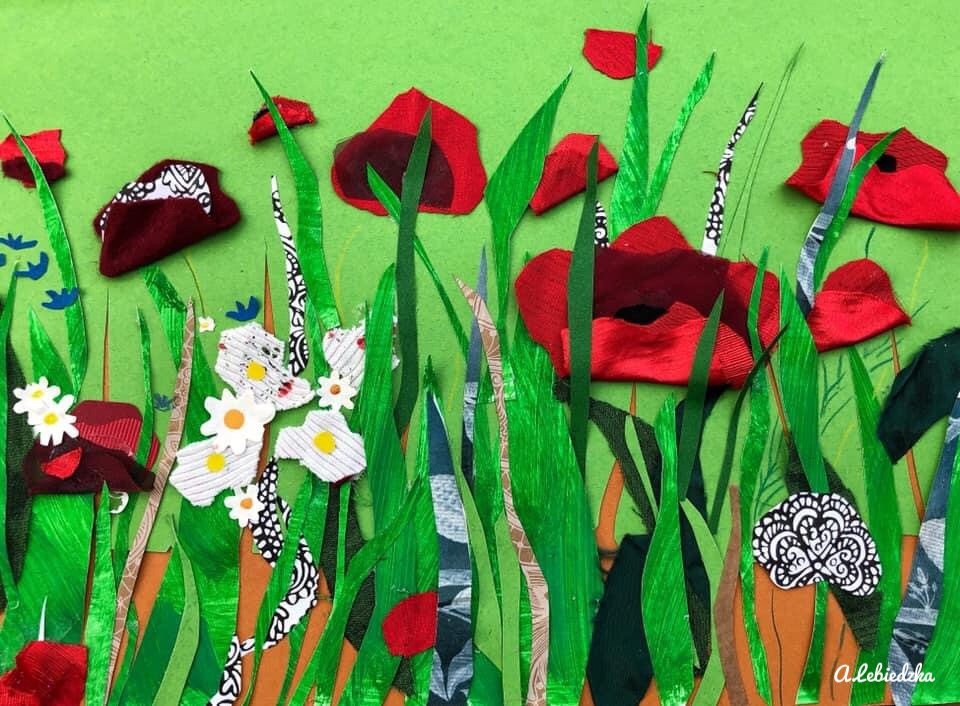 If you would like to receive a roundup of all of our blog posts once a week to keep you inspired in your inbox, why not sign up to our newsletter. You can access our sign up at the top of our page. If you are a London Art College student and you would like your artwork featured here, drop us a line at any time.