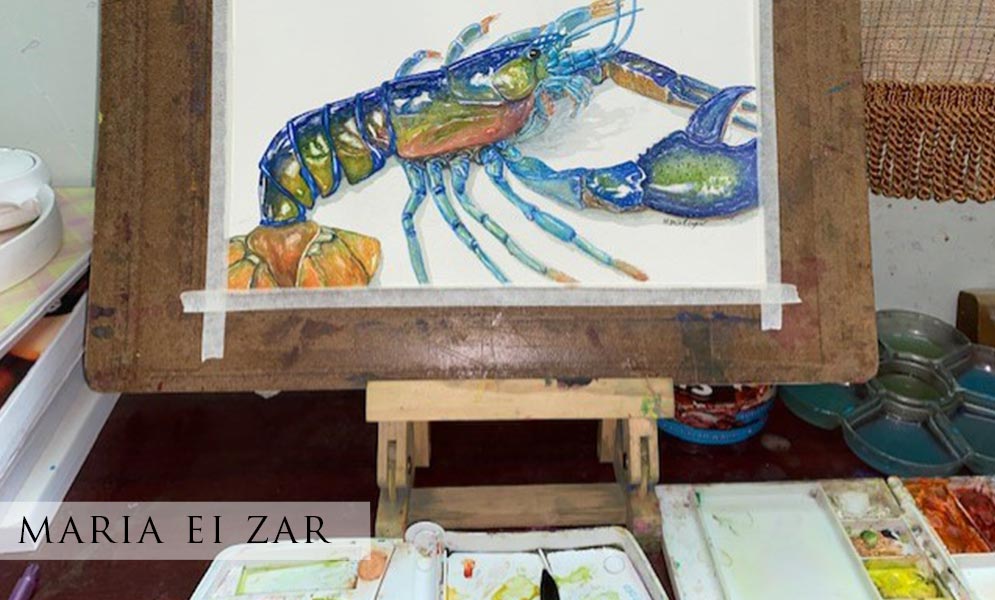 Student Maria Ei Zar has created a beautiful study of a lobster and has sent us photos of the painting in stages for us to see. She has also shown where her easel is set up along with her paint pallet and watercolours. Isn't it wonderful! We hope you enjoy viewing it as much as we have.
Notes about my work;
I prefer more to draw realistic watercolour especially flowers and fruits. But in this time when I saw this one photo of Shinny lobster, then I feel recent to draw and just do. I love his colour very much. Hope you also pleasure. 
Maria Ei Zar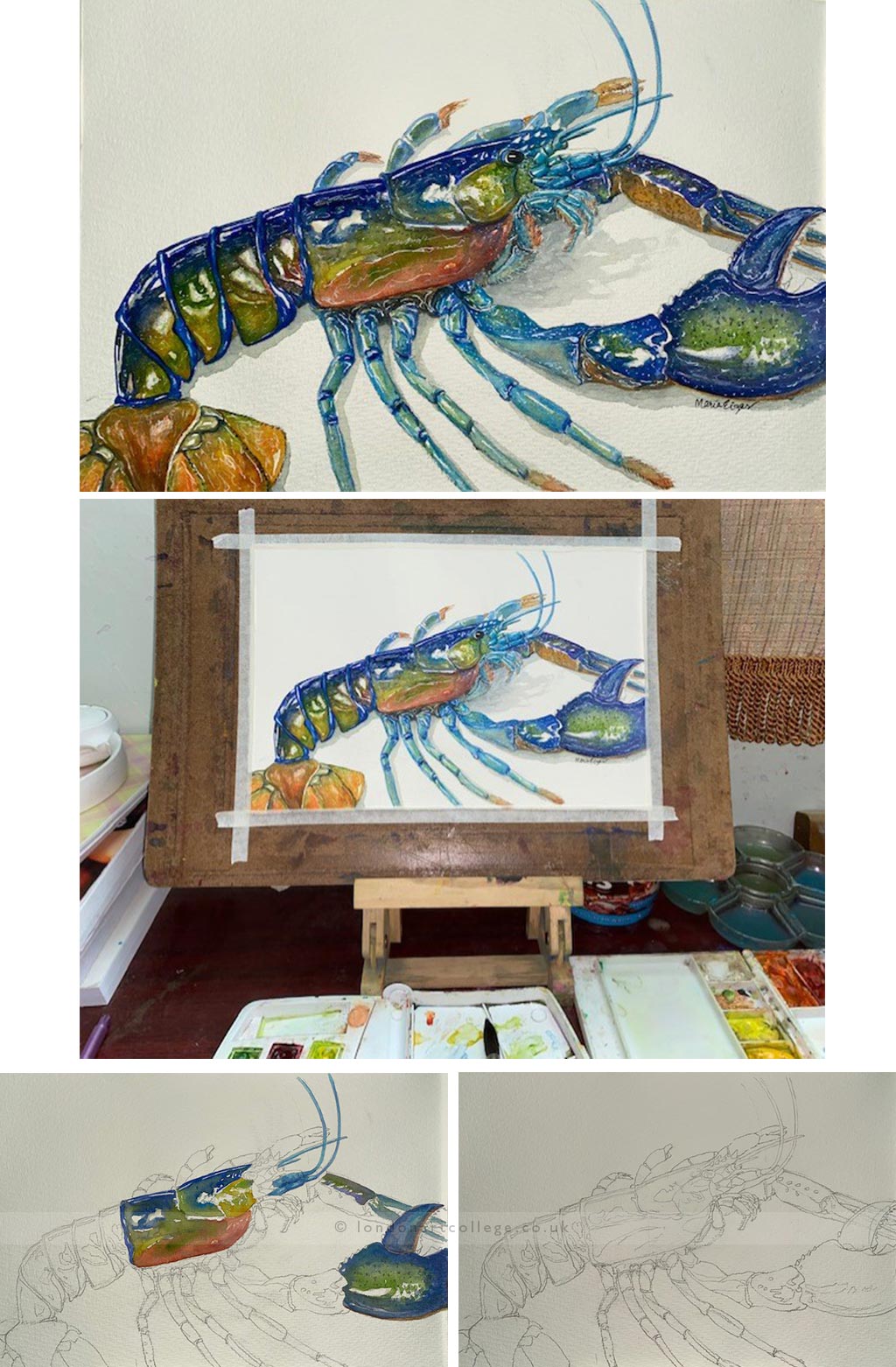 If you would like to receive a roundup of all of our blog posts once a week to keep you inspired in your inbox, why not sign up to our newsletter. You can access our sign up at the top of our page. If you are a London Art College student and you would like your artwork featured here, drop us a line at any time.