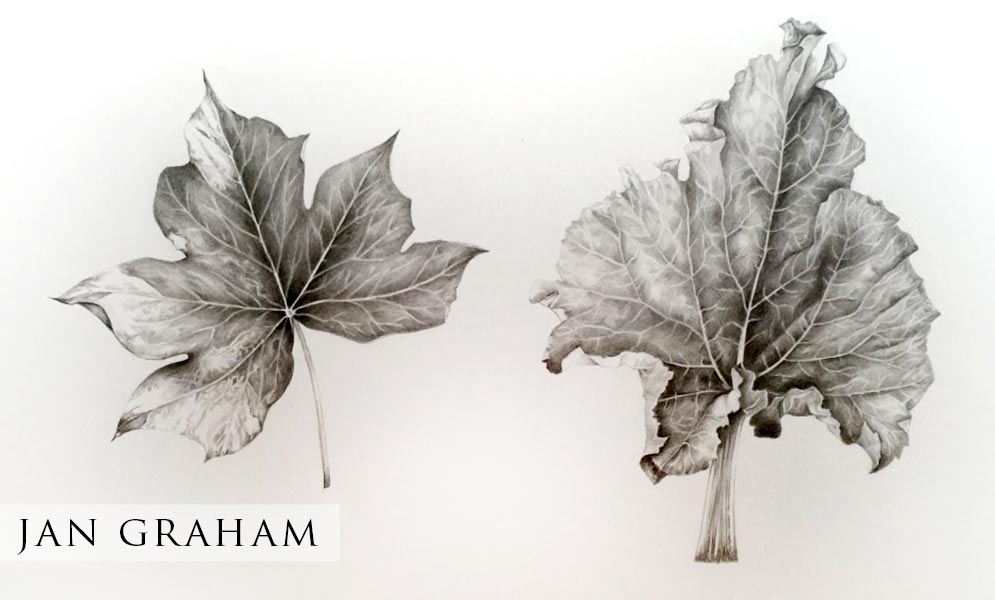 I am using Strathmore Bristol smooth and a mechanical pencil and also b and 2b pencils.

My first sheet shows a common Ivy : Hydera Helix and I choose a mature shiny leaf. Also on this sheet is a young rhubarb leaf : Rheum Rhabarbarum and both are lit from above left.

Page 2 I choose Paeonia Suffruticosa and Lilium 'stargazer' both lit from above right. I struggled more with the concept of flowers in greyscale than I did with the leaves and vegetable.

The third sheet is my cauliflower : Brassica Oleta earth. Lighting from top left.

Jan Graham
Botanical Coloured Pencil Course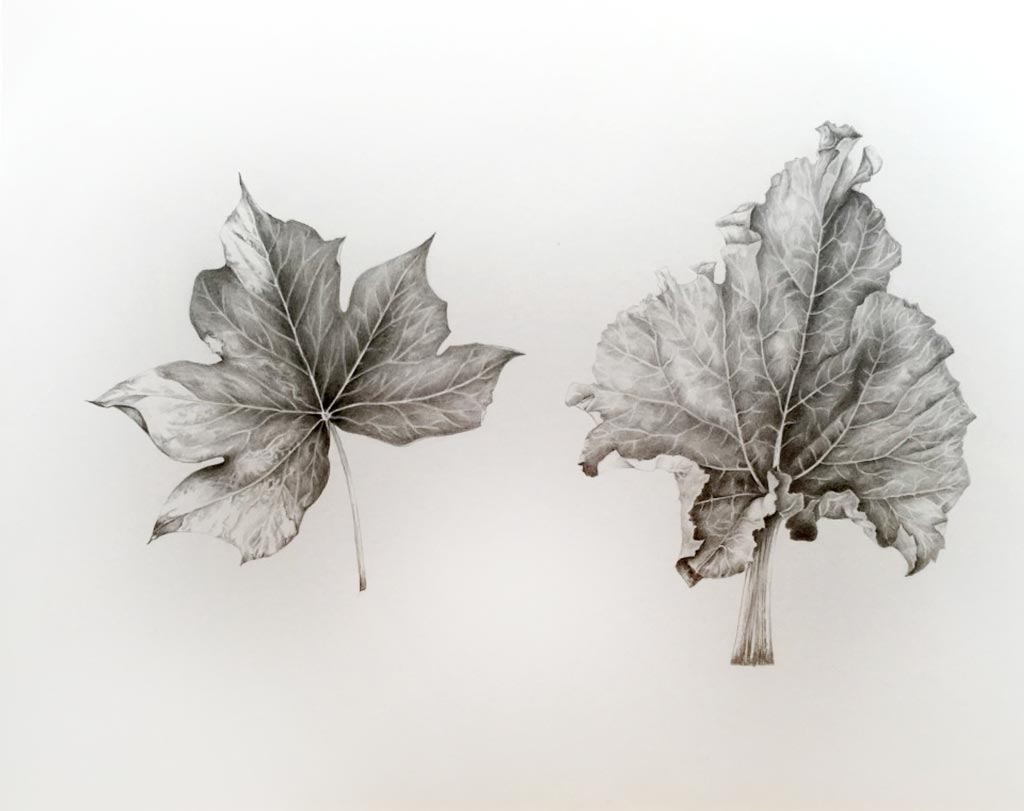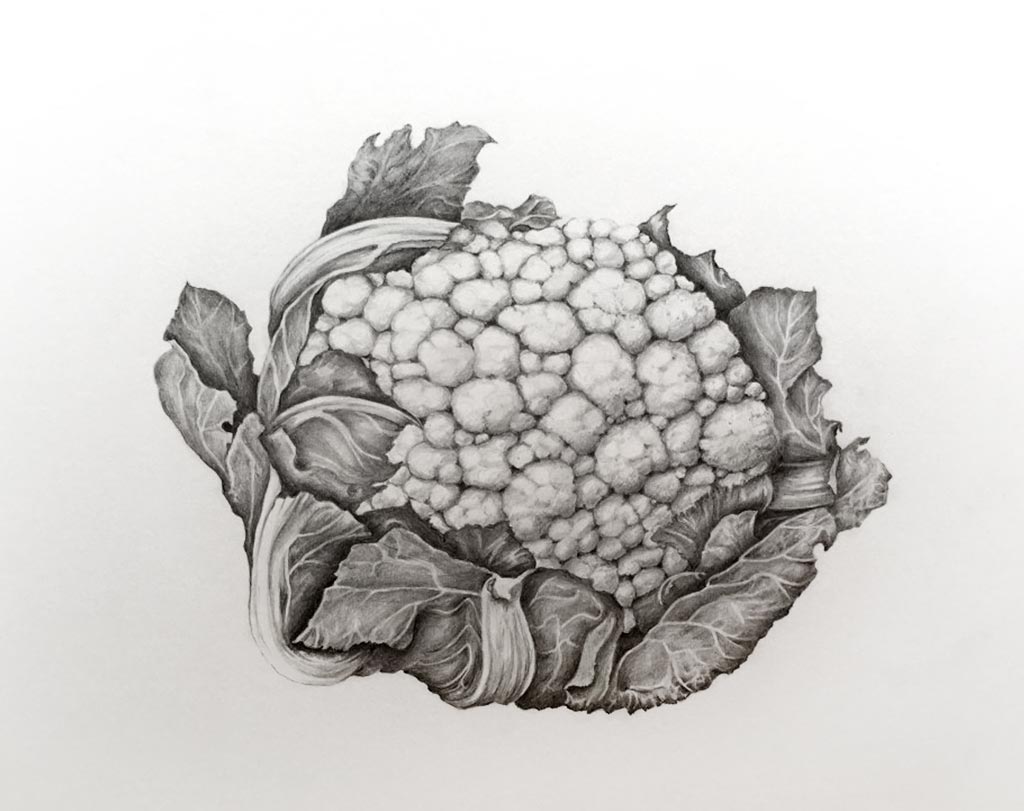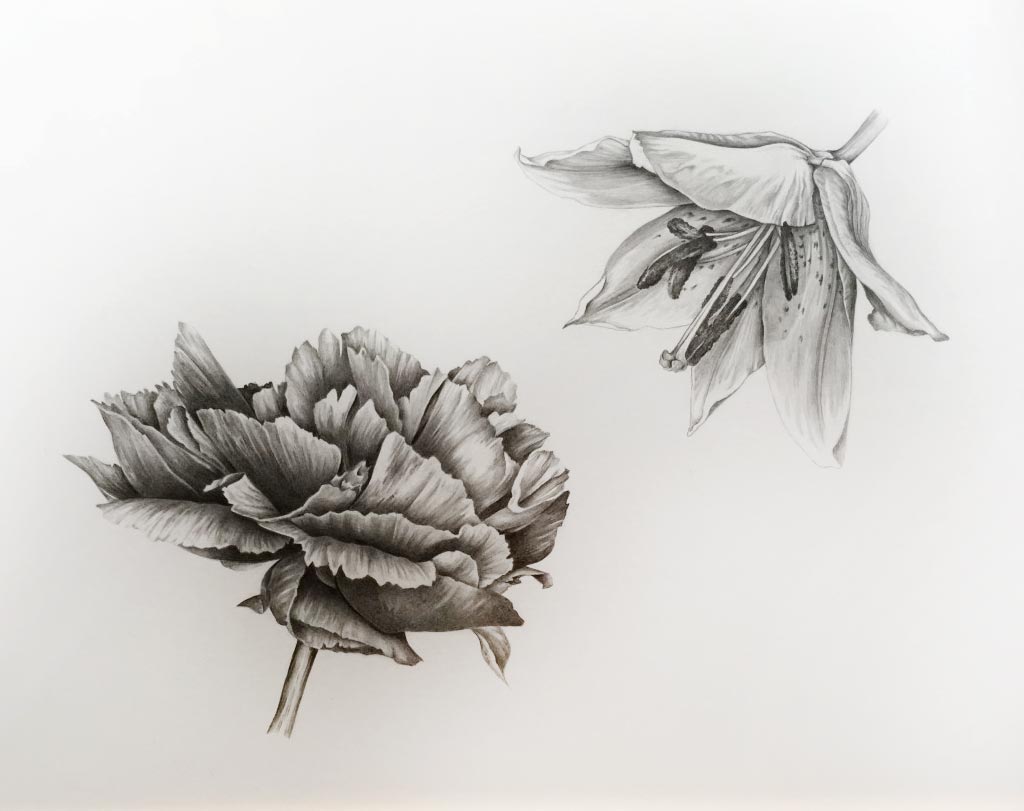 If you would like to receive a roundup of all of our blog posts once a week to keep you inspired in your inbox, why not sign up to our newsletter. You can access our sign up at the top of our page. If you are a London Art College student and you would like your artwork featured here, drop us a line at any time.