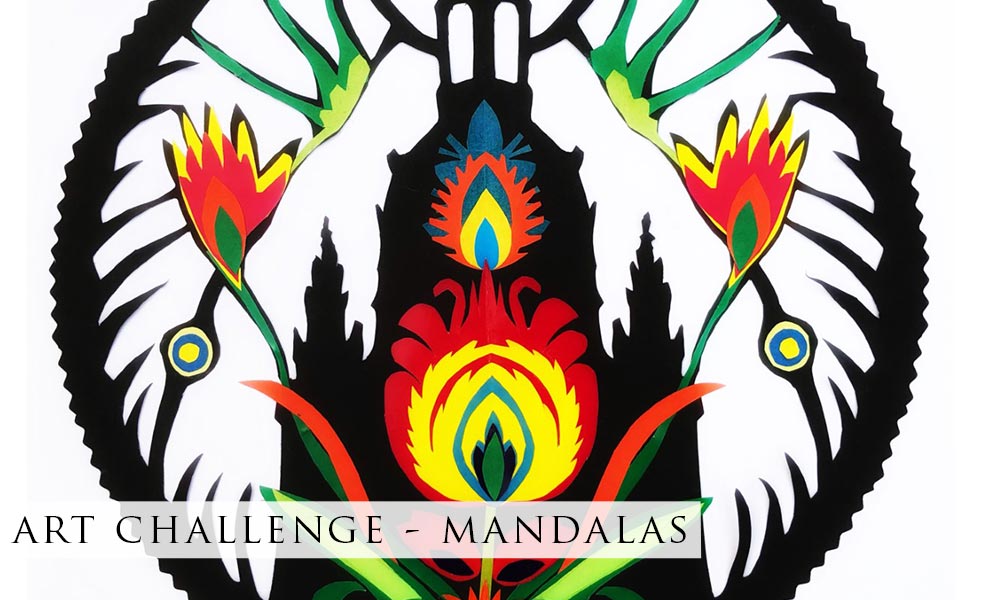 Welcome to the results of this weekends art challenge. We set our students the task of creating a mandala or two! Students seem to have loved this idea and found the whole process very relaxing and meditative.

So many beautiful and very colourful pieces of artwork have been produced by students this week. We are sure that you will all find them very inspiring. It also proves that mandalas don't need to be round, they can be any shape, even in dog form – take a look at the Mandala by Chris Rye. Stunning.

We even have a video for you all to view by student Mila Zinzen as she has animated her Mandala. The components of which are below too. What a treat and a wonderful way to kick off this blog post of amazing artwork.

We are absolutely delighted to read that so many of you enjoyed this challenge and we hope that you are looking forward to the next one tomorrow.