A beautiful painting today by Oil Painting student Oksana Lupych. The painting was created for one of Oksana assignments on the oil course and she has cleverly used a limited pallet of sepia tones.

We have added some close up details for our readers to see how much texture has been added, possibly using gesso on the surface before Oksana started to paint. This helps to add extra texture and interest to the painting and also adds a good surface to paint on if you are using various types of boards, mdf or hardboard to paint on. We hope that you find Oksana's painting inspiring!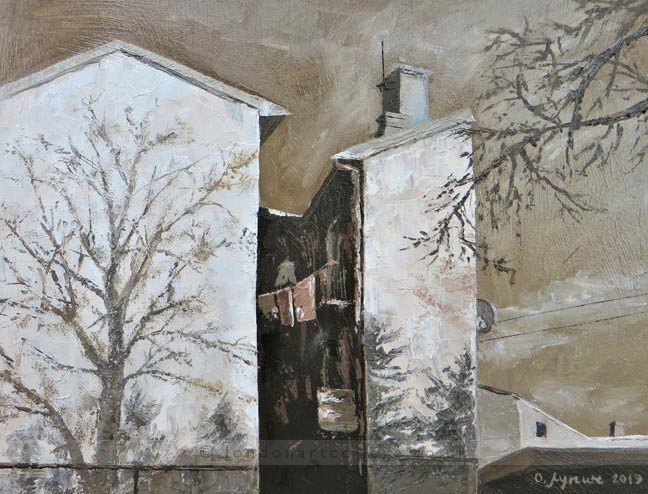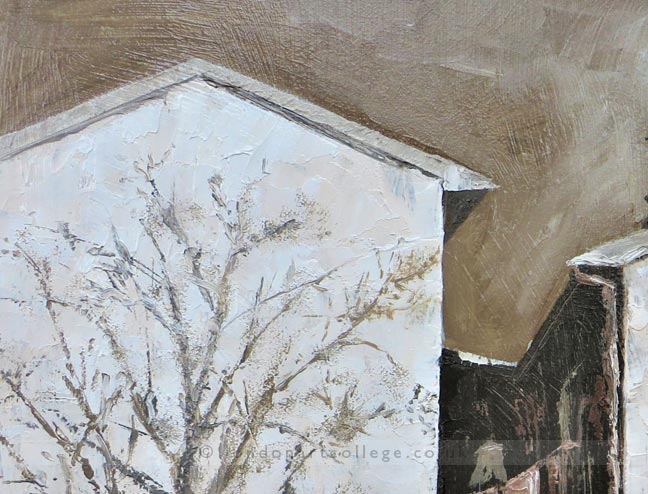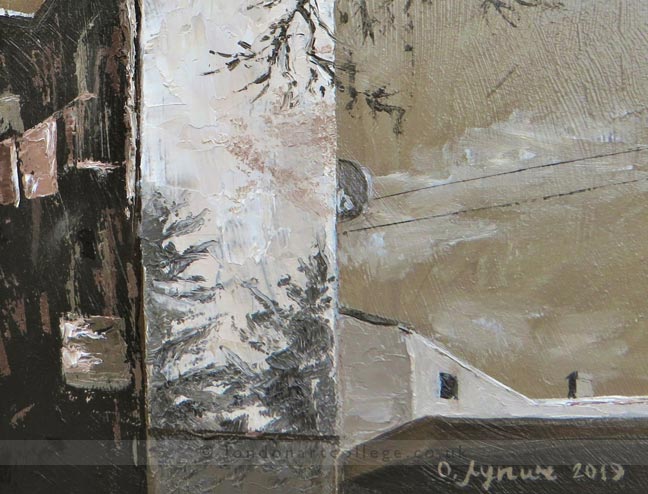 If you would like to receive a roundup of all of our blog posts once a week to keep you inspired in your inbox, why not sign up to our newsletter. You can access our sign up at the top of our page. If you are a London Art College student and you would like your artwork featured here, drop us a line at any time.