I can only say that during this course I've become somewhat inspired. I've taken on subjects that I would never even have attempted before. I tend to be very critical of my work and it's been a joy to receive feedback from someone who's qualified to do so. Because of this course I've been able to complete a portrait of my husband which means a great deal to me as he has dementia and a severe heart problem, both untreatable unfortunately. I would encourage everyone to step out of their comfort zone and see what happens !
Sharron Watson
Coloured Pencil Course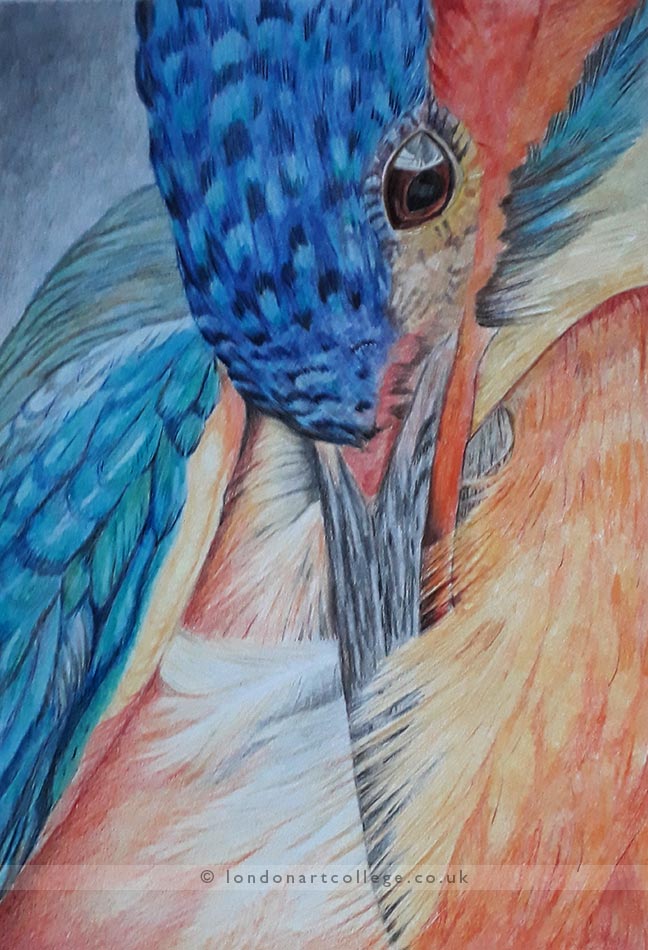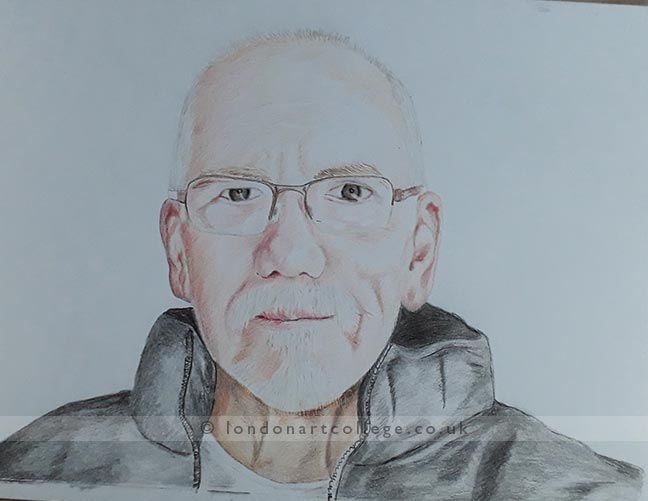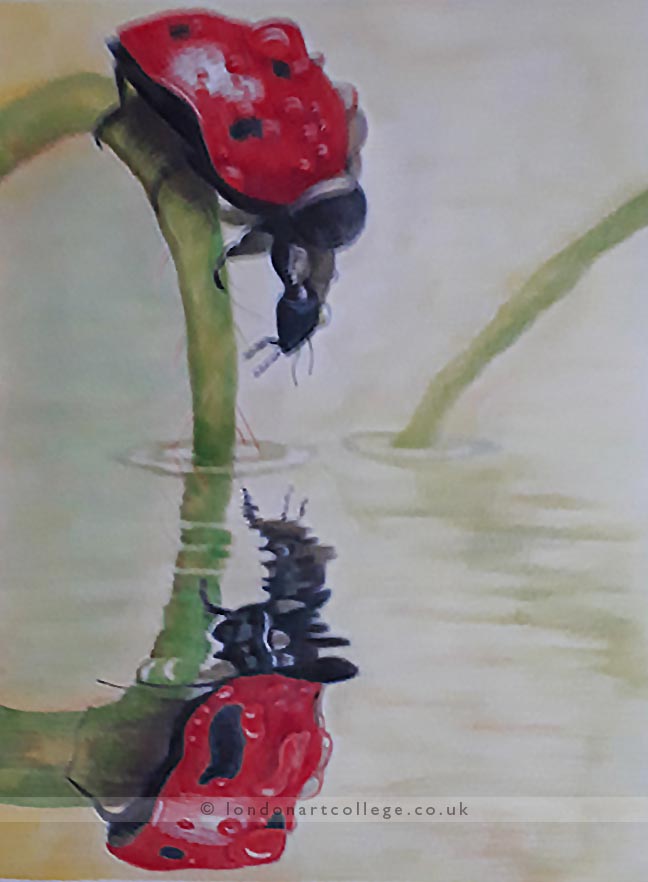 If you would like to receive a roundup of all of our blog posts once a week to keep you inspired in your inbox, why not sign up to our newsletter. You can access our sign up at the top of our page. If you are a London Art College student and you would like your artwork featured here, drop us a line at any time.