This painting is of Boddam lighthouse in Aberdeenshire. I found painting only as far as your field of vision challenging because it was all too easy to move your eye or head to see beyond the spot you had focused on.  I am pleased with this painting.  It's the first time I have used a palette knife and enjoyed using the acrylic paint much thicker than I normally would do. The painting took shape quickly but I am pleased with the way the rocks and sea turned out.
Judith Legg
Landscape Diploma Course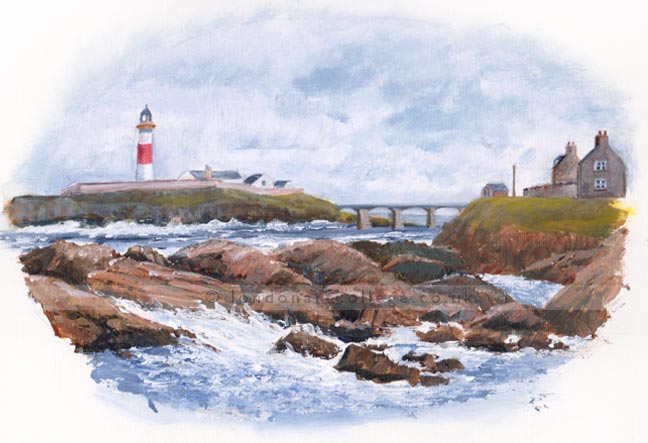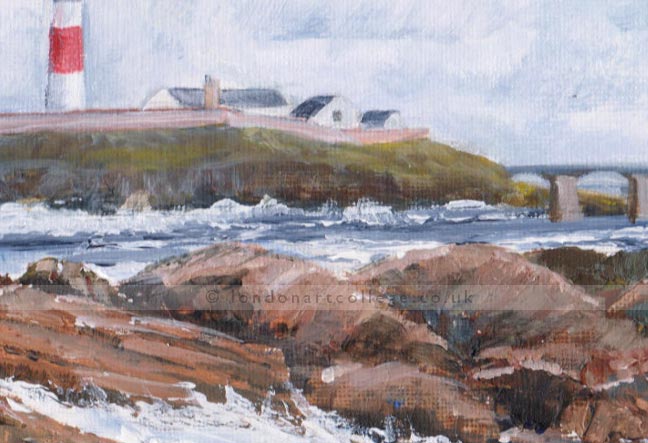 If you would like to receive a roundup of all of our blog posts once a week to keep you inspired in your inbox, why not sign up to our newsletter. You can access our sign up at the top of our page. If you are a London Art College student and you would like your artwork featured here, drop us a line at any time.