Here is a beautiful coloured pencil drawing by student Sharron Watson studying with Monika on the Coloured Pencil Drawing Course.

Sharron said –
The 'scrap' challenge. I'm afraid living on a narrow boat we don't have much in the way of scrap due to lack of room. However I found these items! I tried to include various textures into so there's crochet, glass, beads, an intricate watch, paper towel, teddy and few small decorative things. I enjoyed this although felt it was very challenging. There are some areas that I'm not happy with but I do like the overall effect as it has a sort of 'antique' look about it. This took me around 7hrs but I enjoyed it! The drawing was done with Prismacolours on Bristol board.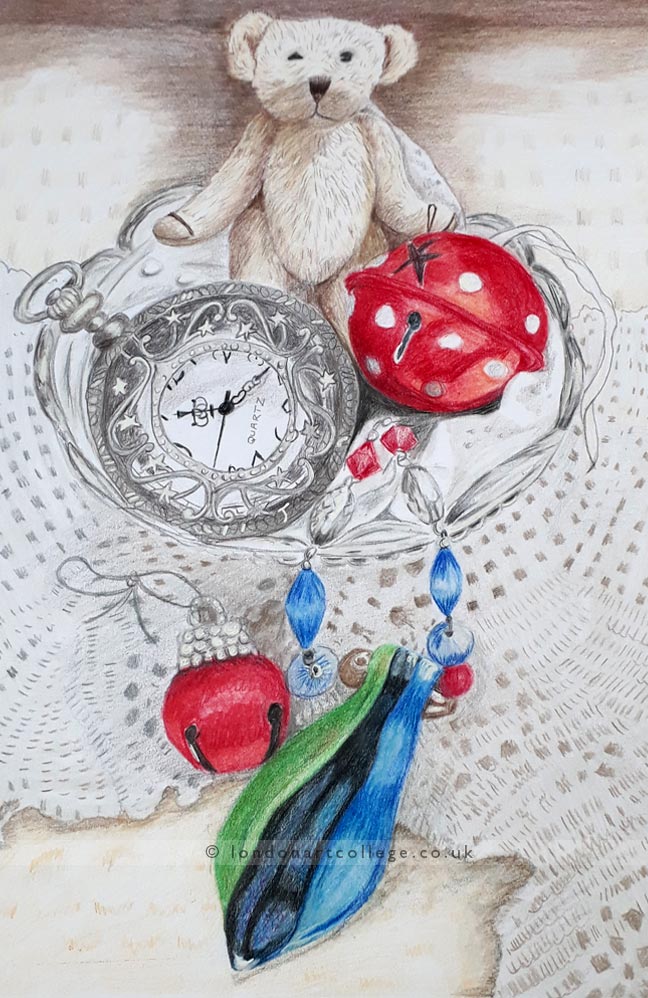 If you would like to receive a roundup of all of our blog posts once a week to keep you inspired in your inbox, why not sign up to our newsletter. You can access our sign up at the top of our page. If you are a London Art College student and you would like your artwork featured here, drop us a line at any time.