Lucinda Gabriel has submitted a lovely cartoon for a character to represent Equal Opportunities. This is a difficult topic to design for, as it needs to represent people from all walks of life. Lucinda wrote this to support her idea….
A teddybear fits perfect.

It is gender-less, it can be anything the owner desires. It can made out of any material, can be any colour, any pattern, any texture. There are no visual rules to how a teddy bear should be, one way or another someone will want to take it home regardless of how it may look or feel.

So… The teddy bear which consists grisly fur (African/Hairy), panda pattern (Asian), white fur (Caucasian), patterned fur (Tattoos), a bandaged leg (Disability), square toes, round toes, and a heart shaped pad (things that make a person unique) can only have its gender determined by the person who takes it home.

Its name is Chance, because everyone deserves one!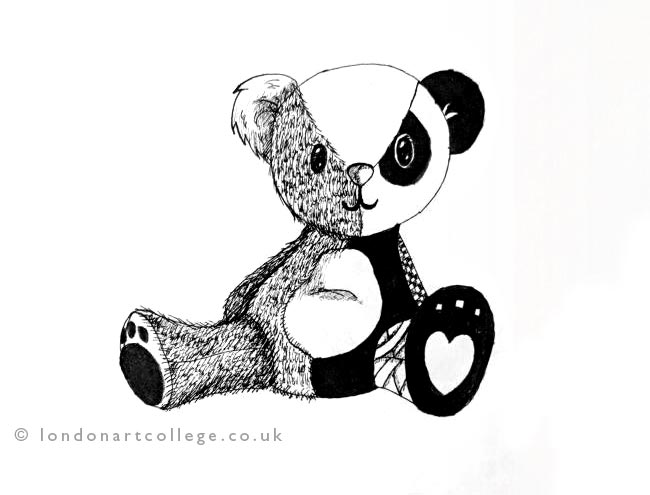 If you would like to receive a roundup of all of our blog posts once a week to keep you inspired in your inbox, why not sign up to our newsletter. You can access our sign up at the top of our page. If you are a London Art College student and you would like your artwork featured here, drop us a line at any time.