We set our students the task of creating a painting or drawing of Daffodils in our last weekends challenge. If you follow our blog you will have already seen the challenge along with the reference photo we posted that students could use if required. Or they could draw or paint their own Daffodils or their own interpretation of them.

We received some amazing pieces of artwork! Annie Hemsley used our photo as reference in the first painting below and our other students following used their own reference and ideas. Aren't they all just wonderful! A very spring like collection of beautiful pieces of art.

We hope that our readers are inspired to have a go themselves! Keep checking back on our blog for our next challenge coming up soon!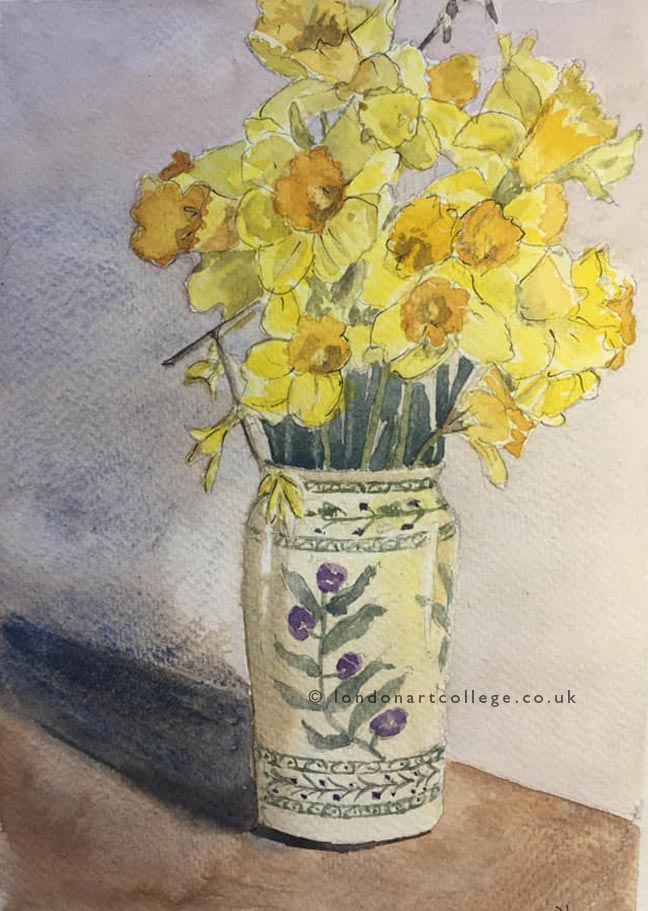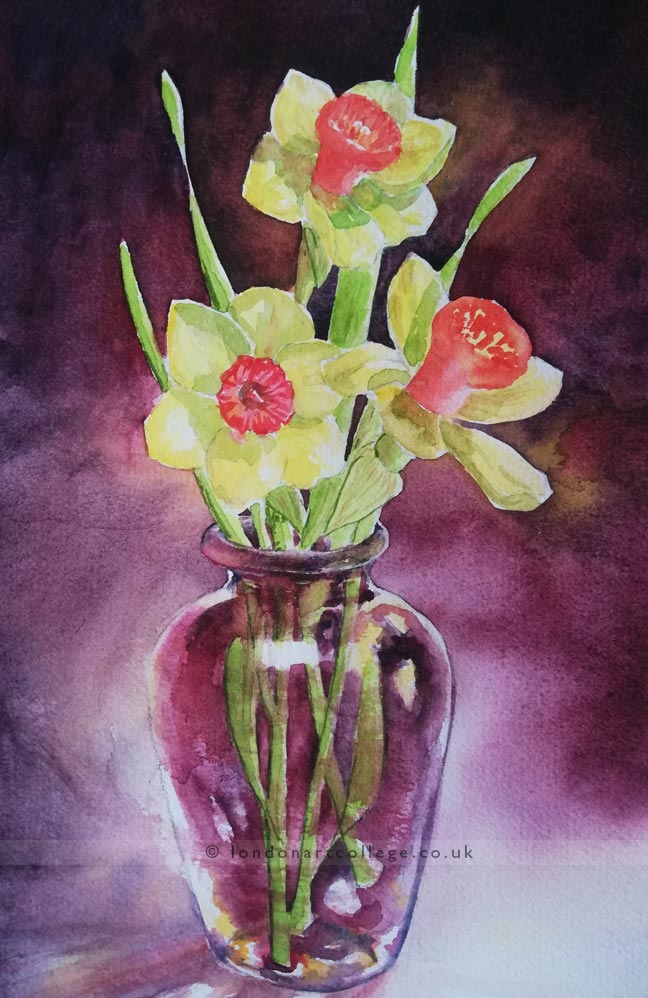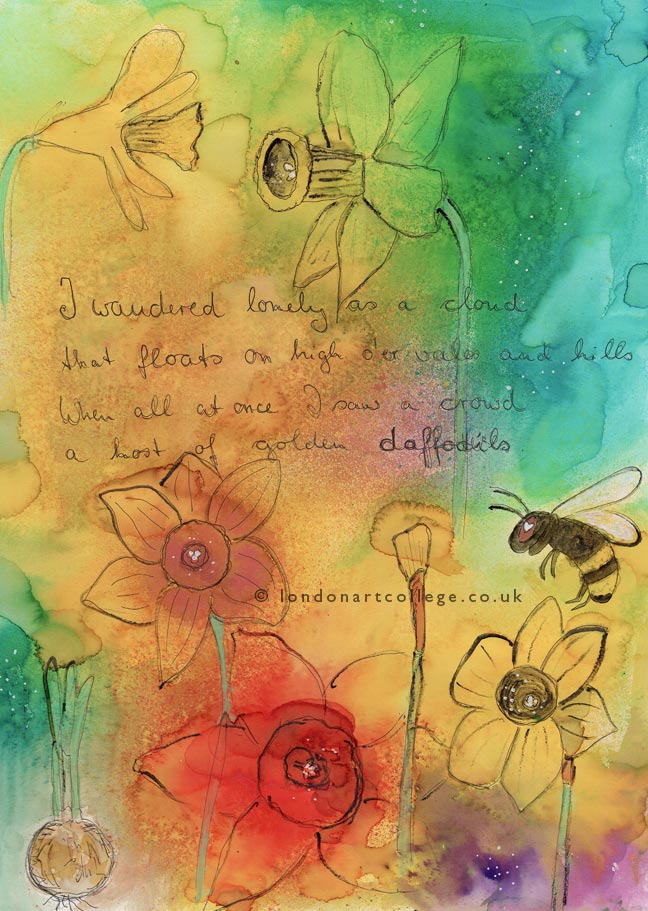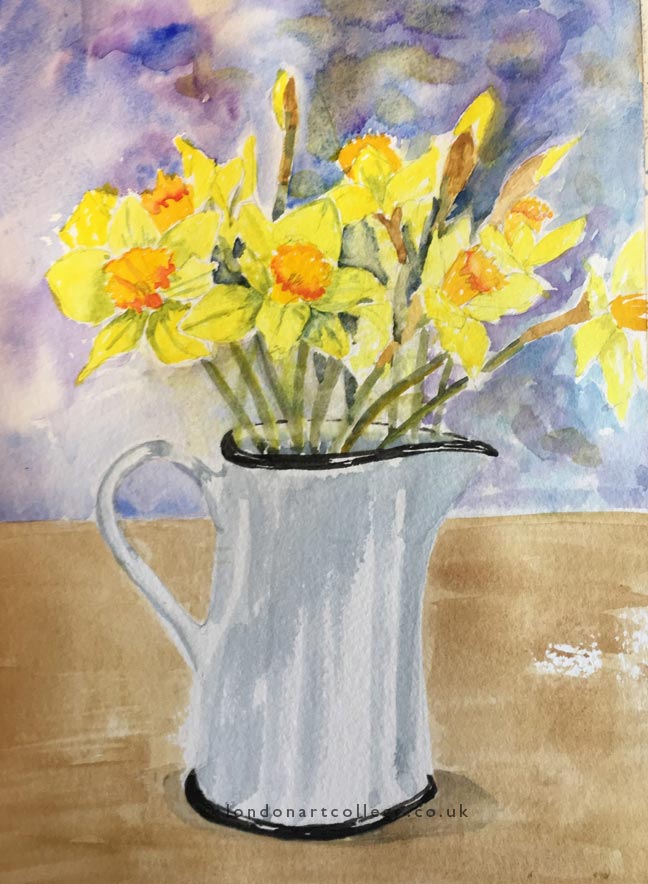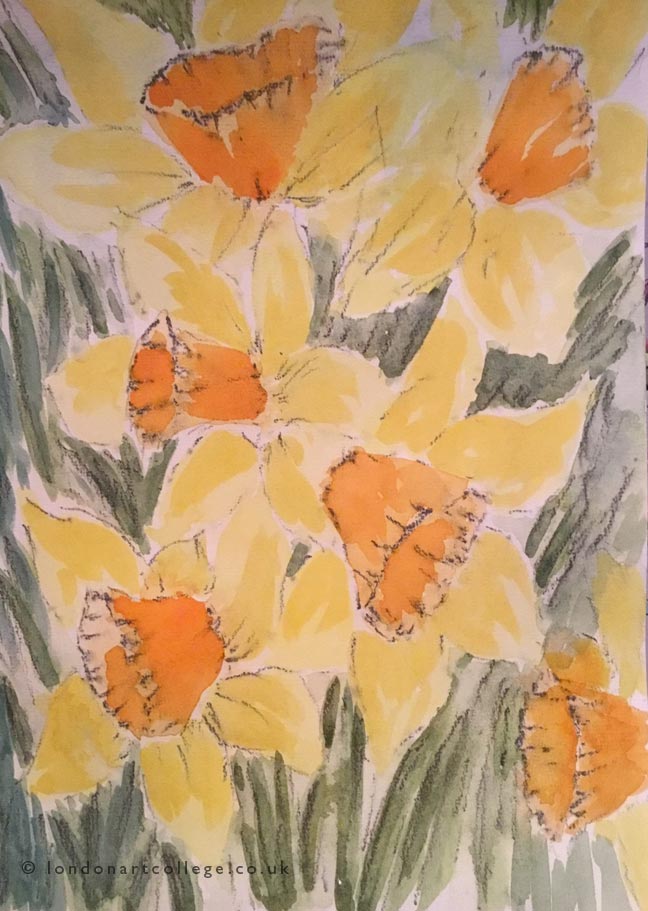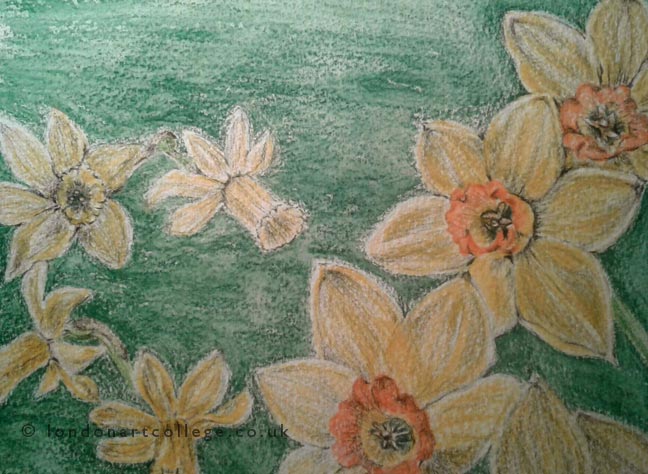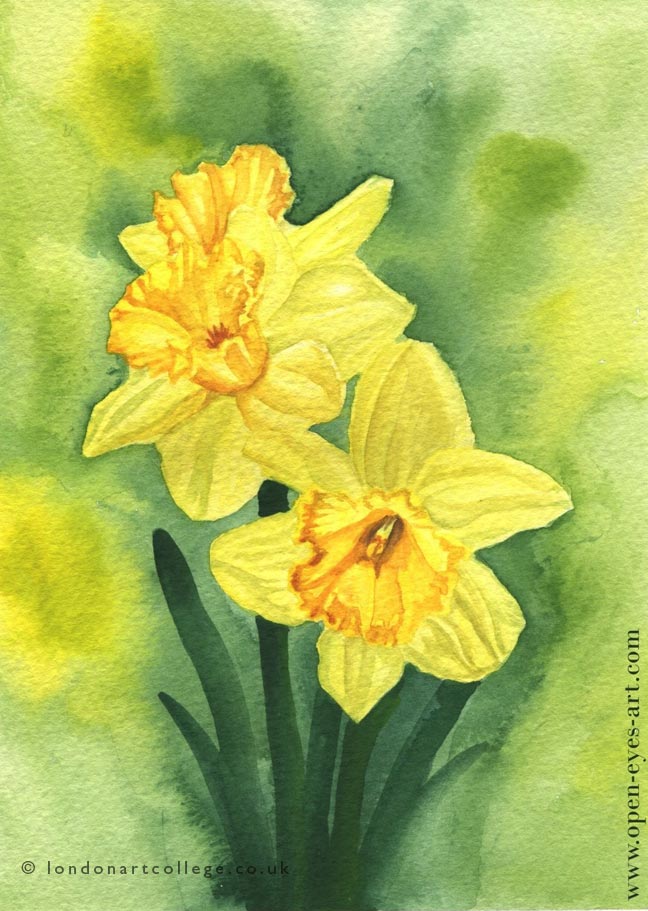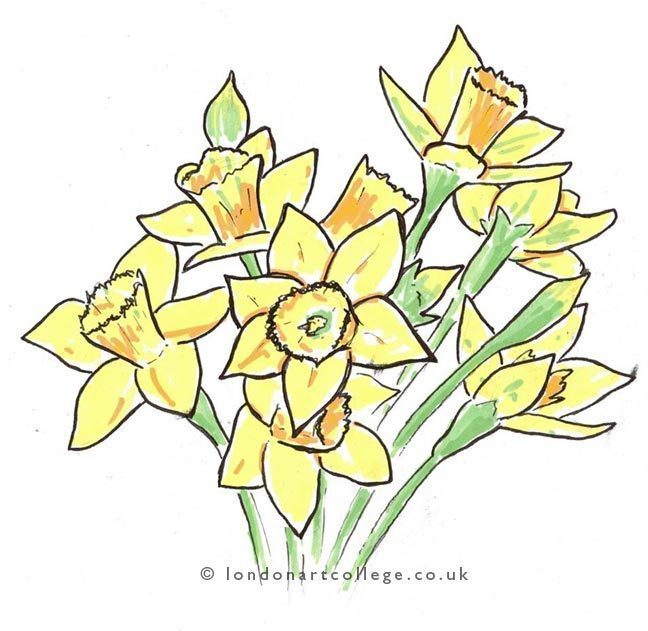 If you would like to receive a roundup of all of our blog posts once a week to keep you inspired in your inbox, why not sign up to our newsletter. You can access our sign up at the top of our page. If you are a London Art College student and you would like your artwork featured here, drop us a line at any time.