Our Coloured Pencil Certificate course tutor Julie Douglas emailed me two wonderful images for the website completed by one of her students. Julie has also written about them below so we hope you enjoy reading and viewing her students work.
==========================================================
These wonderful drawings are from Jennifer's third set of exercises on the CP course. Students take longer and longer to complete their work on this course, because their colour awareness grows and their observation skills get so good they can't help noticing more and more things to be included!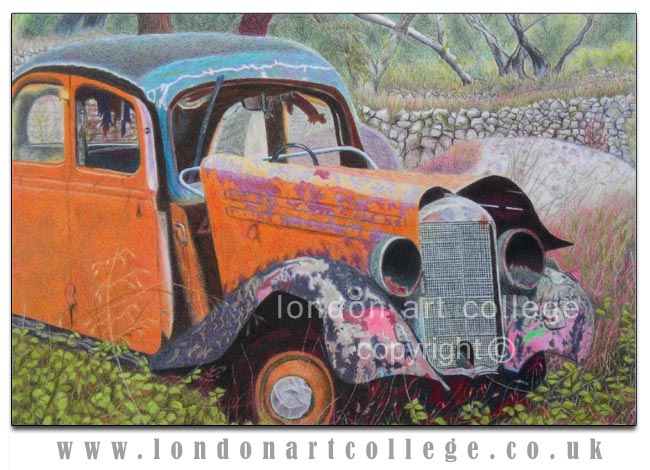 Jennifer is great for trying different surfaces to work on, though sometimes this is because she travels all around the world and has to make do with whatever supplies she can get. Another inspirational student, who chose distance learning because she moves around so much. She also asks lots of questions when she sends artwork for crit – this is really useful in getting the information you really want from your tutor!