The "Reflecting Remembrance" art challenge aims to honour and commemorate the significance of Remembrance Day. Students are invited to participate in this meaningful endeavour by creating artworks that express their reflections, emotions, and messages related to remembrance, gratitude, and the sacrifices made by fallen heros.
Challenge Guidelines:
Medium: Choose any artistic medium for their submissions.
Theme and Inspiration: The theme of the challenge revolves around Remembrance Day and its purpose. Draw inspiration from historical events, war memorials, stories of veterans and their families, poppies, symbols of peace, or any other element that holds significance in relation to remembrance.
Emotional Depth: Artworks should strive to evoke deep emotions and convey personal narratives related to the theme of remembrance. Artists are encouraged to explore the notions of sacrifice, heroism, resilience, gratitude, and the impact of war on individuals and society.
Symbolism and Imagery: Incorporate symbolism and imagery to convey messages effectively. Consider using elements like poppies, military insignias, peace doves, candlelight, wreaths, or silhouettes to evoke powerful associations.
Technical Skill and Originality: While technical proficiency is valued, originality and creativity are equally important. Experiment with unique approaches, styles, or unconventional materials to create captivating and thought-provoking artworks.
The idea of these challenges is to help students improve their skills by drawing, painting and creating regularly.

So try to submit work that you have created specifically for the challenge – or course work you are currently creating for your art course. Sometimes our challenge themes cross over with what students are learning. Our challenges are great practive for your coursework too!

Remember to submit your artwork to us via email if you would like it posted on our blog next week.

Inspirational Artwork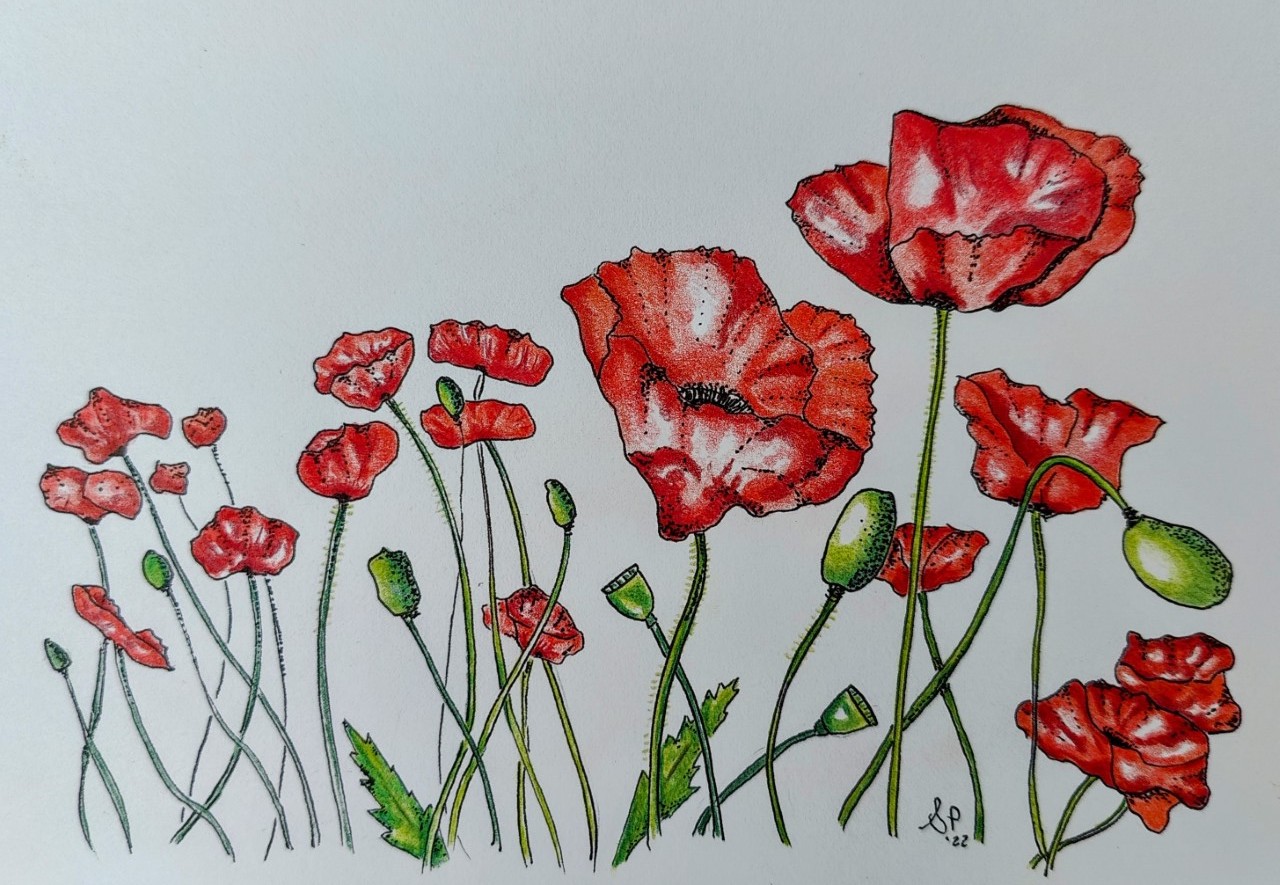 If you would like to receive a roundup of all of our blog posts once a week to keep you inspired in your inbox, why not sign up to our newsletter. You can access our sign up at the top of our page. If you are a London Art College student and you would like your artwork featured here, drop us a line at any time.