Nurgül Özkeser, a student at the London Art College, is currently studying our Botanical Painting course. We have added some of her work for our readers to view below.
In the first painting you can see the delicate brushstrokes and attention to detail Nurgül has created in both the Rose and the leaves. Nurgül has captured the subtle gradations of pink hues, the texture of the petals, and the interplay of light and shadow beautifully.
With the pink tulip, Nurgül once again demonstrates her ability to infuse life into her subjects. The tulip's graceful form and vibrant colours are rendered with precision.
Perhaps the most striking of Nurgül's creations is her innovative yin and yang painting, seamlessly merging a rose and tulip into a harmonious whole. The juxtaposition of the two flowers, one leaning one way and the other the opposite, creates a captivating visual dance that draws the viewer in and invites them to contemplate the delicate balance of nature.
Our Botanical Painting course is designed to provide students with a comprehensive understanding of botanical art, from mastering techniques to developing a deep appreciation for the natural world. Led by tutor Polly O'Leary, the course offers personalised guidance and invaluable insights, allowing them to flourish and reach their full potential.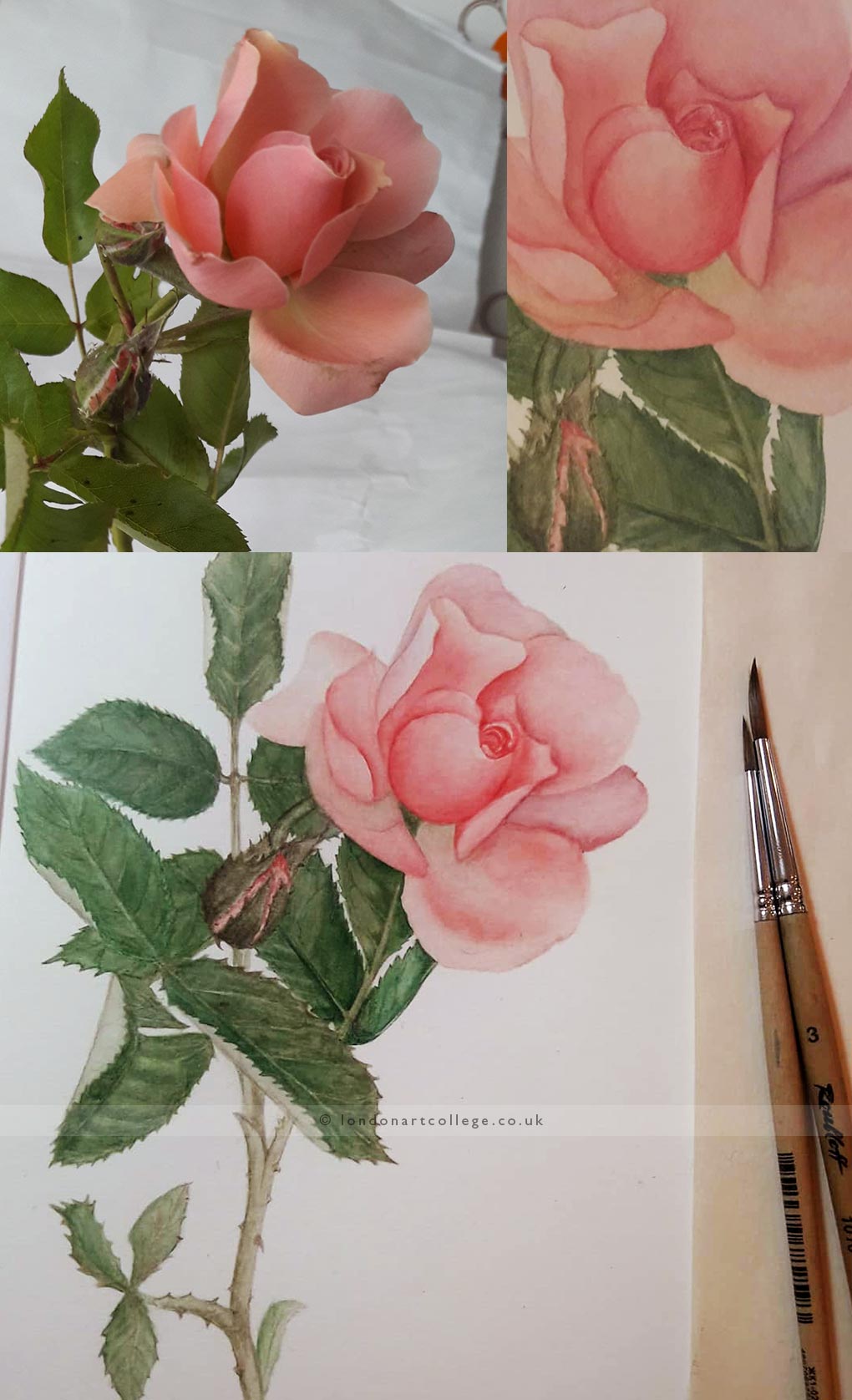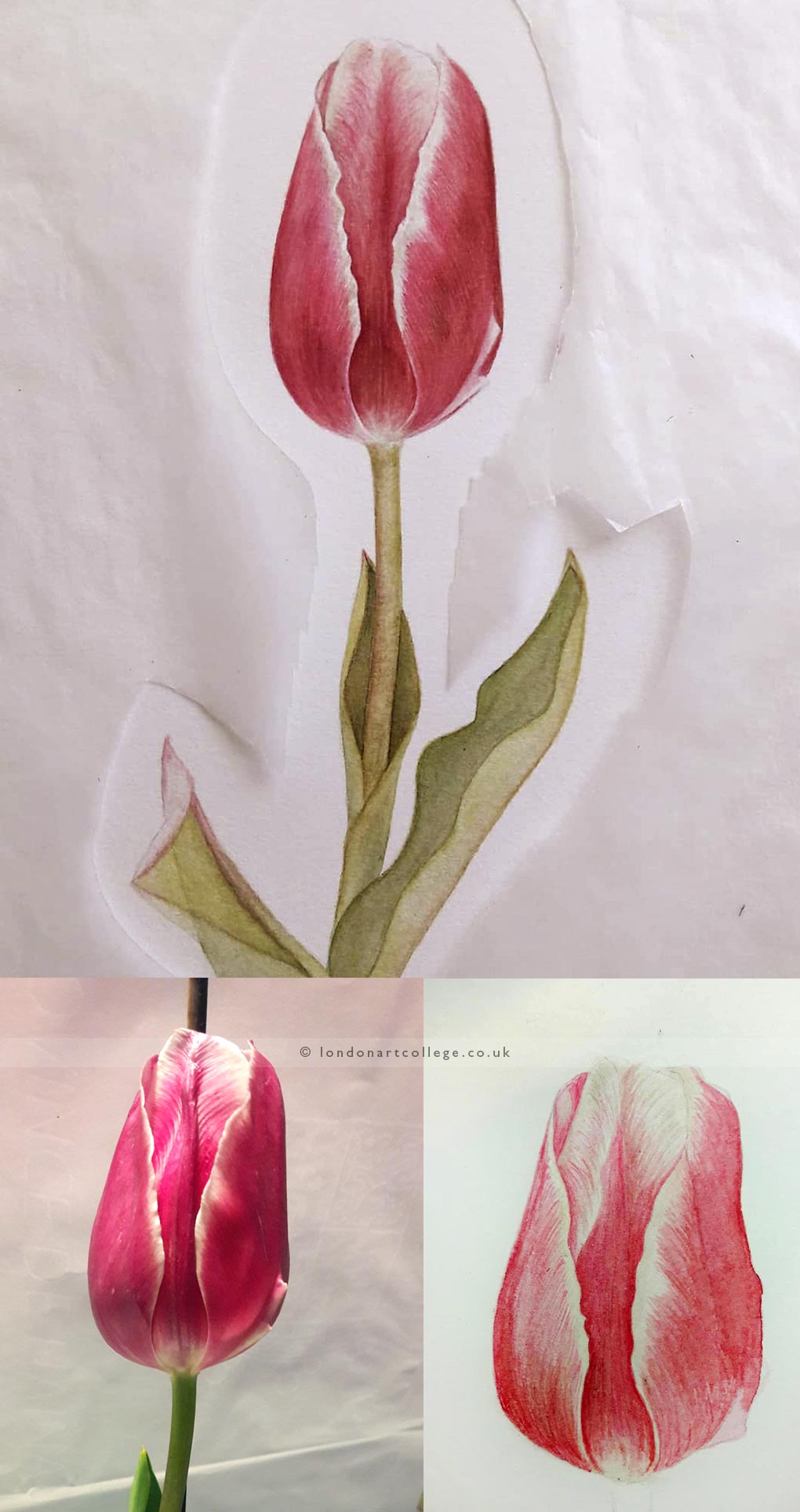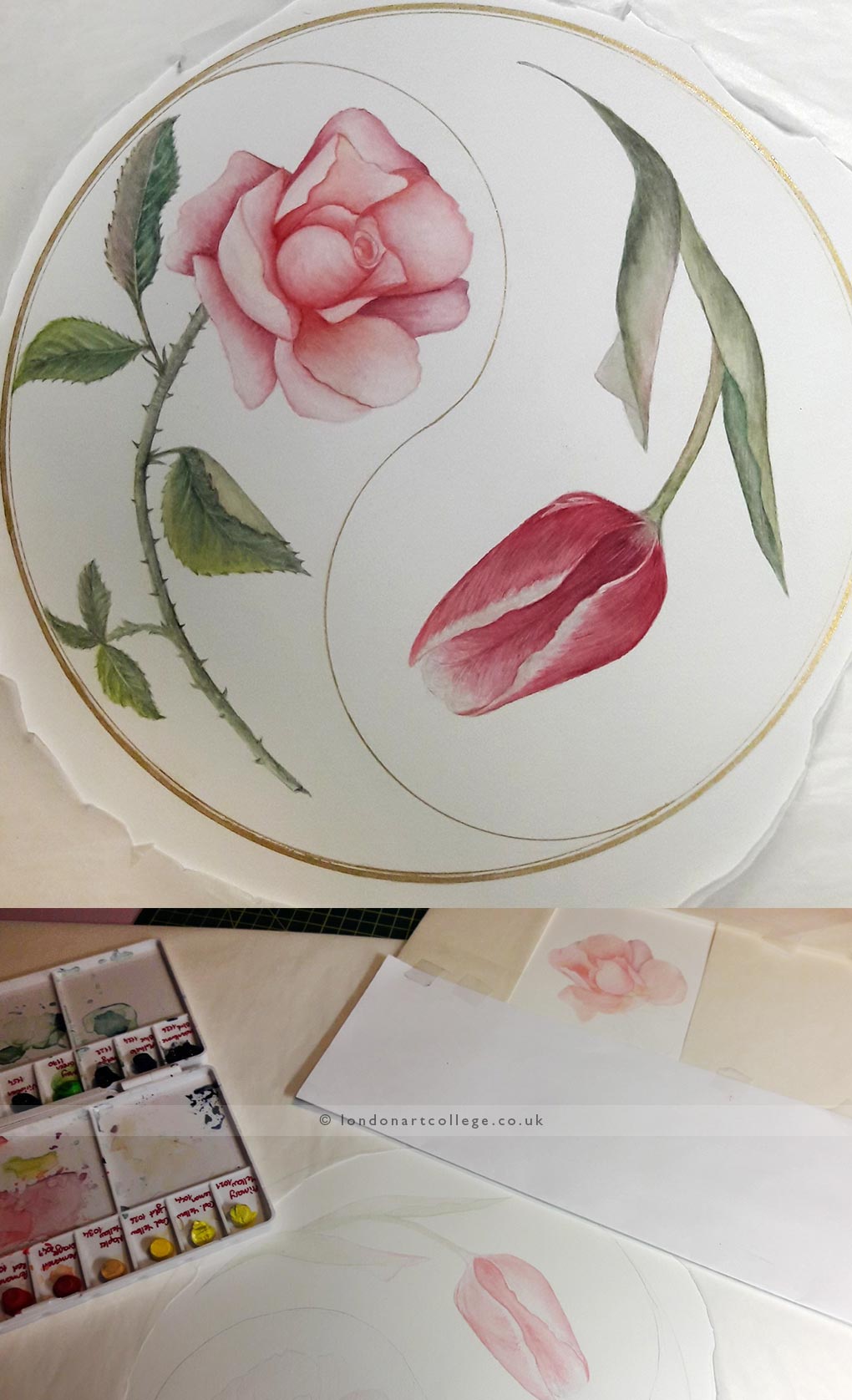 If you would like to receive a roundup of all of our blog posts once a week to keep you inspired in your inbox, why not sign up to our newsletter. You can access our sign up at the top of our page. If you are a London Art College student and you would like your artwork featured here, drop us a line at any time.