I had already begun the botanical painting course run by the college when I decided to take on the Watercolour Diploma Course along side it. Botanical painting is quite a challenge for me and I felt that by doing the watercolour course too this would improve my knowledge of the medium and help me in my overall techniques and skill.
I like that the college does not give you deadlines, you can work at your own pace and extend the course if you wish to do so. I find it hard to fit in art with young children and general day to day things, but when I do, it takes me to a whole new world, I love the feeling of creating something unique on paper personal to me.
Doing the assignments has definitely improved my painting. I'm keen on using limited palettes of colours to see what colour ranges I can achieve with little paints and different combinations. I also prefer hot press paper and building the painting up in thin layers starting with the darkest tones first. Interestingly, I have enjoyed painting the animals the most from all the subjects I have chosen to do so far.
For my next assignment I feel like it would be nice to try a landscape and try to create something less detailed and more expressive but still using the tonal range in front of me. Inspired by a number of the course exercises, for my next assignment I thought it would be a good bit of practice to work outside and just do some monochrome watercolour sketches using just the one colour in different consistencies focusing on the main tonal ranges to help loosen my painting style more.
I enjoy working from photographs a lot because I can leave it and go back to it, something which I find very valuable to do looking at it all over again each time. I hope to achieve a couple of paintings I feel proud to hang on the wall at home by the end of the course and be more confident to do some outdoor painting next summer.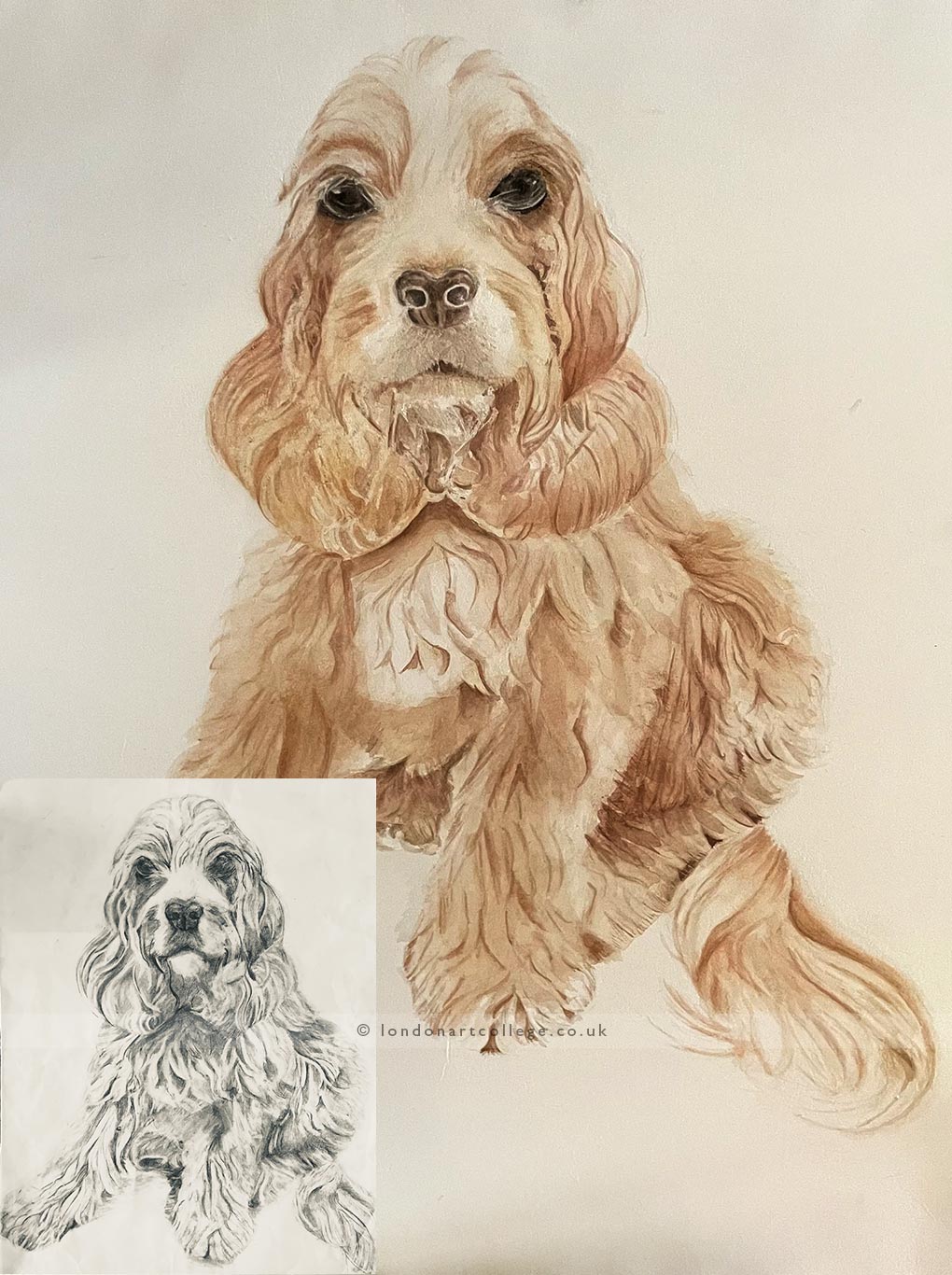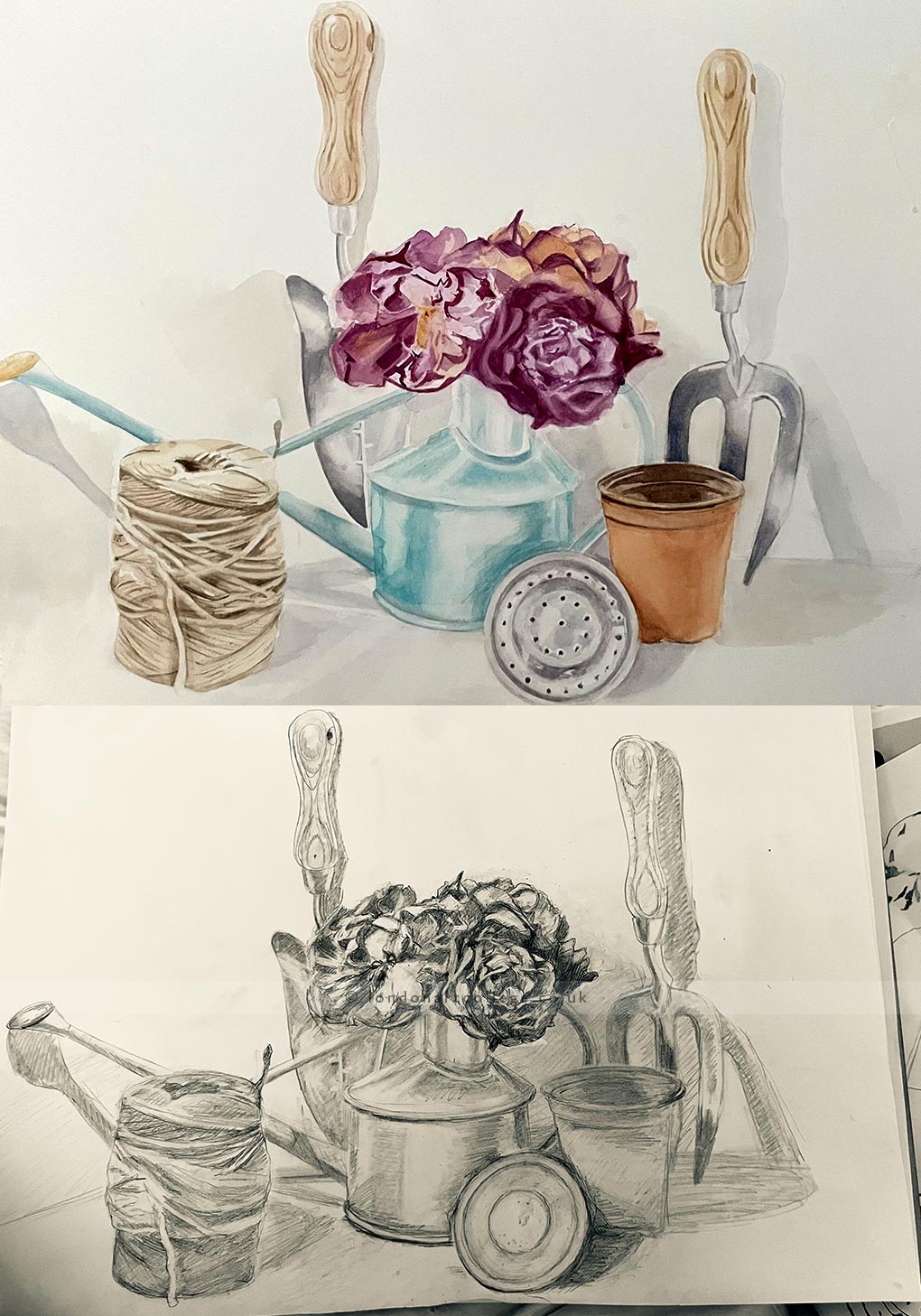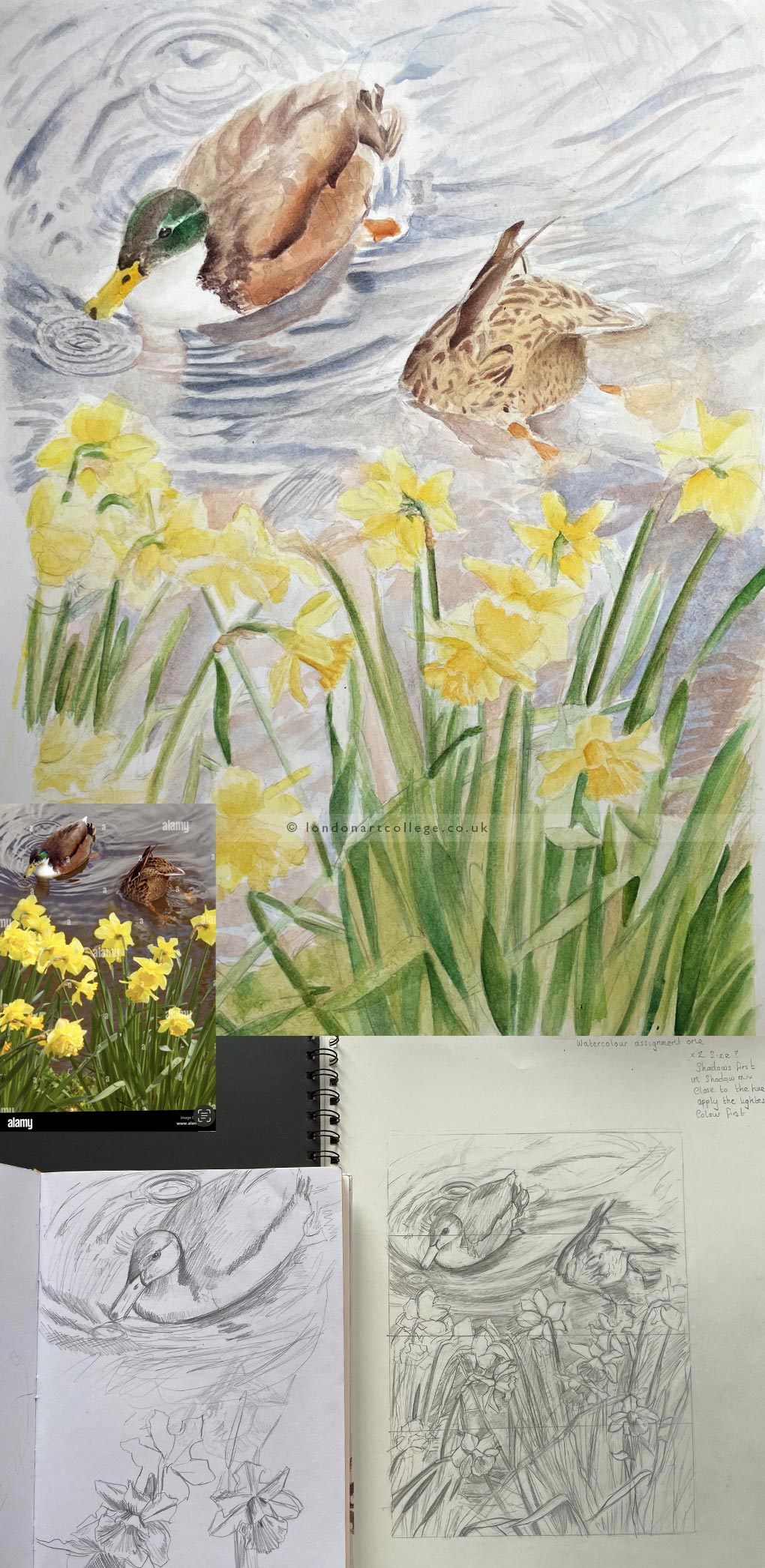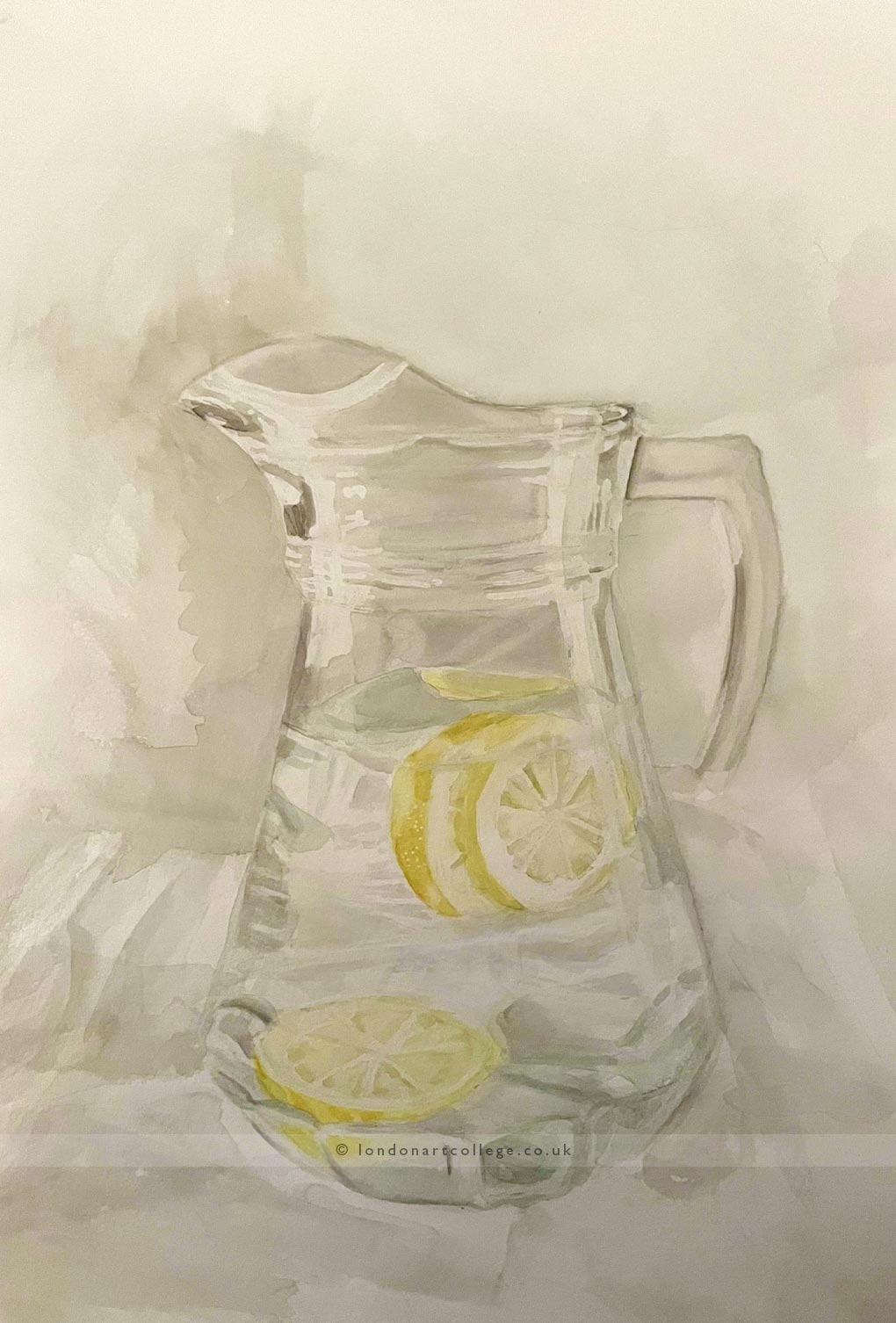 If you would like to receive a roundup of all of our blog posts once a week to keep you inspired in your inbox, why not sign up to our newsletter. You can access our sign up at the top of our page. If you are a London Art College student and you would like your artwork featured here, drop us a line at any time.