Welcome to the results of this weekend's art challenge on the theme of digital art. It wasn't an easy one, as not everyone has access to a computer, tablet or software to create artwork in. However we want to continue to introduce this as a medium as you can really mix traditional and digital together quite seamlessly and it can be a lot of fun to experiment with. Here we asked students to create a piece digitally and they have done a superb job!
We love the segments of oranges by student Tomasz Jawski, it almsot feesl quite pastel like in its effect and texture. We chose this one as our featured image this week, well done Tomasz.
Vera's Digital painting of flowers inspired by German painter Joern Mcart is superb and if you are interested, you can see his work on his facebook page – Joern.
Oksana's Japanese fish are elegant and really make a statement too. We love them.
So well done to everyone who took part this week. If you would like to have a go at digital art, please feel free and let us know how you get on! Stay tuned for another challenge tomorrow!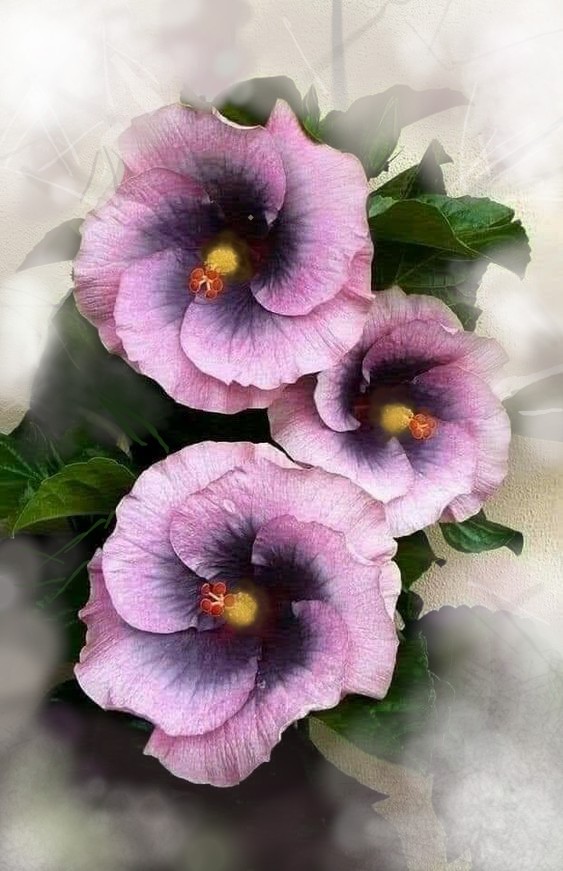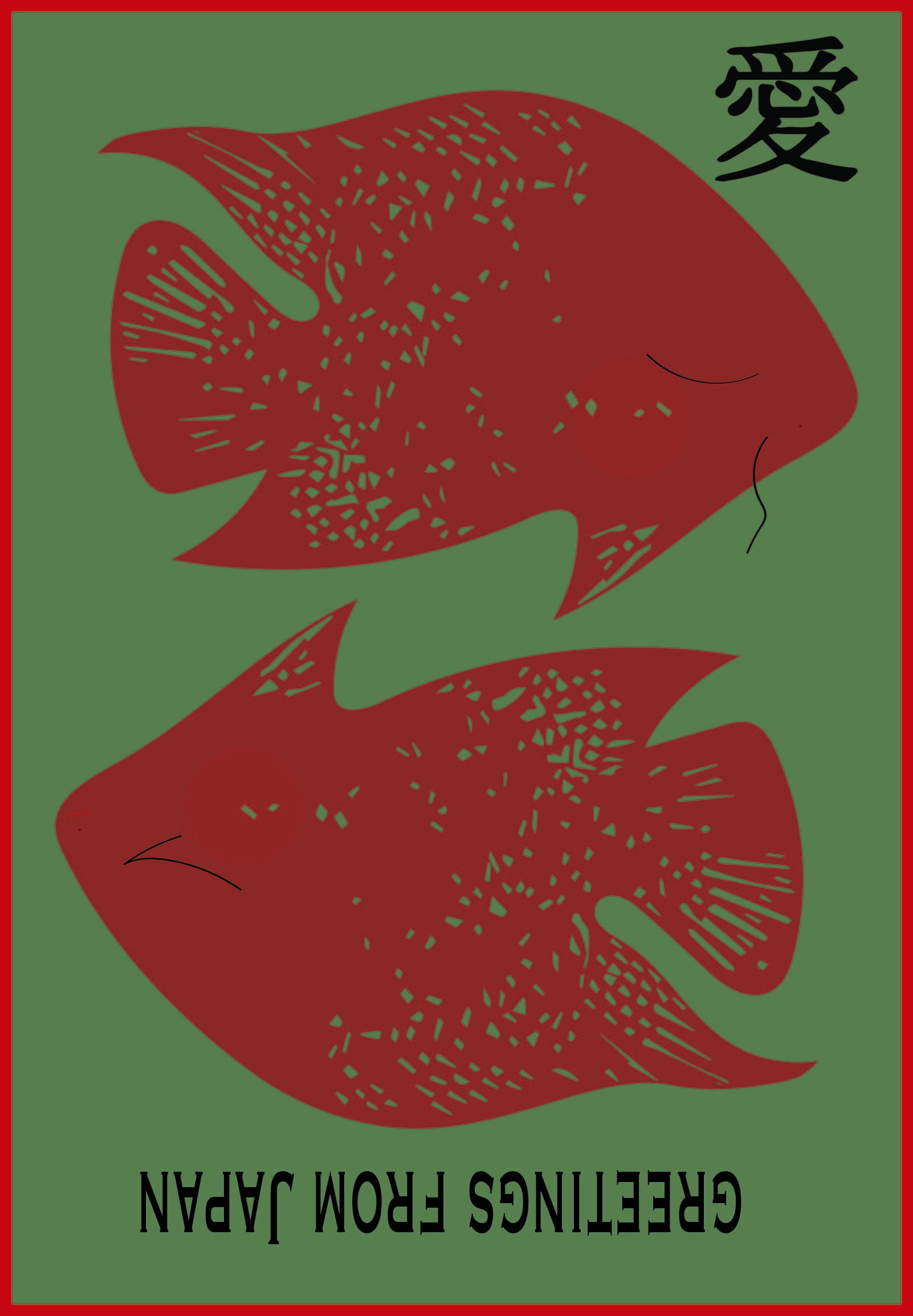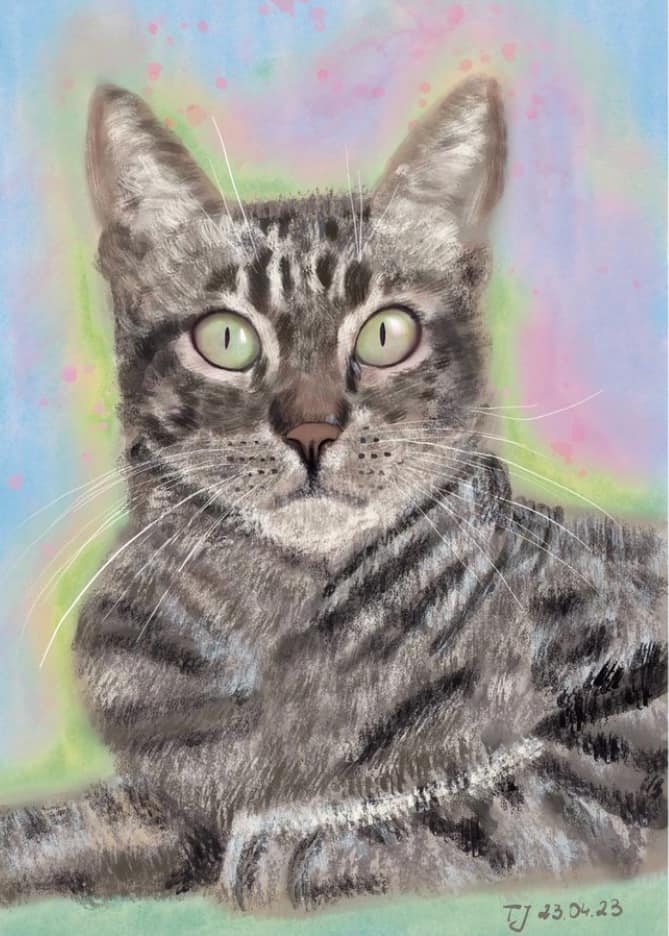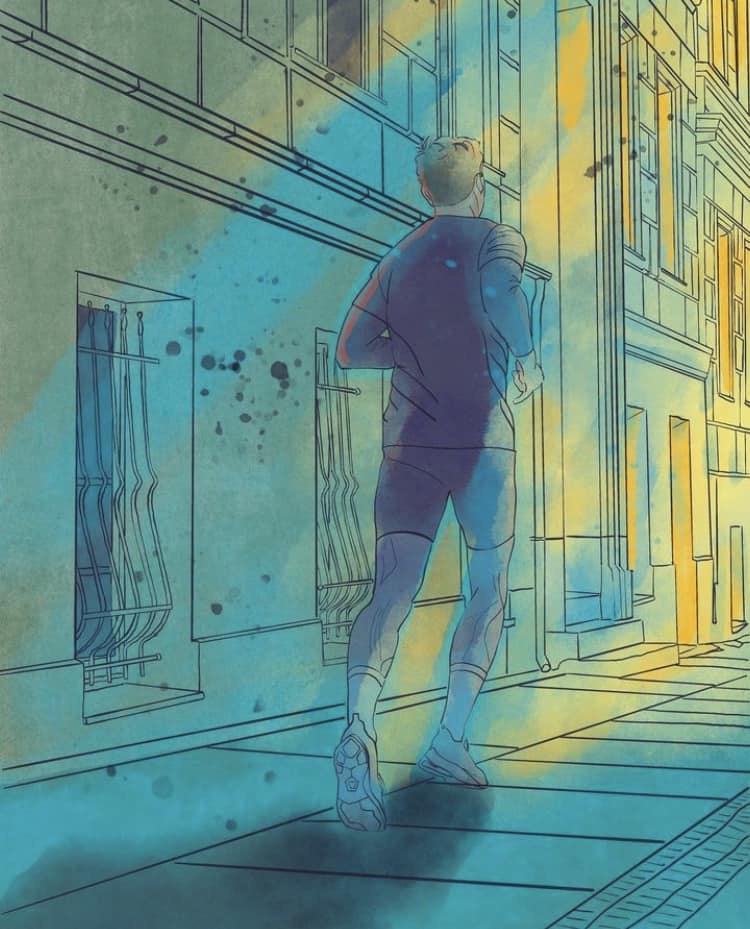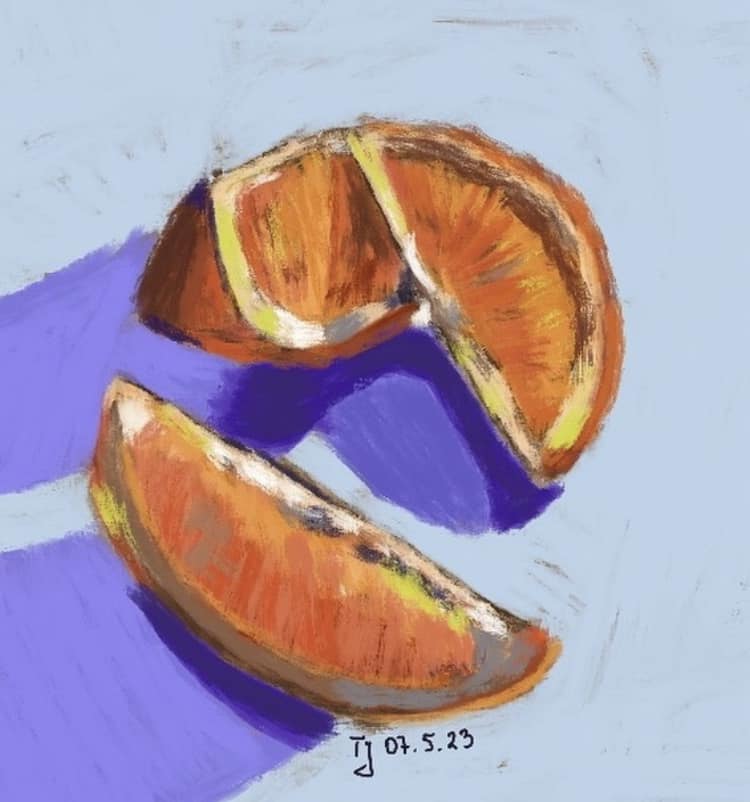 If you would like to receive a roundup of all of our blog posts once a week to keep you inspired in your inbox, why not sign up to our newsletter. You can access our sign up at the top of our page. If you are a London Art College student and you would like your artwork featured here, drop us a line at any time.