Welcome to our latest weekend art challenge where we asked the students to draw or paint cocktails. They had free reign on size, style and medium. We have received some wonderful pieces which you can view in full below.
Our featured image today is by student Ethne Diane, who has created some cocktails using Gimp. We love them, especially the 'Meowtini'. Scroll down to the bottom of the page to see Ethne's artwork in full.
We would like to give a big mention Phil's stunning watercolour, which he created using one of our copyright free photos for the task. Phil's watercolour techniques and colours are absolutely superb. We hope you like it as much as we do!
And finally… we couldn't resist mentioning Julie Smalley… who didn't actually get to draw anything this week… but very much enjoyed drinking the cocktail! Love it!
Stay tuned for another challenge tomorrow!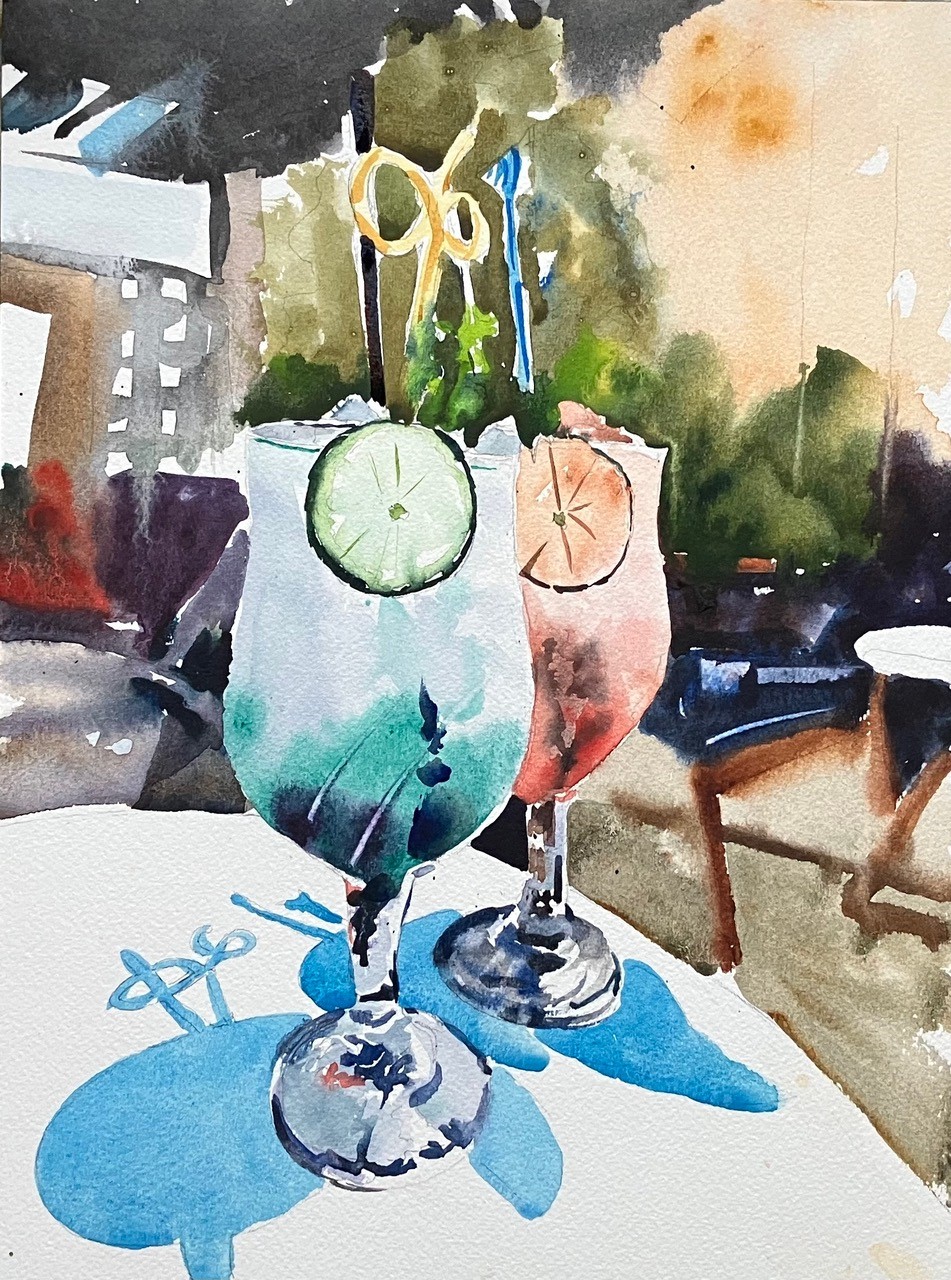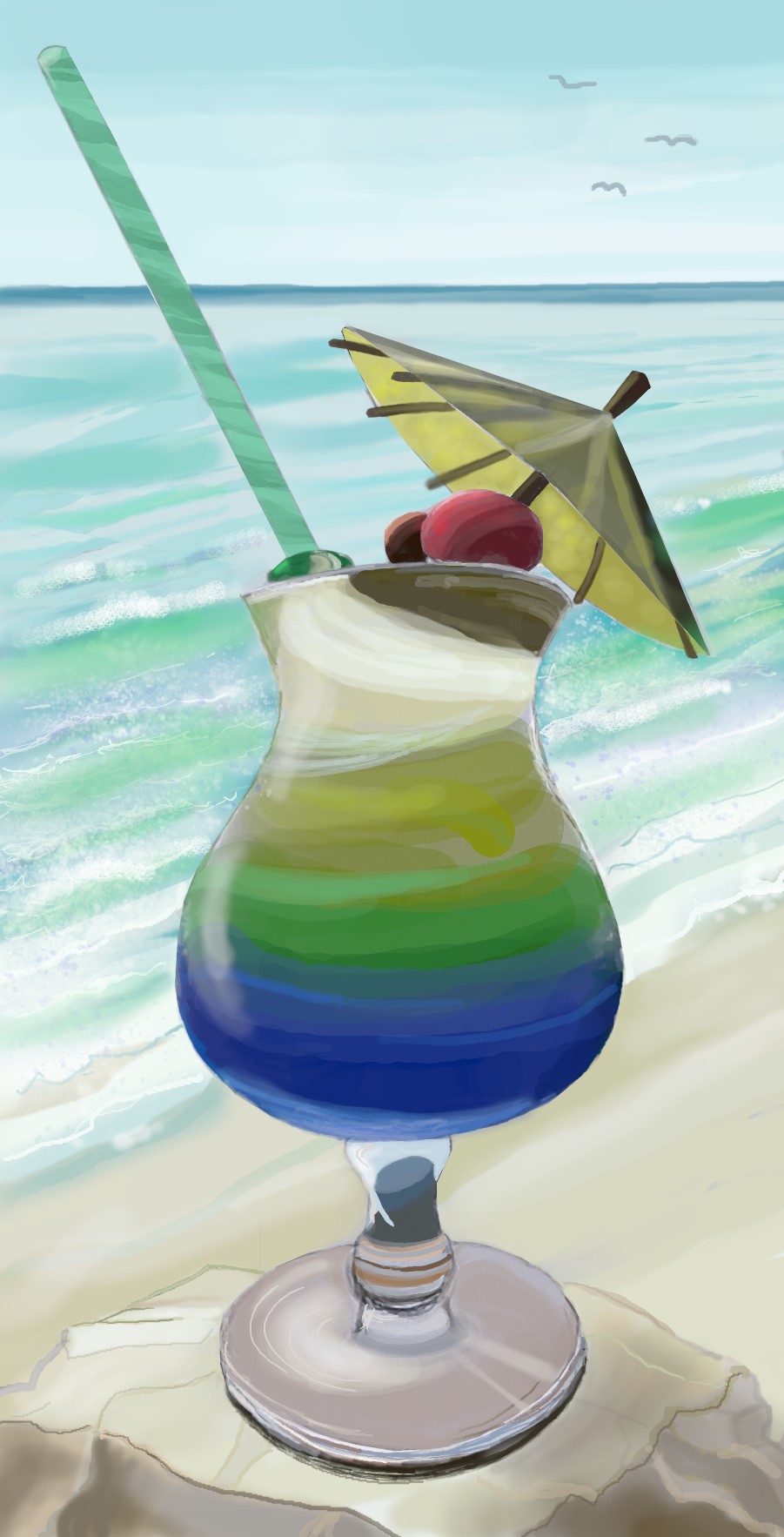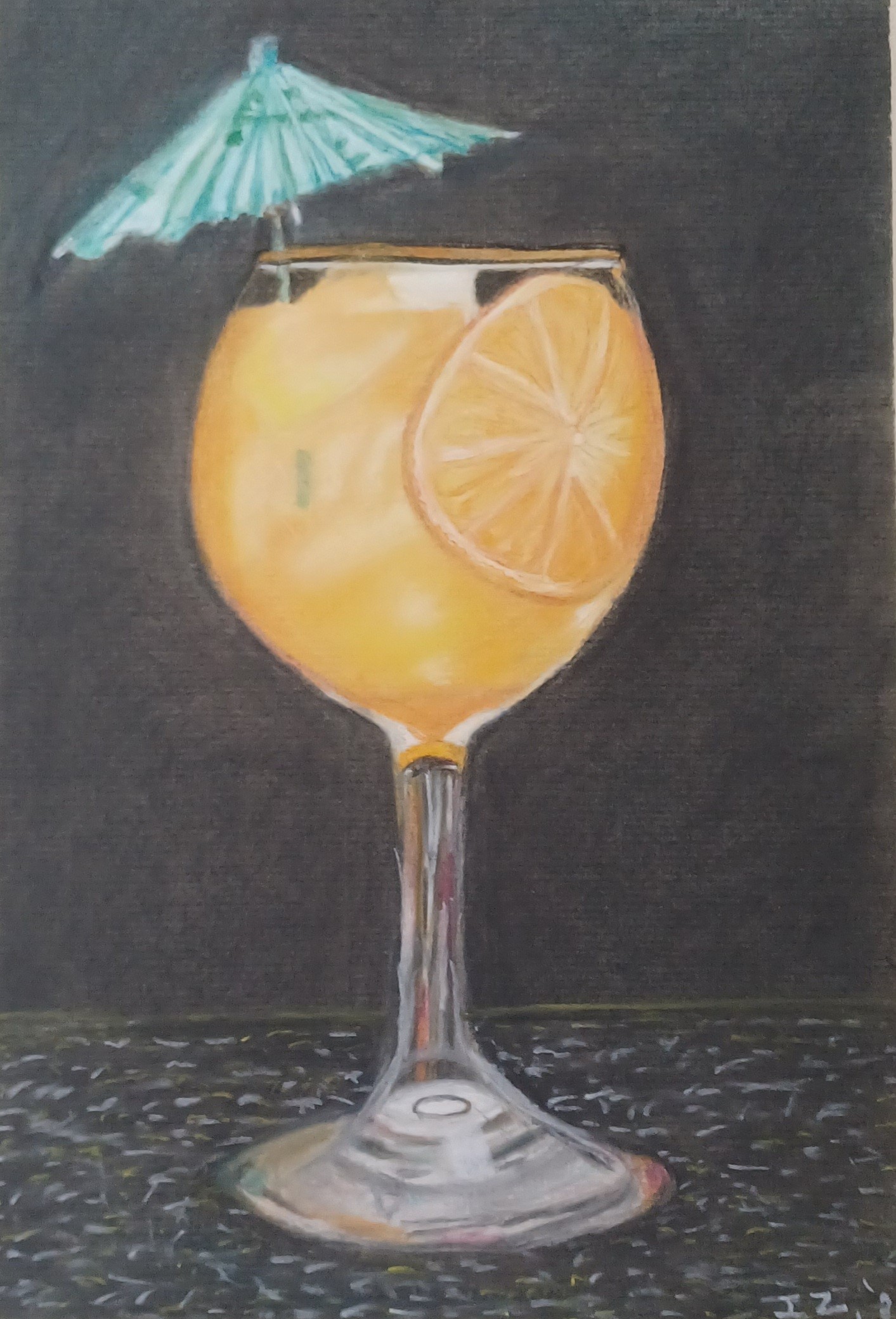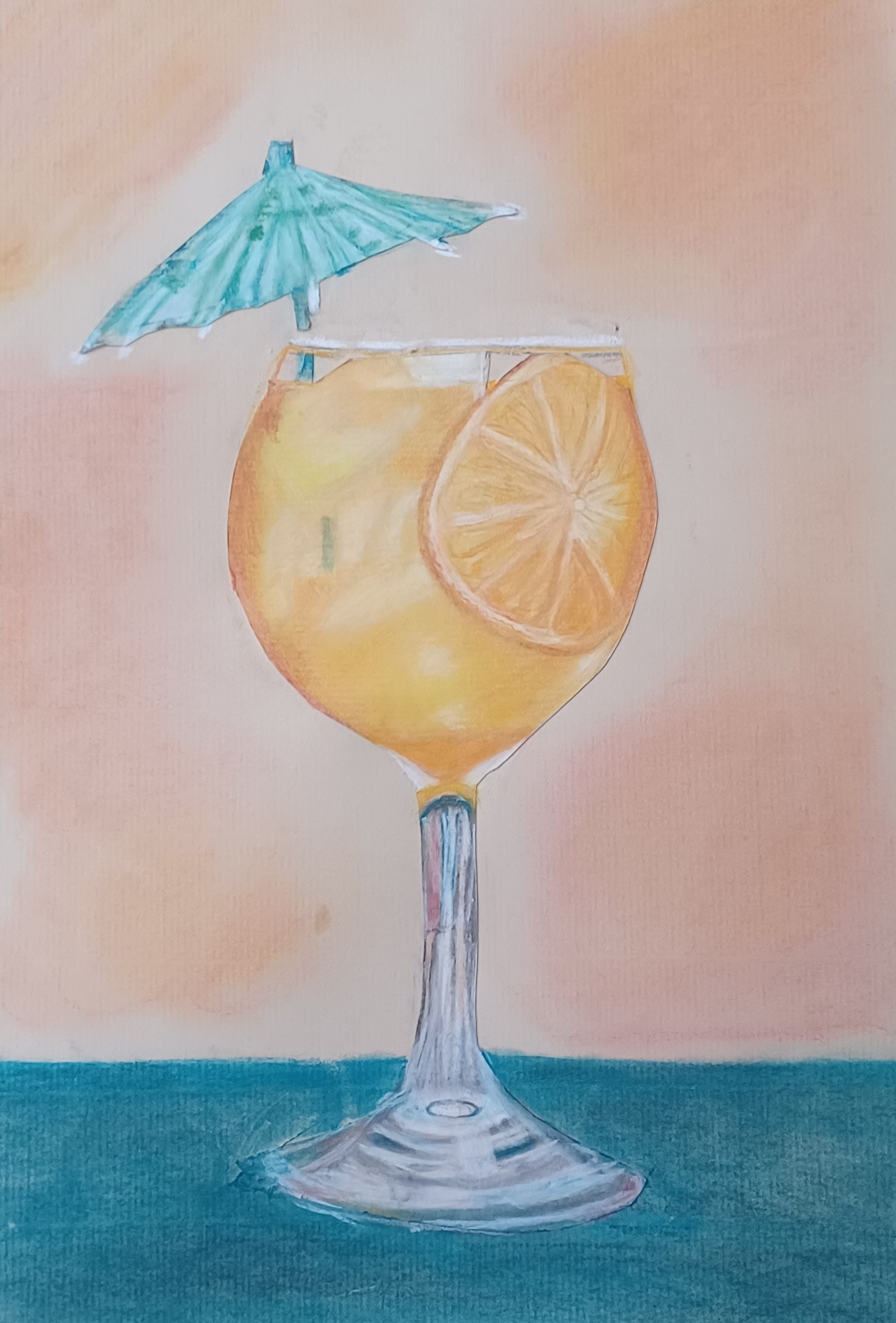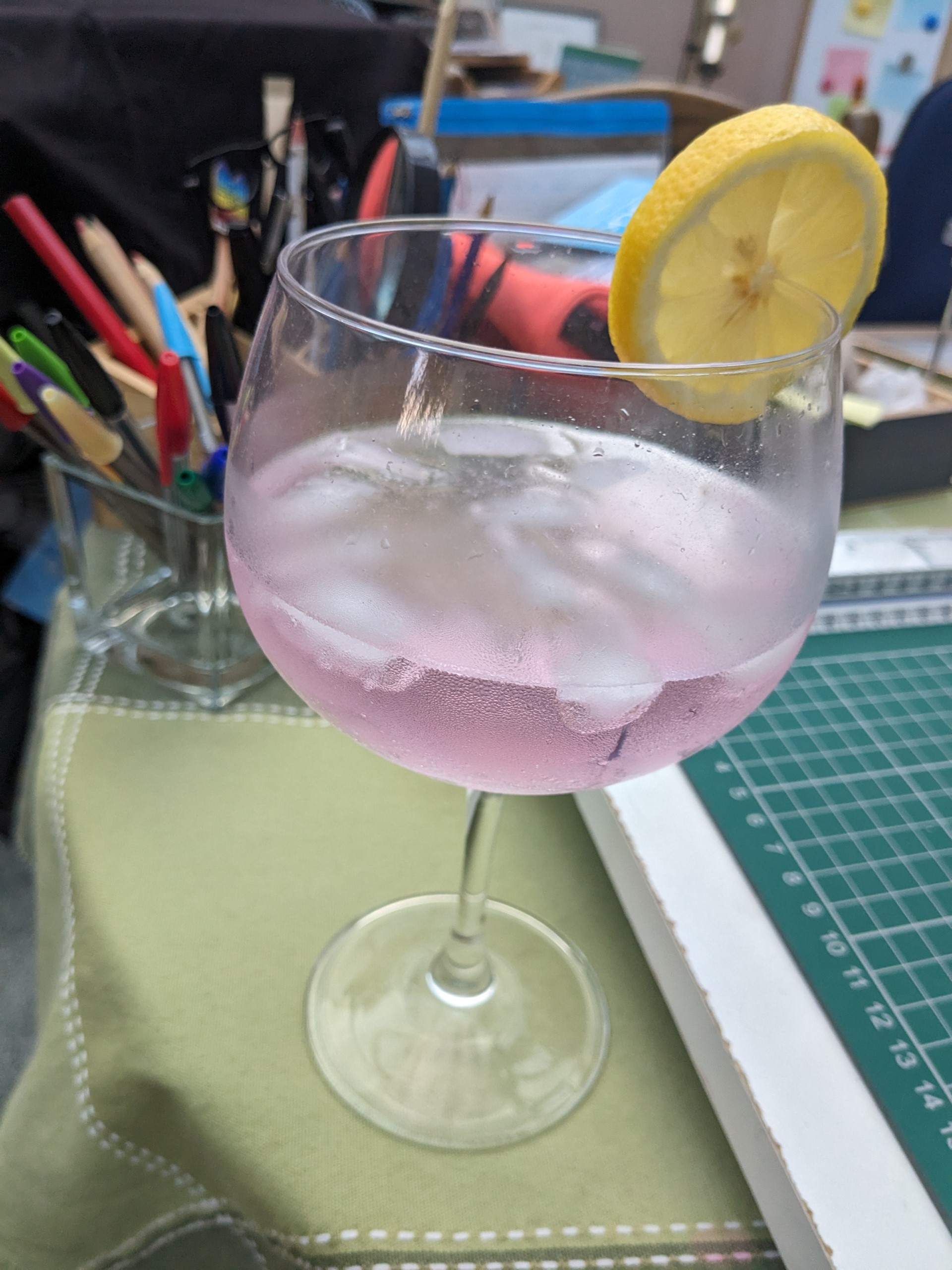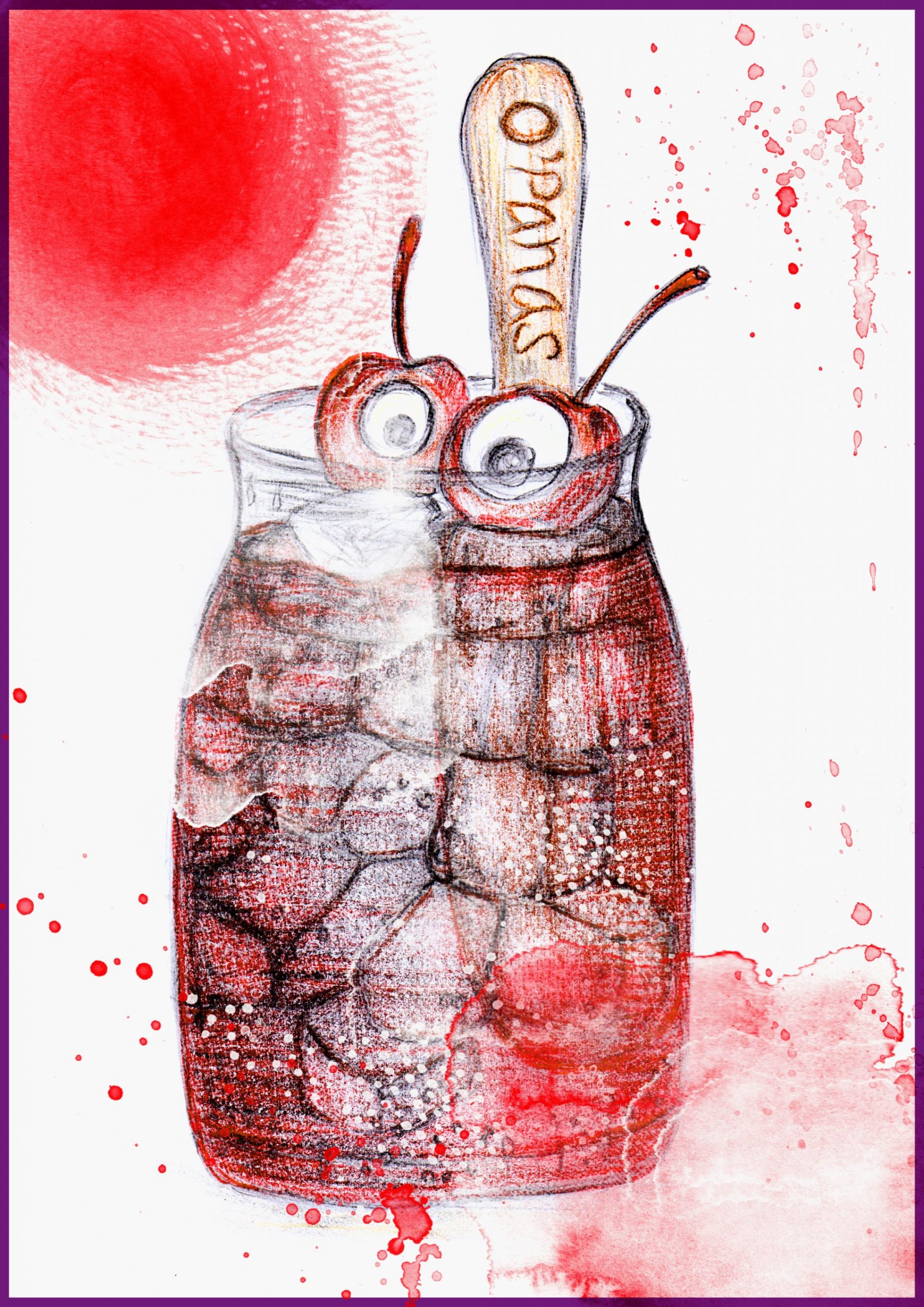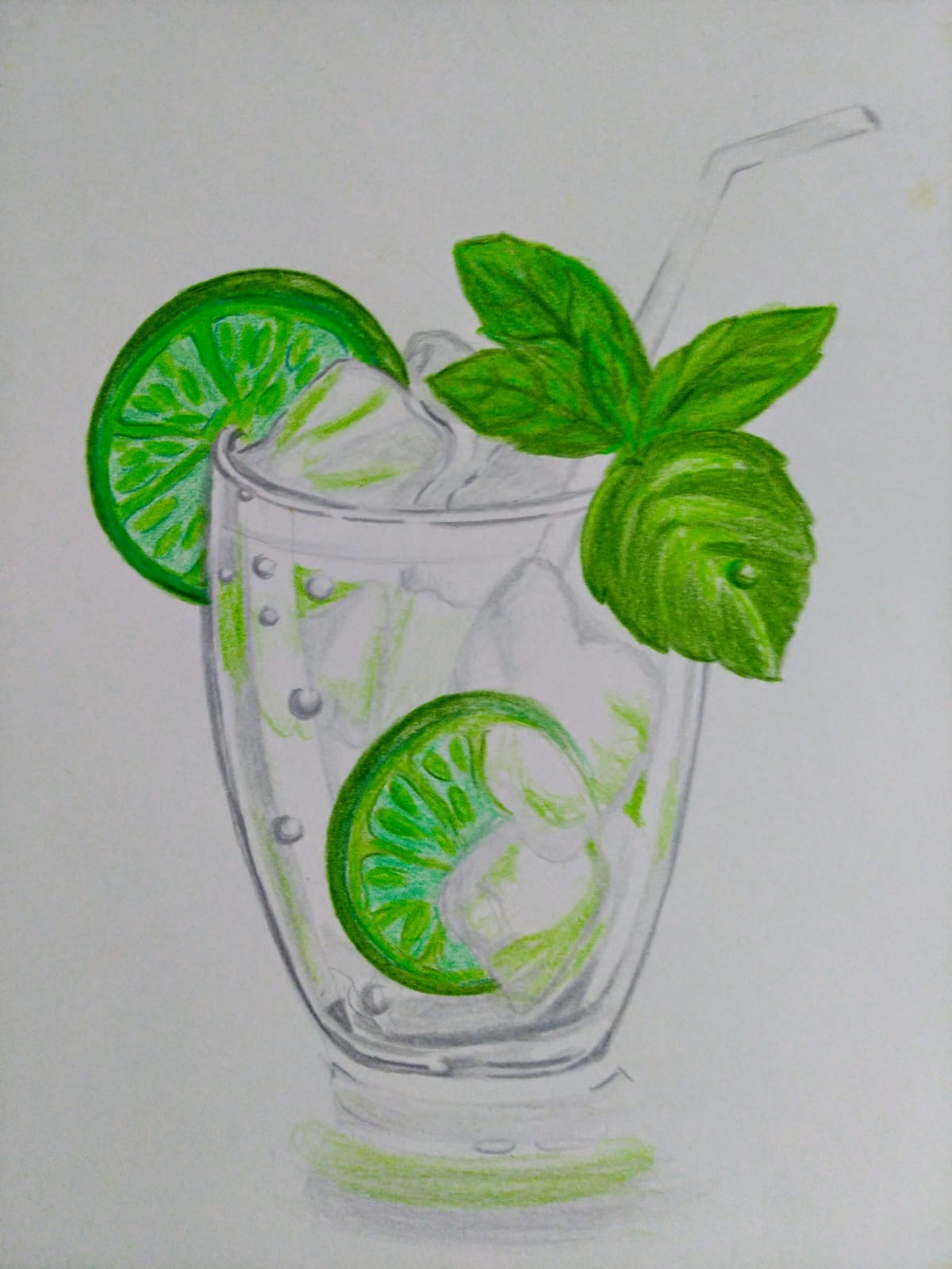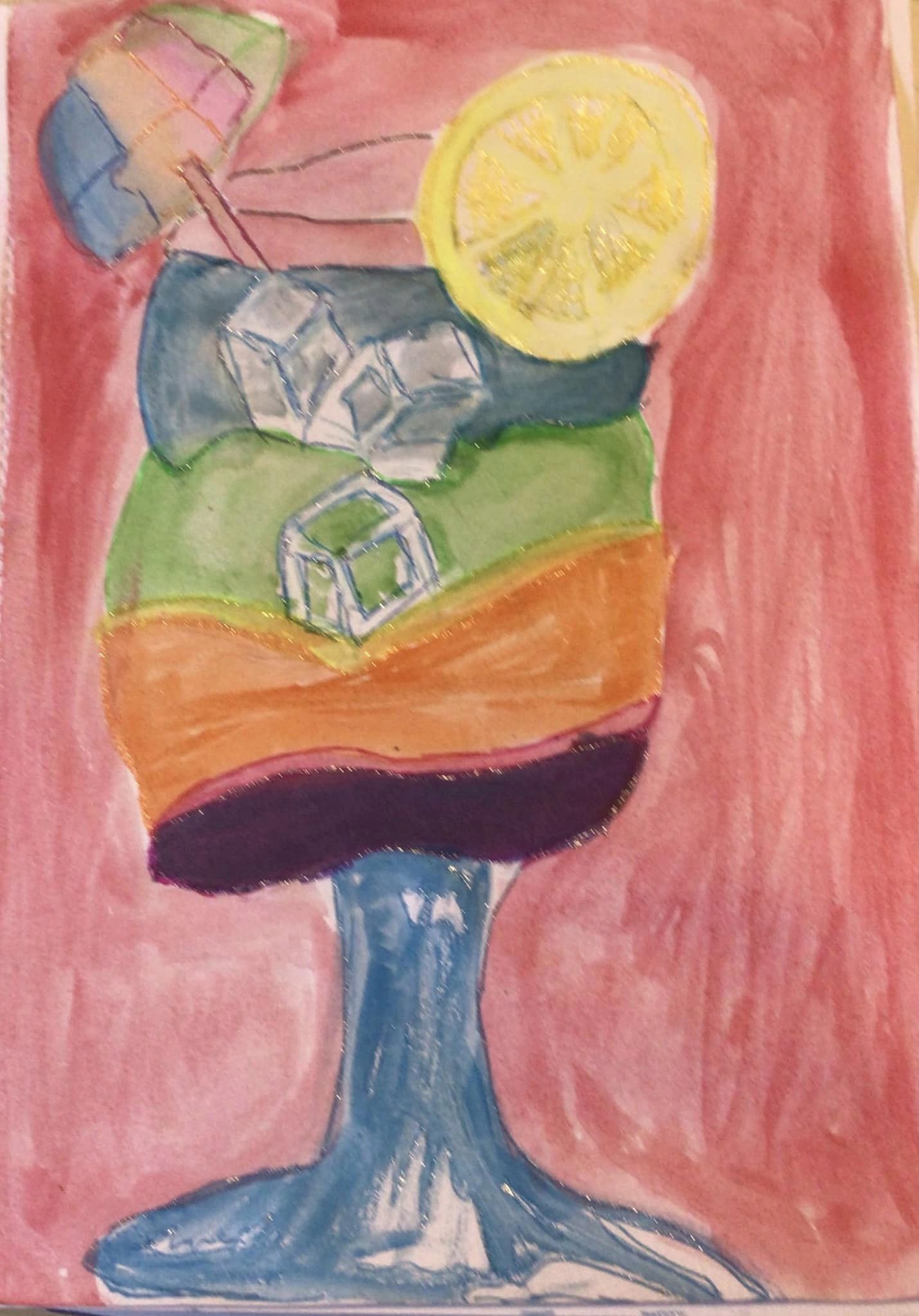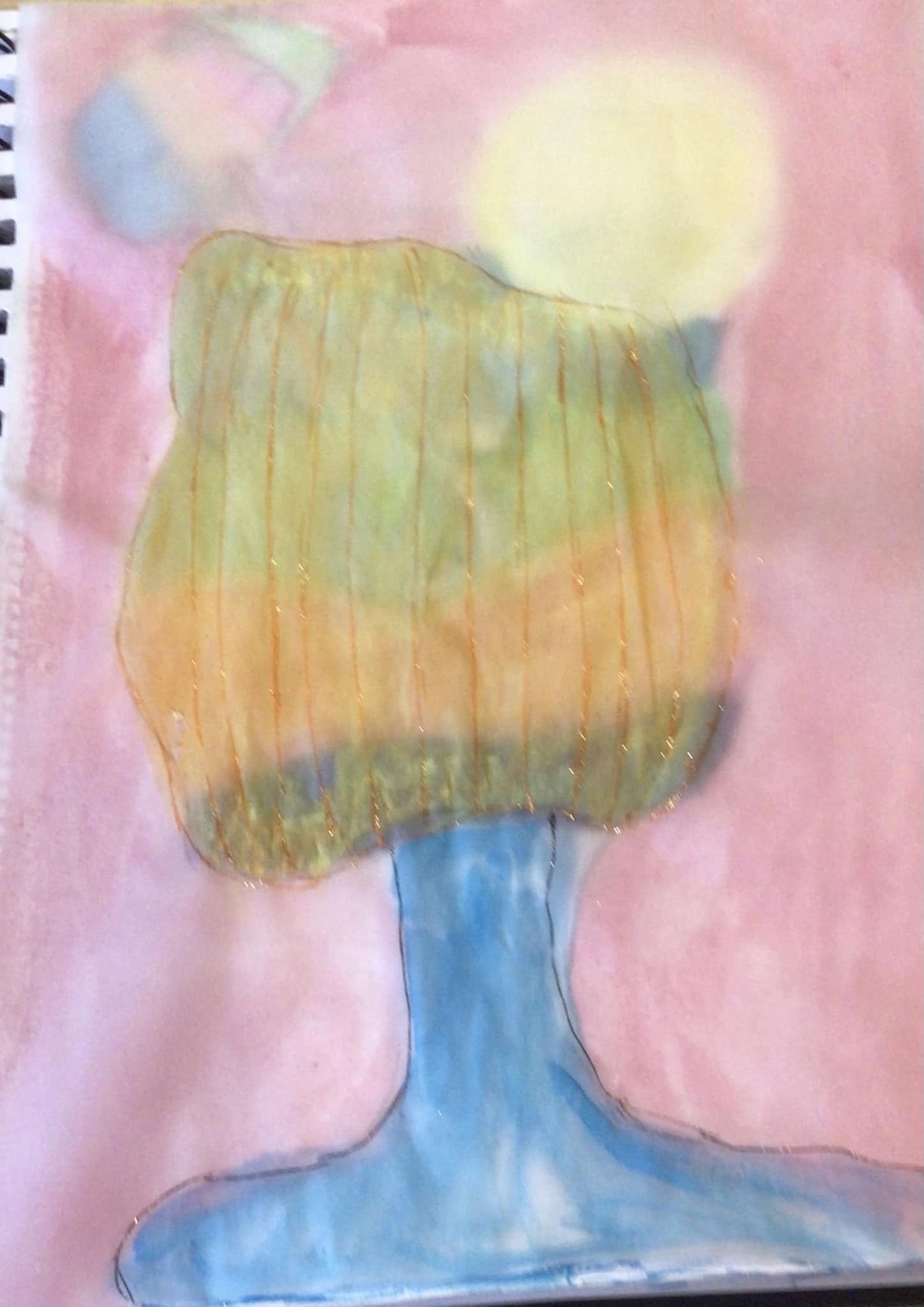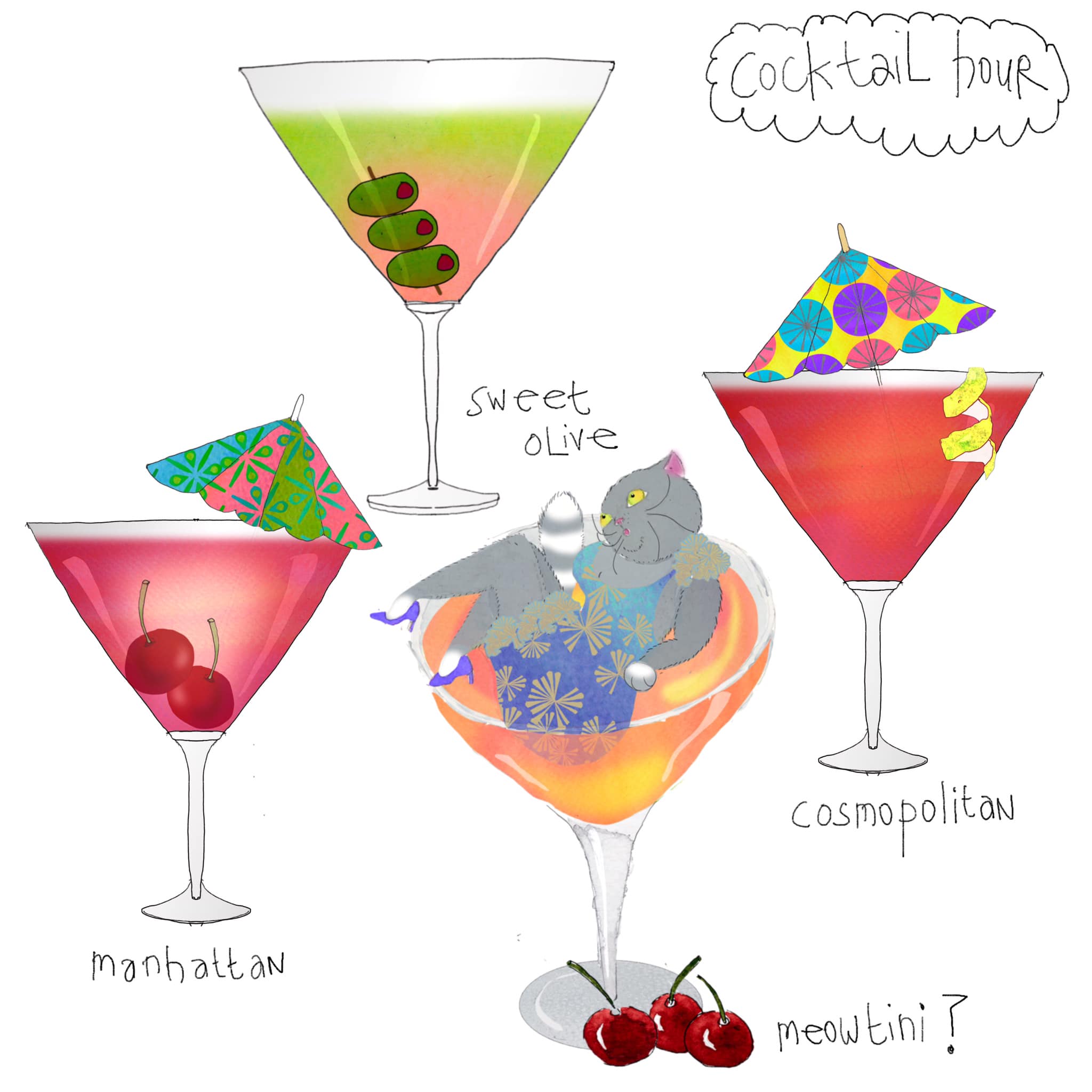 If you would like to receive a roundup of all of our blog posts once a week to keep you inspired in your inbox, why not sign up to our newsletter. You can access our sign up at the top of our page. If you are a London Art College student and you would like your artwork featured here, drop us a line at any time.