Our Colour Awareness Course is a wonderful opportunity for artists to deepen their understanding and mastery of colour in their artwork. The course is designed to help students explore the intricacies of colour theory, develop a keen eye for colour relationships, and learn how to effectively use colour to convey emotions, create harmony, and evoke mood in their artwork.
One student who has shown great promise is Maria Pactwa. In her first set of work, Maria demonstrated a strong understanding of colour and its impact on visual compositions. Her lovely collage showcased a thoughtful selection of hues, showcasing her ability to create a harmonious and visually appealing colour scheme. We are looking forward to seeing her progress in the next set of work.
Our Colour Awareness Course covers five study units which you can work on at your own speed. The course is suitable for gardeners, designers, artists, and art enthusiasts who want to understand how colour works. Visit our website for more information and to enrol today!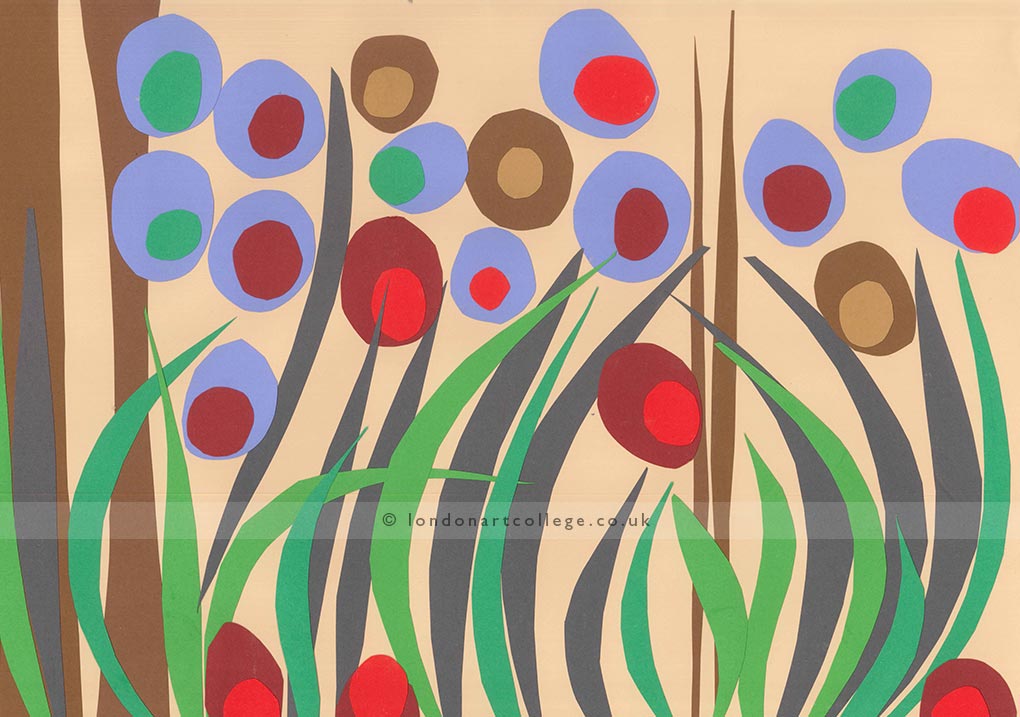 If you would like to receive a roundup of all of our blog posts once a week to keep you inspired in your inbox, why not sign up to our newsletter. You can access our sign up at the top of our page. If you are a London Art College student and you would like your artwork featured here, drop us a line at any time.