The London Art College offers an Oil Painting Certificate Course that is suitable for anyone of any abilities. You can explore the subtle art of painting with oils with this course and it will help you paint with confidence. You can use traditional oils or water based – clean up with no odour and no mess, which takes the fear out of tacking oil paints for the first time.
One such student who has taken the course is Claire Wain, who has recently completed her Oil Painting Diploma with flying colours. Claire adds texture and depth within her paintings bringing her subjects to life in a dynamic and three-dimensional manner. One of her standout pieces is her Jug and Orange painting. The composition is enhanced by a subtle toned background, which perfectly accentuates the depicted jug and orange. The orange and green colours for the objects creates a striking and complementary contrast that adds vibrancy and visual interest to the artwork. Claire's techniques here demonstrates her talent and promises a bright future. We wish Claire every success in her future paintings and drawings!
If you would like to find out more about our Oil Painting Course, head over to our website to find out more – Oil Painting Course.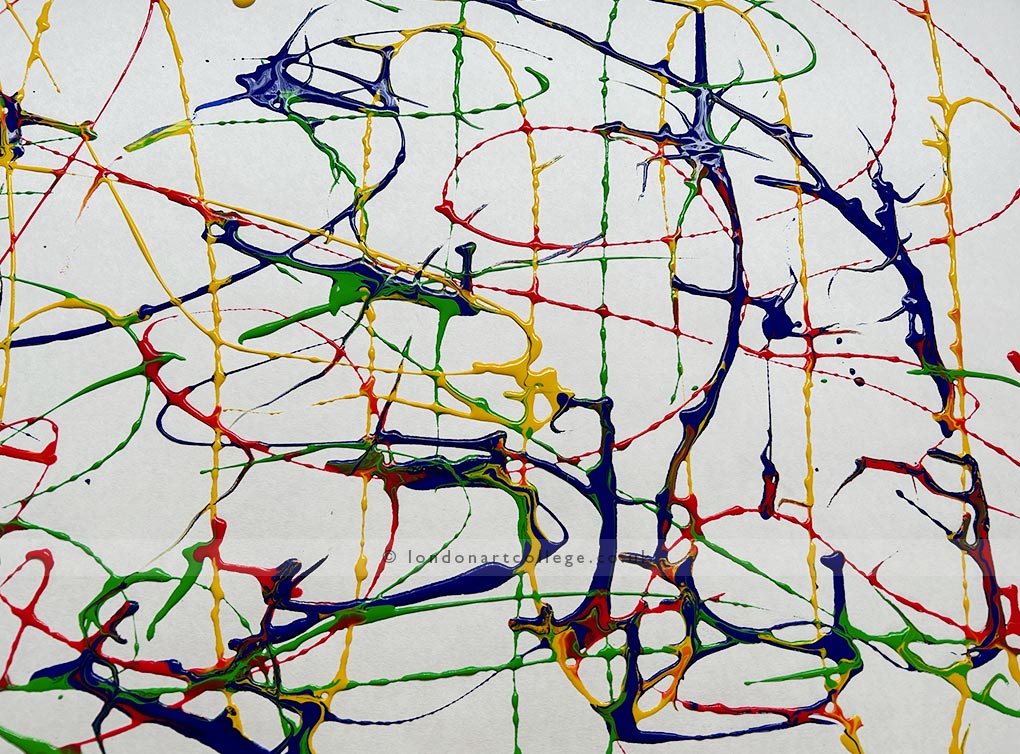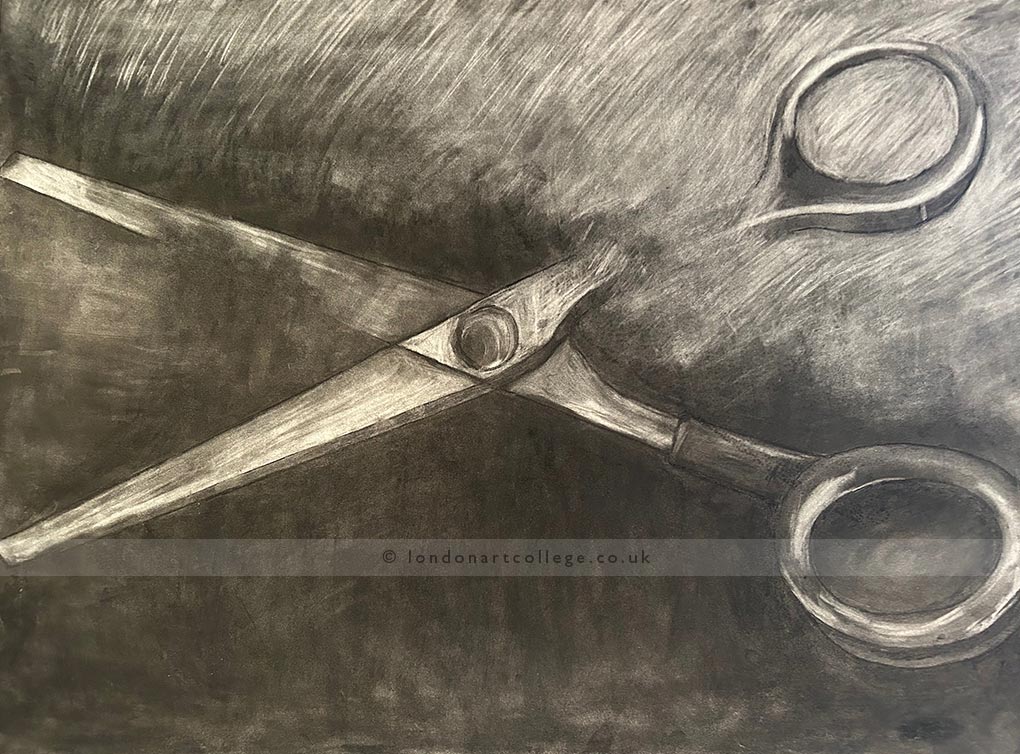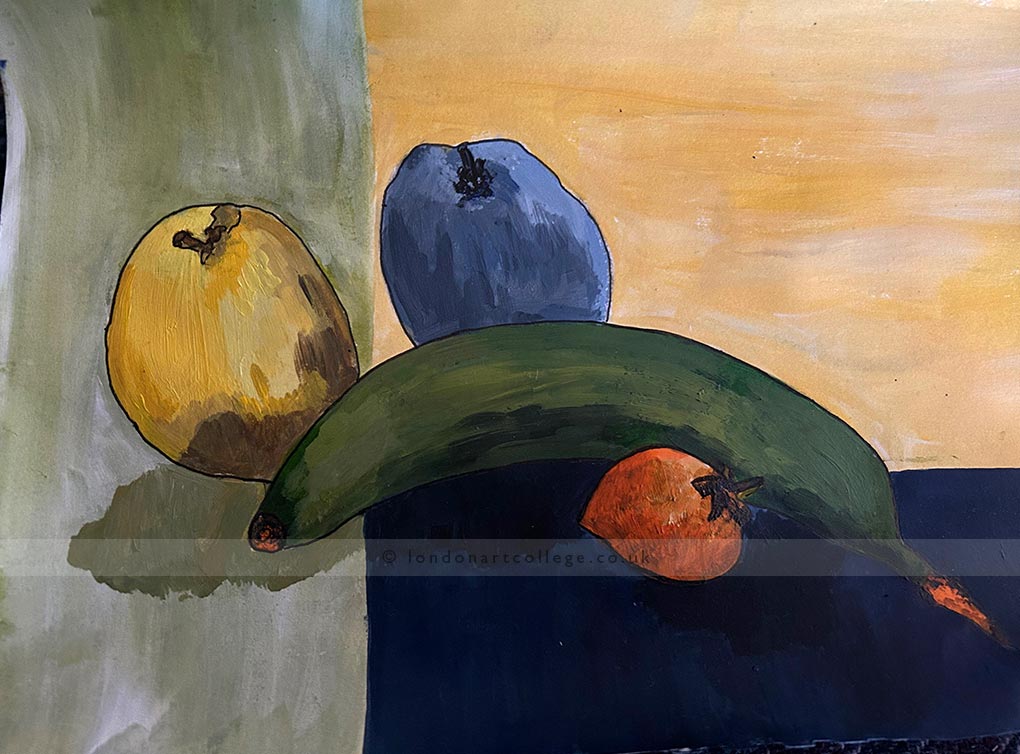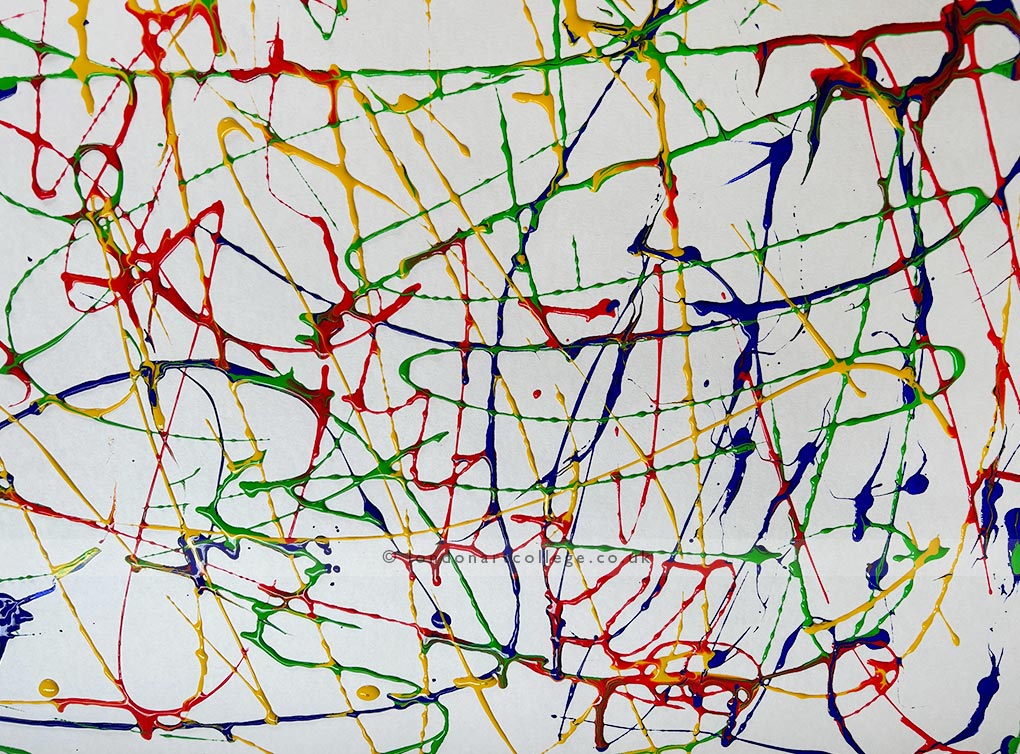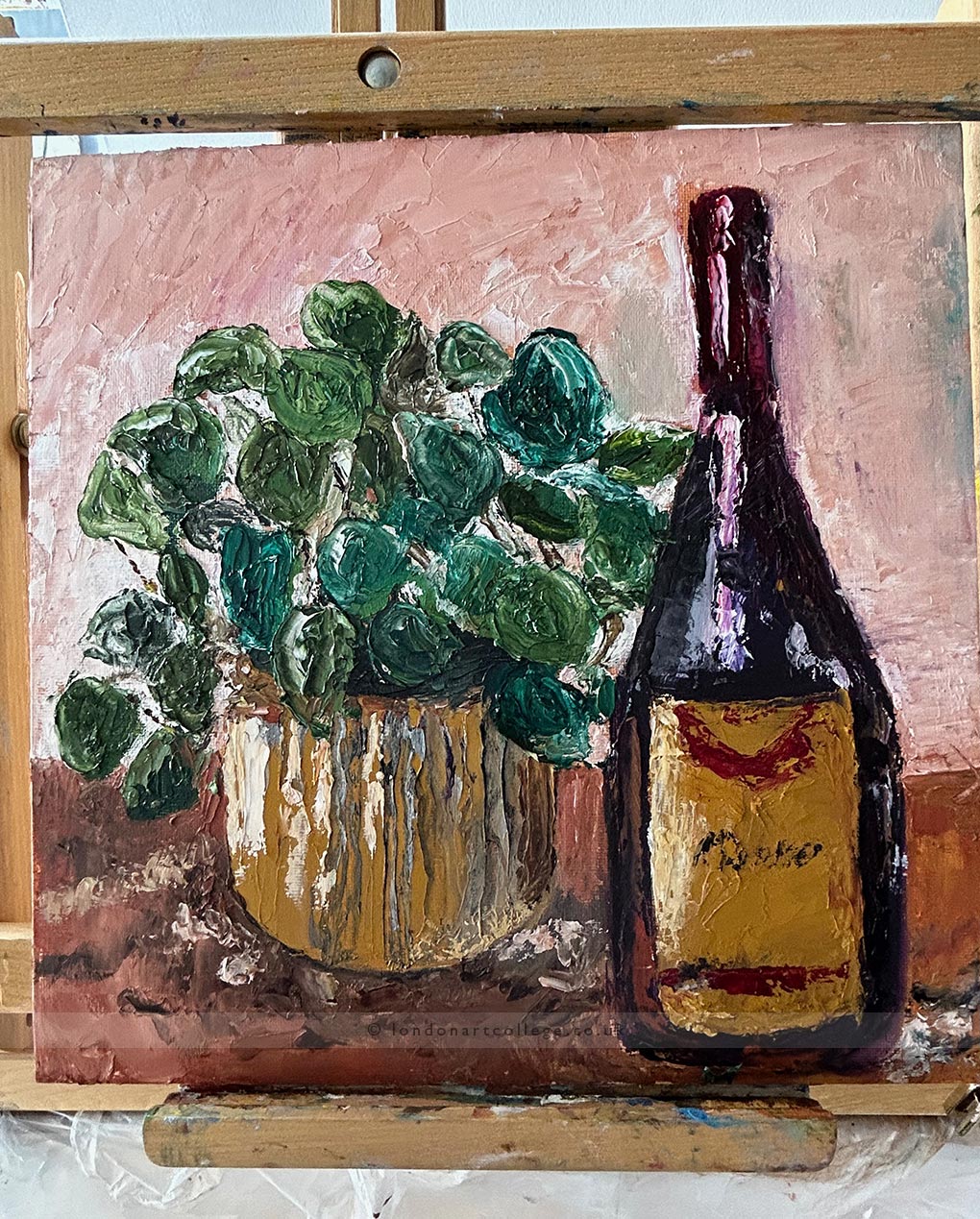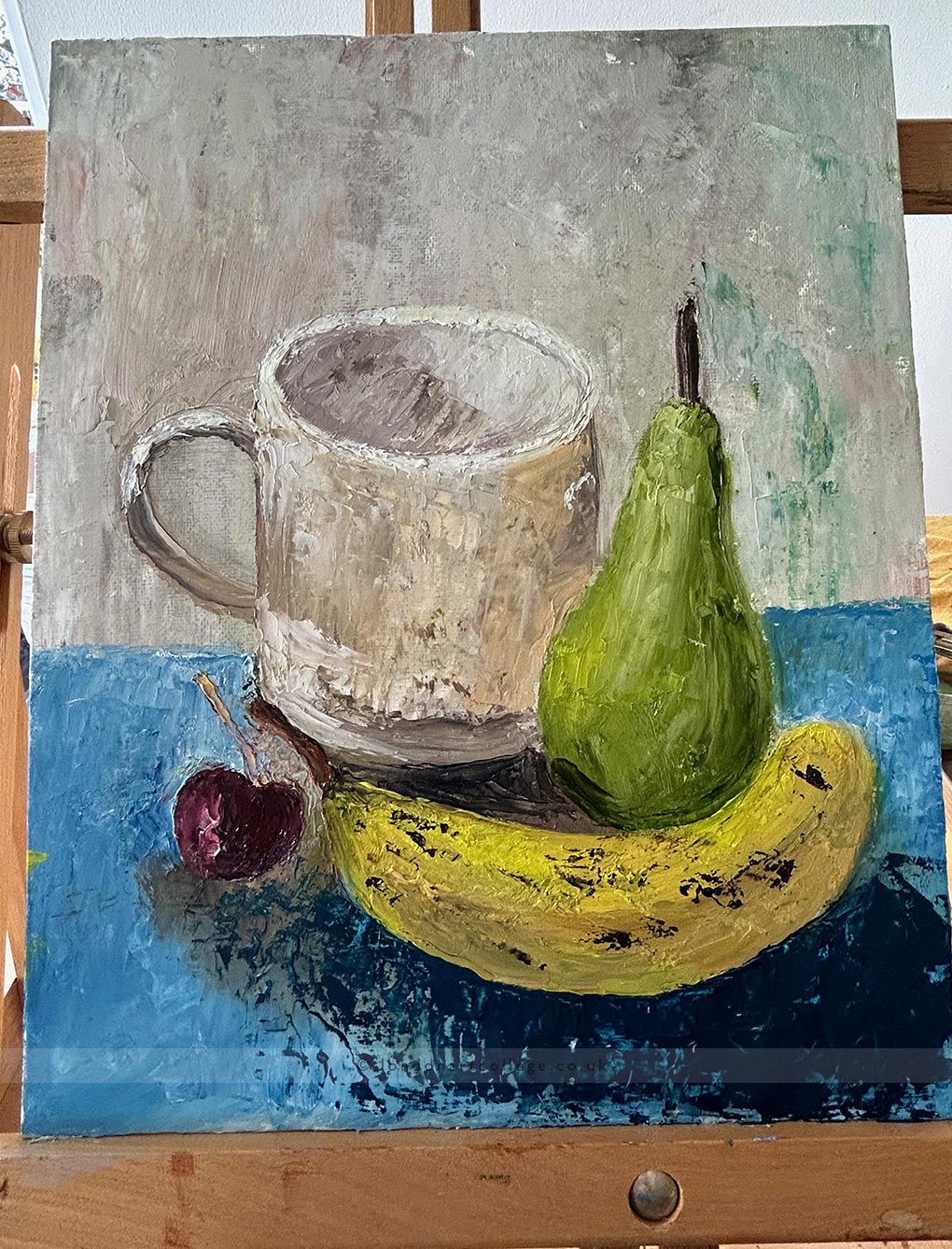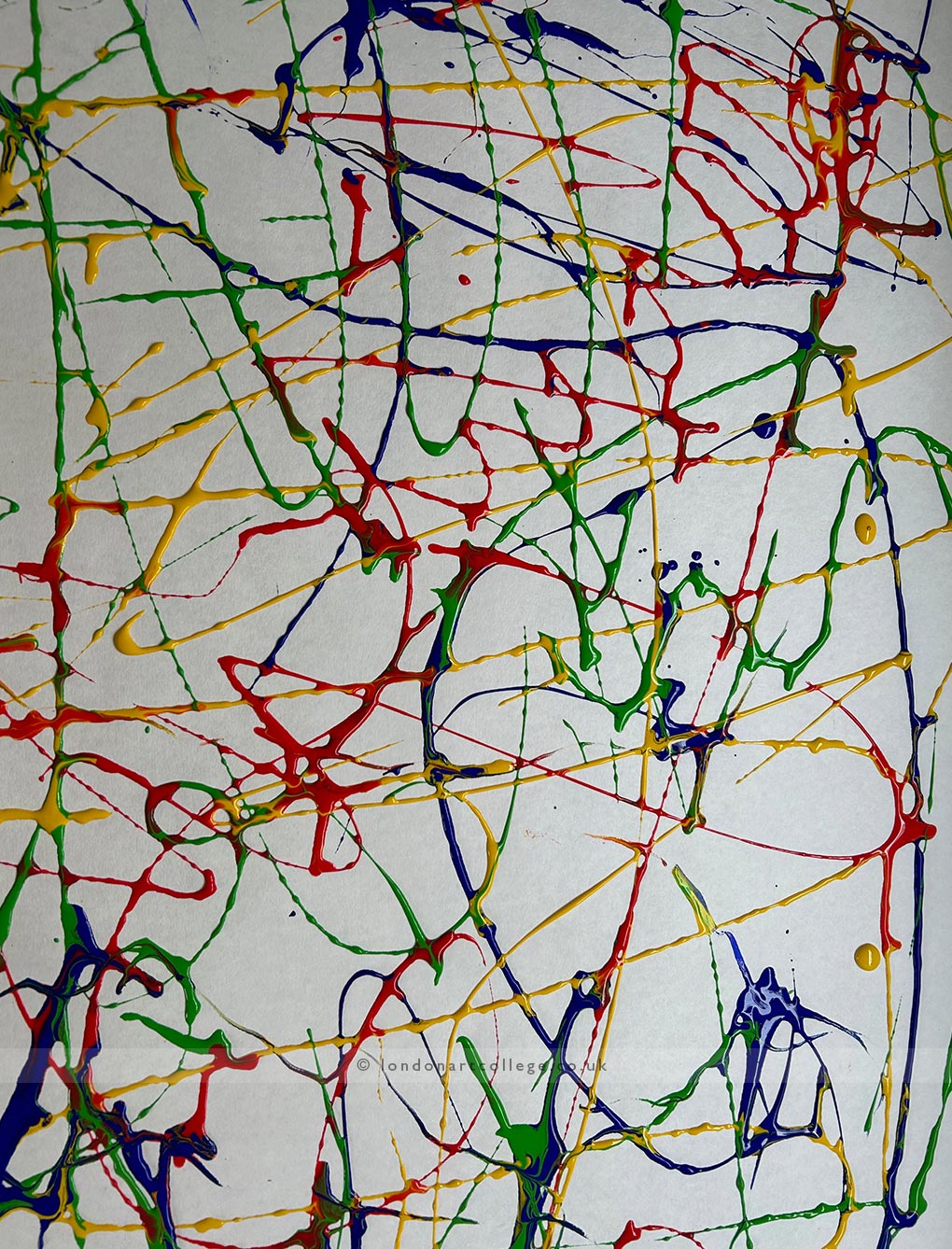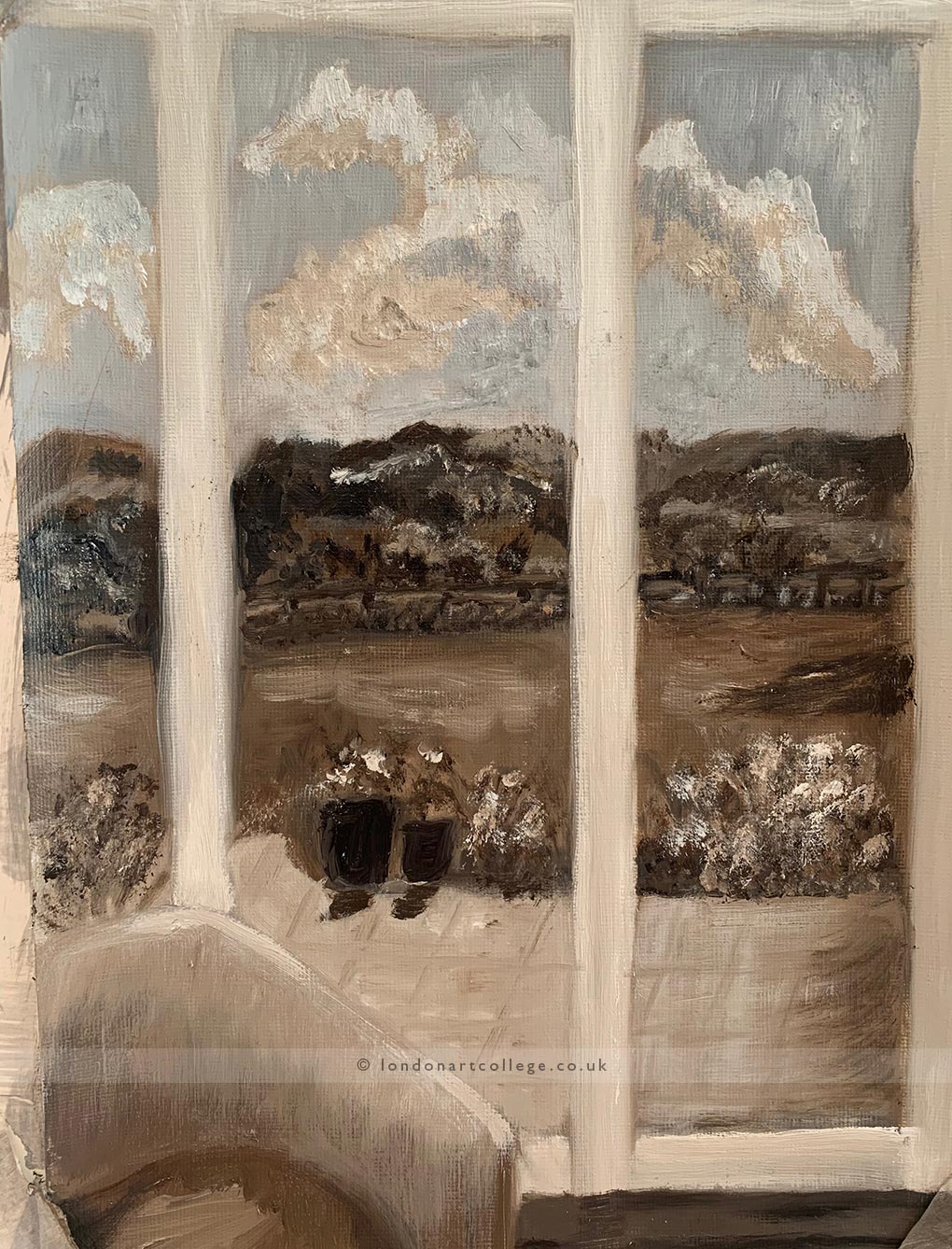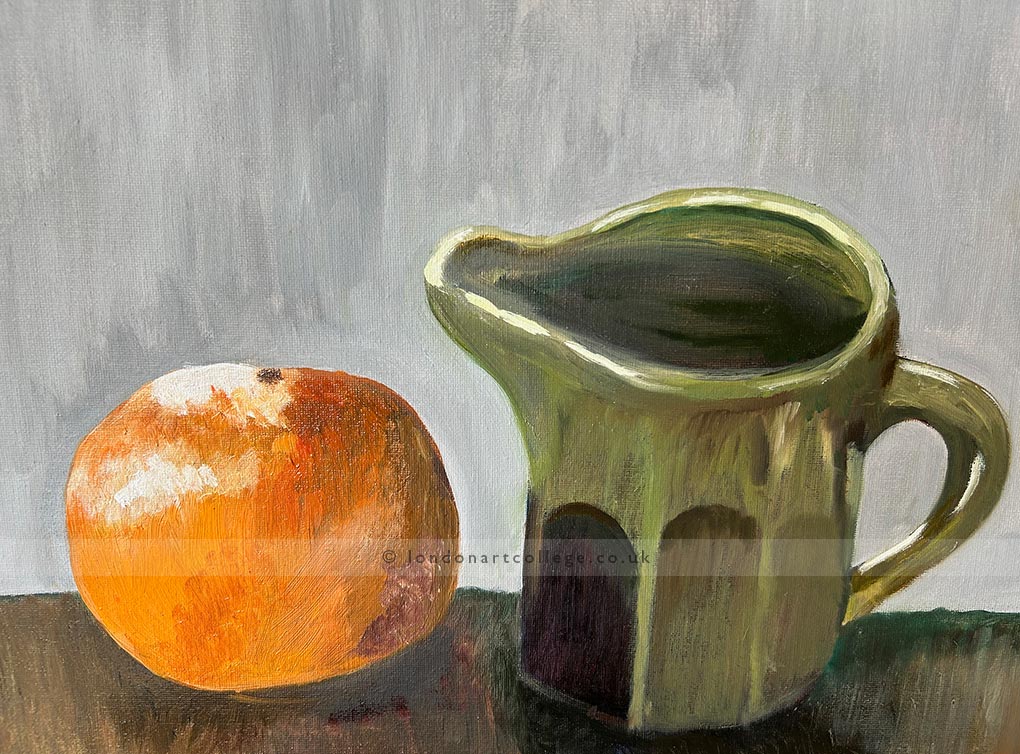 If you would like to receive a roundup of all of our blog posts once a week to keep you inspired in your inbox, why not sign up to our newsletter. You can access our sign up at the top of our page. If you are a London Art College student and you would like your artwork featured here, drop us a line at any time.