Our Chibi Character Creation Art Course is a Diploma Course tutored by Monique Piscaer-Bailey. The course teaches you how to create your own original Chibi characters from scratch.
Chibi, meaning "small" or "short" in Japanese, refers to a cute and exaggerated style of drawing that often features large heads, big eyes, and tiny bodies. This course is designed to teach students the techniques and principles behind creating charming and expressive chibi characters.
Under Monique's guidance, students are encouraged to experiment with different mediums, explore diverse character personalities, and embrace their creativity. Whether students are beginners or have some experience in art, Monique tailors her feedback and guidance to meet individual needs, providing a solid foundation in chibi art while allowing room for personal expression and growth.
One such student is Ethne Dian, who has created these two amazing and very creative Chibi character's, the first is a play on Princess Leia from Star Wars and the other a Steampunk character. We love them and hope you do too!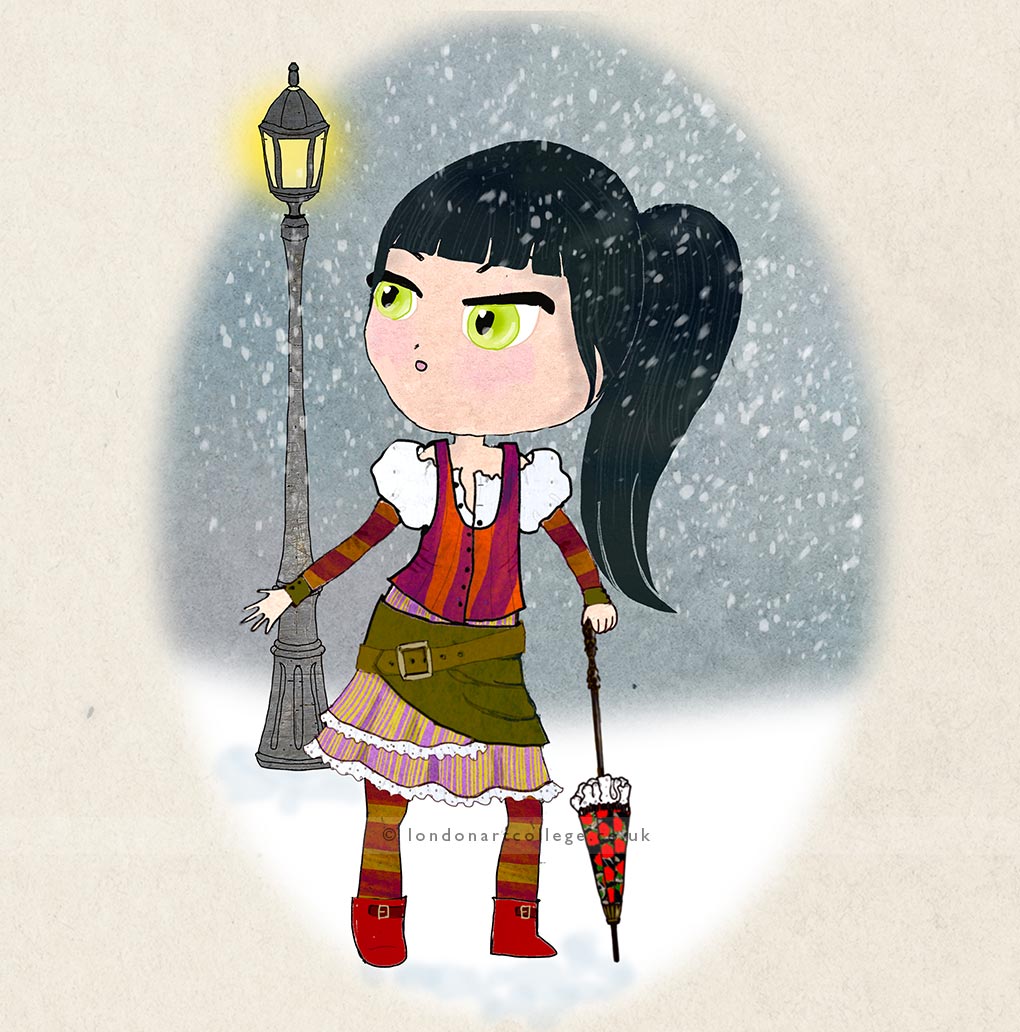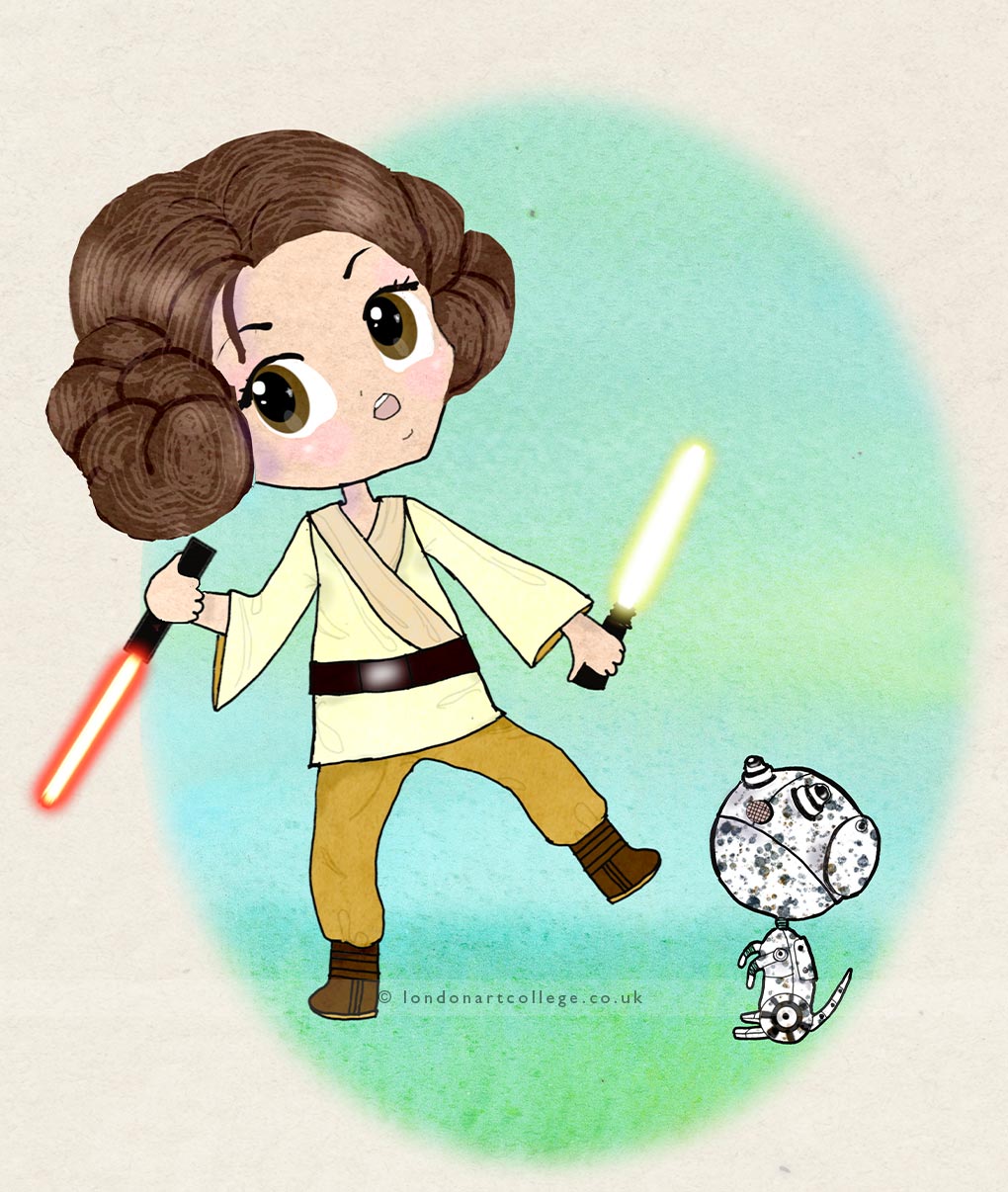 The London Art College's Chibi Art Course is a fantastic opportunity for aspiring artists to delve into the world of chibi characters and develop their skills in this popular art style.
If you would like to receive a roundup of all of our blog posts once a week to keep you inspired in your inbox, why not sign up to our newsletter. You can access our sign up at the top of our page. If you are a London Art College student and you would like your artwork featured here, drop us a line at any time.