We thought we would start the week off with a stunning collection of artwork from our Drawing and Painting Diploma Students. Our feature image is of a landscape with trees by student Nancy Hunter, which we feel is absolutely incredible. We follow this below by a very textured and beautiful painting of an apple by Jan Rossington.
We have so many different styles and mediums here, which shows just how diverse the Drawing and Painting Diploma can be. If you would like to learn to draw and paint, however you are unsure which medium you might prefer, or even how your paintings and drawings might look, the Diploma gives you the opportunity to find your style within the course. Pop along to our Diploma page and read more about it here – Drawing and Painting Diploma >>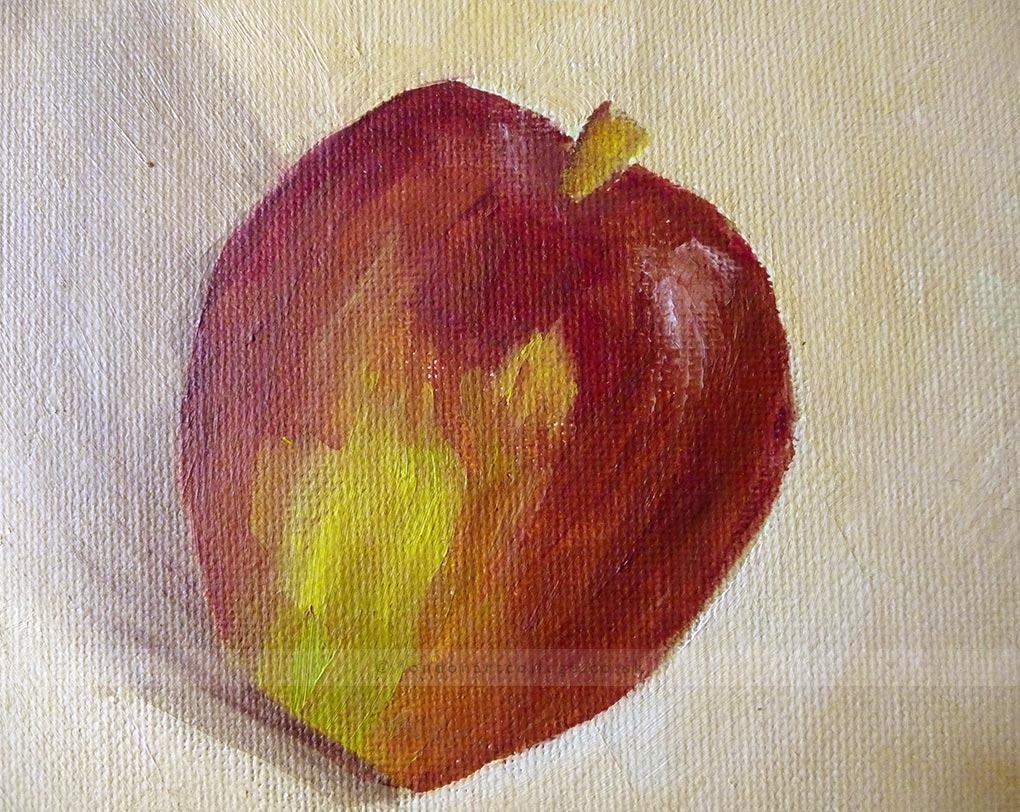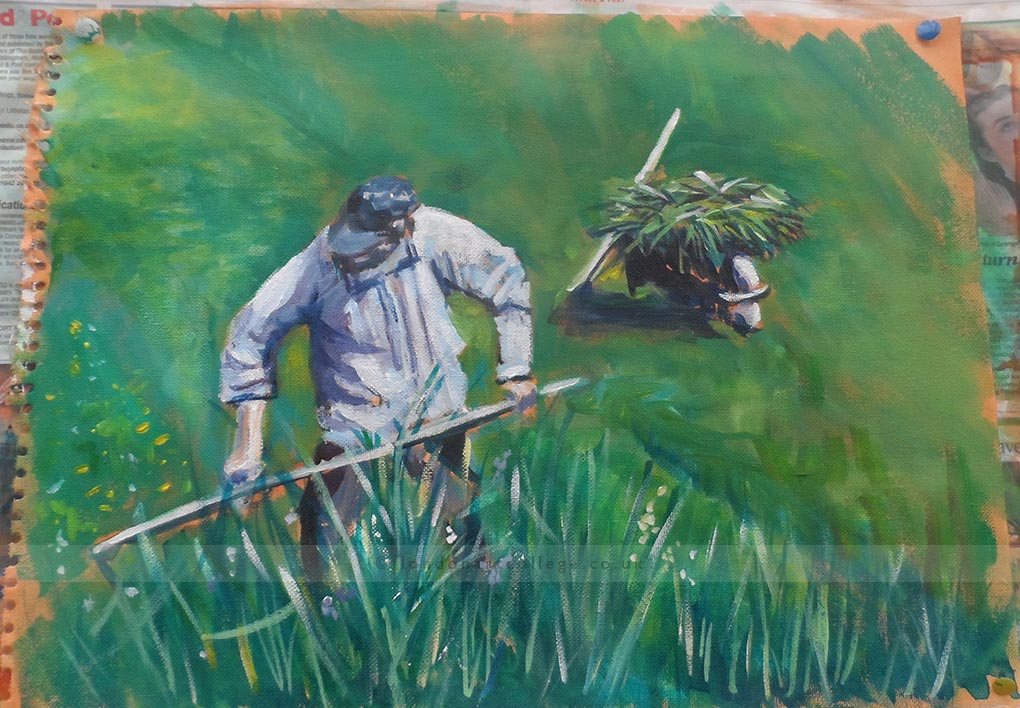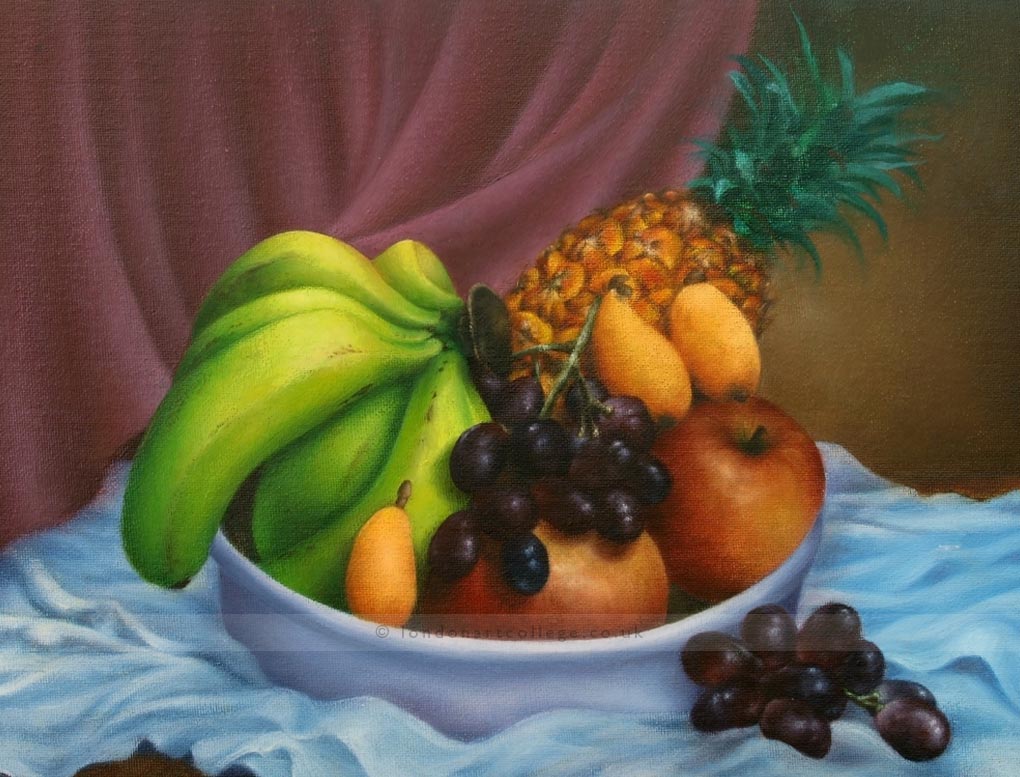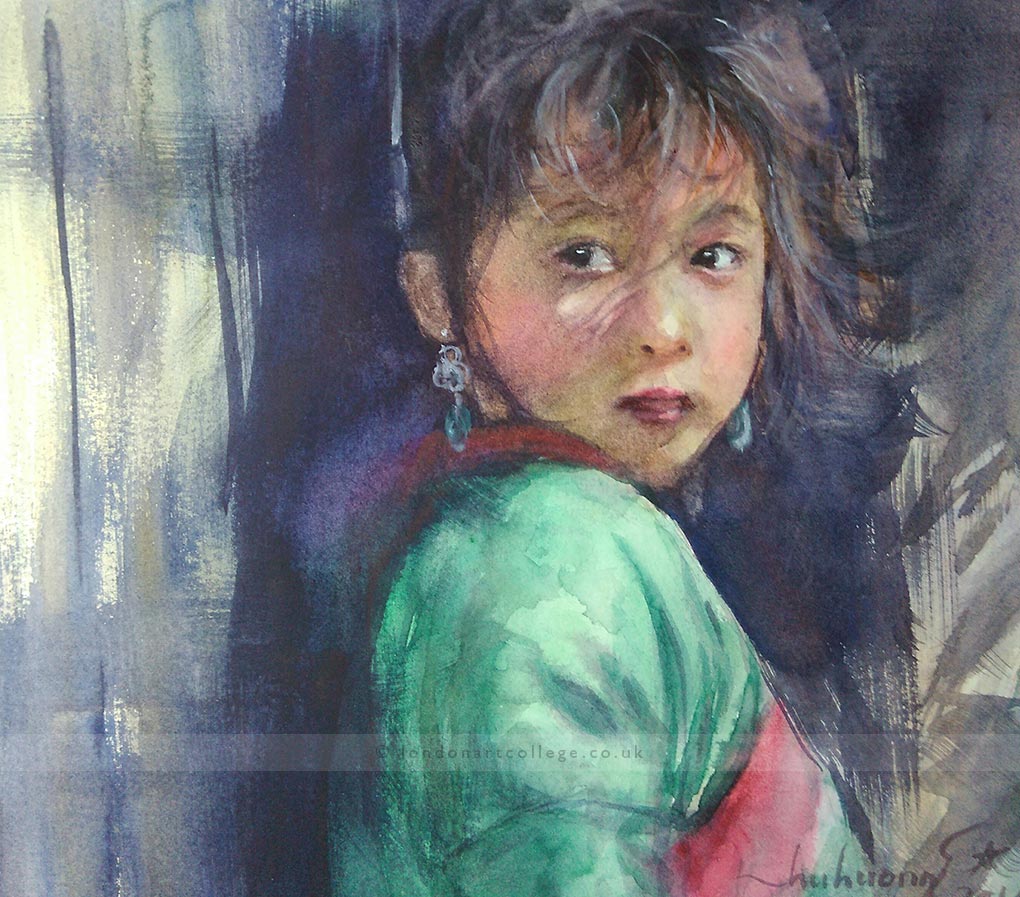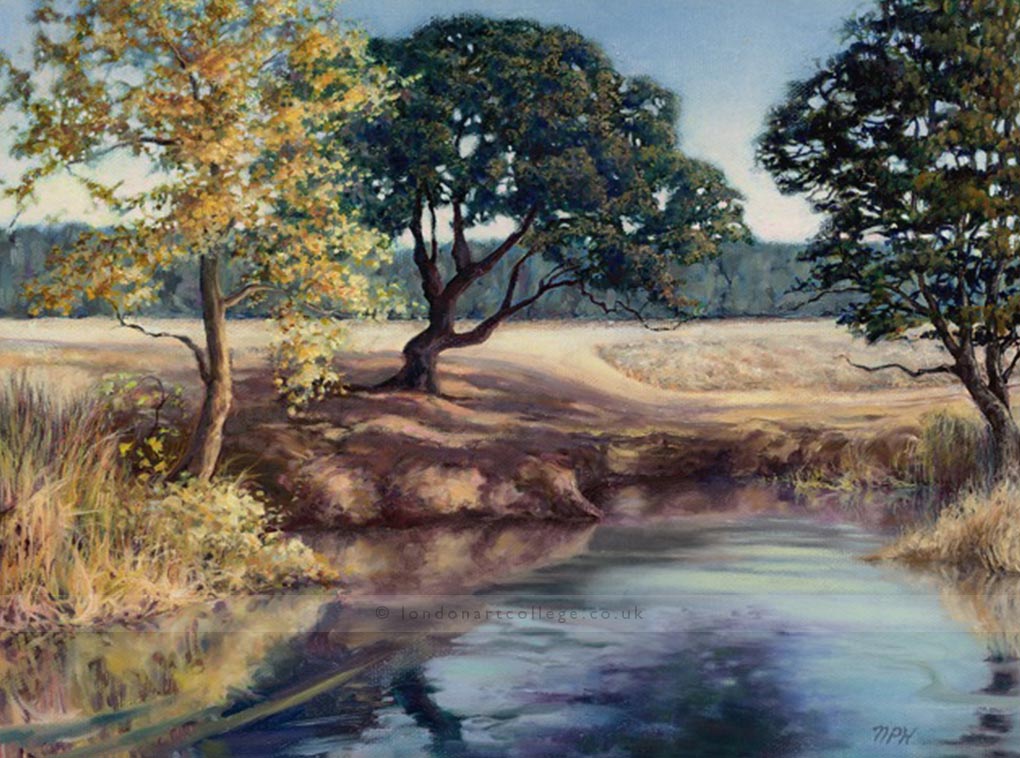 If you would like to receive a roundup of all of our blog posts once a week to keep you inspired in your inbox, why not sign up to our newsletter. You can access our sign up at the top of our page. If you are a London Art College student and you would like your artwork featured here, drop us a line at any time.